Watch the Return of the Minions in First Trailer for Despicable Me 3
Images via Illumination/YouTube
Movies
Video
Despicable Me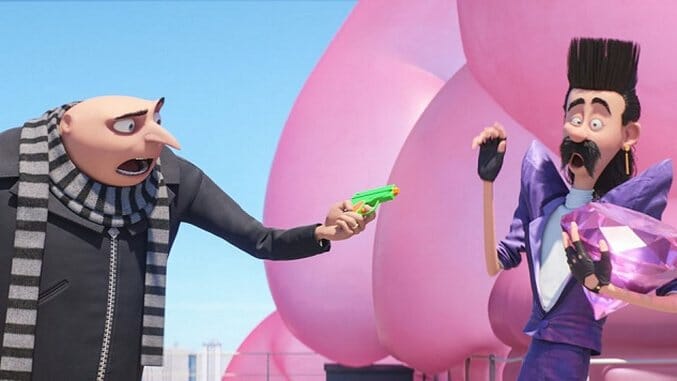 Despicable Me 3 has its first trailer, complete with minions and an impressive '80s soundtrack. This third installment sees the return of Steve Carell's Gru, who continues to juggle parenthood, a relationship with Lucy (Kristen Wiig) and a face-off with a new nemesis.
This new nemesis is Balthazar Bratt, voiced by South Park co-creator Trey Parker. Bratt is obsessed with the '80s, in part because he was a child star in his youth before turning to a life of crime. Bratt's image may be best summarized by a government official, who in the trailer says, "That's not a monster … that's a man wearing shoulder pads!"
Despicable Me co-director Pierre Coffin and Minions director Kyle Balda have returned for this film, and will direct alongside Eric Guillon. Despicable Me 3 hits theaters on June 30, 2017. Check out the trailer, appropriately set to Michael Jackson's "Bad," above.