Watch Kim Gordon and Beth Ditto Swap Stories During an AA Meeting in Clip from Gus Van Sant's New Film
The film is filled with musicians in minor supporting roles
Images via Amazon Studios/YouTube
Movies
News
Don't Worry, He Won't Get Far on Foot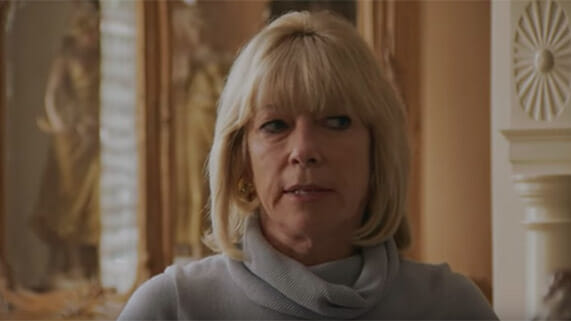 Gus Van Sant and Joaquin Phoenix teamed up for the first time since 1995 for Don't Worry, He Won't Get Far on Foot. The film premiered at this year's Sundance Film Festival and is set for a theatrical release via Amazon Studios on July 13.
The film documents the alcoholism, horrible accident and 12-step recovery of John Callahan, a quadriplegic cartoonist from Portland, Ore. who made a name for himself through his very politically incorrect cartoons. Phoenix stars as Callahan and is joined by Jonah Hill in the role of Callahan's sponsor. The film also sees appearances from Sonic Youth's Kim Gordon, singer-songwriter Beth Ditto, and Sleater-Kinney badass and very funny woman Carrie Brownstein, along with Jack Black and Rooney Mara.
In a newly shared clip from the film, Gordon and Ditto are seen sharing stories in an AA meeting led by sponsor Hill. In it, Gordon describes a humiliating experience in which her character took one too many Valium and ended up wandering down the street in her birthday suit. Watch the clip and the official trailer for Don't Worry, He Won't Get Far on Foot below. You can revisit a previous trailer for the film here.