Finding Dory's Full Trailer Follows Dory's Quest To Find Home
Photo courtesy of Pixar, Disney
Movies
Video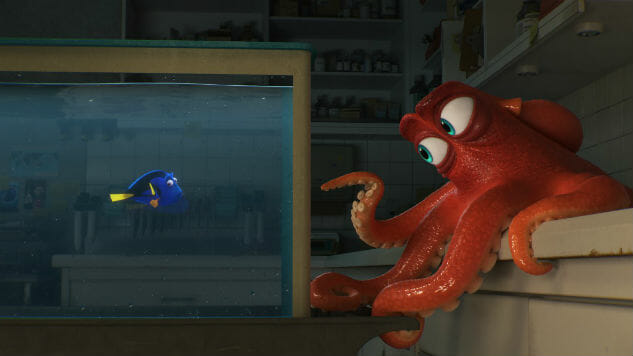 If this nearly two-minute first look is any indication of how Finding Dory is going to make us feel, we should all probably start a stockpile of boxed tissues.
The long-awaited follow-up to Pixar's 2003 hit Finding Nemo will see many of our underwater favorites reuniting, including Nemo, Marlin, "The Tank Gang," and, of course, Dory. Taking place six months after the events of the first movie, Dory and her friends set out into the deep blue abyss to help their favorite amnesiac blue tang locate her home and reunite with her family.
As the trailer reveals, Dory's adventure will see her meeting some new friends and traveling through ocean and tank water to visit some old ones. Dory's trademark forgetfulness guides every interaction, making the search for her parents both complicated and adorable.
Andrew Stanton, who directed Finding Nemo, returned to direct and write the sequel, while Angus MacLane served as co-director. Finding Dory's official release date is set for June 17, 2016.