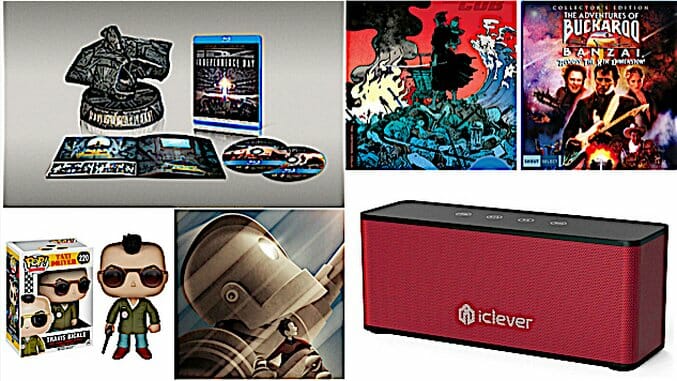 Each year, we publish a Top 10 list of Great Gifts for Movie Lovers. But, as is the case every year, we recognize that is just the tip of what's out there. Every holiday season sees a flood of new compilations and manifestations of film favorites. (And frankly, that's just taking into account Criterion and Shout.) With this list, we provide you with the rest of the iceberg, so to speak. If you do not come away from this list with at least one gift idea for yourself or others, I'm afraid you'd just not trying.
---
Boxed Sets/Special Editions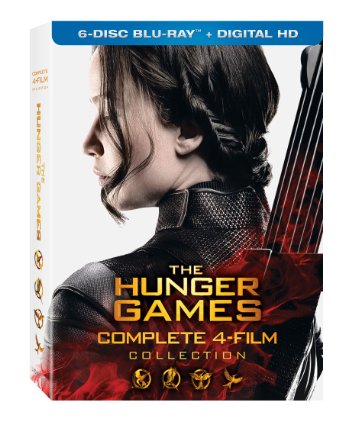 The Hunger Games: Complete 4-Film Collection (Lionsgate)
Much as with lovers of Tolkien, filmgoing fans of the The Hunger Games have little to look forward to on the horizon for everyone's favorite child-murdering dystopia. Unlike those lucky Potterheads with their fantastic beast-laden prequels, if you love Katniss-Peeta-Gale and the world of Panem, you'll just need to dive deeper into existing material. That would be where Lionsgate's Complete 4-Film Collection comes in handy. Overall, the collection contains 27 deleted scenes, 72 featurettes and buckets of commentaries, music videos, etc. (That's fourteen hours of bonus features—the same amount of time it took you to read the books in the first place!) Until they eventually and inevitably make a batch of prequels, or introduce holo-technology that "demands" a re-release, this collection provides a good end destination for fans of the series. —Michael Burgin
---
Labyrinth 30th Anniversary Collector's Edition ($75.99, Sony Pictures Home Entertainment
Films become classics for a reason and this one is no different, and I am ashamed to admit that even as a massive David Bowie fan, I had not seen this film in at least 20 years. It's a straightforward enough plot, but the real differences here are the combination of Jim Henson and David Bowie. When you put two creative geniuses together, they don't always mix but here, they created magic. Bowie's prowess as an actor is not often discussed, but here he is frequently praised as such in the great extras on this disc (including a new "Remembering The Goblin King" entry) while his professionalism as an artist is frequently paralleled with Henson's own dedication to his work, revealing what appears to have been a fast and firm friendship between the two legends. The script by Monty Python's own Terry Jones is loaded with clever touches, many of which I missed as a callow 17-year-old and was happy to revisit. (And as always, Funko is on the case. —Mark Rabinowitz
---
Independence Day 20th Anniversary Ultimate Collector's Edition ($69.99 SRP, 20th Century Fox Home Entertainment)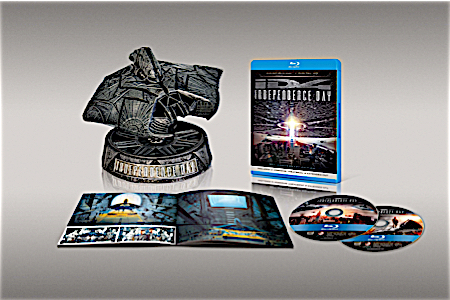 Let's be honest, most of Roland Emmerich's movies are pretty terrible. Once you get past the first act disaster (there's almost always a first act disaster) they tend to get increasingly sillier to the point where it's impossible to suspend disbelief. Independence Day is not one of those and is actually a pretty solid sci-fi actioner. Not only that, but this extended edition adds a few more welcome notes of humor. Sure it's got its share of silly moments, but it's fun, eminently watchable and this restored edition is stunning. Not only that, but it's loaded with extras, including a new 30-minute documentary, the original theatrical and extended cuts, a gag real and commentary with director Emmerich and producer Dean Devlin (listening to the occasionally off-his-rocker Emmerich is almost worth the price, alone) and more. Top it off with a pretty cool model of one of the aliens' attacker ships, and you've got yourself a pretty great set, which can be found for significantly less than the MSRP. —M.R.
---
Star Trek: Beyond w/USS Franklin Collectible ( $39.99 Amazon Exclusive, Paramount)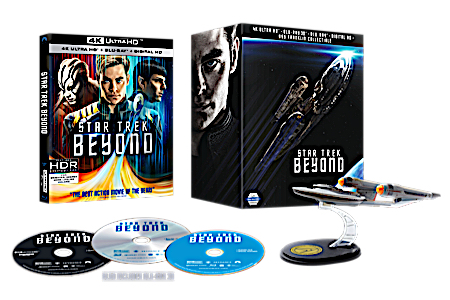 I'm a massive Star Trek fan, but I'm on record as not being a big fan of the reboot/alternate timeline bollocks. I am much more excited about the upcoming ST: Discovery than I was about this film, so much so that I didn't see it in the theater. Big mistake. By far the best film in the reboot series and the most true to the original Trek's vision, Star Trek: Beyond does more than put its foot on the gas early and often, it also reminds us of the guiding principals of the United Federation of Planets, created by Gene Roddenberry so long ago. If Paramount and Bad Robot can keep this up, they will continue to do well by the legacy of Star Trek's creator. —M.R.
---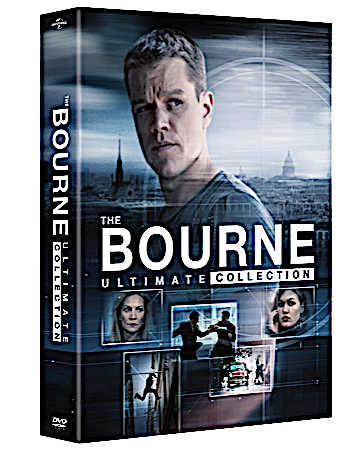 The Bourne Ultimate Collection ($89.99, USHE)
If like me you loved the first three films in this collection, hated the 4th and enjoyed the 5th well enough, this collection is worth the $50 you can find it for (especially since it includes digital versions of all 5 and another, unrelated free Universal film…I chose the 1970 classic Airport). It's loaded with extras and honestly, Mission: Impossible notwithstanding, what other franchise gives you this many watchable films? Hell, even 42% of Star Wars films are complete crap! —M.R.

Stuff a Stocking with a Movie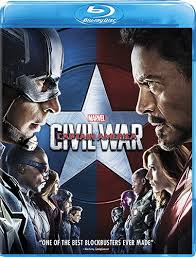 Captain America: Civil War (19.99, Walt Disney Studios)
When your "worst" film is ranked at 66% on Rotten Tomatoes (Thor: The Dark World and a rating I disagree with—Iron Man 2 is farworse), you're doing pretty well, so does it surprise anyone that this is a great film? It made like eight bajillion dollars at the box office, so I don't really need to go into too much detail here, but yeah … this one's required owning, and along with Winter Soldier is a perfect example of how big super hero popcorn movies can be highly intelligent political thrillers, too. —M.R.
---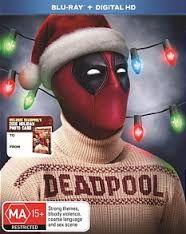 Deadpool: Holiday Edition ($39.99, 20th Century Fox)
Another film I missed in the theater (shame on me, right?) I think it's fair to say that Deadpool may be the funniest film of the year, assuming you like your humor dark as pitch and twice as dirty. (For kids, this ain't.) Loaded with some pretty great extras, the only difference between this edition and the regular release is the special slip-cover and the holiday card from the man himself. —M.R.
---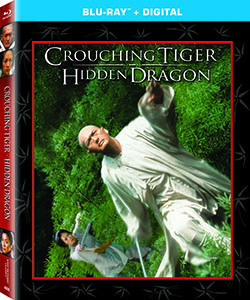 Crouching Tiger, Hidden Dragon (Sony Pictures Classics)
For many filmgoers, Ang Lee's 2000 film was both revelation and introduction to the Chinese wuxia genre. Much like The Iron Giant (also on this list), Crouching Tiger, Hidden Dragon is one of those films that belongs in any library. As breath-taking as its fight choreography is, Lee's film is made all the more memorable by the quiet moments interspersed throughout. This newest edition provides some never-before-seen deleted scenes, a retrospective and audio commentary, as well as an Ultraviolet download. This film is one of those that has not received the lush edition treatment some classics have. It does not need it—the film itself is lush enough. —M.B.
---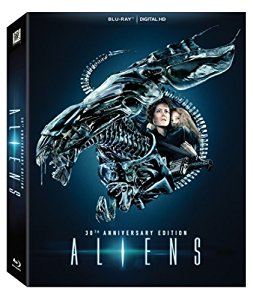 Aliens: 30th Anniversary Edition ($14.99, 20th Century Fox)
This one's a little problematic. Clearly it's a classic, but is there enough new stuff here to justify the buy? I'd say it's a qualified yes. First of all, if you don't yet own Aliens and don't want to spring for the anthology set because you hate the 4th film, like most people, then this is a no-brainer. It's a fantastic film and includes both the original theatrical and director's cuts. If you already own all of that, then really the only new extra are some admittedly cool reproductions of director James Cameron's original artwork and a 30-minute, streaming-only doc with Cameron entitled: The Inspiration of Aliens. While this is indeed an interesting piece, the fact that it's streaming only is a pretty major negative (and the link expires in 2019, so it's not even permanent. Why did Fox do it this way? I can't say for sure, but with Alien: Covenant due next year, my bet is a massive box set with all 6 films set in the Alien universe. Bottom line? You can do much worse for a lousy fifteen bucks. —M.R.
---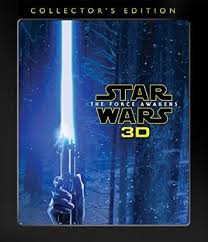 Star Wars: The Force Awakens 3D Collector's Edition ($29.99, Buena Vista Home Entertainment)
Note to studios: If you're going to release home video versions of the same film twice in the same year, this is how you do it. And I couldn't give a womp rat's ass about the 3D version (I can't see in 3D, but I hear it's great). This set is worth it for the new JJ Abrams commentary alone, but beyond that, you've got new deleted scenes, a featurette about the Foley artists, costumers, sound designers and prop masters behind this excellent film. These expert craftspeople are who make these epic motion pictures that we love some much, and it's always great to see them get the attention they are due. Hollywood is famous for their bald-faced merchandising money grabs but this is not one of them. —M.R.

A Veritable Smorgasbord of Classics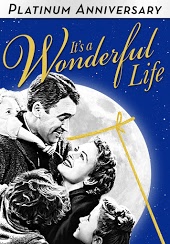 It's a Wonderful Life Platinum Anniversary Edition
There were a window in the 1970s and 1980s when, thanks to a clerical error involving the copyright of It's a Wonderful Life, that you could catch Frank Capra's beloved classic multiple times every Christmas season. Alas, that's no longer the case, with the movie now relegated to Rudolph or Charlie Brown Christmas status, basically airing twice. If you're someone who grew up treating the movie like holiday comfort food, it's probably best for all involved if you just keep your own copy. This year's Platinum Anniversary Edition is just the thing, providing both black-and-white and colorized versions. While there are a few additional features, including some limited edition art cards, adding this to your collection is no different than keeping stocked up on hot cocoa—you never know when you're going to need some warmth this holiday season. —M.B.
---
Mr. Deeds Goes To Town 80th Anniversary Edition ($19.99, Sony Pictures)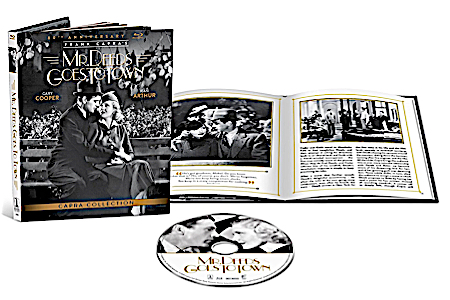 According to Martin Scorsese's Film Foundation, more than 90% of films made prior to 1929 have been lost and the Library of Congress estimates that 75% of all silent films are gone forever, so when a studio decides to preserve and restore a classic film like Frank Capra's Mr. Deeds Goes To Town and It's a Wonderful Life, it's a cause for celebration. —M.R.
---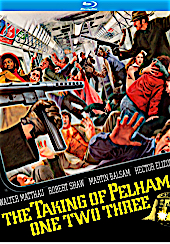 The Taking of Pelham One Two Three (1974) ($29.95, Kino Lorber)
I can't remember the first time I saw this one, but it wasn't too long after it was released. I grew up in New York City and a lot of the film was shot in my neighborhood. The 1970s were a pretty brutal time. The city was basically lawless – It was almost bankrupt, riddled with garbage, graffiti, violence…the streets were paved with dog shit and it was a far cry from a glistening world capital of culture. By far the best film made with a patently absurd premise (a group of armed men hijack a New York City subway train) Joe Sargent's The Taking of Pelham One Two Three is also one of the most suspenseful and well-plotted films of that classic decade. New extras include interviews with star Hector Elizondo and the exceptional score composer David Shire (The Conversation, All The President's Men, Oscar winner for Norma Rae). The cast is insane (Walter Matthau, Robert Shaw, Elizondo, James Broderick, Tony Roberts, Jerry Stiller, Earl Hindman and Kenneth McMillan) and should have gotten a special award for Lee Wallace's unreal impression of NYC mayor Ed Koch… four years before he was elected. —M.R.
---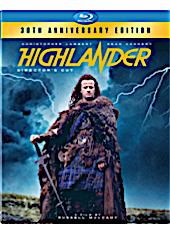 Highlander 30th anniversary ($9.99, Lionsgate)
While I can't vouch for the blu-ray transfer (the press copy we received was DVD-only) I have read that the new 4K transfer made by StudioCanal Is exceptional and that there are quite a few cool new extras, including interviews with director Russell Mulcahy and actor Christopher Lambert, a brand-new "making of" documentary, deleted scenes, and an audio commentary with director Russell Mulcahy. Please don't confuse this with any of its terrible sequels. Highlander is a legitimate classic and Queen's soundtrack contains two legitimate classics, "Who Wants to Live Forever" and "Princes of the Universe." —M.R.
---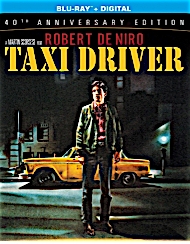 Taxi Driver 40th Anniversary Edition ($9.99, Sony Pictures)
Talk about bang for your buck! Not only do you get a flawless 1080p video and 5.1 DTS-HD sound, the extras on this 2-disc set are beyond copious. In addition to all the supplements from the previous BD release (including a commentary recorded by The Criterion Collection with Martin Scorsese and writer Paul Schrader from 1986), there's an all-new 40-minute Q&A from the 2016 Tribeca Film Festival, with Martin Scorsese, Robert De Niro, Jodie Foster and more. I dare say that short of a winning lottery ticket, this may be the best $10 you'll ever spend and for an extra $25 or so, you can bag this Travis Bickle figure from Funko. I've said it before, but it bears repeating: This company is delightfully odd-ball. —M.R.
---
Marx Brothers Silver Screen Collection ($41.49, UPHE)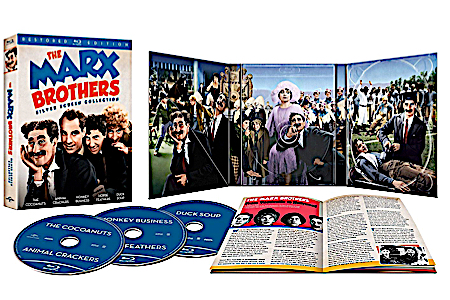 If you're a Marx Brothers fan (and if you're not, why not?) then this is a must. All five films (The Cocoanuts, Animal Crackers, Monkey Business, Horse Feathers, Duck Soup) starring the four best known brothers (Groucho, Harpo, Chico and Zeppo) have been restored in 1080p and Animal Crackers features footage never-before seen by American audiences, due to edits made to meet standards set by the Motion Picture Production Code. Three of these films made the AFI's list of the 100 funniest films in American cinema and The Marx Brothers are considered by many to be among the most influential comedians of all time. Extras include al all-new feature-length documentary about the brothers, five new commentaries and interviews from the Today Show vault. I can't rate this one highly enough! —M.R.
No Matter What Happens, There Will Always Be Criterion—10 New Sets from The Criterion Collection (all Blu-rays, $31.96 to $79.96)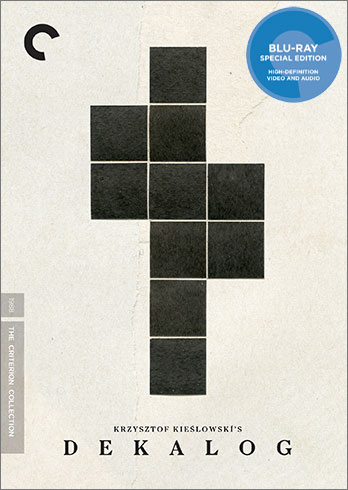 To the extent that Western audiences know Krzysztof Kieslowski—and it's a shame the average moviegoer does not—it's likely for one of his Three Colors trilogy (Red, Blue and White), or perhaps for The Double Life of Veronica. But for many, Kieslowski masterpiece is Dekalog, a series of 10, hour-long films made for Polish television. Teach film focuses on one of the Ten Commandments, and, fittingly, on the big questions of connection and community that are featured in all his works. Even for fans of Kieslowski, Dekalog can be an elusive viewing. With this edition, Criterion has done what it does best, building a bridge for viewers to fully engage with a master and a masterpiece. At an hour each, you might be tempted to binge. Then again, these might be a bit too rich to devour that quickly. They certainly will nourish long after the initial viewing. —M.B.
---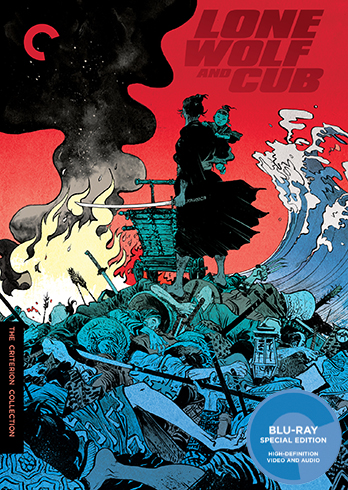 In just three years, from 1972 to 1974, Tomisaburo Wakayama and Akihiro Tomikawa delivered a concentrated cinematic manga injection as the father-son duo of Itto Ogami and Daigoro. Lone Wolf and Cub appeared in six films during that time, teaching all who watched how deadly a baby carriage—and the sword-wielding assassin pushing it—could be. The collection alone would be worth the price, but this is Criterion, so of course there are plenty of extras, including an interview with Kazuo Koike, the writer of the manga series, some documentaries on the series and on sword making and technique, and plenty more. Unlike many of Criterion's offerings, I will not go so far as to say watching these films is good for soul—but for someone in need of some stylized mayhem, it'll hit the spot. —M.B.
---
Joel and Ethan Coen's Blood Simple brings us back to where it all began for this quintessential filmmaking team and introduces us to more household names than any debut film really has a right to do: Barry Sonnenfeld (cinematographer), lead actress Frances McDormand and Carter Burwell (composer) all got their start on this classic and to list their post-Blood Simple credits would go on far too long. Features include a new 4K transfer, a new conversation between Sonnenfeld and the Coens about the film's look and new interviews with McDormand, Burwell and lead actor M. Emmet Walsh. —M.R.
---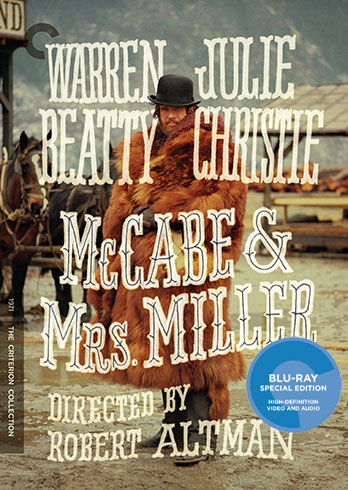 The passing of the great Leonard Cohen leads one's thoughts to the late Robert Altman's classic McCabe & Mrs. Miller, which included three of his songs: "The Stranger Song," "Sisters of Mercy" and "Winter Lady." The 1971 film starred Warren Beatty and Julie Christie (who was nominated for an Academy Award®) and this release features a new 4K digital restoration, a 2002 commentary with director Altman and producer David Foster, a new "making of" documentary, a new conversation about the film and Altman's career between film historians Cari Beauchamp and Rick Jewell, excerpts from two 1971 episodes of The Dick Cavett Show featuring Altman and film critic Pauline Kael and much more! —M.R.
---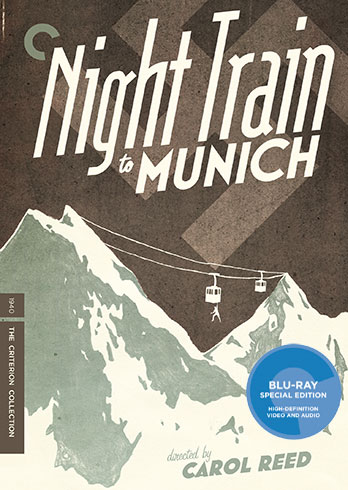 Directed by Oscar winner Carol Reed (best director for Oliver!, nominated for The Third Man) and written by Frank Launder and Sidney Gilliat (Hitchcock's The Lady Vanishes) Night Train To Munich is a classic espionage thriller starring Rex Harrison, Maraget Lockwood and Paul Henreid, who you might recognize from a little film called Casablanca and was nominated for a Best Original Story Oscar for Gordon Wellesley. The Criterion release features a restored high-definition digital transfer, with uncompressed monaural soundtrack and a conversation from 2010 between film scholars Peter Evans and Bruce Babington about director Carol Reed, screenwriters Frank Launder and Sidney Gilliat, and the social and political climate in which the film was made.—M.R.
---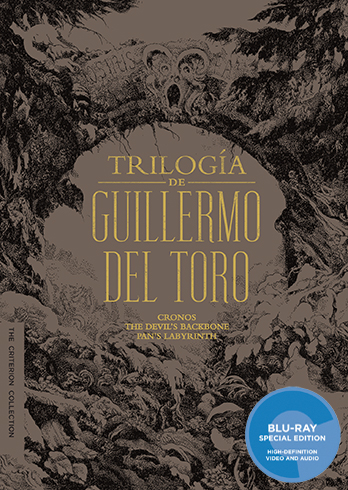 The Trilogía de Guillermo del Toro, consisting of Cronos, The Devil's Backbone and Pan's Labyrinth is simply stunning. The transfers are: an HD digital restoration of Cronos, a 2K digital restoration The Devil's Backbone, and a newly graded 2K digital master of Pan's Labyrinth, all supervised and approved by Guillermo del Toro and more extras than I can list here. The Blu-ray set itself is presented in a gorgeous box featuring new illustrations by Vania Zouravliov and a 100-page hardcover book featuring an introduction by author Neil Gaiman and essays by critics Michael Atkinson, Mark Kermode, and Maitland McDonagh, along with production notes and sketches by del Toro and illustrators Carlos Giménez and Raúl Monge. —M.R.
---
This vibrant edition of Robert Altman's Short Cuts brings the director's distinctive ensemble work to the L.A.-based stories of writer Raymond Carver. Bonus features pay careful attention to Carver's work, and also include Love, Trust & Ketchup, the rarely seen 1993 documentary on Altman's making of the film. —Tom Hall
---
L.A. is also the setting for Paul Thomas Anderson's gorgeous, absurdist romance Punch Drunk Love, a seminal film from 2002 that transforms Adam Sandler into a romantic hero who pines for the love of Emily Watson while running a novelty toilet plunger start-up. This edition includes copious extras, including the famous "Mattress Man" commercial, a moving reminder of Philip Seymour Hoffman's comic gifts. —T.H.
---
Noah Baumbach's The Squid and The Whale is presented here in a stunning 4K transfer, and it remains a perfect dramedy that absolutely nails its time (the 1980's) and place (gentrifying, liberal Park Slope, Brooklyn) while navigating the impact of a brutal divorce on a nuclear family. —T.H.
---
Richard Linklater's Boyhood charts a young boy's life from childhood to the edge of adulthood; it remains one of the most beloved films of recent years. The Criterion edition features a brilliant new documentary, made over the course of the film's twelve year shoot, that documents the filmmaker's process. —T.H.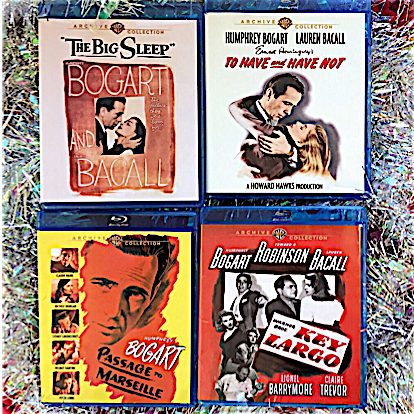 Warner Archive Selections: Bogie & Bacall+1 (Various prices, Warner Home Video)
Those of us who love classic cinema owe a massive debt of gratitude to whatever Warner Brothers executive created Warner Archive. Far from a slap-dash effort, the studio is painstakingly restoring classic films with new HD transfers and on many of them, re-mastering some of extras in 1080p. Highlighted here are the four classic films starring Humphrey Bogart and Lauren Bacall (To Have And Have Not, The Big Sleep, Dark Passage and Key Largo). All stunningly newly mastered in high definition, this is your chance to see these classics at home like never before and witness the chemistry of one of the greatest on-screen pairings of all-time. I also wanted to mention Neil Simon's The Goodbye Girl. This 1977 rom-com was a surprise hit at the box office, grossing over $100 million, behind only Star Wars, Smokey and the Bandit and Close Encounters of the Third Kind and Richard Dreyfuss picked up a Best Actor Oscar. It is, for my money, one of the greatest love stories ever filmed. (Be prepared with the tissues.)
The folks at Warners also created a streaming service, also called Warner Archive. It's loaded with classic films and TV and is $9.95/month or $94.99/year. —M.R.

Classics From Shout! Factory
Shout! Factory repeatedly puts out exceptional product, from their newly launched Shout Select imprint to their Scream Factory offerings, Shout! continues to mine the list of out-of-print or never-released classic film and TV shows, several of which are showcased in this mini-section of our classic film recommendations.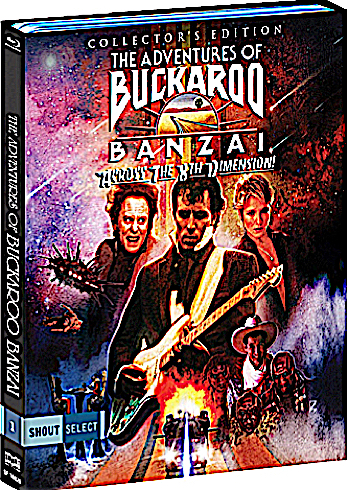 The Adventures of Buckaroo Banzai Across the 8th Dimension Collector's Edition ($20.43, Shout! Factory)
Have you ever sat next to John Lithgow (or John Bigboote, John Yaya, John Small Berries, for that matter) on a transcontinental flight and forgotten that he starred in one of your favorite films of all time? No? Well, I spent five hours next to Dr. Emilio Lizardo and said not one word about this film. I mean, it's not like we became besties (he was watching football and eating rice pudding cups), but what I wouldn't give for one "laugh while you can, monkey boy!" One of the all-time great cult classic films (it clearly inspired parts of Wes Anderson's The Life Aquatic with Steve Zissou and Kevin Smith is developing a TV series based on it) is deservedly getting its first U.S. Blu-ray release, complete with (again, new to the U.S.) DTS-HD 5.1 master audio and Into the 8th Dimension, an all-new feature-length documentary with new interviews with the cast and crew. This disc is easily one of my favorite things on this list and given the tumult of the past year and the continued insanity going on in the country, it would behoove everyone to remember this bit of wisdom: "Don't be mean. We don't have to be mean, cuz, remember, no matter where you go, there you are." —M.R.
---
Bill and Ted's Most Excellent Collection (with action figure) ($79.99, Shout! Factory/Shout Select)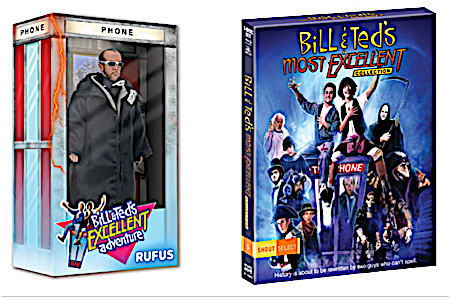 No one will ever use phrases like "must-see" or "classic" when referring to Bill & Ted's Excellent Adventure, or their Bogus Journey, but as guilty pleasures go, the films are fairly bodacious. Shout! Factory continues doing the film gods' work in releasing this high-def three-disc set complete with new commentaries, a Wyld Stallyns guitar pick, some bumper stickers and, for the really fortunate, a limited edition NECA figurine of George Carlin's Rufus. The Shout Select series looks like it aims a bit lower than, say, Criterion, but that should only come as a relief to all those film lovers who love movies that register much higher on the goof-o-meter than your average critical masterpiece. —M.B.
---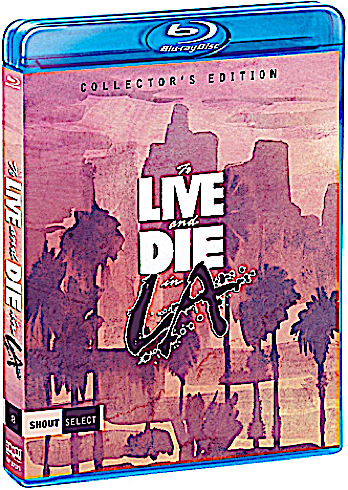 To Live and Die in L.A. Collector's Edition ($24.93, Shout! Factory/Shout Select)
Coming the year before Manhunter, To Live and Die in L.A. is the first of William Petersen's fantastic 1-2 1980's punch. Directed by Oscar-winner William Friedkin (The French Connection), To Live and Die in L.A. is an action thriller film with a deep cast of character actors, including Petersen, Willem Dafoe, John Pankow, John Turturro and Dean Stockwell. This disc is a new 4k scanned transfer and has new interviews with Petersen and crew members, as well as a commentary with Friedkin, deleted scenes and more. —M.R.
---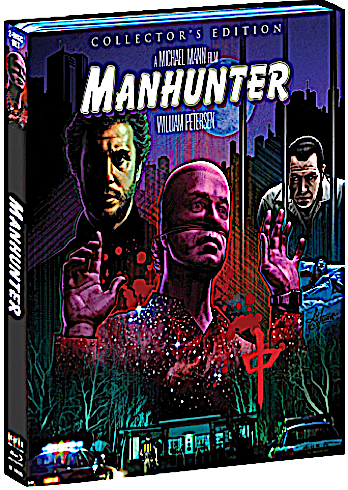 Manhunter Collector's Edition (17.99, Shout! Factory)
20+ years ago I ran into Manhunter co-star Tom Noonan at the Sundance Film Festival. When I told him that this film was one of my all-time favorites, he looked at me and said with a smile, "You're a sick fuck." Be that as it may, I'm going to write something here that might cause a lot of you to audibly guffaw, but write it I must: Manhunter is better than Silence of the Lambs. I can probably write 10,000 words on that and I'm cool if you don't believe me, but do yourself a favor and watch this, the first adaptation of Thomas Harris' novel Red Dragon. You'll thank me. —M.R.
---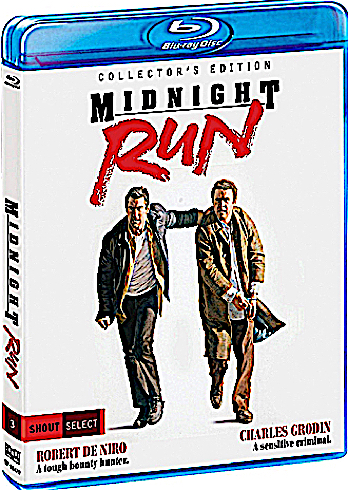 Midnight Run Collector's Edition ($14.99, Shout! Factory/Shout Select)
Midnight Run is, flat out, one of the all-time great buddy movies and one of the most quotable films of the last 30 years. Much like 48 Hours six years earlier and Out of Sight in 1998, it features a "cop/crook" pairing, this time with Robert De Niro as an ex-cop bounty hunter and the incomparable Charles Grodin as an accountant who embezzled from the mob. The chemistry between these two is so great that writer George Gallo has referred to it as a love story. Yaphet Kotto, Joe Pantoliano, John Ashton and the late, great Dennis Farina round out an incredible cast. —M.R.
---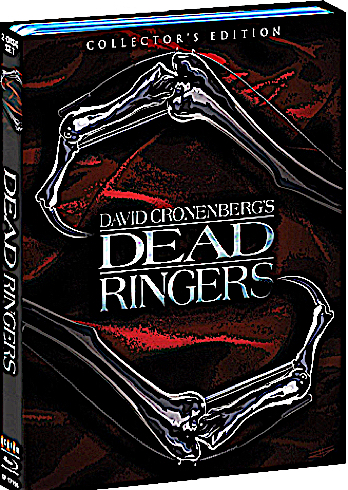 Dead Ringers Collector's Edition ($24.93, Shout! Factory)
David Cronenberg's masterpiece should come with a trigger warning. One of the most disturbing films I've ever seen, it also introduced me to the genius that is Jeremy Irons. Winner of the New York Film Critics Circle Best Actor award, Iron's portrayal of twin gynecologists Beverly and Elliot Mantle is among the most chilling of all time. This 2-disc set contains the film in both a 1.78:1 and 1.66:1 aspect ratios, with Shout claiming the latter as director Cronenberg's preferred cut. New features on the 1.66:1 disc include a new 2K transfer and new interviews with some cast and crew, while the 1.78:1 disc has a new commentary with William Beard, Author Of The Artist as Monster: The Cinema of David Cronenberg. —M.R.

Of Tech and Toys…
iClever BoostSound Bluetooth V4.2 Speaker ($49.95, iClever)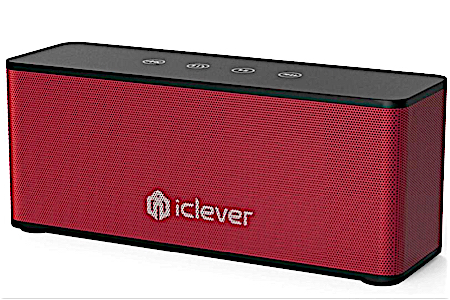 With the options for media intake at an all-time high, the devices by which people actually take in their entertainment have gotten smaller and smaller. That's all well and good when out and about, or when unavoidably constrained by living space or financial means from having a big fancy entertainment system, but that does not mean you cannot have big—yet portable!—sound, regardless of the size of the screen you're glued to. iClever's bluetooth speaker is just the thing for making that iPhone-sized action come across fully loaded in terms of sound. With a 12-hour battery life between charges, the iClever is great for outdoor events and other times you were short on groupies and crew to bring a larger sound system with you. —M.B.
---
Hasbro Marvel's Doctor Strange 6-Inch Legends Series, Star WarsTrivial Pursuit and Star Wars 3.75" Figures (Prices vary, Hasbro)
A retailing giant, Hasbro is the official licensee for Star Wars and Marvel, which means they inevitably have top-of-mind, in-demand offerings every year. Two years ago we highlighted the Guardians of the Galaxy set, and this year it's Doctor Strange, with a Dormammu build-a-figure. That Star Wars license has been reinvigorated along with the movie franchise thanks to the "Disney Age" of Lucas' baby. That means for the first time in a decade, there are new figures to jostle for the title of "kid's favorite," as well as "favorite of the adult with child-like tendencies." (K-2S0, Rogue One's reprogrammed imperial droid, has an early lead.) It's also nice to have more female action figures, with both Jyn Erso and Rey joining Princess Leia (in her Star Wars Rebels iteration) in the male-dominated ranks.
For those folks feeling a wee bit too old to play with action figures, there's that ultimate test of franchise knowledge, Star Wars: The Black Series Trivial Pursuit. —M.B., M.R.

But what about the CHILDREN?!
The Iron Giant Signature Edition (Warner Bros.)
A prime example of just how gaping the gulf between quality and box office can be, Brad Bird's 1999 insta-classic was a master class in animated story-telling even as it flopped upon release. This offering represents the first time the movie has been available on Blu-ray, includes a documentary on its making and a Vin Diesel-hosted "making of" segment. But really, none of that matters as much as the simple value proposition—anyone who loves animation, science fiction films or robots should have this film in his or her library. Just as importantly, for those parents resigned to their children watching something over and over and over again … this film will prove much less painful on repeat. —M.B.
---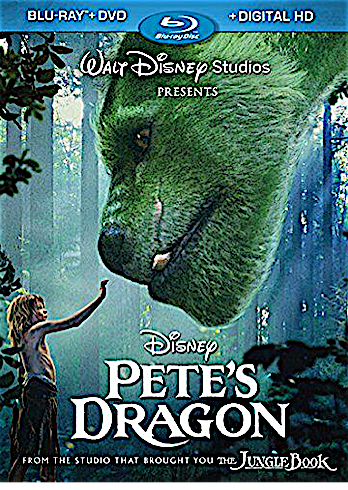 Pete's Dragon ($22.99, Walt Disney Studios)
Wow. Where to start? So if you want a serious ugly cry, I mean big heaving sobs, watch this film. You'll get the good feels cry and the bad feels cry and maybe a 2nd dose of the good feels…I lost count. All I know is there will be snot, to coin a phrase. Writer/director David Lowery (Ain't Them Bodies Saints) and his fellow screenwriter Toby Halbrooks have created what is simply a masterpiece. At the risk of being hyperbolic (Me!? Never!) anyone who doesn't love this film may be a Grinch. Extras are plentiful and appropriately magical, with director Lowery narrating his own production diary, a commentary with Lowery, Halbrooks and the two young leads, Oakes Fegley and Oona Laurence, deleted scenes and more. —M.R.
---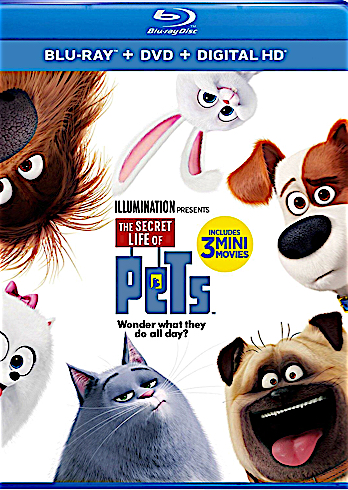 The Secret Lives of Pets ($19.99, USHE)
From the creators of Despicable Me comes this engaging "inside look" at what your pets get up to when you're not around. Clever and visually inventive, Pets is a romp and like the Illumination Entertainment films before it, has a heart. There's plenty here for kids and adults. But the parents out there have one, key question: Will I go nuts, watching this over and over and over and over again, and more importantly, how many views will I get out of it before my kids get bored? Well, I can't say empirically, but there's enough going on here to keep your little ones giggling for multiple views. Oh … and be prepared to field endless requests for a bunny. Don't say I didn't warn you!
As with many kids films, there's some cool merchandise tie-ins with this one, including Beanie Babies from Ty and plush talking Max, Snowball, Duke and Gidget from Spin Master that really are adorable and will be just as cute when their batteries "run out" (wink wink). —M.R.
---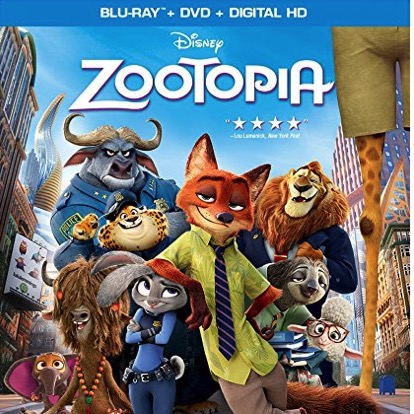 Zootopia ($19.98, Amazon)
In many ways Zootopia is the answer to this large and looming question many of us found ourselves asking in the recent years: How do I talk to my children about race? (Or discrimination, or prejudice, or corrupt politicians posing as brave lions or harmless sheep) The answer of course isn't as simple as popping in a fun movie that sums it all up neatly (and with some great music too). Zootopia, from its opening scene depicting a play about a time when "savage" animals roamed the earth, reminds us that our children are already, always learning about race, cultural differences and the prejudices and dangerous behavior that comes along with them. These things are part of what defines our culture, from interactions with people we call friends, to misunderstandings between co-workers (bunnies can call other bunnies cute, but when other animals do it…). It's the elephant in every room and it can't be dealt with until it's acknowledged. That such a powerful message gets delivered so unapologetically, in a film that is also clever, sweet, funny and complete with some hilarious pop culture references that help make the story so specific to it's time, is quite a marvel. There may not be a better film to share with your children in 2016. —Shannon M. Houston
---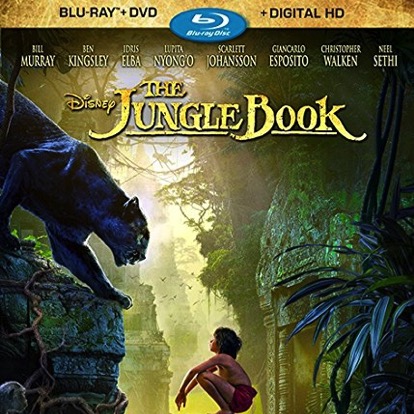 The Jungle Book, ($19.96, Amazon)
Every once in a while, Hollywood gets its hands on a beloved classic and manages not to muck it up. What a relief, that director Jon Favreau took care to preserve the wonder and strangeness that informed Rudyard Kipling's original tale. And what luck, that such incredible talents (including Neel Sethi, Idris Elba, Lupita Nyong'o, Bill Murray and Ben Kingsley) were brought together to re-create Mowgli, Baloo, Bagheera, King Louie and the others for a new generation. Thanks to cinematographer Bill Pope and editor Mark Livolsi, the aesthetic experience of watching The Jungle Book is enough to keep you interested after multiple viewings enforced upon you by your children. But it's the compelling narrative of a man-cub coming into his own, while learning to navigate friends, enemies and family, that makes this incredible movie a must-own. —S.H.