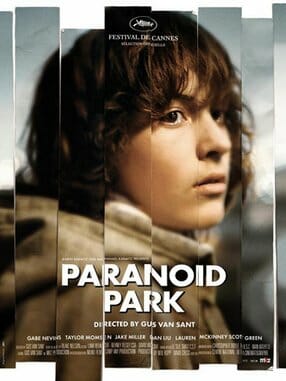 Release date: March 7
Director: Gus Van Sant
Writers: Van Sant (screenplay), Blake Nelson (novel)
Cinematographer: Christopher Doyle, Rain Kathy Li
Starring: Gabe Nevins, Taylor Momsen, Lauren McKinney
Studio/Run Time: IFC First Take, 80 mins.
Gus Van Sant's newest ?lm bears his ?ngerprints—it's set in a Portland high school ?lled with disaffected teenagers (played by non-actors cast via MySpace), and it's set against a lush classical soundtrack. And in the hands of cinematographic mastermind Christopher Doyle, teenage spats, telephone calls and coasting skateboarders are infused with lyricism and dreaminess.
Alex (strikingly natural newcomer Gabe Nevins) is a high-school student with divorcing parents, a cheerleader girlfriend he views with ambivalence, and middling skateboarding skills; he drifts through life not causing much trouble. When he starts visiting a local skate park frequented by hardcore skaters from rough backgrounds, he accidentally partakes in a grisly murder and is at a loss to deal with the emotional aftermath. His experience honestly depicts adolescent struggles to cope with grief, loss and guilt. Paranoid Park is a newer, better variation on Van Sant's familiar themes.