Hereditary Director Ari Aster Is Already Working on Another Horror-Thriller for A24
Photo via Getty Images, Nicholas Hunt
Movies
News
Hereditary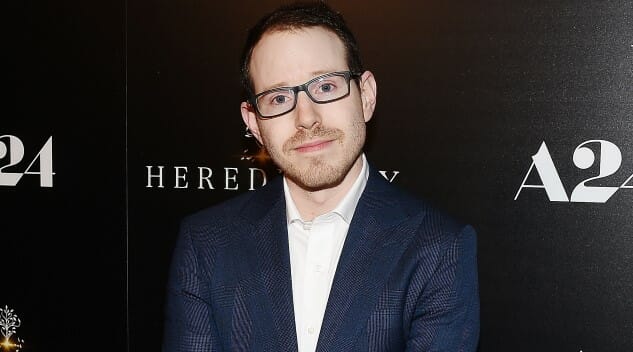 Director Ari Aster's debut horror film Hereditary hit theaters in wide release this weekend to rave critical reviews from the majority of film publications, including Paste. The family centered chiller is frankly devastating in the way it depicts a family unit (and especially a mother) dealing with a tidal wave of grief and loss so palpable that many audience members may find themselves in tears right alongside her. Toni Collette's haunting performance as Annie will no doubt go down in horror history alongside some of the other greats, and might even earn her some award show nominations, come winter.
But the real star of Hereditary may well be the young director Aster, barely into his 30's, who has shocked the critical world with this sudden, disturbing debut. This is clearly not lost on A24, the film's distributor, which today announced it's already working with Aster on another film—a second horror-thriller that is tentatively titled Midsommer. Whereas A24 only distributed Hereditary (it was produced by PalmStar Media), one would presume they'd be producing this one from the start. Aster has already written a script, and plans to start shooting in the "late summer or early fall," according to The Hollywood Reporter. Here's our apparent synopsis:
"The story centers on a young woman, already dealing with the death of her parents, who joins her boyfriend and his friends on a trip to Sweden, specifically to a remote town with unique midsummer traditions. Things go south from there."
Once again, it seems that grief over the death of a parent/loved one will be a major theme—perhaps the start of a certain auteur theory trait for Ari Aster films? Who's to say, but if we're reminded of one particular classic horror film from that description of people traveling to a rural town with "midsummer traditions," we can't help but imagine The Wicker Man, which was also thematically referenced in Hereditary.
Regardless, it seems like we won't have to wait too much longer for more information to start leaking out on Midsommer. We'll let you know when the next juicy bit of info breaks from Aster's sophomore feature.
In the meantime, go check out Hereditary, but do NOT bring the kids.