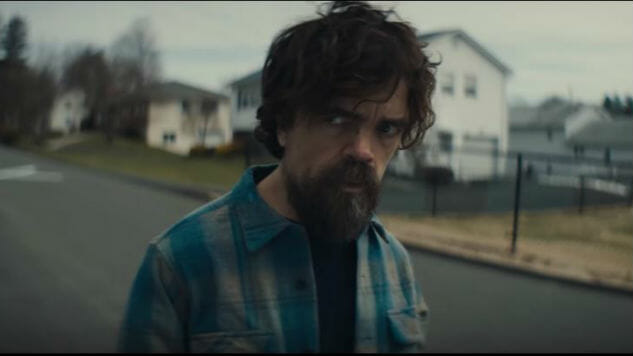 In the new teaser trailer for I Think We're Alone Now, Peter Dinklage considers loneliness as he walks through his now-empty town after the rest of the human race is wiped out.
As the seemingly sole survivor of an apocalypse, the film's logline describes Dinklage's Del as "content in his solitude and the utopia he's methodically created for himself—until he is discovered by Grace, an interloper whose history and motives are obscure. Worse yet, she wants to stay."
"Weren't you lonely?" Grace (Elle Fanning) asks, as Del examines a car who's alarm continues to blare, long after its occupant has disappeared.
"I'll tell you when I felt lonely," Del replies. "I felt lonely when it was me and 1,600 people in this town." After a beat, the screen cuts to black and he continues, stating "I was pretty fucking lonely," and it's clear that Del does not appreciate his newfound company.
The film, which takes its title from the song of the same name, was directed by The Handmaid's Tale's Reed Morano and won the Special Jury Award for Excellence in Filmmaking at Sundance, Deadline reports. Dinklage last appeared in Avengers: Infinity War; Fanning can next be seen in the title role of Mary Shelley.
I Think We're Alone Now premieres in select theaters on Sept. 14, followed by a nationwide release the week after. Watch the teaser trailer below, and check back for further updates.