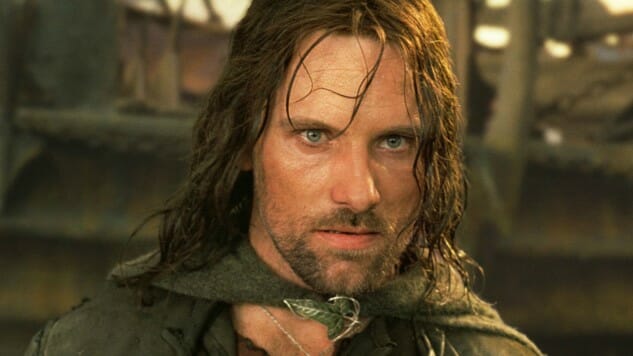 Don't mind us, we're just getting a little misty-eyed over here. Why? Oh, we've just been watching this incredible, five-minute supercut of the entire Lord of the Rings trilogy, that's why.
This week marked the 15th anniversary of the initial release of The Return of the King, the culmination of the incredibly faithful and well-executed fantasy trilogy that saw Peter Jackson win Best Director at the 2004 Academy Awards. That film went on to win 10 more Oscars, including Best Picture, as it essentially swept the awards show in recognition of what a feat Jackson and co. had pulled off. Unsurprisingly, this week has been full of pop cultural remembrances and hidden stories from production—did you know that Uma Thurman was offered, and turned down, the role of Eowyn?—but none of them struck an emotional chord with us quite like the supercut below.
Compiled and wonderfully edited by YouTube user "indrancole3," who also produced an extremely popular '90s Disney supercut a few years back, the five-minute video is styled as a trailer for the entire trilogy as a whole. It masterfully splices in footage and dialog from throughout, illustrating key points while keeping its internal story moving along. Each time it feels like that story has reached a crescendo, the trailer simply takes a deep breath and then ascends to the next level.
Some fans online are criticizing said trailer's decision to not make use of Howard Shore's actual score from The Lord of the Rings, which is rightfully iconic, but we feel like the music used here distracts less and lends the video a certain sense of gravitas. Check it out below.