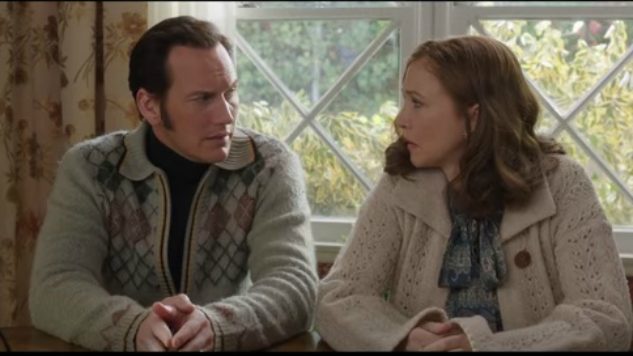 "Paranormal investigator " isn't exactly a field where a lot of individuals rise to worldwide fame, but that couldn't be said of Ed and Lorraine Warren. Thanks to their involvement in a number of notable cases throughout their careers, such as the "Amityville Horror" and "Enfield Poltergeist" hauntings, the husband-and-wife team of demonologist Ed Warren and clairvoyant Lorraine Warren became the best-known investigators of hauntings in the world. But of course, everyone journeys to the other side eventually. So it is with Lorraine Warren, who passed away today at 92 according to an announcement by her family. She joins Ed Warren, who passed away in 2006.
In modern times, the team of Ed and Lorraine Warren resumed a prominent spot in pop culture thanks to the films of director James Wan, whose The Conjuring and Annabelle series starred Vera Farmiga and Patrick Wilson as fictionalized versions of the Warrens. Each of The Conjuring films in particular was loosely based on actual cases investigated by the Warrens.
The Annabelle series, on the other hand, is based around the real-life existence of a supposedly haunted doll that the Warrens kept as part of their famed "Occult Museum," which gathered a variety of objects from their careers as investigators. The original "Annabelle," a Raggedy Anne doll, still resides at the Occult Museum in Monroe, Connecticut, to this day.
Via family member Chris McKinnell on Facebook:
"Last night my grandmother, Lorraine Warren, quietly and peacefully left us to join her beloved Ed. She was happy and laughing until the very end. She was my angel and my hero, and she will be deeply missed. Please join us in celebrating her life and honoring her beautiful soul. Remember to treasure those you love while you can. Thank you and God bless you all."
On the Hollywood screen, the story of the Warrens still is not complete, however. A third entry in The Conjuring series is still in development, although it doesn't yet have a release date. We'll bring you more information on that project as it develops.