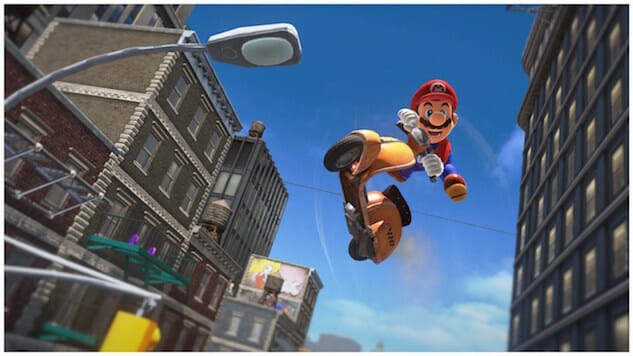 In news that will certainly inspire mixed emotions, a Mario animated film is reported by WSJ to be in development from Illumination Entertainment—the studio that brought us hits such as Despicable Me, The Secret Life of Pets and, of course, Minions.
Nintendo CEO and president Tatsumi Kimishima stated last year that the company intends to have some of their IPs developed into video content and movies, this time with increased involvement from Nintendo. Mario historians will recall a botched 1993 live-action Super Mario Bros., starring Bob Hoskins, John Leguizamo and Dennis Hopper—it reimagined the Mushroom Kingdom as an underground dystopian society, a far cry from the colorful videogames. An animated film would undoubtedly fit the aesthetic of the Super Mario games far better.
Those eager to see some Mario movie magic may want to take this report with a grain of salt—WSJ once reported on a live-action Legend of Zelda series for Netflix, a report that Nintendo later denied. But should the Mario deal come to fruition, expect Universal Pictures to distribute the animated film.
Per The Verge, Nintendo's comment on the report was a bit more vague than their straight-up denial of Netflix's Zelda: "We have nothing to announce on this topic."