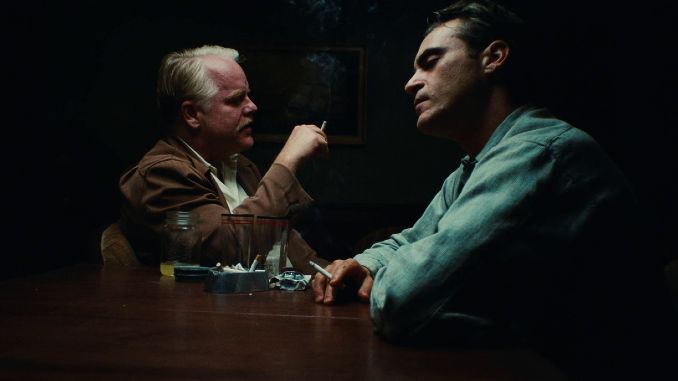 Netflix lists nearly 1,500 movies in the drama category; not all of them are exactly worth checking out. It doesn't help that drama is the broadest of genres, the most difficult to define: Basically anything that doesn't fall into comedy, horror, action/adventure or sci-fi gets lumped into the catch-all, and even then there's more than plenty of overlap. How funny can a movie be and still be "serious"? How much tension must be internal or inter-personal—can a dramatic movies still have a bunch of explosions? Drama is a key ingredient in all movies, but when you're in the mood for a dramatic movie, we think we know what you're looking for. As does Netflix. So we've let the streaming service define the term here, pulling from movies it classifies as "dramas" and adding a few that clearly should have been there.
Here are the 40 best dramas on Netflix:
1. If Beale Street Could TalkYear: 2018
Director: Barry Jenkins
Stars: Kiki Layne, Stephan James, Regina King, Brian Tyree Henry, Colman Domingo, Michael Beach, Teyonah Pariss, Aunjanue Ellis
Rating: R


Time for our characters elliptical, and the love story between Tish (Kiki Layne) and Fonny (Stephan James) the rhythm we'll return to over and over. As our narrator, Tish speaks in both curt statements and koans, Barry Jenkins' screenplay translating James Baldwin's novel as an oneiric bit of voyeurism: When the two finally consummate their relationship after a lifetime (barely two decades) of friendship between them and their families, the mood is divine and revelatory. Do people actually have sex like that? God no, but maybe we wish we did? And sometimes we convince ourselves we have, with the right person, just two bodies alone, against the world, in a space—maybe the only space—of their own. The couple's story is simple and not: A cop (Ed Skrein) with a petty score to settle against Fonny connives a Puerto Rican woman (Emily Rios) who was raped to pick Fonny out of a lineup, even though his alibi and all evidence suggests otherwise. In the film's first scene, we watch Tish visit Fonny in jail to tell him that she's pregnant. He's ecstatic; we immediately recognize that unique alchemy of terror and joy that accompanies any new parent, but we also know that for a young black couple, the world is bent against their love thriving. "I hope that nobody has ever had to look at anybody they love through glass," Tish says. Do they hope? James and Layne's performances, so wondrously in sync, suggest they must, one flesh with no other choice. As Tish's mother, Regina King perhaps best understands the wickedness of that hope, playing Sharon as a woman who can't quite get what she wants, but who seems to intuit that such progress may be further than most in her situation. Beleaguered but undaunted, she's the film's matriarch, a force of such warmth that, even in our fear watching as Tish's belly grows and her hope wanes, Sharon's presence reassures us—not that everything will be alright, but that everything will be. The end of If Beale Street Could Talk is practically a given—unless your ignorance guides you throughout this idiotic world—but there is still love in those final moments, as much love as there was in the film's symmetrical opening. There's hope in that, however pathetically little. This is one of the best movies on Netflix, period. —Dom Sinacola
---
2. The IrishmanYear: 2019
Director: Martin Scorsese
Stars: Robert De Niro, Al Pacino, Joe Pesci, Jesse Plemons, Anna Paquin
Rating: R


Peggy Sheeran (Lucy Gallina) watches her father, Frank (Robert De Niro), through a door left ajar as he packs his suitcase for a work trip in this 2019 Martin Scorsese film and Netflix's best original movie. In go trousers and shirts, each neatly tucked and folded against the luggage's interior. In goes the snubnose revolver, the ruthless tool of Frank's trade. He doesn't know his daughter's eyes are on him; she's constitutionally quiet, and remains so throughout most of their interaction as adults. He shuts the case. She disappears behind the door. Her judgment lingers. The scene plays out one third of the way into The Irishman, named for Frank's mob world sobriquet, and replays in its final shot, as Frank, old, decrepit and utterly, hopelessly alone, abandoned by his family and bereft of his gangster friends through the passage of time, sits on his nursing home bed. Maybe he's waiting for Death, but most likely he's waiting for Peggy (played as an adult by Anna Paquin), who disowned him and has no intention of forgiving him his sins. Peggy serves as Scorsese's moral arbiter. She's a harsh judge: The film takes a dim view of machismo as couched in the realm of mafiosa and mugs. When Scorsese's principal characters aren't scheming or paying off schemes in acts of violence, they're throwing temper tantrums, eating ice cream or in an extreme case slap-fighting in a desperately pathetic throwdown. This scene echoes similarly pitiful scenes in Akira Kurosawa's Drunken Angel and Rashomon: brawls between wannabe roughs afraid of brawling, but forced into it by their own bravado. The Irishman spans the 1950s to the early 2000s, the years Frank worked for the Bufalino crime family, led by Russell (Joe Pesci, out of retirement and intimidating). "Working" means murdering some people, muscling others, even blowing up a car or a building when the occasion warrants. When disengaged from gangland terrorism, he's at home reading the paper, watching the news, dragging Peggy to the local grocer to give him a beatdown for shoving her. "I only did what you should," the poor doomed bastard says before Frank drags him out to the street and crushes his hand on the curb. The Irishman is historical nonfiction, chronicling Sheeran's life, and through his life the lives of the Bufalinos and their associates, particularly those who died before their time (that being most of them). It's also a portrait of childhood cast in the shadow of dispassionate brutality, and what a young girl must do to find safety in a world defined by bloodshed. —Andy Crump
---
3. Frances HaYear: 2012
Director: Noah Baumbach
Stars: Greta Gerwig, Mickey Sumner, Charlotte d'Amboise, Adam Driver, Hannah Dunne
Rating: R
Frances Ha is endearing, kind and, in many ways, Noah Baumbach's best movie since the one to come before it. One could trace his films, from his debut (Kicking and Screaming) to the one before Frances Ha (Greenberg) and see a slow but increasingly steady focus on the individual, as well as his abandonment of an ironic, sometimes caustic stance against the very characters he writes. It is as if Baumbach could only write a certain type of person—the privileged, socially crippled intellectual with either too much self-awareness or none at all—and for a while it seemed like even the writer himself couldn't stand to be in the same room with such characters. This anger faded, and what has emerged over the course of the films he's made with Greta Gerwig (who here plays the titular Frances) is an embrace of both the flaws of his characters, and those as a filmmaker. He has settled down and created a film imbued with love, fun and melancholy. It's a simple joy to watch. —Joe Peeler
---
4. Bonnie and ClydeYear: 1967
Director: Arthur Penn
Stars: Warren Beatty, Faye Dunaway, Michael J. Pollard, Gene Hackman
Rating: R


There was a short period in American film history just after the general public got sick of the mundane, cloying dramas and comedies the '60s, but before the studios discovered the lucrative benefits of franchises like Jaws and Star Wars that could pile sequel upon sequel, rake in merchandise proceeds, and guarantee a steady stream of big money regardless of artistic merit. In that odd little interval, studio executives had no better idea than simply throwing money at talented directors and hoping to get lucky. Movies like Arthur Penn's Bonnie and Clyde possess a gritty kind of realism that is every bit as clever and wise as the French New Wave, but infused with the freewheeling American spirit that hadn't yet been stifled by a corporate agenda.—Shane Ryan
---
5. The DiscipleYear: 2021
Director: Chaitanya Tamhane
Stars: Aditya Modak, Arun Dravid, Sumitra Bhave
Rating: TV-MA
Devoting your life to something—art, passion, religion—is sold to us as admirable, but often only if it fulfills our romantic ideals of what that life looks like. Is success, no matter how late or even posthumous, the justification for striving? Writer/director/editor Chaitanya Tamhane explores this idea through the life of classical Indian singer Sharad Nerulkar (Aditya Modak), an earnest hardliner raised by his music-loving father and recordings of legendary singer/guru Maai (Sumitra Bhave). Will he be recognized for greatness, stepping out of the shadows? Or will he follow his father into tangential obscurity? Fascinating long takes resonating with the same kind of richness found in its myriad array of singers' undulating taan allow us plenty of space to take in the music and the devotion on display; sharp, dark humor punctuates the contemplative film with jabs at pigheadedness. Modok's excellent performance contains similar depth, all hidden behind a yearning tension and unwavering gaze. He embodies the unfulfilled artist, one who sees success all around him from fools and rubes—though he can't consider what could possibly be holding him back. It's a heartbreaking, endearing, prickly performance, and one that creates a truly winning portrait. Even when it rolls along as steadily and dispassionately as Sharad's motorcycle, The Disciple contains warmth for its central sadsack artist and his dedication to never selling out.—Jacob Oller
---
6. The MasterYear: 2012
Director: Paul Thomas Anderson
Stars: Joaquin Phoenix, Philip Seymour Hoffman, Amy Adams, Laura Dern
Rating: R


The Master studies its characters with such mystique, tragedy and humor that there's not a moment that isn't enthralling. Writer/director Paul Thomas Anderson continues some of the stylistic tendencies from his last film, There Will Be Blood, but he also finds ways to constantly take risks and make bold choices that are thoroughly unpredictable. Lancaster Dodd (Philip Seymour Hoffman) and his religion, The Cause, are obviously inspired by L. Ron Hubbard and Scientology, and that link was the focal point of the film's pre-release press coverage. The parallels between the two ideologies are inescapable, yet they're not the point. Anderson never adopts the viewpoint of religion/cult as freak show. Even in a brilliant montage depicting a series of grueling exercises that Freddie (Joaquin Phoenix) can't or won't let enlighten him, the personal struggle is in the forefront. The bizarreness of the rituals is almost incidental. Phoenix gives the performance of his career as a booze-soaked World War II veteran with mental and physical scars. Having gleaned little benefit from a psychiatric crash-course for returning soldiers with post-traumatic issues, he stumbles around one place until he must flee to another, obsessing over sex and making experimental hooch. Anderson has always been a visual virtuoso, and he uses the added detail to superb effect. Dodd first appears during a tracking shot of Freddie, seen in the distance as a tiny but exuberant figure on a cruise ship, small yet still the center of attention. Freddie has not yet met Dodd, but the boat is calling to him. That could be because Dodd knew Freddie in a past life, or it could be because Freddie is a desperate drunk looking for a place to hide. Freddie's great tragedy is that the less appealing explanation gives him no answer, while the other gives him the wrong answer. —Jeremy Mathews
---
7. Da 5 BloodsYear: 2020
Director: Spike Lee
Stars: Clarke Peters, Delroy Lindo, Norman Lewis, Isiah Whitlock Jr., Chadwick Boseman, Jonathan Majors
Rating: R


The hunt for buried gold neither ends well nor goes off without a hitch. The long road to reconciliation, whether with one's trauma, family or national identity, is never without bumps. Glue these truths together with the weathering effects of institutional racism, add myriad references to history—American history, music history, film history—and you get Spike Lee's Da 5 Bloods, a classically styled Vietnam action picture made in his cinematic vision. As in 2018's BlacKkKlansman, Lee connects the dots between past and present, linking the struggle for civil rights couched in conscientious objection and protest to contemporary America's own struggle against state-sanctioned fascism. After opening with a montage of events comprising and figures speaking out against the Vietnam War, referred to predominantly as the American War throughout the rest of the movie, Lee introduces four of the five bloods: Otis (Clarke Peters), Paul (Delroy Lindo), Eddie (Norm Lewis) and Melvin (Isiah Whitlock Jr.), bonded Vietnam vets returned to Ho Chi Minh City ostensibly to find and recover the bones of their fallen squad leader, Norman (Chadwick Boseman). There's more, of course, "more" being around $17 million in gold bars planted in Vietnamese soil, property of the CIA but reappropriated by the Bloods as reparations for their personal suffering as men fighting a war for a country governed by people who don't care about their rights. Lee's at the height of his powers when bluntly making the case that for as much time as has passed since the Vietnam War's conclusion, America's still stubbornly waging the same wars on its own people and, for that matter, the rest of the world. And Lee is still angry at and discontent with the status quo, being the continued oppression of Black Americans through police brutality, voter suppression and medical neglect. In this context, Da 5 Bloods' breadth is almost necessary. As Paul would say: Right on. —Andy Crump
---
8. The Lost DaughterYear: 2021
Director: Maggie Gyllenhaal
Stars: Olivia Colman, Dakota Johnson, Jessie Buckley, Paul Mescal, Dagmara Dominczyk, Oliver Jackson-Cohen, Peter Sarsgaard, Ed Harris
Rating: R


On the beach that comparative literature scholar Leda (Olivia Colman) lounges on throughout The Lost Daughter, the skies are a crystal blue, the beaches a shimmering white, the water warm and translucent. But the shore is also infested with crass, noisy people; Leda's fruit infected by a malignant rot; her bedroom contaminated with screeching bugs; a little girl's doll corrupted by noxious black liquid and writhing insects. This tonal tension is symptomatic of the film's spirit: It's a glossy apple, rapidly decaying from the inside out. The film takes place over a couple of days as Leda settles into a lavish working vacation. Her relaxation is interrupted, however, when she first lays eyes on Nina (Dakota Johnson), a beautiful, inscrutable young mother. Leda becomes obsessed with Nina, as the latter inadvertently resurfaces troubling memories of Leda's own distressing experiences as a mother. From that moment onward, Leda's haunting memories permeate The Lost Daughter until the apple is completely black. While the narrative itself, adapted from Elena Ferrante's 2006 novel of the same name, is relatively straightforward, debut director Maggie Gyllenhaal, who also wrote the screenplay, tackles themes of internalized and externalized sexism with agility and complexity. Leda's subtle, complex mental state would not have been possible to convey were it not for Gyllenhaal's outstanding visual sensibilities. Leda's struggles are largely internal, but I'm confident that Gyllenhaal's uniquely tactile storytelling says a great deal more than words ever could. When Leda caresses Elena's grimy doll, her touch is gentle and somehow filled with regret. When she slides a pin into Nina's hat, it sounds sinister like a sword being unsheathed, but her careful placement is almost sensual. And when a younger Leda slices the flesh of an orange, her smooth, tactful carving almost feels ominous. Gyllenhaal's extraordinary direction, paired with exceptional performances from The Lost Daughter's lead actresses, culminate in a perfect storm that yields an astute portrait of the painful expectations of womanhood.—Aurora Amidon
---
9. ChristineYear: 2016
Director: Antonio Campos
Stars: Rebecca Hall, Michael C. Hall, Tracy Letts, Maria Dizzia, J. Smith-Cameron, John Cullum, Timothy Simons
Rating: R


Why did TV journalist Christine Chubbuck take her life on camera in 1974? The brilliance of this Antonio Campos drama is that it tries to answer that question while still respecting the enormity and unknowability of such a violent, tragic act. Rebecca Hall is momentous as Christine, a deeply unhappy woman whose ambition has never matched her talent, and the actress is incredibly sympathetic in the part. As we move closer to Christine's inevitable demise, we come to understand that Christine isn't a morbid whodunit but, rather, a compassionate look at gender inequality and loneliness. —Tim Grierson
---
10. Call Me by Your NameYear: 2017
Director: Luca Guadagnini
Stars: Timothee Chalamet, Armie Hammer, Michael Stuhlbarg
Rating: R


In Kyle Turner's Paste review of Call Me By Your Name, he muses that in the film's opening credits "there's enough of a hint to suggest that, as Michael Stuhlbarg's professorial patriarch Mr. Perlman mentions, the statues are 'daring you to desire.' The film, while occasionally inching towards it, never takes that dare." Much has been made about whether the film flinches at the physical love it champions, or embraces with grace and decorum the same love, finding eroticism in other (maybe juicier, stickier) images. Regardless, the allure of Call Me By Your Name, the story of a 17-year-old rich white kid (Timothee Chalamet) and his Italian summer tryst with a hunky grad student (Armie Hammer), is in all of that anticipation and lazy anxiety, of never being quite sure what's right for you because you're not yet quite sure what "you" means. Perhaps Guadagnino never "takes that dare" because the film is less about the consummation of the two characters' desires, and more about the dissolution of that consummation, the need to let it go for all its fantasy and excitement and confusion, and then to live with the quiet, needling regret that more could have been done, that somehow the desire, the sumptuousness of the flesh, should have been better grasped. It's in Michael Stuhlbarg's final, bittersweet monologue, as well as in Chalamet's credits-long fireplace cry: Call Me By Your Name is an exquisitely shot movie, alive with the privilege and luxury of what it means to spend one's formative sexual years in the Italian countryside, but more importantly, it's a movie that aches far harder for the lives and relationships that could have been. —Dom Sinacola
---
11. RRRYear: 2022
Director: S. S. Rajamouli
Stars: N. T. Rama Rao Jr., Ram Charan, Ajay Devgn, Alia Bhatt, Shriya Saran, Samuthirakani, Ray Stevenson, Alison Doody, Olivia Morris
Rating: NR


A Telugu epic rivalling even the over-the-top antics of writer/director S. S. Rajamouli's previous massive blockbusters (the two Baahubali films), RRR's endearingly repetitive and simple title reflects a three-hour romp through Indian colonial history filled with the primal pleasures of brotherhood and balls. Almost cartoonishly political, its story of star-crossed besties Alluri Sitarama Raju (Ram Charan) and Komaram Bheem (N. T. Rama Rao Jr.) is one focused on shallow contrasts masking bone-deep similarities. Based on two superheroicized revolutionaries—ones that never, but should have, saved a child by simultaneously bungeeing a tethered motorcycle and horse over opposite sides of a bridge—the at-odds heroes represent the rural and urban poles opposing the British colonizers. Caricatures of the urbane heartthrob and the noble backwoods beast, the two embodiments of cultural pride battle CG beasts, ridiculous Brits and each other—though you can't help but hope they end up holding each other tight. (They do squats while riding each other piggyback. C'mon.) Their back-and-forth, glisteningly homoerotic friendship walks a taut narrative tightrope, but with the movie's maximalist filmmaking as its balancing rod. A phenomenally thrumming and amusingly worded soundtrack accompanies some of the year's most bombastic action sequences and charming dance scenes without mussing a single mustache hair. The two beefy and hyper-masculine leads span silent comedy, musical song-and-dance prowess and elegant fight choreography as the kind of do-it-all stars we just don't get in the U.S. anymore. As their morally turbulent path rages against the pure evil of the cruel white oppressors, any doubt that RRR is a modern myth fades deep into the shadows of the jungle. Overflowing with symbols, political shorthand and stereotypes of all kinds, RRR rises, roars and revolts with raw cinematic power—and enough fascinating density to warrant watching and discussing over and over again.—Jacob Oller
---
12. The Other Side of the WindYear: 2018
Director: Orson Welles
Stars: John Huston, Peter Bogdanovich, Robert Random, Susan Strasberg, Oja Kodar
Rating: R


As gaudy and inexplicable as its title, The Other Side of the Wind nonetheless sings with the force of its movement whistling past its constraints. The wind blows: Orson Welles channels it through his studio-inflicted/self-inflicted torpor, in that process finding an organic melody—or rather, jazz. The making-of documentary They'll Love Me When I'm Dead, released by Netflix to go with this film—the streaming giant's finest moment—shows Welles, enormous and half-baked, describing what he calls "divine accidents." These accidents were responsible for some of his oeuvre's best details (wherein God resides), like the breaking of the egg in Touch of Evil; they were something he aimed to chase after (like chasing the wind) with this, his final project, released several decades after its shooting as Netflix opened their coffers to open the coffin in which the raw footage was locked. His former partners on the shoot, Peter Bogdanovich and Frank Marshall, make good on their old oath to their master to complete the film for him, and in finding the spirit of the thing, deliver us a masterpiece we barely deserve. A divine accident. John Huston plays John Huston as Jake Hannaford who is also Orson Welles, trying to finish The Other Side of the Wind much like Welles tried to finish The Other Side of the Wind, over the course of years with no real budget and by the seats-of-everyone's-pants. In contrast, the film's scenario is set up over the course of one evening and night, Hannaford surrounded by "disciples" and peers who are invited to a party to screen some of the footage of what the director hopes will be his greatest masterpiece, in what Welles hoped would be his. The film within the film is a riff on art film, with perhaps the strongest winks at Michelangelo Antonioni and Zabriskie Point. Life imitates art: Hannaford's house is just around the rock corner from the one Zabriskie blew to bits. Aptly, that house is the setting for most of the film about Hannaford, in theory constructed from found footage from the cineaste paparazzi. The density is dizzying, the intellect fierce. In terms of Welles' filmography, it's like the last act of Citizen Kane felt up by Touch of Evil, then stripped and gutted by the meta-punk of F for Fake. No art exists in a vacuum, but The Other Side of the Wind, more than most, bleeds its own context. It is about Orson Welles, showing himself. Killing himself. —Chad Betz
---
13. The Squid and the WhaleYear: 2005
Director: Noah Baumbach
Stars: Jeff Daniels, Laura Linney, Jesse Eisenberg, Owen Kline, Anna Paquin
Rating: R


Borrowing themes from his previous films—children of failed marriages; characters whose bookish smarts seem to work against them; a floating sense of fatalism—The Squid and the Whale creeps ever closer to Noah Baumbach's own tempestuous past. His parents' faltering union isn't just a detail used to add depth to a certain character. It's the whole story—a gorgeous, candid portrait of the messy car crash of divorce, from all angles. "It's hard to even put myself in the mindset of those movies anymore," he told Paste in 2005. "With Squid, these are reinventions of people that are close to me, and this is the movie I identify with the most. It is a natural extension of what I have intended and what I feel. I trusted myself more on this one." —Keenan Mayo
---
14. I'm Thinking of Ending ThingsYear: 2020
Director: Charlie Kaufman
Stars: Jessie Buckley, Jesse Plemons, Toni Collette, David Thewlis
Rating: R


Many viewers will think of ending I'm Thinking of Ending Things not long after it's started. A cross-dissolve cascade of crude shots details the interior of a farmhouse or an apartment, or the interior of an interior. A woman we have not yet seen is practically mid-narration, telling us something for which we have no context. It feels wrong, off-putting. Something is not right. This is not how movies are supposed to work. Finally we see the woman, played brilliantly by Jessie Buckley. She is standing on the street as puffy snowflakes start to fall, like we're within a 3-D snow globe with her. She looks up at a window a couple stories up. We see an old man looking down out of a window. We see Jesse Plemons looking down out of a window. We see Jesse Plemmons in the next shot picking up Jessie Buckley in his worn car. The movie music twinkles and swirls. Jessie Buckley's Lucy or Lucia or Amy is thinking of ending things with Jesse's Jake. Things aren't going to go anywhere good, seems to be the reasoning. Jake drives the car and sometimes talks; his behaviors seem fairly consistent until they're not, until some gesture boils up like a foreign object from another self. Louisa or Lucy is forthcoming, a fountain of personality and knowledge and interests. But sometimes she slows to a trickle, or is quiet, and suddenly she is someone else who is the same person but perhaps with different memories, different interests. Sometimes she is a painter, sometimes a physicist, sometimes neither. Jessie and Jesse are great. Their performances and their characters are hard to describe. The best movie of 2020 is terrible at being a "movie." It does not subscribe to common patterns, rhythms, or tropes. It doesn't even try to be a great movie, really, it simply tries to dissect the life of the mind of the other, and to do that by any cinematic means possible. The self-awareness of the film could have been unbearable, except awareness (and our fragmentary experience of it) is so entirely the point of everything that the film is wrapped up within and that is wrapped up within it. To say the film accepts both the beauty and ugliness of life would be a platitude that the film itself rejects. To say that "love conquers all," even moreso. But these false truths flit in and about the film's peripheral vision: illusions or ghosts, but welcome ones. —Chad Betz
---
15. Phantom ThreadYear: 2017
Director: Paul Thomas Anderson
Stars: Daniel Day-Lewis, Lesley Manville, Vicky Krieps
Rating: R


Phantom Thread is a movie that is so wonderfully made, so meticulous in its construction, so deeply felt in execution, that you can almost overlook how prickly and scabrous it is. This has to be the most luscious-to-watch film, ever, that is in large part about how self-centered and inflexible the world of relationships can be, how we can only give up so much of ourselves and it's up to our partner to figure out how to deal with that, if they want to at all. This is an uncompromising movie about two uncompromising people who try to live with one another without losing too large a part of themselves, and the sometimes extreme lengths they will go to get their way. Daniel Day-Lewis plays Reynolds Woodcock, a world-famous dressmaker who clothes celebrities, royalty and, sometimes to his chagrin, déclassé wealthy vulgarians. Almost everything that doesn't meet his exacting standards is vulgarian, until one day while in the English countryside, Reynolds comes across a waitress named Alma (Vicky Krieps) who both meets Reynolds' physical requirements (specifically so he can make dresses for her) and has a certain pluck that he instantly finds fascinating. Both of the principals of Phantom Thread are absurd and insane in their own ways, and one of the many thrills of the film is watching them bounce off each other, and then collide again. It's the oddest little love story, so odd that I'm not even sure it's about love at all. My colleague Tim Grierson said this first, but it's too good an observation to ignore: This movie is in large part about the absolute unknowability of other people's relationships. From the outside, it makes no sense that Reynolds and Alma would have this sort of connection with each other; it's difficult to tell what either person is getting out of it. But what's unfathomable about it is also what makes it so powerful. —Will Leitch
---
16. RomaYear: 2014
Director: Alfonso Cuarón
Stars: Yalitza Aparicio, Marina de Tavira, Diego Cortina Autrey, Carlos Peralta
Rating: R
The decision to invest in a black-and-white film from beloved auteur Alfonso Cuarón was a statement that Netflix wanted to produce great original cinema. And Cuarón's most intimate film is also his most distancing. The camera sits back, black-and-white, focused not on the bourgeois children that represent the cinematographer-writer-director and his siblings growing up in Mexico City several decades ago, but moreso on the indigenous woman (Yalitza Aparicio) that cares for them and the household. Not even entirely focused on her, perhaps more focused on its classicist compositions of a place that no longer exists in the way Cuarón remembers it. The camera gazes and moves in trans-plane sequencing, giving us foreground, mid-ground and background elements in stark digital clarity. The sound mix is Dolby Atmos and enveloping. But the base aesthetic and narrative is Fellini, or long-lost Mexican neorealism, or Tati's Playtime but with sight gags replaced by social concern and personal reverie. Reserved and immersive, introspective and outward-looking, old and new—some have accused Roma of being too calculated in what it tries to do, the balancing act it tries to pull off. Perhaps they're not wrong, but it is to Cuarón's immense credit as a thoughtful technician and storyteller that he does, in fact, pull it off. The result is a singular film experience, one that recreates something that was lost and then navigates it in such a way as to find the emergent story, then from that to find the emotional impact. So that when we come to that point late in Roma, we don't even realize the slow, organic process by which we've been invested fully into the film; we're not ready to be hit as hard as we are when the wallops come and the waves crash. It's almost unbearable, but we bear it because we care about these people we've become involved with. And such is life. —Chad Betz
---
17. The Power of the DogYear: 2021
Director: Jane Campion
Stars: Benedict Cumberbatch, Kirsten Dunst, Jesse Plemons, Kodi Smit-McPhee, Thomasin McKenzie, Genevieve Lemon, Keith Carradine, Frances Conroy
Rating: R


Based on the 1967 novel of the same name by Thomas Savage, Jane Campion's long-awaited return to the medium of film—following 2009's Bright Star and her subsequent years spent working in television—feels apt for a director who has demonstrated prowess at crafting an atmosphere of acute disquiet. And so it goes for The Power of the Dog, a film with a perpetual twitching vein, carried by the ubiquitous feeling that someone could snap at any moment—until they do. In 1925 Montana, brothers Phil (Benedict Cumberbatch) and George Burbank (Jesse Plemons) are prosperous cattle ranchers but incompatible siblings. Phil is the ultimate image of machismo, brooding around the ranch ever adorned in his cowboy outfit and a thick layer of grime on his face, a rolled cigarette hanging against his lower lip; a character that acts in defiance of Cumberbatch's past work. Phil is so opposed to anything even adjacent to what could be considered "feminine" that things like bathing, playing an instrument that isn't a banjo and just being nice to women are the kinds of activities which might lead Phil to inquire "Fellas, is it gay if…?" on Twitter. From the castration of the bulls on the Burbank ranch, to Phil's status as the black sheep of his respectable family, to the nature of the western landscape tied to Phil's performance of masculinity, the subtext is so visually hamfisted that it remains subtextual only by virtue of it not being directly spoken out loud. But the clumsiness in the film's approach to its subject matter is propped up by the compelling performances across the board—notably from Cumberbatch, whose embodiment of a gruff and grubby rancher is at first sort of laughably unbelievable in relation to the performances that have defined the Englishman's career. But it is, perhaps, because of this very contrast to his past roles that Cumberbatch manages to fit into the character of Phil so acutely, carrying with him an inherent awkwardness and unrest in his own skin despite the terror that he strikes in the heart of someone like Rose. He's matched by the chilling score, composed by the inimitable Johnny Greenwood (The Master, Phantom Thread), and impeccable cinematography from Ari Wegner (Zola, The True History of the Kelly Gang), which form a perfect union of tension, intimacy and isolation in a film where the sound of every slice, snip and click evokes the same distressing sensation regardless of the source. What does it mean to be a man? The Power of the Dog considers the question but never answers it. Instead, it is preoccupied with a timeless phenomenon: The suffering endured for the very sake of manhood itself. —Brianna Zigler
---
18. ProcessionYear: 2021
Director: Robert Greene
Rating: R


In his films, Robert Greene has tried to bring the alienated past into the present. Kate Plays Christine, from 2016, uses Kate Lyn Sheil's preparation to play Christine Chubbuck—the newscaster who died by suicide on air 42 years earlier—in part to navigate an actor's responsibilities when trying to resurrect a real person relegated to folklore. 2018's Bisbee '17 chronicled the reenactment, on the event's 100th anniversary, of the forced removal and abandonment of more than 1,200 striking miners from their homes into the Arizona desert. As Bisbee community members take on the roles of both deputized corporate thugs and workers demanding better lives, in many cases inhabiting the personas of their own ancestors, they come to better understand the sway such history still holds over today. Even in Actress, Greene's 2014 portrait of Brandy Burre returning to acting as she reinvents her personal life, re-evaluating the past is an act of taking control. When Burre slowly goes back on stage, engaging with old friends and with the visceral excitement of being in front of an audience, she begins to steer her life away from a toxic marriage and define herself anew. She realizes she's no longer obligated to hold on to her old self. Procession, Greene's latest film and his first for Netflix, is again about acquitting the present from the past. It begins with a 2018 press conference in Kansas City, Missouri. Lawyer Rebecca Randles stands with three of the survivors stating that they can call out more than 230 known Catholic clergy members in the Kansas City area part of a far-reaching network of sexual abuse. Seeing this, Greene reached out to Randles with the idea to use drama therapy, closely guided by registered drama therapist Monica Phinney, to give a small group of survivors the chance to transform their nightmares into something dramatic, to potentially transform their trauma into something survivable. Procession presents this approach: Six men scripting, storyboarding, location scouting and finally shooting their worst memories, however they want to interpret them, interspersed with the completed results. The young actor who stars in each of the segments, Terrick Trobough, spends much of the film in the company of the six survivors, hearing their stories and quietly, professionally doing his job. He witnesses them weep and punch things and disassociate, not because they're fragile, but because they're broken. Terrick responds that he believes their stories. Later, with Dan (one of the survivors) following an emotional moment, Terrick asks him, "How are you?" Maybe he's just being polite, but Terrick's small gestures of empathy glow brightly. As does Procession, when the beauty of Greene's filmmaking satisfies the intelligence and clarity of his methods. "I hope the strength you showed is rewarded with peace and contentment," another survivor tells himself near the end of the film, reaching decades into the past. A close-up of his face lets the audience know if that hope has been resolved. It's very good kino.—Dom Sinacola
---
19. Ma Rainey's Black BottomYear: 2020
Director: George C. Wolfe
Stars: Viola Davis, Chadwick Boseman, Glynn Turman, Colman Domingo, Michael Potts
Rating: R


Fittingly, Chadwick Boseman's final role is all about the blues. The late actor's appearance in Netflix's Ma Rainey's Black Bottom, the August Wilson adaptation from director George C. Wolfe and writer Ruben Santiago-Hudson, is equal parts actorly showcase, angry eulogy and comprehensive lament—boiled together in the sweaty kitchen of a '20s Chicago recording session. A story of ambition's multiple facets and eventual endpoints, Ma Rainey revolves around those orbiting its title character (Viola Davis). She's a blues legend at the top of her game, finally appreciated (at least in some parts of the country) and ripe for exploitation by white men in suits. As if she'd let them. She's comfortably late to record an album, leaving everyone else to kick up their heels and shoot the shit in true Wilson style—with Santiago-Hudson finding the essence of Wilson's work. Davis' brutal performance, made all the more potent by her avalanche of makeup and glistening sweat, perfectly sets the scene. She, alongside loosened neckties and whirring fans, gives the film its intended temperature and gravity so that Boseman and the rest of her band members can zip around like fireflies ambling in the summer heat. With tragic serendipity, Boseman leaves us a gift: he is on fire. Lean, with the camera placements and props emphasizing his gangly limbs (there's a reason he wields a squashed and squat flugelhorn, a jazz staple that happens to work better visually), Levee is a highly physical role despite the chatty source material: It's all about capturing attention, sometimes literally tap-dancing for it, with any ounce of shame overrun by an anxious energy. High-strung, twitchy and tense during a nearly five-minute monologue, Levee seems to sense the window to his dream is closing: Time is running out. Ma Rainey's Black Bottom is more than Boseman's performance, sure, with Davis and Colman Domingo going on some delicious tears of their own and Wilson's words continuing to sear and soar in equal measure. But Boseman's ownership of the film, an Oscar-worthy snapshot of potential and desire, gives an otherwise lovely and broad tragedy something specific to sing about.—Jacob Oller
---
20. The Hand of GodYear: 2021
Director: Paolo Sorrentino
Stars: Filippo Scotti, Toni Servillo, Teresa Saponangelo, Marlon Joubert, Luisa Ranieri, Renato Carpentieri, Massimiliano Gallo, Betti Pedrazzi, Biagio Manna, Ciro Capano
Rating: R


Paolo Sorrentino bookends his new coming-of-age opus, The Hand of God, with divine representation, and spends every moment in between grousing over life's endless parade of disappointment. Humanity is dreadful. Everything is a failure. Reality is lousy. "What a shitty world this is," one woman opines around 45 minutes into the movie. "You go buy dessert and when you get back, your husband's in jail." The details are irrelevant. It's the sentiment that lands. The dialogue reads like Sorrentino soliloquizing via his characters, airing grievance after grievance about the grounding effect of The Hand of God's story on its plot: Set in 1980s Naples, attending to the rich, boring routine comprising the comings and going of the tight-knit family Schisa—father Saverio (Toni Servillo) and mother Maria (Teresa Saponangelo), and their sons, eldest Marchino (Marlon Joubert) and youngest Fabietto (Filippo Scotti)—Sorrentino constructs the film with fewer surrealist flourishes than in his latter-day works, a la 2018's Loro, 2015's Youth and 2013's The Great Beauty, where a man makes a giraffe disappear into thin air in the middle of a Roman colosseum. Placed next to these pictures, The Hand of God is downright normal. Normalcy may not satisfy Sorrentino's characters, whether principle or supporting, but The Hand of God finds abundance in quotidian Italian conventions: Abundance of meaning, abundance of beauty, abundance of comedy, and so as to avoid burying the lede, The Hand of God is consistently hilarious for the first hour or so (an opening scene of domestic violence notwithstanding). The Hand of God isn't escapism, contradicting Fabietto's late-stage career goals. It is an entertaining hoot and a poignant drama that mellows into an exercise in bereavement in its second half, where Fabietto takes his mind off of a world-shattering tragedy by fanboying out over Capuano and getting into trouble with Armando (Biagio Manna), Sorrentino's secret weapon: A gregarious cigarette smuggler whose wild streak belies abiding loyalty to whomever he calls "friend." It's impossible to keep up. The Hand of God doesn't try to. Instead, guided by Fabietto, the movie takes its time. It watches. It breathes. It captures life with a clarity even Sorrentino's best efforts haven't quite—which makes it his best effort to date.—Andy Crump
---
21. Marriage StoryYear: 2019
Director: Noah Baumbach
Stars: Scarlett Johansson, Adam Driver, Azhy Robertson, Laura Dern, Alan Alda, Ray Liotta, Julie Hagerty, Merritt Wever
Rating: R
The way that Adam Driver ends "Being Alive," which his character in Marriage Story has just sung in full (including dialogue asides from Company's lead's friends), is like watching him drain what's left of his spirit out onto the floor, in front of his small audience (which includes us). The performance starts off kind of goofy, the uninvited theater kid taking the reins to sing one of Broadway's greatest showstoppers, but then, in another aside, he says, "Want something… want something…" He begins to get it. He begins to understand the weight of life, the dissatisfaction of squandered intimacy and what it might mean to finally become an adult: to embrace all those contradictions, all that alienation and loneliness. He takes a deep exhalation after the final notes, after the final belt; he finally realizes he's got to grow up, take down his old life, make something new. It's a lot like living on the Internet these days; the impossibility of crafting an "authentic self," negligible the term may be, is compounded by a cultural landscape that refuses to admit that "authenticity" is as inauthentic a performance as anything else. Working through identities is painful and ugly. Arguably, we're all working through how to be ourselves in relation to those around us. And that's what Bobby, the 35-year-old at the center of Stephen Sondheim's 1970 musical Company, is doing. The scene forces the viewer to make connections about their humanity, the art they're experiencing, and the ever deadening world in which it all exists. Charlie grabs the microphone, drained, realizing that he has to figure out what he has to do next, to re-put his life together again. All of us, we're putting it together too. Or trying, at least. That counts for something. —Kyle Turner
---
22. Lost in Translation Year: 2003
Director: Sofia Coppola
Stars: Bill Murray, Scarlett Johansson, Giovanni Ribisi, Anna Faris, Fumihiro Hayashi
Rating: R


Fueled by Bill Murray's impeccable performance, Sofia Coppola delivered a picture of sublime nuance for her sophomore effort. The physical and emotional unavailability of spouses, words left unspoken, life's missing purpose, an affair devoid of sex—absence is the looming presence here, and Coppola perfectly captured the ineffable human conditions of dislocation and ennui. Lost in Translation is a testament to the power of a raised eyebrow, a gentle touch and a parting whisper. —Tim Regan-Porter
---
23. TangerineYear: 2015
Director: Sean Baker
Stars: Alla Tumanian, Mya Taylor, Karren Karagulian
Rating: R


One of filmmaker Sean Baker's best, Tangerine's fable of Christmastime sex workers navigating love and loss in Hollywood is everything the indie great is known for: intimate, warm, silly, heartfelt and just scuzzy enough. Shot entirely on iPhones, this subversive holiday film celebrates found family in donut shops and laundromats and bar bathrooms. It reminds us that sometimes, the best gift of all is a friend who'll lend you their wig while yours is in the wash. Kitana Kiki Rodriguez and Mya Taylor carry the film in all its emotional and tonal complexity, while Baker's compassionate interest in folks just outside the margins make the filmmaking's guerilla-esque stylings seem more loving than exploitative. Approaching his subjects with empathy, and giving them so much space to suck us into their world, is utterly within the holiday spirit—even if a car wash sexual encounter might not be as wholesome as something from Jimmy Stewart. But for a certain kind of person, and for Tangerine's very certain kind of friendship, "Merry Christmas Eve, bitch" is all that needs to be said. —Jacob Oller
---
24. Carol Year: 2015
Director: Todd Haynes
Stars: Cate Blanchett, Rooney Mara, Sarah Paulson
Rating: R
In Todd Haynes' Carol, Therese's (Rooney Mara) heart is encased and inaccessible—as if only to be glimpsed through the glass of a telephone booth or through the lens of her camera—until one day a woman named Carol Aird (Cate Blanchett), who, from across the room, transforms Therese's way of seeing with a little gesture of her head and a flirtatious, "I like the hat," finally unearths it. Soon, Carol and Therese begin to dissolve into one another, to the music of "You Belong to Me," no less. Bookended by a hand on shoulder, Therese continues to conceive of what her desire means, and the two dizzyingly create their own language of connection, fueled by Haynes' acute eye, Ed Lachman's grainy, Saul Leiter-reminiscent cinematography and the sounds of Carter Burwell's propulsive score. —Kyle Turner
---
25. Private Life Year: 2018
Director: Tamara Jenkins
Stars: Paul Giamatti, Kathryn Hahn, Kayli Carter
Rating: R
A rich film with the confidence to take its time, allowing its characters to unfurl and its themes to grow and develop, Private Life is a quietly remarkable comedy-drama about family, marriage and getting older. To accomplish all that, writer-director Tamara Jenkins uses as her entryway a familiar scenario: a 40-something couple struggling to have a baby. Led by terrific, tricky performances from Paul Giamatti and Kathryn Hahn, Private Life keeps shifting and surprising, never offering anything dramatically monumental but speaking precisely about the bonds between people—how they can be threatened but also renewed. Giamatti and Hahn play Richard and Rachel, who have been married for quite some time, each of them enjoying a satisfying creative life in New York City. But in recent years, they've struggled to conceive, a process that no amount of fertility treatments has been able to remedy. Private Life devotes a significant amount of its early running time to showing how couples such as Richard and Rachel undergo IVF, which has its comic moments but is largely depressingly clinical. (Adding to the despair are the long lines of other expectant couples Richard and Rachel see in the waiting rooms sitting alongside them.) But Jenkins (Slums of Beverly Hills, The Savages) uses the couple's struggles to discuss far more intriguing subject matter. It's not simply the inability to have a child that eats at these two people. Their failure to conceive hints that they're not young anymore and, with that, exacerbates the feelings of regret they have about the career decisions they made. Did they focus on their art at the expense of parenthood? Now that the shine is off their early creative success, is their barrenness another indication of their growing irrelevance? Perhaps most pressingly, are they obsessing about having a child because, deep down, they know their marriage has troubles? The inability to conceive bothers Richard, but for Rachel, it's a deeper wound—one that goes far beyond being deprived of motherhood. Hahn and Jenkins make the woman's pain palpable, layered and also a bit ineffable, illustrating how people reach middle age not entirely sure how they got there or where they're headed next. —Tim Grierson
---
26. Happy as Lazzaro Year: 2018
Director: Alice Rohrwacher
Stars: Adriano Tardiolo, Agnese Graziani, Alba Rohrwacher


It's very difficult to get into too many details about Alice Rohrwacher's Happy as Lazzaro without spoiling it—which seems a ridiculous thing to say about a film that starts off as a rural Italian take on Dostoevsky's The Idiot, but you've got no idea until you're watching it. Rohrwacher's The Wonders was a more intimate, personal film that had moments of magic realism peeking through, just barely. Happy as Lazzaro similarly keeps the magic in check (though a scene with whispers in a field will start to invoke Fellini) until it no longer can—and then the magic explodes, blowing up the narrative and sending what's left in an insanely bold direction. We can only be applaud its daring. If Dostoevsky was re-framing the Christ narrative, Happy as Lazzaro re-frames the very idea of a Christ narrative until it is something else entirely. Here, Christ is a mythic wolf and our kind idiot Lazzaro (Adriano Tardiolo) is a touched Lazarus; the difference between them is a matter of substance, time and place. Lazzaro's goodness, like all earthly goodness, is simultaneously transcendent and doomed, but the wolf continues on beyond any mortal coil, against the flow of humanity. Lazzaro tries to follow, perhaps foolishly, perhaps blindly…but happily, nonetheless. —Chad Betz
---
27. Hunt for the WilderpeopleYear: 2016
Director: Taika Waititi
Stars: Sam Neill, Julian Dennison, Rima Te Wiata, Rachel House, Oscar Kightley, Tioreore Ngatai-Melbourne, Rhys Darby
Rating: NR
Bella's (Rima Te Wiata) first encounter with Ricky (Julian Dennison), the new foster child she's agreed to take on, doesn't inspire confidence, especially with her clumsy jokes at the expense of his weight. In turn, with child-services representative Paula (Rachel House) painting Ricky as an unruly wild child, one dreads the prospect of seeing the kid walk all over this possibly in-over-her-head mother. But Bella wears him down with kindness. And Ricky ends up less of a tough cookie than he—with his fondness for gangsta rap and all that implies—initially tried to project. An adaptation of Barry Crump's novel Wild Pork and Watercress, Taika Waititi's Hunt for the Wilderpeople thrives on upending preconceived notions. The director shows sympathy for Ricky's innocence, which is reflected in the film's grand-adventure style. Cinematographer Lachlan Milne's sweeping, colorful panoramas and a chapter-based narrative structure gives Hunt for the Wilderpeople the feel of a storybook fable, but thanks to the warm-hearted dynamic between Ricky and Hec (Sam Neill), even the film's most whimsical moments carry a sense of real underlying pain: Both of these characters are outsiders ultimately looking for a home to call their own. —Kenji Fujishima
---
28. The Meyerowitz Stories (New and Selected) Year: 2017
Director: Noah Baumbach
Stars: Adam Sandler, Ben Stiller, Dustin Hoffman, Elizabeth Marvel, Grace Van Patten, Emma Thompson, Candice Bergen
Rating: TV-MA
In maybe his most well-tuned chamber drama (let's use this phrase loosely) since Frances Ha, Noah Baumbach takes time to observe the ways in which his characters run, their ambulatory gifts (or lack thereof) representing both their struggles to express their innermost selves and the ways in which they can't escape the parents who must pass themselves—their failures, their quirks, their anger—to their offspring. One gets the sense that Baumbach wants to literalize the act of "running from" one's deepest problems, but such tracking shots are largely played for laughs: Family patriarch Harold Meyerowitz (Dustin Hoffman), a sculptor seeking acknowledgement in his old age, shuffles dopily down New York's streets; Matt Meyerowitz (Ben Stiller) possesses the grace of a well-used corporate gym membership; Danny Meyerowitz (Adam Sandler, deserving of an Oscar) hobbles around denying that he's got a major medical problem; and Jean Meyerowitz (Elizabeth Marvel) just seems like she shouldn't be running, Matt and Danny at one point consorting about how they've never actually seen her run before. In these moments, Baumbach allows the cerebral to awkwardly take on corporeal life, wondering aloud how the many themes and ideas we conceptualize (and thus internalize) break free in some sort of physical melee. It's his tennis scene in The Squid and the Whale made feature length—and it may be the most viscerally moving film he's ever made. —Dom Sinacola
---
29. MindhornYear: 2016
Director: Sean Foley
Stars: Julian Barratt, Essie Davis, Richard McCabe, Alex Wyndham, Steve Coogan
Rating: NR
Julian Barratt gives a charismatic lead performance, using those chiseled cheekbones and glorious mustache in concert with uncommonly sad eyes to make his washed-up actor Richard Thorncroft both recognizable and worthy of empathy, despite his arrogance and stupidity. The rest of the cast is also strong, though largely overshadowed by Barratt's magnetism. If Steve Coogan, who also produced, wants to continue spending large chunks of his time in very small, brutally funny roles in comedy movies (see: The Other Guys, In the Loop, and technically Hot Fuzz), that's fine by me. Kenneth Branagh, shockingly, cameos as himself in one early scene where he auditions Richard for a Hamlet adaption—it's nice to see he has a sense of humor about still being the go-to Shakespeare guy. It's clear, in any case, that Mindhorn is a labor of love for the cast and crew.—Deborah Krieger
---
30. Atlantics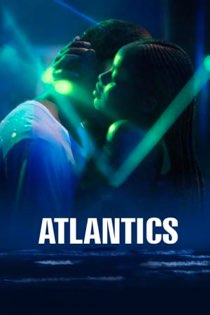 Year: 2019
Director: Mati Diop
Stars: Mame Bineta Sane, Amadou Mbow, Nicole Sougou, Aminate Kane
Rating: NR
Atlantics is quite the announcement for writer-drector Mati Diop. She takes the magic realism of a peer like Alice Rohrwacher and carries it to the world's margins, examining class struggle in a Senegalese city by the Atlantic. Through the gritty, blustery opening images shot as artful document of the Dakar shore (outstanding work by cinematographer Claire Mathon) and the hypnotic electronic score by Fatima Al Qadiri, Diop is able to evoke an incomparable mood and sense of place. That it might look and sound so alien to an American watching this film on Netflix is perhaps a sharp enough indictment of the ways in which we intellectually seclude ourselves from realities beyond our own. Atlantics is about that and it's about the breaking of that. It's about the mystery of identity and how one can find identity by taking on the identity of something other, or can find it when looking in a mirror—not for the physical self but for the spirit. Congruously, it's also about losing the identities that are culturally prescribed, that we may have been born with, nurtured and/or limited by. Love, the film posits, is a catalyst; love helps reform identities in transgressive and transcendent ways. And the film is at its best when it avoids being programmatic, lets its visuals pulse before you. It is yet another sad ghost story amongst many, but where it differs is finely drawing the distinction that sometimes the things that haunt the living most are not the things that were but the things that should have been. The film's protagonist embraces that haunting as a form of hope; she loses something important and fills the hole by expanding her own self with the self that was touched by others. Though Atlantics feels elliptical in many ways, Diop has the bravery to end her film with a pretty resounding period. It's a statement, both for itself and for its creator, and it's a convincing one. —Chad Betz
---
31. LagaanYear: 2001
Director: Ashutosh Gowariker
Stars: Aamir Khan, Gracy Singh, Rachel Shelley, Paul Blackthorne, Kulbhushan Kharbanda
Rating: PG
For newcomers, Lagaan may be one of the most easy entryways into Bollywood. (The film famously received India's third-ever Academy Award nomination in 2001.) Rooted in a rich entanglement of high-stakes sports gaming and forbidden romance, Lagaan is an epic drama based in colonial India, the story of a group of Indian villagers who challenge their British colonizers to a game of cricket in exchange for the removal of their increasingly burdensome taxes. We get recruiting and training montages, conflict amongst teammates, an intercultural flirtation and a bangin' soundtrack from the legend A.R. Rahman. Lagaan has been rightfully hailed as one of India's most entertaining and thoughtful productions, and it seems to only get better with age. —Radhika Menon
---
32. High Flying BirdYear: 2019
Director: Steven Soderbergh
Stars: André Holland, Zazie Beetz, Melvin Gregg, Sonja Sohn
Rating: NR
Members of the "keep your politics outta my sportsball" crowd will probably hate High Flying Bird, Steven Soderbergh's basketball drama, his latest experimentation with iPhone and his first collaboration with imminent playwright Tarell Alvin McCraney (of Moonlight fame and success). The film forces audiences to confront the implicit and innate racial biases woven throughout American sports culture, settling specifically in the NBA's court. Granted, the apolitical type probably wouldn't give High Flying Bird a second thought browsing their Netflix queues anyway, and that's just fine. Soderbergh's filmmaking and McCraney's writing gel together with up tempo pacing and nearly lyrical dialogue exchanged between its tight cast of characters, chiefly Ray Burke (André Holland), a sports agent doing his best to serve his client, star prospect Erick Scott (Melvin Gregg), while navigating a fictionalized lockout. The lockout's not that fictionalized (recall events that impacted the NBA through 2011, for instance), it's just that Soderbergh and McCraney aren't referencing anyone or anything in particular here, beyond systemic biases, both casual and fully intentional, woven into basketball's DNA. The film makes a surgically precise study of how governance over the game, wrested from the hands of its players and bequeathed to their owners, leads to grim power dynamics recalling the days of slave trades and auction blocks. In regards to material, it's merciless. In regards to craftsmanship, it's unforgiving. But curious viewers will be rewarded with one of the year's most economical bits of closed-circuit storytelling, anchored by Holland's towering lead performance—so long as they can keep up. —Andy Crump
---
33. RayYear: 2004
Director: Taylor Hackford
Stars: Jamie Foxx, Kerry Washington, Regina King, Clifton Powell, Harry Lennix, Bokeem Woodbine
Rating: PG-13


When making a list of biopics, Ray is sure to be near the top. Jamie Foxx portrays the legendary Ray Charles from his early days as a backing pianist on the "chiltin' circuit" of African-American friendly venues, to his commercial peak in the late 1950s and early '60s, including the recording of his most notable singles like "I've Got a Woman" and "Georgia on My Mind." But what makes Ray a fantastic adaptation of Charles' life isn't just its focus on his musical career, but its brutally honest treatment of the late musician's heroin addiction, legal troubles and tumultuous relationship with his wife Della Bea Robinson (Kerry Washington). Foxx shines in his most critically lauded role, mastering his imitation of the blind Charles like no one else could.
---
34. Pieces of a WomanYear: 2018
Director: Kornél Mundruczó
Stars: Vanessa Kirby, Shia LaBeouf, Ellen Burstyn
Rating: R
Netflix's Pieces of a Woman is about Martha (Vanessa Kirby) and Sean (Shia LaBeouf), a couple who suffer a neonatal death. Director Kornél Mundruczó's movie is a tough watch and an uneven drama, but its exceptional elements keep you glued to the screen—especially a gripping, one-take scene of home birth that runs nearly half an hour. It's a flashy move, built on the backs of its actors and the planning and choreographing of its directorial and camera team. Kirby is seriously fantastic and the fact that the Logistic never overwhelmed the Artistic when shooting is quite a feat. But while the adrenaline, hope and grief of the scene are impressive enough to overwhelm the rest of the film, the visual fallout from this loss struck me even more deeply. Martha and Sean are shocked into stillness, something that's depressingly relatable and shown throughout Pieces of a Woman with a subtle potency. Cinematographer Benjamin Loeb captures perfect frames of domestic neglect that will be familiar to anyone that was waylaid in the past by unemployment, illness, loss, trauma, or general disillusionment with capitalism, democracy and all the ways in which we live life. Martha's moment of trauma may be the standout scene from Pieces of a Woman, but it's the subtle depiction of slowing rebuilding, after untold time spent stuck, that resonates in the subconscious. —Jacob Oller
---
35. QueenYear: 2013
Director: Vikas Bahl
Stars: Kangana Ranaut, Rajkummar Rao, Lisa Haydon
Genre: Comedy, Drama
Rating: TV-MA
Sometimes, the worst day of your life can turn into the greatest opportunity. Rani (Kangana Ranaut) is blindsided when her fiance ditches her the day before their wedding, citing her conservatism as an incompatibility in their relationship. Shocked, Rani decides to set out on their European honeymoon by herself. While galavanting in Paris and Amsterdam, Rani meets people from all walks of life, and learns who she is and what she wants. Queen is a powerful piece of feminist art that stands for women's independence and self-sufficiency, and proves that a little push into the unknown can wind up being the greatest boon. —Radhika Menon
---
36. Darkest HourYear: 2017
Director: Joe Wright
Stars: Gary Oldman, Kristin Scott, Lily James, Stephen Dillane, Ronald Pickup, Ben Mendelsohn
Rating: PG-13


Darkest Hour is a film of flummoxed old white men hollering at each other, a perfect foil to (and double-bill alongside) Christopher Nolan's Dunkirk, both because the two take place at about the same time during the early years of World War II—as Hitler's world domination began to take shape and an invasion of the UK imminent—and because they are entirely different experiences: Dunkirk is all action, while Joe Wright's film is all words. And with volume, those words gain weight—sound, in all of its ephemera and exigencies, is just as important to Darkest Hour as it is to Nolan's visceral spectacle, except Wright's are the sounds of bureaucracy and urbanity building to a fever pitch, and Nolan's are the sounds of bodies in motion through time. Rarely has the uncomfortable, marrow-deep scritch of pen to paper bore such portent, except for maybe in Wright's other period drama, Atonement. Silence erupts from the din of war—in that ebb and flow of Darkest Hour, Gary Oldman's performance is formidable. Not only is his makeup beyond convincing (and undoubtedly Oscar-worthy), but Oldman understands that the bluster of what's required of him to overcome the silliness of both his casting and facade must be balanced—countered and, all puns intended, fleshed out—in quiet. The film's two most striking moments occur in silence: When Churchill allows his secretary (Lily James, impressively reserved) a moment with him to soundlessly ponder her brother's death at Caille, and when, first addressing the nation on May 19th to tell white lies about the state of the British army and Hitler's advance, Churchill's silence is a palpable thing, felt until he breaks it with the onslaught of war propagandism, which Wright only stylizes via an aerial shot of a French battlefield landscape bombed to smithereens transitioning seamlessly into the landscape of a young corpse's face, Bruno Delbonnel's camera lingering on a vacant, clouded-over eye. Wright often pulls out to these aerial shots, relieving the audience of the claustrophobia of war bunkers and overly-festooned rooms and smoky halls full of flummoxed old white men with a God's Eye perspective. This push-and-pull, between loud and quiet, between intimacy and vastness, deepens what could otherwise end up a mealy-mouthed glimpse at a moment too engorged on its own laudatory memorializing. Which is why Darkest Hour transcends its biopic trappings to work, almost despite itself. —Dom Sinacola
---
37. LovingYear: 2016
Director: Jeff Nichols
Stars: Ruth Negga, Joel Edgerton, Marton Csokas
Rating: PG-13
How well you like Jeff Nichols' Loving will partially depend on what you look for in courtroom dramas. If you prefer judicial sagas made with potboiling slickness and little else, you'll probably like Loving less than Nichols likes filming landmark legal proceedings. His film isn't about the case of Loving v. Virginia as much as its two plaintiffs, Richard Loving (Joel Edgerton) and Mildred Jeter Loving (Ruth Negga), the married couple at the center of the 1967 civil rights victory over the United States' anti-miscegenation laws. As an effect of Nichols' focal point, the movie speaks little to no lawyer jargon and takes place almost entirely outside of the court rather than within. So if you're sick to death of courtroom dramas that insist on pantomime, and if you think those kinds of stories demand more restraint, then you'll probably dig on Loving. It so studiously avoids the clichés of its genre that it feels fresh, original, a completely new idea based on a very old, very formulaic one. It's a disciplined, handsome, unfailingly serious screen reproduction of an important real-life moment in the nation's ongoing fight for civil rights; it's hitting theaters at a time when we're still having cultural arguments about who gets to marry; and it's directed by one of the critical darlings of contemporary cinema. This is the kind of anti-prestige movie critics yearn for, a product stripped away of non-artistic pretensions and ambitions, leaving only the art. —Andy Crump
---
38. Blue JayYear: 2016
Director: Alex Lehmann
Stars: Sarah Paulson, Mark Duplass, Clu Gulager
Rating: NR
Sarah Paulson is one of the most vital actors working today, and at this particular moment she's damn close to ubiquitous; here she shows up as one of two leads in newcomer Alex Lehmann's lovely romantic comedy Blue Jay, a compact and unassuming film about big, life-changing things that's presented in a beautiful monochrome package. Think of it as a palate cleanser for Paulson after a year spent maneuvering productions of grander scope and ambition. But scale and quality exist in two separate zip codes, and what Blue Jay lacks in import it makes up for with effervescence and melancholy. As though to put Paulson's luminous talents to the test, Lehmann has cast her alongside Mark Duplass, a man primarily known for making tons of low-fi mutter-fests and whose range allows him comfortably to play himself. Paulson and Duplass make such a great pair that the film's relative nothingness is pleasurable rather than painful. Blue Jay only clocks in at about an hour and twenty minutes (less, counting the credits scrawl), so it should breeze along by its very nature, but it feels like it only runs about half as long as that. It's well crafted, well mannered and very well acted, though you may decide for yourself if all credit should go to Paulson. She draws out Duplass' best merits as an actor, much as Amanda draws out the best in Jim: The more the film progresses, the brighter and more enthusiastic Duplass becomes, relishing every second he gets to be on screen with her. Their chemistry is palpable. —Andy Crump
---
39. DarlingsYear: 2022
Director: Jasmeet K. Reen
Stars: Alia Bhatt, Vijay Varma, Shefali Shah, Roshan Mathew
Genre: Drama
With this film, Alia Bhatt added her name to the growing list of women producers in Bollywood. In this new role, Bhatt says she hopes to be able bring new stories and voices to the screen, especially on streaming platforms. From the moment she read the script for Darlings, she knew this was a perfect project for Netflix. Bhatt is a part of an ensemble cast who have shone in different projects in the last few years. She plays Badrunissa, a sweet young lower middle class woman, married to Hamza (Vijay Varma), a ticket collector on Mumbai's transit system. Hamza is a decent husband but has a propensity for violence after a drink. Badru's mother Shamsunissa (Shefali Shah) keeps urging her daughter to leave Hamza, and sometimes enlists the help of Zulfi (Roshan Mathew) in trying to talk some sense into her. But things take an unpredictable turn after an accident. Darlings manages to deliver a dark comedy for the most part. It's a treat to watch actors such as Varma (who was an amazing discovery in Gully Boy) and Shah (who does an admirable job as deputy commissioner of police Vartika Chaturvedi in the Delhi Crime series) squabble in their domestic situations. The scenes where Badru and Shamsu go to the police station to report a crime are also a riot because of the delivery by Vijay Maurya (also a writer on this film) as Inspector Tawde. It's clear the cast and crew had fun making the film. However, Darlings does play it a little too safe and too cute for its own good at times.–Aparita Bhandari
---
40. MankYear: 2020
Director: David Fincher
Stars: Gary Oldman, Amanda Seyfried, Lily Collins, Arliss Howard, Tom Pelphrey, Charles Dance
Rating: R


To talk about screenwriter Herman J. Mankiewicz is to talk about Citizen Kane, which is to say it's to talk about power, money, fulfillment, and success. And if you're director David Fincher, to make a movie about Mankiewicz is to make a movie like Citizen Kane. A would-be insider epic held up by reference-heavy repartee and painted with all the aesthetics of the revolutionary movie, really this is a movie for Fincher to flex his film history—an earlier, more serious Hail, Caesar! with Orson Welles in the laurels and Mankiewicz on the cross. Netflix's Mank might not nearly live up to its subject's crowning achievement, but it's still a dense and enjoyable cinematic rant that would make its central lout proud. At first, much of the film seems to rest on Gary Oldman's performance as Mank, the rapscallion whose wit, writing, and refusal to stay sober ingratiated him with and infuriated so many. Possessing the standard writer's one-two combo of alcoholism and self-loathing, Mank heads towards social and physical self-destruction. Thankfully—since Oldman's creaky groan and wobble don't belie much warmth, and his one-liners needed another draft before drawing the kind of (even mean-spirited) adoration the movie tells us they do—the movie quickly becomes the story of the shifting industry and political climate around '30s Hollywood during Mank's time conceptualizing, then writing Citizen Kane. At times self-effacing and others completely self-involved, with an idealistic core and cynical view on Hollywood, Mank is a lot like its sloppy hero—likable enough, but capable of so much more.—Jacob Oller