Is there anyone cooler in movies these days than Paul Rudd? He's the ultimate every guy. Guys want to be him. Girls want to be with him. Everyone agrees: Rudd raises each film he is in, regardless of his role's size, into something worth checking out. With Our Idiot Brother being released this past weekend, Rudd is showing that he is not only a fantastic side character, but that he's transitioning into a leading man. In honor of the greatness that is Rudd, here are his 10 greatest film roles.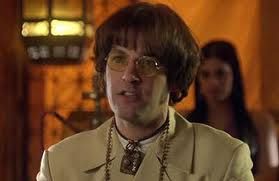 10. John Lennon
Walk Hard: The Dewey Cox Story
Rudd made only a cameo in this parody of musical biopics, but his few scenes are one of the great highlights of this film. Along with Jason Schwartzman, Jack Black and Justin Long playing Ringo, Paul and George, Rudd's on-the-nose role as John Lennon is a trippy insanity that parodies The Beatles and makes for one of the best cameos in recent film.
9. Peter Klaven
I Love You, Man
It's hard to believe that Rudd would play a character that doesn't have any guy friends, but that's the fate of poor Peter Klaven. When he meets Jason Segel's Sydney Fife, he starts a bromance that even gets in the way of his upcoming marriage. But Klaven portrays the awkwardness of finding new friends and attempting to start a new relationship, even if it's with a new guy friend.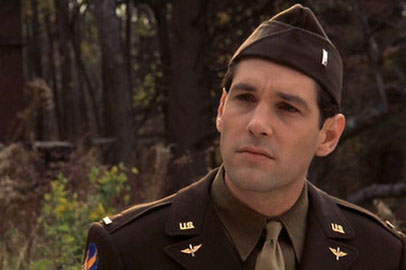 8. Paris/Lt. Wally Worthington/Hunt
Romeo + Juliet/The Cider House Rules/Diggers (aka The Serious Rudd Trio)
While Rudd is most well known for his comedy roles, Rudd has shown his chops at dramatic acting in several great roles. First, he played the unsuspecting soon-to-be husband of Juliet, Paris in Baz Luhrmann's Romeo + Juliet. Then he was Lt. Wally Worthington, the military vet who loses his legs and his love in The Cider House Rules. Most recently, he starred in Diggers, about four friends who try to get out of the clam-digging life that their fathers fell into and with Rudd's character Hunt dealing with the recent death of his father. These three show that Rudd is more than just a funny guy.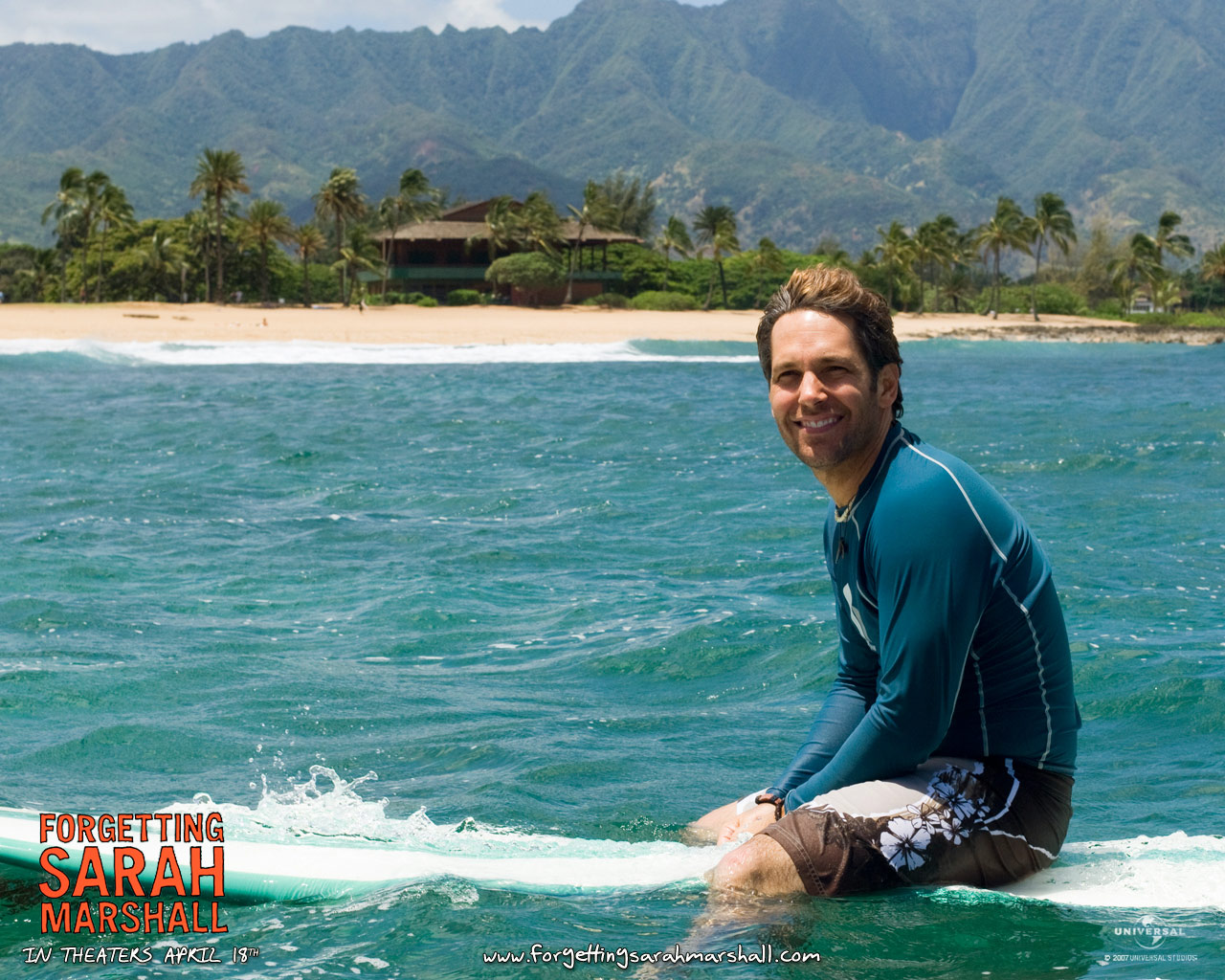 7. Chuck/Kunu
Forgetting Sarah Marshall
In another great cameo, Rudd plays Kunu, a surf instructor to the love-lorn Segel. Kunu, which means Chuck in Hawaiian apparently, dispenses help to Segel and gets him on the road to a much needed recovery from his love/hate relationship with Sarah Marshall.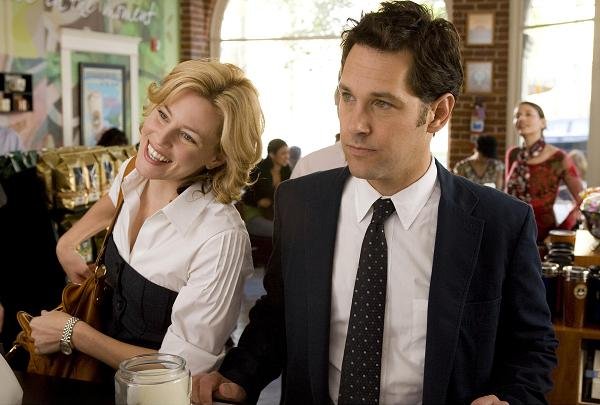 6. Danny
Role Models
In Role Models, Rudd's Danny is a stuck-up energy drink salesman who is forced to either become a big brother or end up in jail. Along with Seann William Scott's Wheeler, the two become mentors to two outcasts and in typical uplifting film fashion, learn more about themselves and the relationships they are in. Plus, Rudd literally gets medieval on some asses while in KISS garb that is worthy of the ticket admission alone.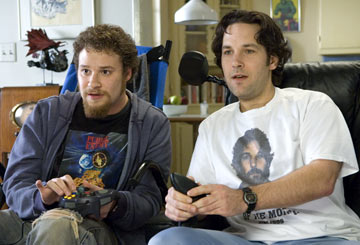 5. David
The 40 Year Old Virgin
As one of three main friends/employees that work with Steve Carell's Andy, Rudd's David character is easily the most fleshed out. David is stuck in love with his ex, then attempts to go celibate like Andy, believing him to be on a whole other wavelength then the rest of them. But David also makes one of the film's most infamous scenes when Rudd and Seth Rogen battle over why they know each other are gay.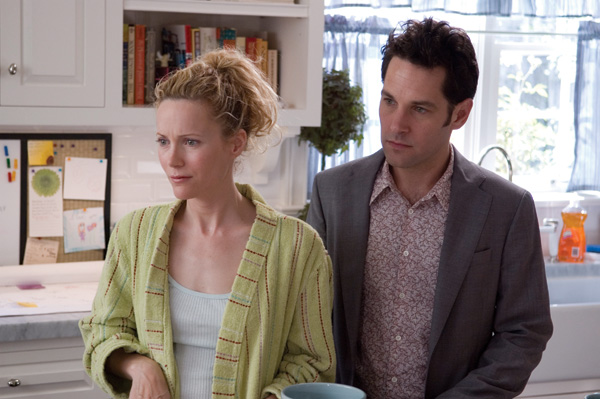 4. Pete
Knocked Up
In Judd Apatow's second film Knocked Up, Rudd is Pete, the music critic who has to sneak out on his wife, played by Apatow's wife Leslie Mann, so he can play fantasy baseball. The simple problems and deceits in their relationship may pale in comparison to the film's main plot about Rogen and Katherine Heigl having a child together, but their disagreements were so intriguing that Apatow's newest film will be a spin-off about Rudd and Mann characters.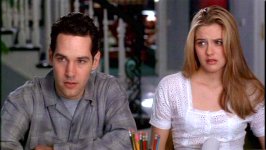 3. Josh
Clueless
Rudd's first major role was as Josh, the stepbrother to Alicia Silverstone's Cher is still one of his most memorable. As the college student interested in environment law, Josh brings meaning into Cher's life of grooming and shopping. Right from the beginning, you can see the start of greatness with Rudd's performances.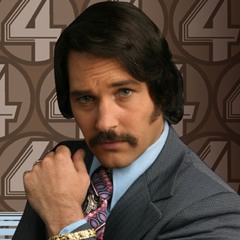 2. Brian Fantana
Anchorman: The Legend of Ron Burgundy
Brian Fantana, Channel 4 News Team correspondent and panda watch hater is quite possibly Rudd's most infamous role. Whether he's bathing in Sex Panther (60% of the time, it works everytime) or anticipating his next purchase at the suit store, Fantana is easily Rudd's most quotable role, and also one of his funniest.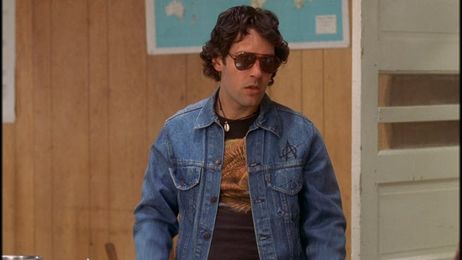 1. Andy
Wet Hot American Summer
What always makes Rudd so great is his ability to stand out, no matter how small or how great the role is. In a film that features future stars like Elizabeth Banks, Amy Poehler and Bradley Cooper, Rudd has the most memorable scenes in Wet Hot American Summer, consistently stealing the scene every time he makes an appearance. In the film, he cheats on his girlfriend, loses some kids at the camp and through incompetence or just straight stupidity, even kills a few children. But regardless, everything that Rudd's Andy does in Wet Hot American Summer is comedy gold, making it his greatest film role so far.