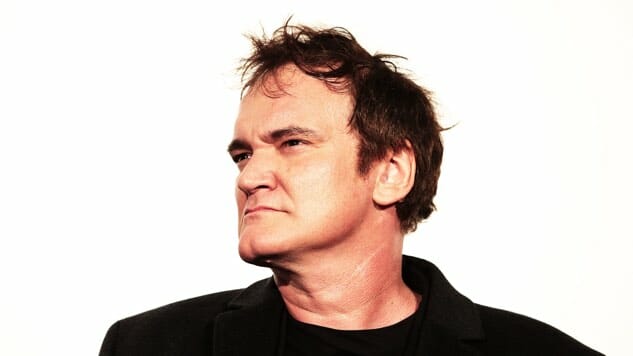 After decades of saying that his tenth film will be his final film, Quentin Tarantino is preparing his cinematic swan song: The Movie Critic. According to The Hollywood Reporter this has a strong possibility to be loosely based on the life of Pauline Kael, The New Yorker's prickly, witty film reviewer and essayist who fundamentally reshaped the nature of writing about movies.
Tarantino has often expressed his admiration for Kael, with her writing serving as a major influence on his book Cinema Speculation. Kael's ability to incisively, determinedly examine a film, ruthlessly cutting down projects she deemed undeserved and passionately defending others–perhaps most notably Bonnie and Clyde–helped construct a new canon that constituted the "New Hollywood." According to these sources the film will likely focus on her short period moving from film critic to Paramount consultant.
The Movie Critic has yet to be officially announced or even connected to a particular studio, yet Tarantino's long-standing appreciation for Kael and interest in the American New Wave suggests that this could be the ideal final project for the beloved director. 
Tarantino's decision to retire from filmmaking after 10 films is unique for Hollywood. He fleshed out his reasoning in a 2022 interview with Chris Wallace on CNN, claiming succinctly, "it's time to wrap up the show…I'm an entertainer, I want to leave you wanting more!" In a 2012 interview with Playboy, he further argued that directors who continue well into old age are often faced with diminishing returns creatively: "Directors don't get better as they get older. Usually, the worst films in their filmography are those last four at the end." 
While this could be Tarantino's final film, he has suggested this could prompt a pivot to making limited series or writing on a more full-time basis.
Regardless of the elusive details, exciting actors will undoubtedly be keen to collaborate with Tarantino for this project. Considering the precedent of Tarantino's casting decisions, let's hope The Movie Critic will be packed with A-listers who inject some much-needed glamor into the film landscape.
---
London-based film writer Anna McKibbin loves digging into classic film stars and movie musicals. Find her on Twitter to see what she is currently obsessed with.