Ridley Scott Wants to Make Another Gladiator Movie
Photos by Kevork Djansezian/Getty, Matt Winkelmeyer/Getty
Movies
News
Ridley Scott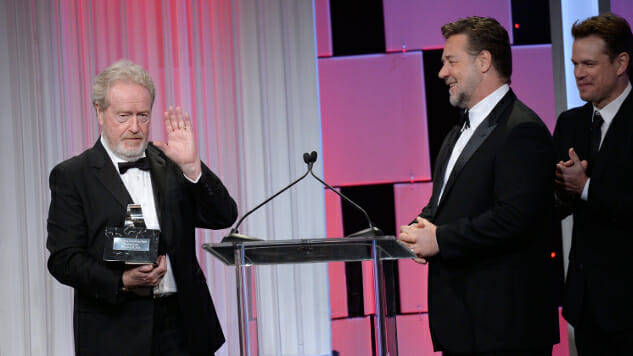 While Sir Ridley Scott is currently doing press for the forthcoming Alien: Covenant film and plotting out future movies in the franchise, the director is also considering a follow-up to 2000's swords-and-sandals epic Gladiator.
In a chat with Entertainment Weekly, Scott wouldn't say how he would bring back main character Maximus Decimus Meridius (Russell Crowe), or if Crowe would even being playing the "Spaniard" in a new Gladiator, but insisted he knows how to resurrect the character.
Crowe has shown interest over the years in doing a follow-up film, which certainly works in Scott's favor, though at this early stage there's no backing studio for the project. So maybe once Scott tires of the Alien franchise, he can once again turn his mind toward Rome.