Take away all of the magazine tabloids, Internet memes and the overall media hoopla that comes with being Ryan Gosling, and you simply have one of the great actors of his generation.
While he has made almost no poor career decisions (he was the bright spot in an otherwise dim Gangster Squad), Gosling is slowly building one of the most unique and celebrated careers in modern cinema. The way he dissolves into his dramatic roles has earned him comparisons to both Robert Duvall and Marlon Brando. He's gone toe-to-toe with Steve Carell for a lesson in improv-comedy and has had both indie and mainstream success. Before catching him in Nicolas Winding Refn's Only God Forgives, check out our list of the best Ryan Gosling roles.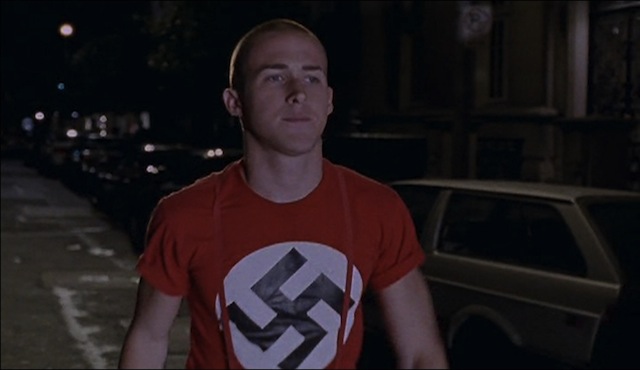 10. The Believer (2001)
Gosling's performance in Henry Bean's indie flick The Believer helped the film win the Grand Jury Prize at the Sundance Film Festival. He plays a young Jewish man who develops a cruel and anti-semitic view on the world he inhabits. It was this impressive starring role for Gosling early on in his career, along with Murder By Numbers, that put him in the sights of critics, casting directors and the public who would soon idolize and adore him.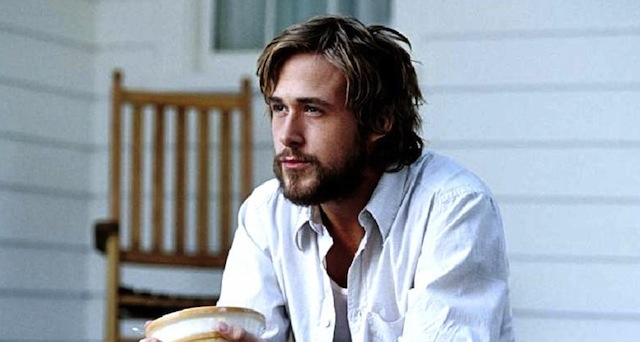 9. The Notebook (2004)
Let's face it. If it weren't for The Notebook, it's possible that Gosling wouldn't have secured any of the roles that followed. It was his breakout role and put him on the map. It's also a quite decent movie—when your girlfriend made you watch this, you know you were thinking, "Damn, Noah is making us all look bad."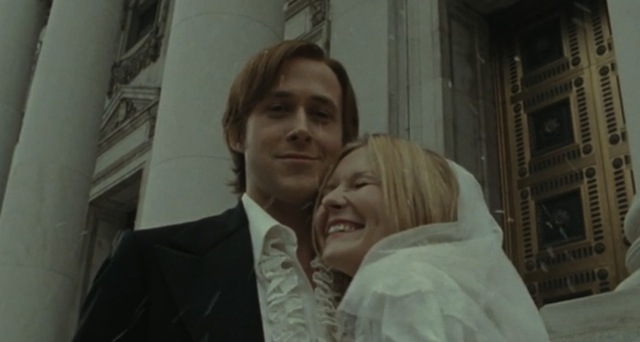 8. All Good Things (2010)
In one of the more underrated films that Gosling has been a part of, All Good Things is a rollercoaster full of mystery and betrayal that focuses on David and Katie Marks. The film was inspired by real crime events that took place in the late '70s and early '80s. Gosling plays a form of both Dr. Jekyll and Mr. Hyde as his father (Frank Langella) forces him into the dirty family business and his personality takes on a completely different tone. The climax is when his relationship with his wife (Kirsten Dunst) fizzles until she mysteriously disappears. Gosling digs deep for this one as a charming hippie in the first act, a menacing villain in the second and a cross-dressing fugitive in the third—all of which he nails with acting precision.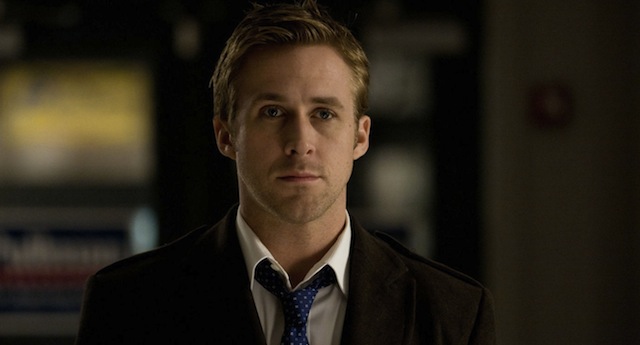 7. The Ides of March (2011)
With a cast like this, it's really a feat when one actor stands out among the others. In this excellent political thriller, Gosling plays Stephen Meyers, a young and aspiring politician who is second in command behind Gov. Mike Morris (George Clooney). There are lies, backstabbing, manipulation and an unexpected pregnancy, which all lead up to a stirring conclusion. In the end, every single character's fate is held in Meyer's hand, just as the audience is in Gosling's.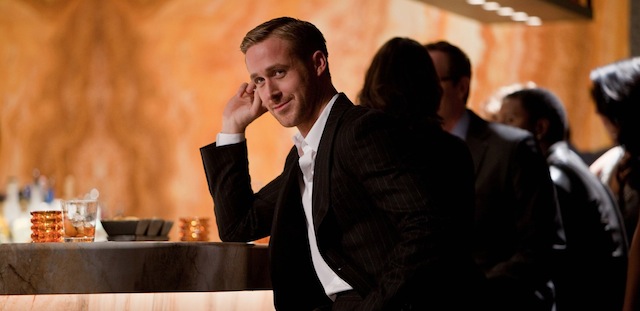 6. Crazy, Stupid Love. (2011)
Yes, Ryan Gosling can be dreamy, gritty and dramatic, but can he be funny? When paired up with some of comedy's best, Gosling surprised us once again by turning playboy Jacob Palmer into one of his most admired roles. Jacob is a smooth-talking, lady-loving bachelor who always looks like he just stepped off the red carpet at a Tom Ford event. When he meets Cal Weaver, (Steve Carell) he offers his advice and guidance into the murky waters of post-divorce dating. Gosling and Carell's chemistry is undeniable, even when (spoiler!) Jacob unexpectedly falls for his daughter. Ryan was later quoted in justifying the romance. "Show me a man who wouldn't give it all up for Emma Stone and I will show you a liar." Preach it, man.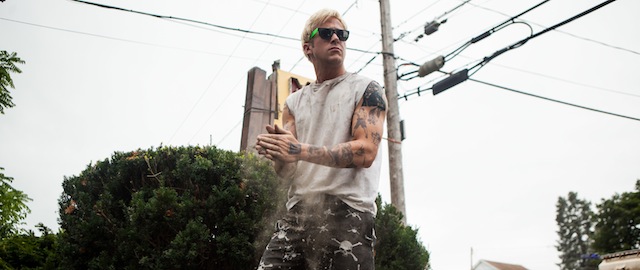 5. The Place Beyond the Pines (2013)
Teaming up with Derek Cianfrance for the second time, Gosling plays Luke Glanton, a motorcycle stunt driver who ditches his circus act to take care of the son he just found out he had. It's a story about legacy and the bond between fathers and sons. The way Cianfrance works completely brings Luke to life in a way that characters aren't ordinarily developed in films today. For example, Gosling told his director that he wanted "the most tattoos in movie history." Cianfrance agreed. After filming for a few hours with a bloody dagger on his cheek, Gosling wanted to do re-shoots without it. Cianfrance then refused to remove it, thus capturing the shame and regret that was brought out by Gosling. That scene where Luke is sitting in the church and begins to cry was totally unscripted and full of raw emotion.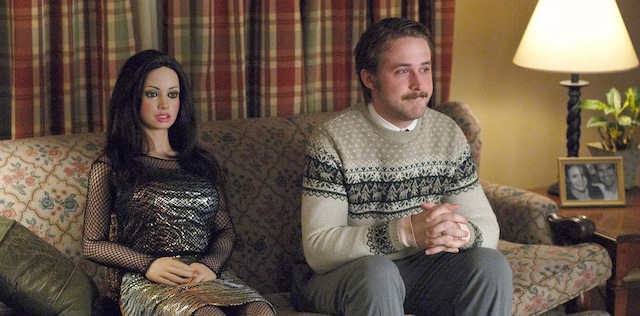 4. Lars and the Real Girl (2007)
In a world where Ryan Gosling's mustachioed face can't help him get a girl, he turns to the next best thing: a modestly dressed mannequin from the Internet. Gosling really steps out of his comfort zone and plays one of the most uncomfortable characters in recent memory. Lars lives in his brother's garage, dresses like a cuddly eight-year-old and is terribly afraid of the opposite sex. A standout performance by Gosling that is not be overlooked.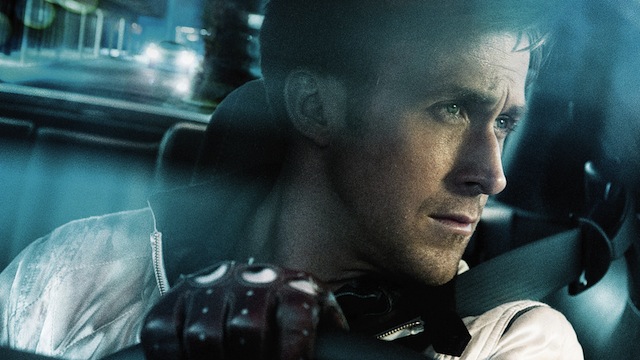 3. Drive (2011)
In his stoic and nearly silent portrayal of a getaway driver, Gosling embodies the coolest and most iconic character to get behind the wheel since Steve McQueen. Director Nicolas Winding Refn is an innovator and a risk taker. In Drive, there are memorable scenes like the opening getaway, the jewelry store robbery gone wrong and the elevator kiss turned skull stomping. But behind all of this beautiful cinematography is Gosling as its anchor. We can't imagine any other actor playing the secretive and violent character that Gosling nails at very turn.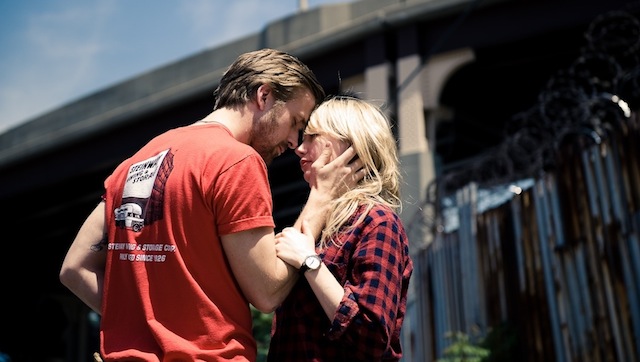 2. Blue Valentine (2010)
In Derek Cianfrance's wildly ambitious indie about love, Gosling plays Dean, an eager and compassionate high-school dropout who falls in love with Cindy (Michelle Williams) at first sight. Skip ahead several years later when Dean and Cindy's marriage is slowly falling apart. Both Gosling and Williams read the script for this one seven years before actually filming it. When they finally did, they both rented a house and lived together for a month while shooting the "past" scenes. And for those who have seen it, the scene when Gosling climbs up the fence on the Brooklyn Bridge was totally improvised. Both Williams and Gosling are arresting and painfully real in a love story that breaks your heart every time you watch it.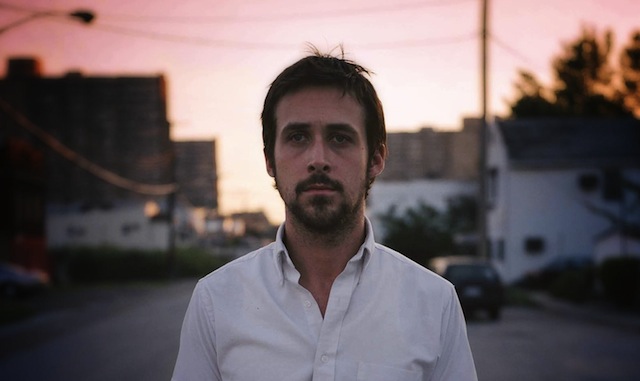 1. Half Nelson (2006)
In his only Academy Award nominated role, Gosling brings drug-addict Dan Dunne to the screen in the best performance of his young career. Originally a short film that debuted at Sundance, Half Nelson is a story about a teacher who makes unlikely friends with one of his middle-school students after she finds out his darkest secret. After starring in bigger-budget films such as The Notebook, Gosling flipped the script and became an indie MVP and flat-out star in this dark and extremely personal take on addiction, friendship and consequences.