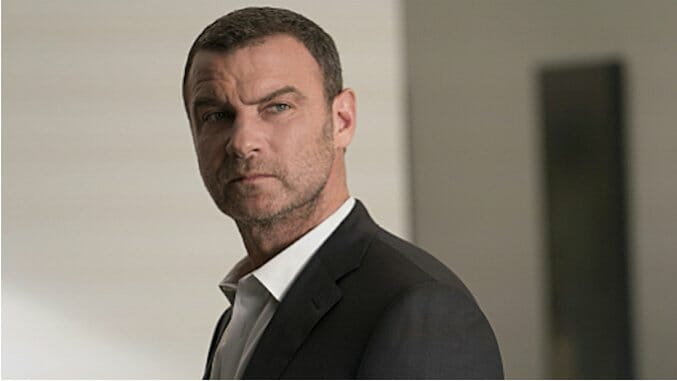 Showtime has just released its list of shows and movies coming to the network in July. The service provides more than 500 movies for users to stream on demand and is no longer exclusive to cable subscribers. The list of movies and TV shows released includes the returns of original TV series like The Circus, a documentary series on the 2016 presidential election. Ray Donovan is also returning, starring Golden Globe and Emmy nominee Liev Schreiber who plays a professional fixer, solving celebrities', athletes' and business moguls' problems.
Showtime's list of programming available for streaming in July also includes movies, both new and old. Travel back in time to the '80s with Bloodsport, a movie about a soldier who travels to Hong Kong to compete in a top-secret martial-arts competition, or to the 2000's with Punch Drunk Love, a Paul Thomas Anderson-directed romantic comedy starring Adam Sandler, plus the first two parts of the Saw horror movie franchise.
Check below for a full list of what you can catch on Showtime in July.
New Showtime Programming
Original TV Series
The Circus (July 10 at 8:00 p.m. EST)
Ray Donovan (Sundays at 9:00 p.m. EST)
Roadies (Sundays at 10:00 p.m. EST)
Movies
The Alamo, 2004 (7/1)
Blood Sand, 2015 (7/1)
Bloodsport, 1988 (7/1)
Blown Away, 1994 (7/1)
Clerks II, 2006 (7/1)
Death Warrant, 1990 (7/1)
The Descent 2, 2010 (7/1)
Good Luck Chuck, 2007 (7/1)
High Tension, 2003 (7/20)
Intruders, 2016 (7/1)
Man of the Year, 2006 (7/16)
No Escape, 2015 (7/10)
Notting Hill, 1999 (7/1)
Punch Drunk Love, 2002 (7/1)
Ray, 2004 (7/1)
Saw, 2004 (7/1)
Saw II, 2005 (7/1)
Seventh Moon, 2009 (7/1)
Sleeping with Other People, 2015 (Available now)
Southpaw, 2015 (7/3)
The Usual Suspects, 1995 (7/1)
War, 2007 (7/1)
Woman in Gold, 2015 (Available now)
The Young Americans, 1993 (Available 7/1)
Documentaries and Comedy Specials
As I Am: The Life and Times of DJ AM, 2015 (7/9)
Sicko, 2007 (7/1)
Streaming Collections
Those Wilson Boys Collection: No Escape, The Royal Tennenbaums, Life Aquatic with Steve Zissou, Roadies (July 9-Aug. 7)
Terror in the Great Outdoors Collection: Backcountry, The Descent 2, Unnatural, Willow Creek (July 19-Aug. 15)
Summer Bromance Collection: Southpaw, The D Train, Good Will Hunting, Miami Vice, Hot Rod, Roadies, Californication, Billions, Clerks II (July 1-Sept. 6)
Summer Romance Collection: Notting Hill, Shopgirl, Chasing Amy, What If, Sleeping with Other People, The Affair, Masters of Sex (July 1-Sept. 6)