V/H/S/85 Trailer Brings Shudder's Horror Anthology Series back to the Scuzzy '80s
Photos via Shudder
Movies
News
Shudder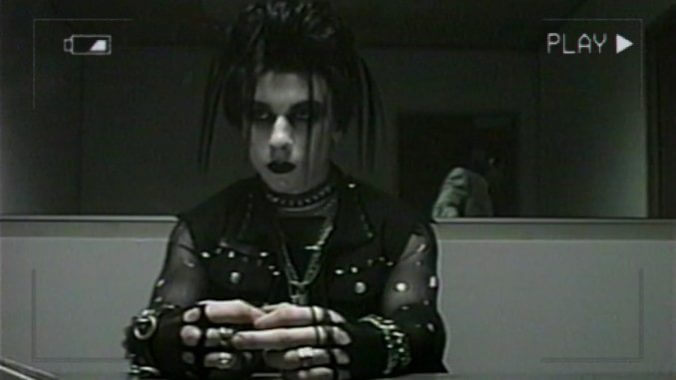 Halloween season is fast approaching, and that means a recent yearly tradition is nearly upon us as well: The release of a new V/H/S entry. After first reviving the series via V/H/S/94, becoming a Shudder original in the process, the horror-centric streaming service has quickly turned the former theatrical horror anthology series into a cornerstone brand for itself … despite the fact that we argued last year's V/H/S/99 was seriously straining the longevity of the format. Still, Shudder has soldiered on ahead with the latest entry, V/H/S/85, effectively rebooting the chronology of the series after the last entry was set at the twilight of the home video tape era. This latest entry is due to arrive on Shudder on Oct. 6, 2023.
As the official synopsis efficiently puts it: "An ominous mixtape blends never before seen snuff footage with nightmarish newscasts and disturbing home video to create a surreal, analog mashup of the forgotten '80s."
The potential saving grace, as is often the case, is a good assembly of filmmaking talent. It looks like we have five entries this time around, including one from series veteran David Bruckner (The Night House), who directed the well-like "Amateur Night" installment of the original V/H/S way back in 2012. Other segment directors for V/H/S/85 include Scott Derrickson (The Black Phone, Sinister, Gigi Saul Guerrero (Bingo Hell), Natasha Kermani (Lucky) and Mike Nelson (Wrong Turn).
Can this quintet justify the horror anthology series continuing to churn out yearly installments? How many individual years can one stick after V/H/S before it becomes completely opaque as a naming convention? We'll likely find out by Halloween, depending on this entry's success. Meanwhile, check out the first teaser below.