This Animator Took It upon Himself to Single-Handedly Fix That Awful Sonic the Hedgehog Trailer
Photos via YouTube, Artur Baranov
Movies
News
Sonic the Hedgehog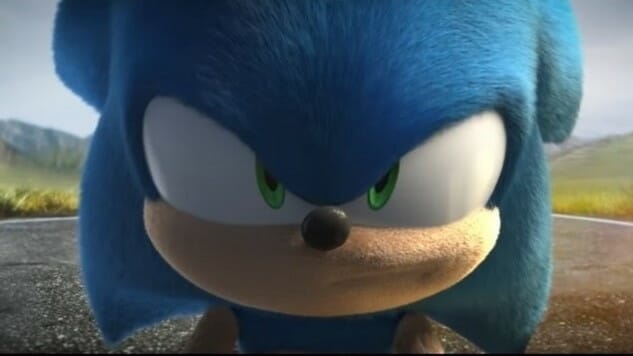 What a saga we've already been through, with the Sonic the Hedgehog feature film adaptation. As you'll no doubt recall, fans recoiled in a mixture of shock, horror and outrage from the first trailer released by Paramount for the film several weeks ago, citing Sonic's bizarre design and pronounced human characteristics, such as … those teeth. Yeesh. If you need a reminder, just gaze on this thing.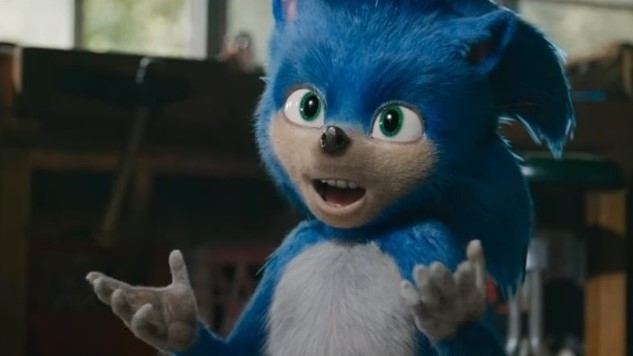 Acknowledging that maybe fans had some valid criticisms in the vein of "this really doesn't look anything like Sonic," Paramount and director Jeff Fowler then immediately promised that the character would undergo some kind of redesign, not 24 hours after putting the trailer out into the world. Truly, it was one of the most botched attempts at drumming up hype for an animated feature in recent memory. The end result is that the film has now been pushed back to Feb. 14, 2020 (what a romantic film!), presumably to give animators time to finish all the myriad changes that need to be made.
After watching the FIXED trailer below, though, you might wonder what would even take that long. YouTuber and animator Artur Baranov released this fixed, "cartoon accurate" Sonic the Hedgehog trailer this week, and you pretty much have to conclude that he somehow did a better job on his own, within the span of a couple weeks, then the people at Paramount did with their entire staff. Sure, Baranov's version is still rough around the edges in terms of animation detail, but at least it looks like freakin' SONIC, right? He even went the extra mile with some more subtle edits to the original trailer, removing some of Jim Carrey's more grating lines as Dr. Robotnik. This fellow is doing the Lord's work on YouTube, so check out the vastly improved trailer below. Let's hope Paramount is paying attention.