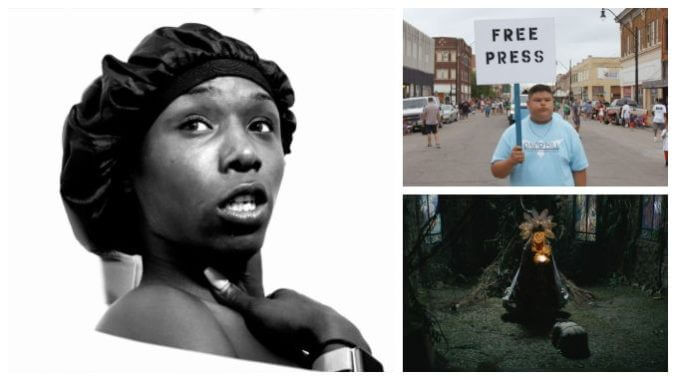 Sundance is going back to the slopes this year. But, thankfully, since it also has the virtual infrastructure in place from a couple of back-to-back online-only years, it'll be in one of its most accessible forms yet: A hybrid model of online and in-person, eventually rolling out its films to everyone in the U.S. with an internet connection. With an ever-expanding slate—Sundance has gone from 72 feature films in 2021, to 82 in 2022, to over a hundred in 2023—the festival is pushing the same kind of indies you'd expect, but with a much greater interest in underrepresented communities (Deaf filmmakers and Indigenous filmmakers first come to mind), boundary-pushing multimedia, and a massive slate of international cinema.
Paste will be covering the festival from afar, pumping out reviews throughout the fest's run from January 19-29, but with the benefit of some sneak peeks (and a few that are just too excitingly stuffed with talent to ignore), we've been able to narrow down a handful of movies that shouldn't be skipped. If these pique your interest and you want to learn more, or if you just want to take in the flood of films that may soon be dominating Film Twitter conversations for the next year and change, you can find the full program here.
Here are Paste's 10 most anticipated films at the 2023 Sundance Film Festival:
---
Bad Press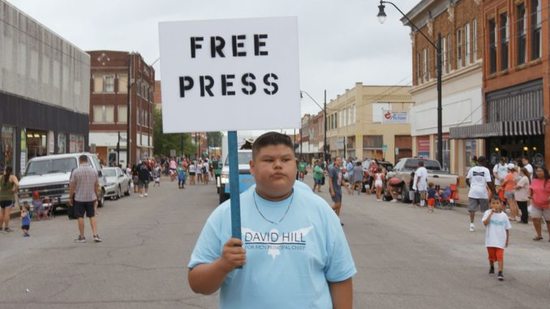 Is there anyone in this country looked down upon and misunderstood more than Indigenous people and journalists? It's not a hypothetical—the answer is yes: Indigenous journalists. Rebecca Landsberry-Baker and Joe Peeler's engrossing documentary Bad Press clearly lays out the plights faced by an Indigenous news team and, in its hyperfocus on Mvskoke Media and the Muscogee Nation, finds hard, broad truths about both the relationship between the people and the reporters that serve them and the ease with which those being reported upon manipulate that relationship. Bad Press is wonderful, tightknit political and journalistic non-fiction, about a place and people close to my heart. It does what small-scale documentaries do best, and have been doing exceptionally since Harlan County, USA: Finding the global in the specific, and finding the personal in the ideological. Where Barbara Kopple found feminism, solidarity, tradition and rampant, violent corporate greed at the heart of her Kentucky miner's strike, Landsberry-Baker and Peeler find vigilance, accountability and the systems in place to discourage both in the heart of a Muscogee newsroom.
---
Fancy Dance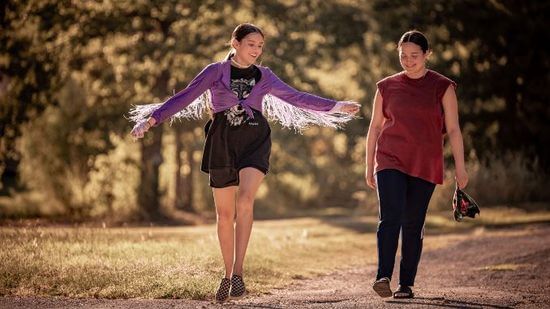 There's a permeating dryness to Fancy Dance. Not of climate, though the Seneca-Cayuga Reservation in northeast Oklahoma is just as dusty as the rest of the area, but of culture. Those that live there face outrageous cruelties at a methodical pace, so generationally familiar as to be preordained. Mundane. When a woman disappears, the only one with any sense of urgency is her sister, Jax (Lily Gladstone). Even Roki (Isabel Deroy-Olson), the niece now under Jax's care, doesn't quite grasp the implications. With quiet charm and an everyday gravity, filmmaker Erica Tremblay tracks the women's journey, navigating their search in a society that would rather they sit down, shut up and accept that this just Happens Sometimes. Fancy Dance's coming-of-age investigation is the cinematic equivalent of a low-speed chase, intimately documented from the shoulder, right alongside the busted-up pickup making the pursuing cops rethink their priorities.
---
In My Mother's Skin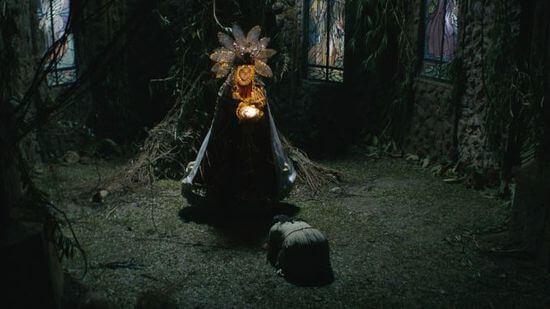 From Filipino filmmaker Kenneth Dagatan comes a fantastical horror with the spirit of Guillermo del Toro and the brutality of Joko Anwar. In My Mother's Skin blends a child's chance encounter with a tricky fairy—elaborate and ornate in her insectile ensemble—with a World War II backdrop to craft a thoroughly haunting midnight tale. Rich with subtext and warring cultural iconography, it's got body horror, religious doubt, and enough delicious flesh to leave gorehounds completely sated.
---
Infinity Pool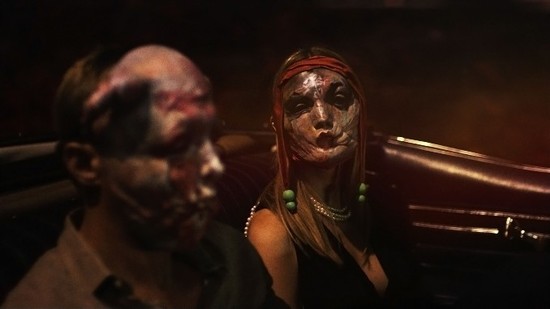 Brandon Cronenberg is following up Possessor with something taking a rotten look at the creative practice and all the fallout it brings. Featuring Alexander Skarsgård and Mia Goth (two of the hottest genre actors around), Infinity Pool looks to bring the scion of body horror back to the forefront in the best way—with tons of icky, uncomfortable struggles of physical and professional identity.
---
Kokomo City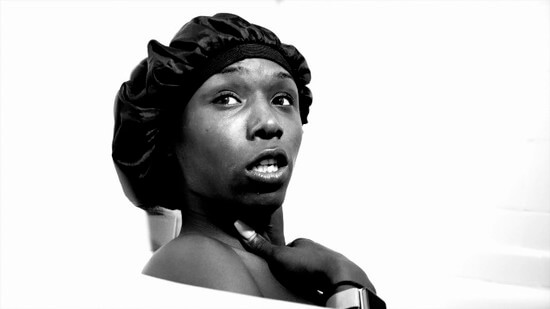 One of the most exciting non-fiction entries to this year's Sundance is a radical, on-the-ground pulpit from which four Black trans sex workers talk their shit. Putting transphobia within and without Black culture on blast, Kokomo City raises a curtain to reveal four stars: Daniella Carter, Dominique Silver, Liyah Mitchell and Koko Da Doll. Actually, make that five stars. Filmmaker D. Smith, a trans musician making her feature debut, keeps the rollicking conversations and righteously indignant monologues barreling along in beautiful black-and-white as we laugh, cry and commiserate with women whose experiences and insights are only outweighed by their personalities.
---
Magazine Dreams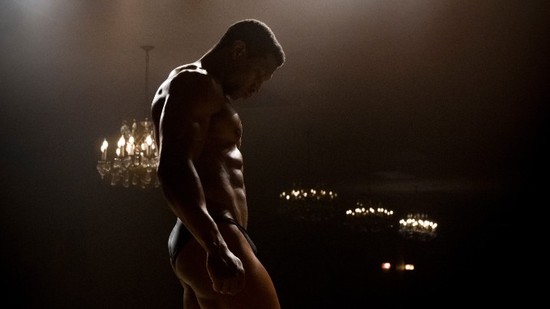 This write-up could just simply say "Jonathan Majors" and it should be enough to sell you. Seriously: Jonathan Majors. Elijah Bynum gives him a role as juicy as his talent deserves: That of a troubled bodybuilding obsessive whose outward physical perfection belies struggling mental health and a body that simply can't sustain these practices. Anyone with a passing familiarity with bodybuilding forums and the online culture they helped create will understand the implications inherent in this subject matter, and Majors seems primed for an off-putting, dramatically charged turn. Let him set down the blockbusters for a second and just act here.
---
Mamacruz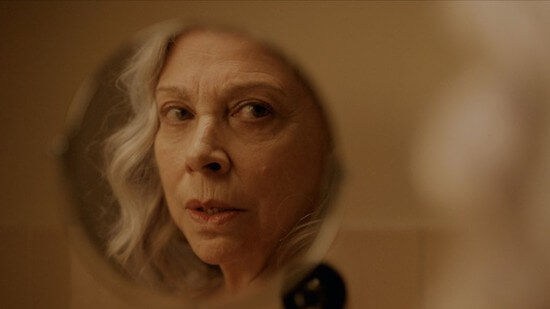 A virtuosic performance from Kiti Mánver is just the beginning of what Mamacruz's glimpse at a woman's third-quarter life crisis has to offer. A grandmother's sexual (re)awakening in a tight Catholic community puts all the symbolic dominoes in play, and filmmaker Patricia Ortega knocks them down with sweet charm, unflinching sensuality, and touching honesty. A vibrant and lovely character study, Mamacruz makes the most of its horny matriarch.
---
Polite Society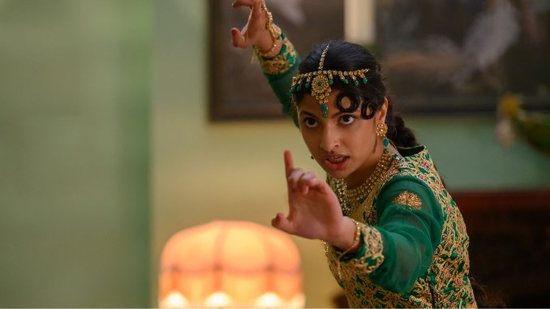 Nida Manzoor (creator of We Are Lady Parts) breaks onto the big screen with a genre-bending bash—one that takes on heists, weddings, martial arts brawls and more. Simultaneously described as "Austenesque" and as deriving some of its exuberant tonal blend from Bollywood, Polite Society sounds unabashedly unhinged. And duh, that rules.
---
Run Rabbit Run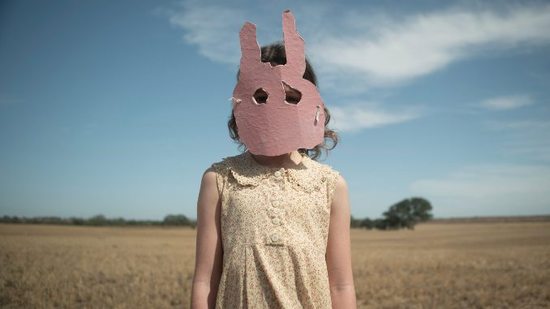 A tight psychological thriller rampant with matrilineal layers, Run Rabbit Run rests on Sarah Snook's shoulders. And those are pretty damn good shoulders to rest something like this on. Snook replaced Elisabeth Moss in the central role, if that tells you anything. And director Daina Reid was nominated for an Emmy for her work on The Handmaid's Tale, if that tells you anything else. The bonafides run as deep as the issues in this film, and damn it, I just love it when the past comes a'knocking in a film.
---
The Tuba Thieves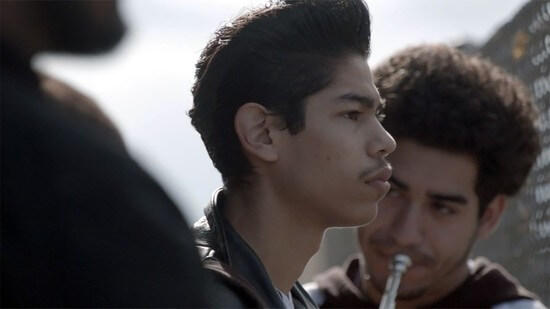 I could sit here and tell you that The Tuba Thieves' tale of absurd crime—a rash of band program thefts throughout L.A.—was a riveting documentary as silly as its subject matter. That would be about as big a misdirection as what Alison O'Daniel's non-fiction film truly offers. A movie that discards narrative in order to follow the liquid, flowing path of sound (and its absence), The Tuba Thieves is formally audacious and as challenging an art piece as anything in the festival. With the wry use of open captions and sound design that'll have you rethinking how you experience movies, it's unlike much you'd find outside of a museum installation—and, for a certain breed of filmgoer, just as charming, stimulating, and inspiring.
---
Jacob Oller is Movies Editor at Paste Magazine. You can follow him on Twitter at @jacoboller.
For all the latest movie news, reviews, lists and features, follow @PasteMovies.