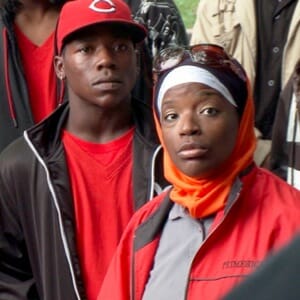 The 2011 Sundance Film Festival turned out to be a lucrative affair, with 38 films sold before or during the festival's run. Whether this year's festival will match last year's haul of eventual commercial and critical successes (including Oscar nominees Winter's Bone, The Kids are Alright, Blue Valentine, Animal Kingdom, Restrepo, and Exit Through the Gift Shop) remains to be seen for sure. This year's fest didn't have the same level of hugely buzzy breakouts, but there were quite a few films we liked and a few more that just plain thrilled us. With a few screener DVDs still left to go, here's the preliminary count of our Top Ten favorites, in both documentary and narrative flavors: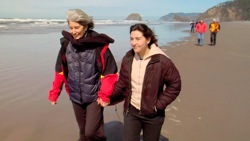 10. How to Die in Oregon
Director: Peter Richardson
However you feel about the underlying issue, it's undeniable that the Grand Jury winner is an excellently shot and constructed film, and a very strong argument for one side of the assisted suicide debate.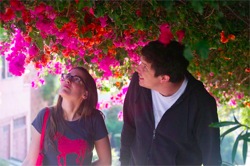 9. Uncle Kent
Director: Joe Swanberg
The newest quirkie mumblecore offering from Joe Swanberg may just be his best. It's at least as profound an exploration of our social-media-influenced age as The Social Network.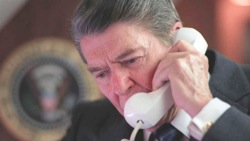 8. Reagan
Director: Eugene Jarecki
Eugene Jarecki's biodoc works better in the front half, wherein we get to know Reagan through his formative influences, than in the second, where too much time is spent on one-sided attacks on his policies. But even a half-success from Jarecki is worth most documentarians' best shots.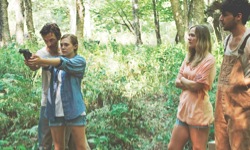 7. Martha Marcy May Marlene
Director: Sean Durkin
Sean Durkin elicited two of the greatest performances of the fest, the breakout role of the year by Elizabeth Olsen and yet another masterful turn by John Hawkes, and elevated a script that showed occasional weakness.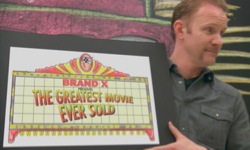 6. The Greatest Movie Ever Sold
Director: Morgan Spurlock
Morgan Spurlock's documentary about film financing through product placement, in which he documents himself financing the film through product placement, was too meta for some, but most, like us, were thrilled, entertained, and educated.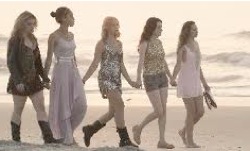 5. to.get.her
Director: Erica Dunton
Erica Dunton's ensemble piece won the Audience Award in the NEXT category and doubtless boosted the careers of several of her young stars into overdrive. See our full review.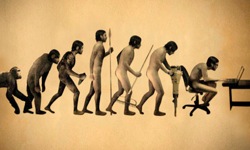 4. Connected
Director: Tiffany Shlain
Tiffany Shlain delivered what was, improbably, both the most thought-provoking and the most personally emotional documentary of the whole festival. It will change your thinking, and what more can a documentary do?
3. Another Earth
Director: Mike Cahill
Mike Cahill's science-fiction-y character study was one of only a handful to win multiple Sundance awards, and the slow burner richly deserved the honor. Brit Marling (star, producer and co-writer) is a force to be reckoned with.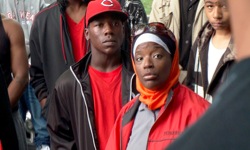 2. The Interrupters
Director: Steve James
The odds-on favorite for Oscar, and we're barely into February. Steve James is (justly) deified for Hoop Dreams, and while his new doc may not quite equal that masterpiece, it's a wonder unto itself, and has the added benefit of drawing focus to a group of truly heroic people fighting gang violence in Chicago.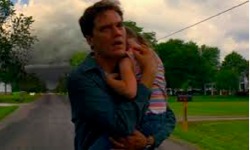 1. Take Shelter
Director: Jeff Nichols
Jeff Nichols' is-it-apocalypse-or-is-it-madness epic grows on you slowly; I didn't love it until I had a full day to think and talk about it. But at that point I was head over heels. I think I'm still digesting it a week later.