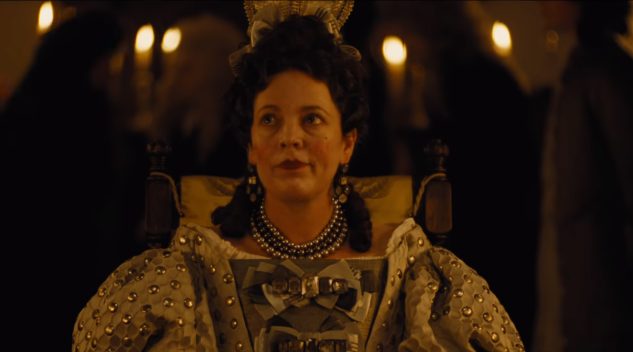 If there's a reigning king of "quirky, vaguely unsettling independent dramedy" in Hollywood right now, that man would be one Yorgos Lanthimos. The director of films such as The Lobster and The Killing of a Sacred Deer, Lanthimos seems to possess an eye for stories that call sanity into question, while still putting a sick smile on our faces. Now he's back, with the first trailer for his upcoming film The Favourite, scheduled for a November, 23, 2018 release.
The Favourite is a biographical dramedy of sorts, set in the court of English monarch Queen Anne in the early 1700s. Starring Olivia Colman as the mercurial (and possibly daft) queen and Rachel Weisz (returning from The Losbter) as her scheming friend Sarah Churchill, Duchess of Marlborough, its plot synopsis is as follows:
The close relationship between Queen Anne (Colman) and Sarah Churchill (Weisz) is threatened by the arrival of Sarah's cousin, Abigail Masham (Emma Stone), resulting in a bitter rivalry to be the Queen's favourite.
Sounds conventional enough until you watch the trailer, which is abuzz with people shouting, laughing, crying and generally emoting like they're on a vaudeville stage. It seems clear that The Favourite will delve heavily into the seedy side of court politics, while examining the decadence and overindulgence of those in power at that point (and really, any point) in history.
Check out the trailer for The Favourite below.