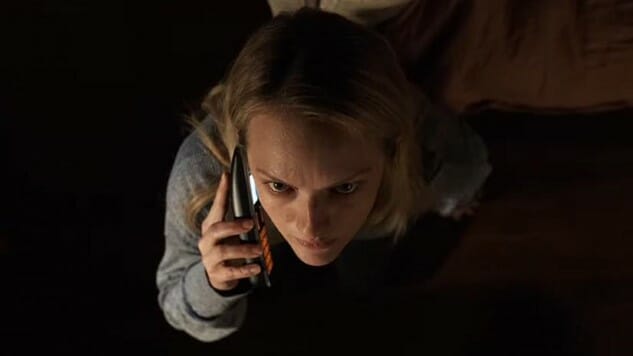 It's funny to think back to a few years ago, when Universal still had sky-high hopes for its "Dark Universe". They looked at the valuable IP present in their lineup of classic monster movies, from Dracula and Frankenstein to The Mummy and The Wolf Man, and thought "Hey, we could have our own Marvel Cinematic Universe here, easy!"
Obviously, things didn't work out that way. Dracula Untold bombed so hard that the studio wiped it from the Dark Universe continuity, changing their minds to say that the true starting point for the series would be the Tom Cruise-starring The Mummy. Then that film suffered a similar fate, being both critically drubbed and failing to justify its near $200 million budget at the box office. The failure of The Mummy effectively killed the "big budget tentpole" dreams that Universal had for the Dark Universe, sending the remaining projects that had already been planned (The Invisible Man, Bride of Frankenstein) into a tailspin in the process. Eventually, Universal emerged with a new plan: team up with Blumhouse to create a lower-budget series of films inspired by their properties, made by well-liked young directors, and hope for the best. And with that said: Ladies and gentlemen, the new version of The Invisible Man has finally arrived.
This version of the 1933 Claude Rains classic is told from the perspective of the Elisabeth Moss character Cecilia, who suspects that her abusive ex-boyfriend is haunting her from a dimension she can't physically perceive. To quote the full description:
Trapped in a violent, controlling relationship with a wealthy and brilliant scientist, Cecilia Kass (Moss) escapes in the dead of night and disappears into hiding, aided by her sister (Harriet Dyer, NBC's The InBetween), their childhood friend (Aldis Hodge, Straight Outta Compton) and his teenage daughter (Storm Reid, HBO's Euphoria). But when Cecilia's abusive ex (Oliver Jackson-Cohen, Netflix's The Haunting of Hill House) commits suicide and leaves her a generous portion of his vast fortune, Cecilia suspects his death was a hoax. As a series of eerie coincidences turns lethal, threatening the lives of those she loves, Cecilia's sanity begins to unravel as she desperately tries to prove that she is being hunted by someone nobody can see.
The result looks … alright? They've clearly gone out of their way to modernize the story in such a way that it has obvious corollaries to the Me Too era, although the nuts and bolts of putting together almost any invisible Man story will always be a minefield of scientific questions that have no good answer. Case in point: Is this guy naked all the time? How does he creep around completely silently? What does he eat? Can he drive a car? We have questions.
Presumably we'll get a few answers on Feb. 28, 2020, when The Invisible Man hits theaters.