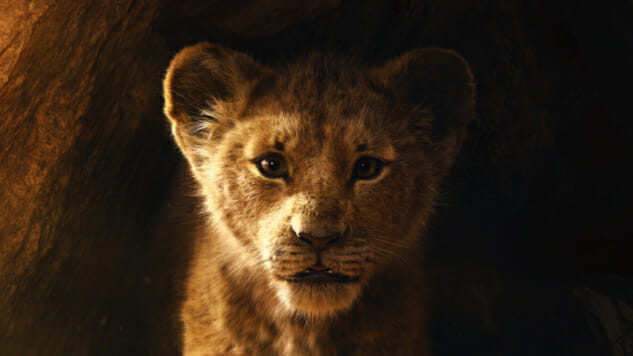 The first footage from Disney's live-action(-ish) The Lion King reimagining has arrived, and with it, we can pretty much go ahead and crown next summer's ruler of the box office right now.
As of this writing, about 16 hours after the teaser's Thanksgiving evening debut, the video has more than 10.23 million views on YouTube alone, and a whopping 21.6 million views on Twitter, where it was first shared.
The teaser itself is simple but effective, as it recreates the 1994 original film's opening sequence practically shot-for-shot. Sweeping images of animals traveling over the African savanna are accompanied by the portentous voice of James Earl Jones' Mufasa, who explains to his son Simba that one day, he must follow in his father's pawprints (as we see him do, quite literally, at the 0:25 mark). The rest is history, as we fade in on Pride Rock and the film's unforgettable Zulu-language theme blares, heralding Simba's coronation.
Judging by this teaser alone, director Jon Favreau (The Jungle Book) is remaining overwhelmingly faithful to the original film—a safe choice, considering The Lion King's unassailable status as a beloved and iconic Disney film, particularly among the '90s kids whose millennial nostalgia would appear to be driving Hollywood right now.
The brief plot synopsis provided in the teaser's YouTube description tells us little, saying only that the "all-new The Lion King journeys to the African savanna where a future king must overcome betrayal and tragedy to assume his rightful place on Pride Rock." Said future king, voiced by Donald Glover, doesn't speak in this first teaser—Jones, reprising his role as Mufasa, is the only member of the film's eye-popping voice cast with any lines—so we have that, and much more, to look forward to in the coming months.
The Lion King opens on July 19, 2019. Watch the teaser below, see the film's poster further down and get wise to everything we know about Disney's new Lion King so far right here.