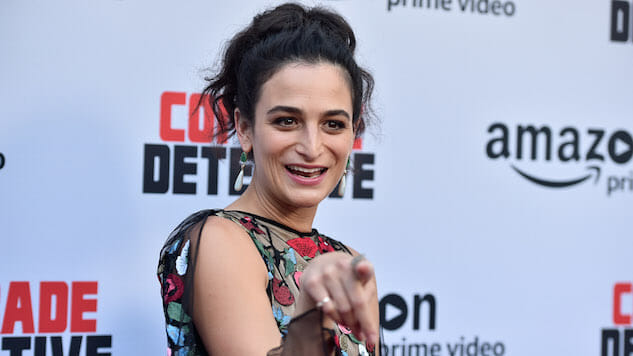 Sony's announcement of a stand-alone Venom project was eyebrow-raising, but the production has some notable star power behind it. Filling in the massive shoes of Topher Grace is Tom Hardy as Eddie Brock, joined by Riz Ahmed and Michelle Williams in unknown roles. And now Jenny Slate has joined the cast as a scientist, per Variety.
The world of comic-book movies is quite new to Slate, but the actress and comedian has shown a bit of range in her more recent projects. After a brief stint on Saturday Night Live (where she infamously dropped the F-bomb in her debut episode), Slate made a splash with a guest role in Parks and Recreation and had a big breakthrough starring in the 2014 film Obvious Child. She has since had several voice acting roles in Zootopia, The Secret Life of Pets and The Lego Batman Movie, as well as a role in the drama Gifted. Embedded below is what we imagine the meeting between Slate and Sony was like.
Venom will be directed by Ruben Fleischer (who is also working on a buddy cop film), for release on Oct. 5, 2018. For those of you without a calendar handy, that's almost exactly a year from today, so Sony better get cracking.