Visit a Colorful and Vibrant Coney Island in the Wonder Wheel Trailer
Image via Amazon Studios
Movies
Video
Wonder Wheel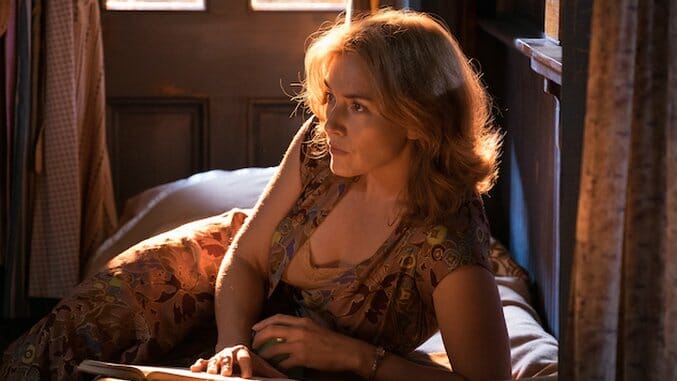 If you can still stomach watching the usually acclaimed films of a man accused of preying on younger women, feel free to check out the trailer for Woody Allen's Wonder Wheel, above. This period piece takes place in 1950s Coney Island and stars Jim Belushi, Juno Temple, Justin Timberlake and Kate Winslet.
The vibrant colors of the cinematography and production design are certainly something to gawk at. The film's synopsis promises "a tale of passion, violence, and betrayal," with Carolina (Temple) arriving at his father's (Belushi) apartment while on the run from gangsters. Winslet portrays a former actress who is wed to Belushi's carousel operator character, while the multi-talented Timberlake portrays a lifeguard who aspires to be a screenwriter.
This film is produced by Amazon Studios, which streamed the writer-director's first television show Crisis in Six Scenes, a project that starred Miley Cyrus. With a Best Picture nomination and other accolades for another film Amazon distributed, Manchester by the Sea, the company once known for sending crap to your doorstep, is getting serious about the movie business. We've already seen the likes of Amazon CEO and skinny Mr. Clean Jeff Bezos rub elbows with the movie folks at events like the Academy Awards and Golden Globes.
Wonder Wheel opens in select theaters on Dec. 1. If you'd rather not see it, we understand.