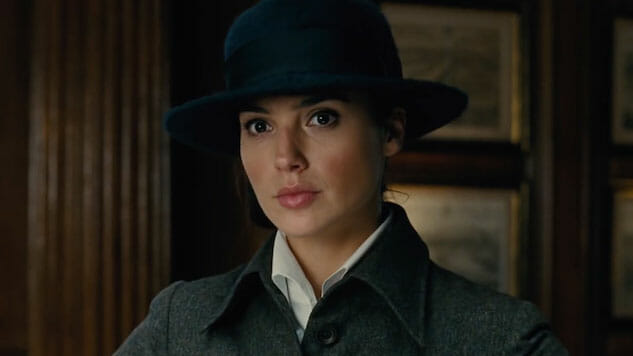 After Wonder Woman lassoed in over $100 million at the domestic box office this weekend, a sequel is more inevitable than ever. Critical success and high-minded ideals only get you so far if you can't make millions and millions of dollars. Thankfully, the film somehow managed to wrangle all three.
It was recently reported that the movie's star, Gal Gadot, and director, Patty Jenkins, were already contractually obligated to do a sequel. Initially, Jenkins was less than thrilled by the prospect of being forced to do a sequel, but then she apparently remembered that it was for Wonder Woman. Combine that with enough money to actually purchase an invisible plane, and Jenkins doesn't have a whole lot to complain about. She told EW:
I'm not a big obligation person when it comes to art. You want to do a movie like this because you believe in it. Then I had this revelation in the middle of the night: this is your dream cast, you've created a character that you love and you can say anything you want in the world right now. Then I realized that Wonder Woman 2 is its own great movie. I made Wonder Woman. Now I want to make Wonder Woman 2. It's a beautiful story to tell, an important time to tell it and with people that I love.
Along with her comments, Jenkins added a few plot ideas she had for the new film. First, she wants the film to be set in America:
The story will take place in the U.S., which I think is right. She's Wonder Woman. She's got to come to America. It's time.
Secondly, she wants the film to be set in modern times. So those of you that were hoping to see Wonder Woman choke Hitler out will be sorely disappointed, but it makes sense to put any subsequent movies in the primary DC Extended Universe timeline. Hopefully this will mirror the trajectory of Marvel's Captain America films whereby the first—which was set in WWII—was largely forgettable while the second one—which was set in modern day—was an incredible improvement and one of the MCU's best.
As something of a side note, Gadot has also mentioned she wants Halle Berry to hop on board as a potential love interest for Wonder Woman in the sequel. Such a move could be seen as dangerous, since the combination may be too much for nerds the country over to handle. It could prove lethal or at least … distracting.