In the past few years, a list of rising California artists could have included Girls, Local Natives, Flying Lotus, Tyler, the Creator, Ty Segall, Best Coast, Warpaint, and Foster the People. Even two of last year's most celebrated artists, Kendrick Lamar and Frank Ocean, both rose out of the state's crowded and competitive music scene, further proof that both success in the state and success nationally can be achieved simultaneously, a distinct difference from most of the country that requires a steady, organic growth in their artists for outsiders to take notice.
This can be both good and bad, as California is also home to much of the commercial pop often tied to the state's huge film and television industries, resulting in lasting artists breaking through as often as one-hit wonders. Informing them all is the state's incomparable landscape of forests, mountains, deserts and beaches, which are reflected in the equally varying sounds that its artists deliver. The result hasn't just been quality songs or popular acts, but whole movements that have shaped modern music: the surf sounds of the '60s, the San Francisco Summer of Love, the beginning of hardcore in Hermosa Beach, the indulgence of the '80s Sunset Strip, West Coast hip hop and gangsta rap, Orange County ska, the Bay Area's freak folk movements and the now-vibrant garage scene. We also are responsible for Nü Metal, and for that we are so, so sorry.
The following 12 acts (listed alphabetically) stand out in California at the start of 2013, each with debut albums just released or expected this year. See all the artists in our 50 States Project so far and email suggestions for your state to [email protected].
1. Bleached
Hometown: Los Angeles
Band Members: Jennifer Clavin and Jessica Clavin
Upcoming Release: Ride Your Heart due on 4/2 on Dead Oceans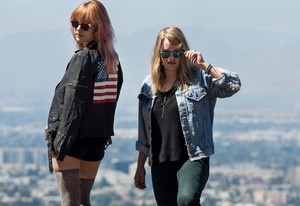 Bleached gained national press with their first single, having paid their dues (and more) with previous band Mika Miko and then with Jennifer Clavin joining Cold Cave. When the sisters reunited for Bleached, they allowed time over several 7" singles to hone their sound, polishing a record-store-diver's dream mix of '70s California sun and classic punk, with just a touch of dark '80s styling. Their LP is due in April on Dead Oceans, with a straight-forward and melodic crunch likely pairing nicely for fans of Best Coast looking for a new audio summer fling.
2. Branches
Hometown: Azuza
Band Members: Tyler Madsen, Natalie Nicoles, Jacob Montague, Tyler Goerzen, Mitchell Dong, and Michael Springs
Current Release: Thou Art The Dream out now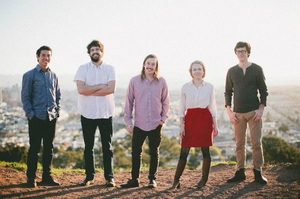 Though the band met at California's Azuza Pacific University, has frequently performed in churches while touring, and offers lyrics that are informed by a Christian upbringing, Branches are not a "Christian band," or at least, they are not in the sense that would exclude people from any background the ability to appreciate their music. With banjo plucks and campfire harmonies, Branches sound at home in the post-Mumfords landscape, with exposure being the biggest obstacle still standing in the way of their success.
3. Cayucas
Hometown: Santa Monica
Band Members: Zach Yudin
Upcoming Release: Debut LP due in 2013 on Secretly Canadian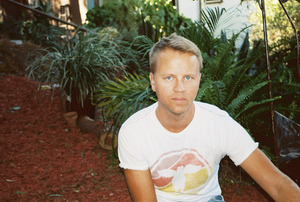 On the Secretly Canadian website, the October announcement of Cayucas' signing features a playlist created by Zach Yudin, introduced simply as a few songs likes, but giving a good impression of the projects. The Beach Boys and Animal Collective feature most prominently, and Cayucas' early samplings support a sunshine-required, beach-view-recommended setting for maximum enjoyment of the clever pop sensibilities. A slight haze of forgotten memories blankets the sound, resulting in uniquely Californian songs.
4. FIDLAR
Hometown: Los Angeles
Band Members: Zac Carper, Elvis Kuehn,  Brandon Schwartzel, and Max Kuehn. 
Upcoming Release: FIDLAR due on 1/22 on Mom + Pop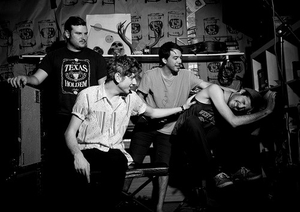 For folks who discover FIDLAR at a show, chances are it is love at first stage dive. FIDLAR's sets are riotous good times; the kind of fun that is enhanced by a very real possibility of injury and later forgotten in a haze of blackouts and puking. And, with a name that stands for "Fuck It Dog Life's A Risk," what would you expect? Their debut LP is getting positive buzz, combining their garage and punk influences with tales of booze, drugs, and small crimes. The songs show their appeal to be more than just image and antics, but their image and antics validate the words, lending credibility to a band whose concept requires it.
5. Haim
Hometown: Los Angeles
Band Members: Danielle Haim, Alana Haim, Este Haim, and Dash Hutton
Upcoming Release: Debut LP due in 2013 on Polydor UK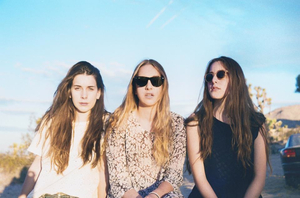 Growing up in same San Fernando Valley as the Clavin Sisters from Bleached, the Haim sisters share a similar influence from Fleetwood Mac (particularly the Stevie Nicks-fronted songs). But where Bleached grew up to embrace punk, Haim uses R&B to inform their melodic rock songs, resulting in a fresh sound that is gaining notice nationally, and even more attention overseas. Having supported huge tours like Mumford & Sons and Florence + The Machine, Haim are the most likely of the rising California bands to make a large leap, with an eagerly awaited debut LP the likely catalyst.
6. Hit-Boy
Hometown: Fontana
Band Members: Chauncey Hollis
Current/Upcoming Release:HITStory mixtape out now, Debut LP due in 2013 on Interscope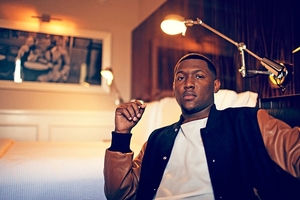 Like the ladies of Bleached, Hit-Boy has already seen a level of success. As a producer, Hit-Boy's credits include some of rap's biggest and best recent hits, including Kendrick Lamar's "Backseat Freestyle," Watch The Throne's "Niggas In Paris," and A$AP Rocky's "Goldie" and "1Train." He even has a production contract with GOOD Music, earning him comparisons to a young Kanye West, particularly now as he launches a rap career. Mixtape HITStory (available for free download) received a mixed reaction when released last year, but he signed to Interscope just a couple weeks ago, with his debut LP due this year. With his production skills and connections to rap's biggest stars, his first album has the potential for widespread success.
7. Jessica Pratt
Hometown: San Francisco
Band Members:
Current Release: Jessica Pratt out now on Birth Records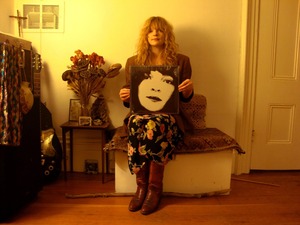 Jessica Pratt has been quietly making personal, introspective songs in the Bay Area for more than five years, but with the support of White Fence's Tim Presley and his new Birth Records, Pratt has collected the best of her songs for an LP. Her songs may have never been meant for wide audiences, tut, those who believe in Pratt tend to go all in, as her confident yet fragile melodies remind of Joanna Newsom's appeal, and as a similarly unmarketable act whose craft soared with just some added resources, Newsom's roadmap is not a far fetched hope for Pratt.
8. The Lovely Bad Things
Hometown: La Mirada
Band Members: Lauren Curtius, Brayden Ward, Timothy Hatch, and Camron Ward
Upcoming Release: The Late Great Whatever due on 2/26 on Volcom/Burger Records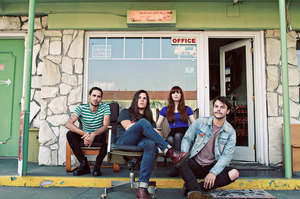 Over the past several years, The Lovely Bad Things have made a very public rise from leadoff band at all ages shows to their upcoming residency at the Echo in February. In between, the band maintained outsider status in the L.A. scene, repping the suburb of La Mirada and hosting frequent shows and fundraisers at their aptly-named basecamp, The Lovely Bad Pad. Last May, an appeal to fan donations turned an unaffordable invitation to play Primavera Sound into a reality. The band's live energy defines them, with a garage influence comparable to Burger Records graduates King Tuff and Ty Segall and a first single that could be the best cover of the Pixies ever if the Pixies had written the song.
9. The Milk Carton Kids
Hometown: Eagle Rock
Band Members:Kenneth Pattengale and Joey Ryan
Upcoming Release: The Ash & Clay due on 3/26 on Anti-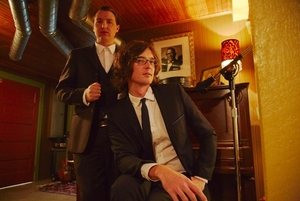 The intellectual folk of The Milk Carton Kids would be at home on dusty roads in the California agricultural valleys, or the small forest towns of the northern state, making their emergence from the Eagle Rock neighborhood in Los Angeles unexpected. It's in the intellectual sophistication of their songs that their home environment can be observed, making The Milk Carton Kids an option for purists unsatisfied with some of the pop tendencies seeping in to the genre. Live, The Milk Carton Kids add an element of comedy that rounds out the experience, earning them a growing reputation that has resulted in signing with Anti- and having songs featured in the recent film, The Promised Land.
10. PAPA?
Hometown: Encino
Band Members: Darren Weiss, Daniel Presant
Current/Upcoming Release: A Good Woman Is Hard To Find EP out now/Debut LP due in 2013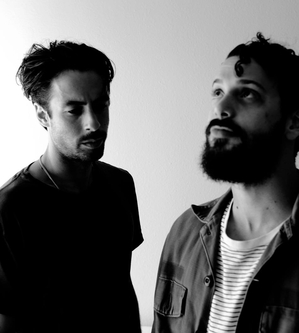 Darren Weiss and his band PAPA were first noticed as openers for Girls, particularly because Weiss was also the drummer for Girls on their final album. With an excellent EP already released, and a debut LP still looking for the right home, PAPA's distinct pop and AM radio sensibilities are Springsteen soundtracking The Big Chill. And recent single "Put Me To Work" takes PAPA to bigger rock and roll heights than anticipated, shaping them into a rising acts with the taste, experience, and attention to detail to create music of a special nature.
11. Superhumanoids
Hometown: Los Angeles
Band Members: Sarah Chernoff, Cameron Parkins, and Max St. John
Upcoming Release: Exhibitionists due in 2013 on Innovative Leisure Records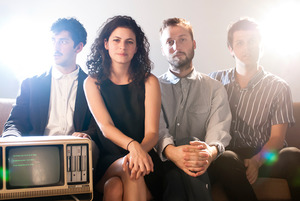 Last February, Superhumanoids released the single "Geri" with the announcement of their debut LP, Exhibitionists. By fall, no album had appeared, and the band released another single, confirming the same debut album. Now, a year later, the LP hasn't been given a release date, but signs are pointing to sooner rather than later, as Superhumanoids will be supporting their friends Local Natives on their U.S. tour, beginning in January and ending at Coachella. Superhumanoids' synth pop runs from moody to jubilant, a long-time local favorite in Los Angeles, with the hope that delays have only been to ensure a proper launch for the band.
12. Weekend
Hometown: Oakland
Band Members: Shaun Durkan, Kevin Johnson, and Abe Pedroza
Upcoming Release: New Album due in 2013 on Slumberland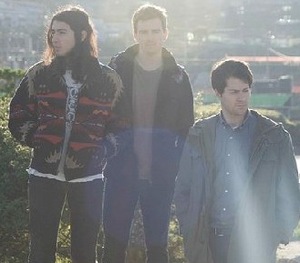 In some sense, Weekend should not be on this list, as their 2010 debut LP, Sports, received both critical acclaim and significant exposure. But, the band is a tough sell, with their brand of dark noise pop a bit noisier than it is poppy, resulting in Weekend remaining under the radar for now. Still, their 2011 Red EP saw the band polishing their sound without muting the aggression, and the sophomore LP, which the band has just finished mastering, will look to continue this progression in 2013.