The ATLiens have returned with their ship first touching down at Coachella. When Andre 3000 and Big Boi of OutKast announced they would be hitting over 40 festivals this year, the airwaves lit up like actually aliens had landed. The tour coincides with the 20th anniversary of this duo that perfected the Southern bump sound. It may be nearly impossible for a hip-hop group to create as much hype as OutKast. They released seven albums (if Speakerboxxx/Love Below count as two), so we decided to make a list of seven hip-hop acts who could get the internet chatting if they made a similar announcement for 2015.
1. A Tribe Called Quest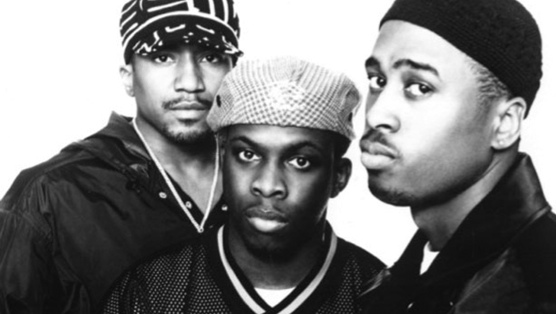 If all were to agree to tour together, ATCQ could provide festival goers with, "something for your earhole, so you can clean them shits out." Part of the Native Tongue Posse, Tribe were pioneers of rhyming skills. Q-Tip, Phife Dawg and Ali gave us a plethora of hits including "Bonita Applebum," "Can I Kick It?" and "Electric Relaxation." The group's playful approach to lyrics had more humor than the surrounding hardcore gangster rap scene. They tackled social issues and layered songs with jazzy samples. The on-again-off-again group has sparingly done shows over the past 10 years, some of which were documented in the film Beats, Rhymes & Life. However, during the 2013 New York City leg of Kanye West's Yeezus tour, Tribe announced that the shows they opened for Kanye would be the last. Still, fans sure would love another "award tour."
2. Fugees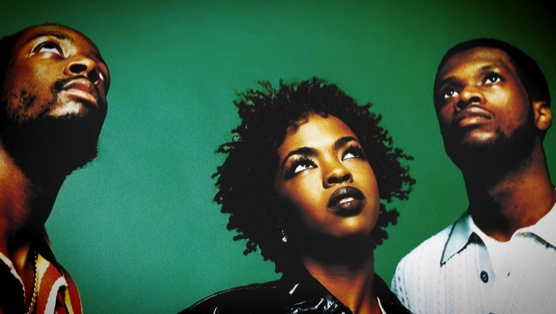 The Fugees break-up is killing everyone little by little, softly. Wyclef Jean, Lauryn Hill and Pras Micel worked together before they disbanded in 1997. Prior to that, they created one of the greatest hip-hop record of all time, The Score, fusing soul, jazz, reggae and hip hop. In 2004 the trio reunited for a concert in Bedford, Brooklyn, for the film Dave Chappelle's Block Party. The Fugees seemed to be looking forward to working together more, before deteriorating once again. All members have attempted to pursue solo careers, yet none were able to attain and sustain a music legacy they have as a group. We can all hope they will hit festivals next year at least "one time" or "two times."
3. DJ Jazzy Jeff & The Fresh Prince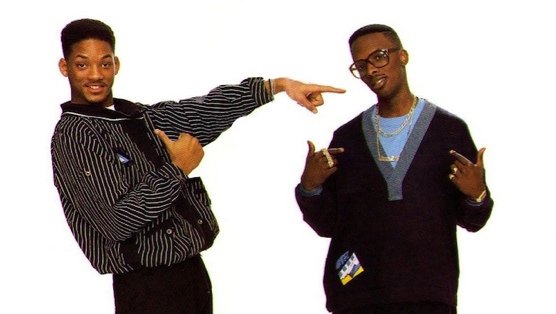 "Summertime" is an anthem for just about any ridiculously gorgeous occasion spent outside during the months of June, July and August. There is an obvious amount of gigantic star power in this group when Will Smith is headlining. Festival attendants would flock to see The Fresh Prince perform his hits and Jazzy Jeff on the ones and twos. Even when Smith worked on solo albums, Jazzy Jeff still lent a helping hand. The duo has claimed to have never actually split, so that could make for a much simpler way for the two to come to an agreement to perform at festivals over the summer. They shut the house down when they reunited for The Graham Norton Show to perform the Fresh Prince of Bel-Air.
4. Eric B. & Rakim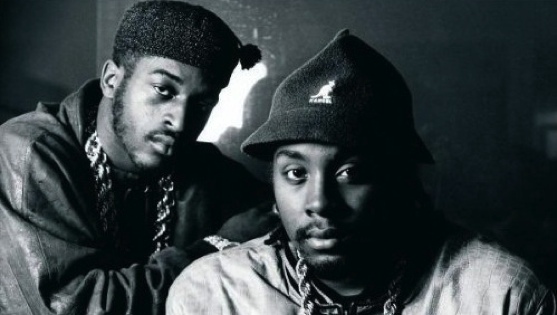 Among the most influential DJ/Mc combinations, these two were masters of their craft. Rakim's methodical rhyming skill along with Eric B's ear for samples turned the duo into trailblazers in the early '90s. In fact, they almost made it into the Rock & Roll Hall of Fame in 2011. In order to get them back on the stage, the two might asked to be "Paid in Full." They were never as big as OutKast, but they could pack out a secondary stage. Without performing together for some time there could be a few kinks in the show, but after a few sound checks they won't "Sweat the Technique."
5. Dr. Dre & Snoop Dogg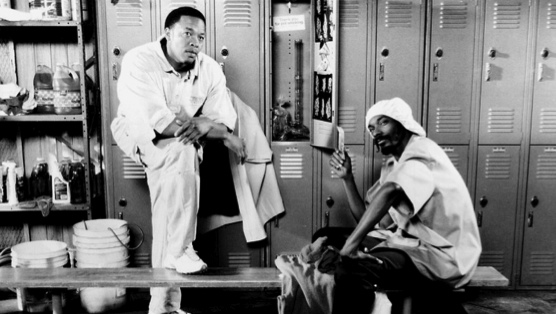 Before Big Boi and Andre shut down Coachella, the Doctor and the Doggfather rocked the mic and stage hard in 2012. Although never officially a group, the two have worked together since the Death Row days and helped forge the sound of West Coast gangster rap. The Up in Smoke tour in 2000 was widely successful and featured several iconic emcees. During their set at Coachella, the two brought out a barrage of guests including the famous Tupac hologram. Between the both of them, they have extensive solo career catalogs and the G-funk duo put on a hell of a show. If they decided to hit up more than one festival, hip-hoppers would be sure to pack the shows.
6. G-Unit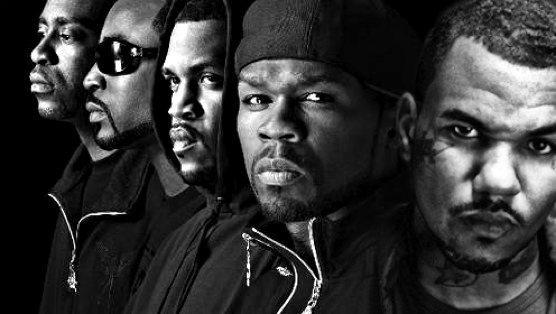 The good Dr. Dre helped jump start many careers, but none more prominent in the early 2000s than 50 Cent. When fame came to Fiddy, he didn't forget where he came from and brought along his crew G-Unit. They found success with the East Coast hip-hop music style, filled with lyrics aimed at the soul of hustler—just as they'd hustled to build their reputation, often selling mixtapes out of the back of their car trunks. The group originally consisted of 50 Cent, Tony Yayo and Lloyd Banks, eventually adding Young Buck and The Game. Each member of the group enjoyed their own solo success, yet while gaining fame tension grew between members. Game would be the first ousted, an event which would spark an East versus West rivalry reminiscent of Tupac and Biggie's feud. Young Buck was next to go, and more recently the two closest to 50, Yayo and Banks, would make statements in the media leading 50 to say G-Unit was "dismantled." Nevertheless, on June 1, 50 Cent headlined the Summer Jam 2014 where he reunited with Banks, Yayo and Buck live for the first time in years. With a new G-Unit album announced for November 2014, a festival tour would be music to hip-hop heads ears.
7. The Diplomats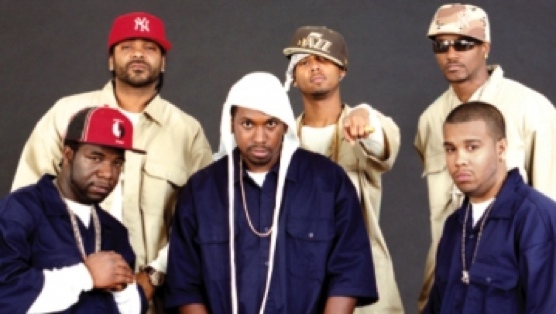 "Oh Boy," Cam'ron's Harlem-based crew also known as Dipset consisted of Juelz Santana, Jim Jones and Freekey Zeeky, a collection of artists to set the trends for the new millennium. The two Diplomatic Immunity albums were major successes with each member adding their own flare and style to songs. In the mid-2000s, disagreements caused the group to split and form small "gangs." Cooler heads prevailed and in 2010 they began to work together once again. Although an album was announced, it never came to fruition, and in March 2013 for the 10-year anniversary of Diplomatic Immunity, a sold-out concert was held in New York. To see these guys hold it down on stage one more time would light up a crowd.