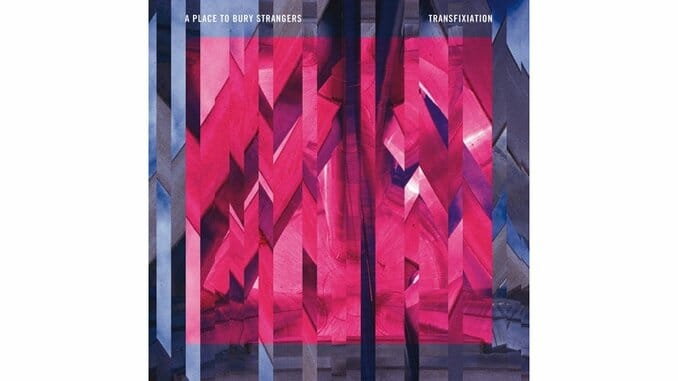 The emotions at play as A Place To Bury Strangers launch into Transfixiation—guilt, anger and regret—stand as a signpost, pointing straight down the road their fourth album takes.
Guitarist/singer Oliver Ackermann is at his most direct on the opening "Supermaster" and either by design or by chance, that first impression of unsettled and unquiet emotions carries through the other 10 songs, culminating in the brutally heavy and distorted "I Will Die."
Ackermann, bassist Dion Lunadon and drummer Robi Gonzalez know their mission, have the skills and have no fear in treading into a maelstrom of noise. Transfixiation is at its best, however, when a little restraint casts its own spooky shadows.
"Straight" digs a darker, deeper groove than either of the album's aggressive bookends and what Ackermann yields in a slacker drawl, "one thing I want, I can never have," hits with as much force as any scream.
"Deeper" is pummeling and sludgy, yet ultimately exhausting as it stretches to six minutes. That's a gamble, though, because depending on the listener's mood, a sense of exhaustion can embellish the album's strengths or magnify its weaknesses. Transfixiation is intense, even in comparison to A Place To Bury Strangers' previous albums. But without spikes and valleys, even noise rock can become white noise.
A Place To Bury Strangers makes its strongest music when the breakneck pace and volume knob can both find a little variety. Those moments find Transfixiation at its most exhilarating: like the haunting "We've Come So Far" and the epic "Fill The Void," when the band sticks its most compelling melodies right on top of the maelstrom.
The dark emotions at the core of Transfixiation can be the stuff of potent songs no matter the noise level of the music. A Place To Bury Strangers does well placing a power drill behind the message, but the band accomplishes even more when wielding some unexpected elements.