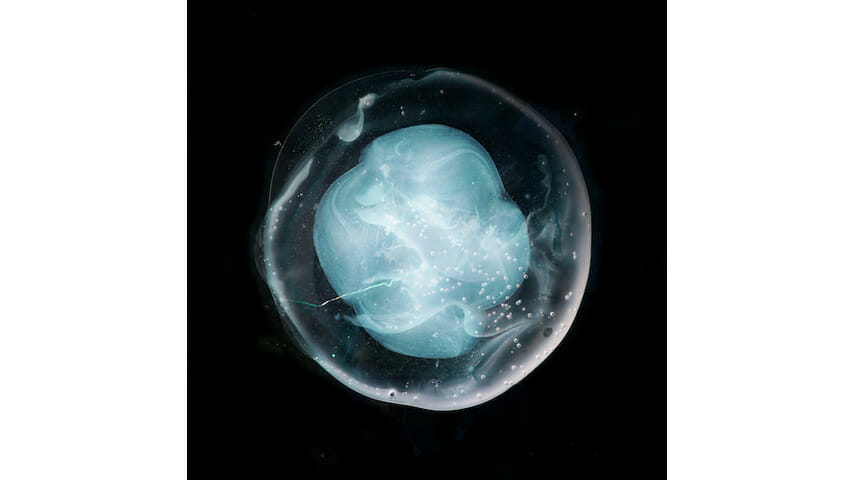 Over the course of 2019, Paste has reviewed about 300 albums. Yet, hundreds—if not thousands—of albums have slipped through the cracks. This December, we're delighted to launch a new series called No Album Left Behind, in which our core team of critics reviews some of their favorite records we may have missed the first time around, looking back at some of the best overlooked releases of 2019.
For decades, Ninja Tune has been putting out some of the most adventurous and groundbreaking music of its time. Though it primarily focuses on electronic music—both through its own imprint and through its sister label Big Dada and a distribution deal with Flying Lotus' Brainfeeder—the label has had its hand in a diverse back catalog, from Kamasi Washington to Floating Points, grime legend Wiley to Bonobo, Young Fathers to Kate Tempest. That family of labels is known to take chances that nearly always pay off in a big way.
But the signing of acclaimed ambient duo A Winged Victory for the Sullen, announced in late September of this year, was a bit of a head-scratcher. Made up of pianist/composer Dustin O'Halloran and Adam Wiltzie of long-running drone act Stars of the Lid, the group's music felt much more at home on their previous imprint, Erased Tapes, where they released two studio albums and a film score alongside labelmates like Ólafur Arnalds, Nils Frahm and Dawn of Midi. Would a move to the more electronic and experimental-focused Ninja Tune signal some sort of a shift in the duo's gorgeous and sweeping ambient music?
If anything, The Undivided Five—the duo's first full release since their soundtrack for 2016 French erotic thriller Iris and their first non-score album since their self-titled debut in 2011 (2014's Atomos scored a piece by modern dance giant Wayne McGregor)—feels bigger and brighter than ever, filled to the brim with beautiful, slow-building piano and perfectly programmed synthesizers. It's easily one of the prettiest albums of the year.
O'Halloran and Wiltzie do a lot with a little. Album opener "Our Lord Debussy" creates an entire melancholic universe with just a few piano chords as synthesizers and strings weave in and out of the soundscape. Nowhere is the duo trying to truly show off their adept playing chops, never feeling the need to wow the listener with a ripping piano solo or a "Movies" by Weyes Blood-esque fast-building string crescendo. They let each song have the space to breathe and develop on its own terms, unfolding at a slow and steady pace and never feeling the need to heighten the tension via a faster tempo.
But that doesn't mean this record isn't full of emotion. Strings swirl to a fever pitch on "Our Lord Debussy," only to wither away like a tentative calm after a summer thunderstorm, giving way to light sprinkles and, later, sunshine. Slowly unfurling, warm keyboards ripple across the beginning of "The Rhythm of a Dividing Pair," eventually ceding center stage to a large string ensemble, accompanied by a synth sound that's oddly reminiscent of a Jónsi falsetto. "The Slow Descent Has Begun" features the duo's first-ever violin solo, gently emerging from a morose soundscape like a victorious superhero at the end of an intense battle scene. It's jaw-droppingly gorgeous.
It's easy to imagine these songs as a film score, likely because A Winged Victory for the Sullen is so experienced in that field. Cinematic is a word that's probably thrown around a bit too often in the ambient genre, but it feels particularly apt here. Unlike their last two releases, The Undivided Five isn't scoring anything, though it definitely sounds like it could.
But because the record is a standalone release, it means that we're treated once again to the duo's classical music in-joke song titles, something that's been sorely missed since 2011's self-titled debut. "Our Lord Debussy," "Aqualung, Motherfucker," "Adios, Florida" and "Keep It Dark, Deutschland" are nestled alongside more traditional-sounding track names like "Sullen Sonata." There may not be anything as funny as "We Played Some Open Chords" or "Steep Hills of Vicodin Tears" from A Winged Victory for the Sullen, but it's still quite jarring seeing these titles given to some of the most beautiful compositions in quite some time. If anything, it makes ambient music, a genre that's famously difficult to get into, have at least a slightly lower barrier to entry.
In a recent interview with Magnetic Magazine, Wiltzie said that "AWVFTS was born out of foggy nights and Italian espresso sessions in Dustin's old dilapidated apartment in Friedrichshain in East Berlin." That's an apt descriptor of the duo's music together: It's easy to imagine these songs playing as you're stumbling around some dark European city on a foggy night, waiting for the sun to rise, absolving you of whatever unforgivable things you got into that night. It's not always evident throughout The Undivided Five that dawn will ever come, but when it finally does, it's the most beautiful shade of pinks and yellows that you've ever seen.