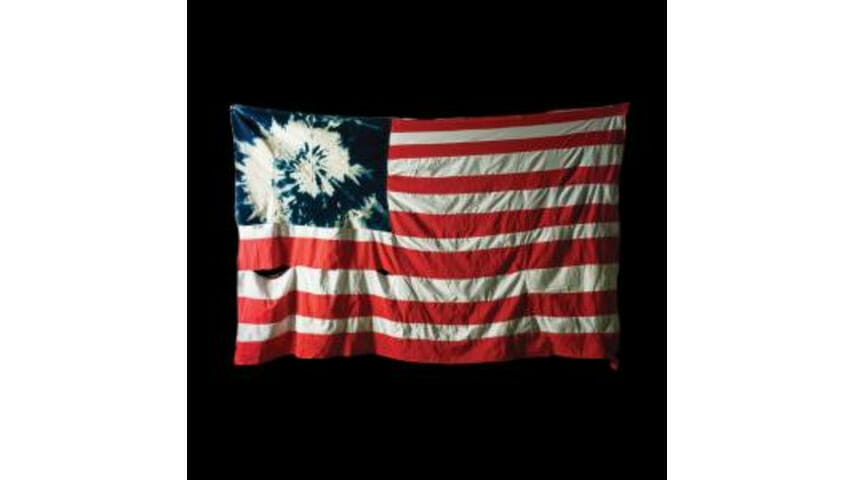 Brooklyn freak-folk collective unleashes its latest curiosity from the creative edge
Listen to tracks from Akron/Family's

Set 'em Wild, Set 'em Free

on the band's

Myspace

.
Which makes the trio's fifth full-length all the more puzzling. On one hand, there are elements of what annoyed me so thoroughly about them in the first place: atonal skronk of the Sun Ra/Captain Beefheart variety, both of whom experimented with time/space/anti-melody way more convincingly (it's impossible to make it through "Everyone is Guilty" and "MBF" without wincing at the sheer amateurism) and "chorale vocals" that make John and Yoko's most inane moments seem positively inspired by comparison (OMG, how to even interpret "Gravelly Mountains of the Moon?"). But then there are intervals such as "Sun Will Shine" and "Many Ghosts," which amaze with their ability to delicately dance along the continuum between the Grateful Dead's more pastoral, American Beauty-era material and Pink Floyd's post-Syd/pre-Dark Side period. "River" and "They Will Appear" even dip into Afro-pop's rhythmic complexity without tilting toward Vampire Weekend's polymath pretensions. What emerges from Set 'em Wild, Set 'em Free is the realization that Akron/Family is maddeningly unknowable and, essentially, a product of all these influences rolled up into one gigantic, take-it-or-leave-it stringball.
I caught Akron/Family's supposedly "legendary" live gig at Emo's during last year's SXSW festival, and they were the single-worst live act I'd witnessed in the past decade—shambolic, deliberately bad, parked at the
bleeding edge
of where
performance art
meets outright incompetence.