Muscle Shoals, Ala. lies on the south bank of the Tennessee River, which coincidentally was called the "Singing River" by the Native Americans who settled in the region. Recently, the small northwest Alabama community has garnered plenty of attention—both from the release of Muscle Shoals that documents the area's rich music history, and the rise of popular bands from the region including the Alabama Shakes, Jason Isbell and The Secret Sisters.
However, the state boasts a much broader music scene than merely the home of the famous "Muscle Shoals Sound"; musicians including Hank Williams, Nat King Cole, and the Louvin Brothers; and more recent ones including Matthew Houck of Phosphorescent, A.A. Bondy, most of the Drive-By Truckers, The Dexateens, sisters Shelby Lynne and Allison Moorer, and Katie Crutchfield of Waxahatchee all share a connection with the Yellowhammer State.
As part of our continuing 50 States Project, below are 12 bands from Alabama worth checking out:
Banditos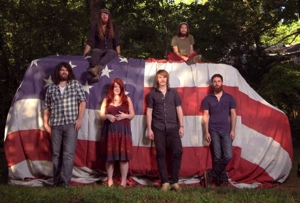 Hometown: Birmingham
Members: Corey Parsons, Steve Pierce II, Mary Beth Richardson, Randy Wade, Danny Vines, Jeffery Salter
Current Album: Banditos (2012)
The Banditos came together in 2010 but had met years earlier at Cave 9, a small DIY all-ages music venue. The current lineup happened by accident. At the time Parsons and Pierce were playing bluegrass together, then Wade joined on drums, and Salter was asked to sit in when another lap steel player couldn't make a show. Right before one of the band's early shows, Parsons and Pierce convinced Richardson to sing, so she wrote the words to the songs in a Bible and took the stage without any rehearsal. Vines would join a few months later. Early in the Banditos' career, they opened for the Zac Brown Band and recently shared a bill with Charles Bradley. In February the band moved to Nashville and began the process of writing and recording. They went into the studio and recorded 12 songs in four days with Andrija Tokic, who recorded the Alabama Shakes Boys & Girls, at his Bomb Shelter studio in East Nashville. The album, The Breeze, is anticipated to be released this summer.

Dead Fingers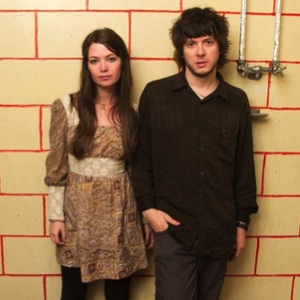 Hometown: Birmingham
Members: Kate Taylor, Taylor Hollingsworth
Current Album: Dead Fingers (2012)
Prior to Dead Fingers, Hollingsworth, a member of Conor Oberst and the Mystic Valley Band, was responsible for "Snake Hill" and "Air Mattress" on the album Outer South and also appeared on Oberst's self-titled album. This husband-and-wife duo recorded their self-titled debut with Bruce Watson (R.L. Burnside, Junior Kimbrough, Iggy and the Stooges) and it was released on Big Legal Mess/ Fat Possum Records. The track "Closet Full of Bones" is reminiscent of The Civil Wars, and the tracks "Ring Around Saturn" and "Hold on To" will bring to mind the collaboration between John Prine and Iris Dement.

Dillon Hodges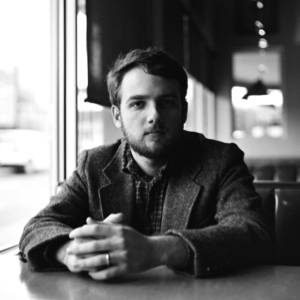 Hometown: Florence
Current Album: Rumspringa (May 14, 2013)
As a teenager, Hodges immersed himself in bluegrass and traditional music, competing in flat-picking competitions, winning 14 in a period of just four years. One of his notable victories included the Flat Picking National Championship in 2007, just one month after his 17th birthday, making him the second youngest winner to date. His forthcoming album showcases his exceptional playing and his twangy, old-time influence, while exploring a variety of styles.

Doc Dailey & Magnolia Devil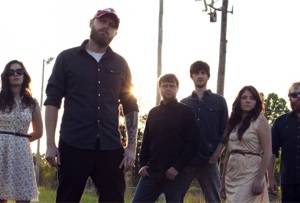 Hometown: Muscle Shoals
Members: Doc Dailey, Ben Stedman, Kyle Minckler, Susan King, Kimi Samson, Daniel Stoddard
Current Album: Catch the Presidents (2012)
The current composition of this country-rock band has been together since early 2011. Produced by Dailey and Ben Tanner of the Alabama Shakes, "Catch the Presidents" was recorded at several different locations in Muscle Shoals, including well-known FAME studios as well as the back of the Billy Reid store in Florence, Ala. The band opened for the Alabama Shakes twice in Chicago and once in Milwaukee last year and has shared the stage with The Civil Wars and Jason Isbell and the 400 Unit.

Duquette Johnston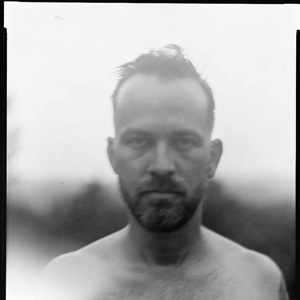 Hometown: Birmingham
Current Albums: Rebel King (2013), Rabbit Runs a Destiny (May 21, 2013)
Johnston's first full length album, Etowah, released in 2006, was named after the Etowah County Detention Center where he was incarcerated for drug-related charges. While in prison, the former Verbena bass player sobered up and hasn't looked back. Since that time, he's released two additional albums. His single "Roll Baby Roll" was included in the Season Five finale of Private Practice. Having shared the stage with artists including The Civil Wars, Foo Fighters and Bonnie "Prince" Billy, he was recently featured on NPR's World Café. Johnston's sound on his previous albums is decidedly Americana, while the forthcoming Rabbit Runs a Destiny explores new territory with rich vocal harmonies, luring string arrangements and hearty drums.

El Cantador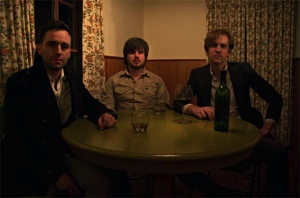 Hometown: Mobile
Members: Heath Underwood, Sean Murphy, Alex Scharr
Current Album: Translation Wave (2013)
The band's name comes from a drawing by Mexican cartoonist Jose Guadalupe Posada. Formed in 2007 in Mobile, El Cantador has put out a number of EPs and a full-length album in 2011. Their earlier music was more folk-rock, but following a lineup change—switching from a quintet to a trio—the band's sound has continued to evolve. On their most recent EP, Translation Wave, the band moves effortlessly through the indie-rock soundscape from the bouncy "My Way" to the dreamy, subdued "Pilgrims."

Fire Mountain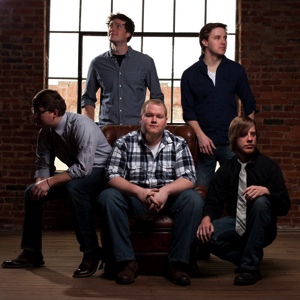 Hometown: Troy
Members: Perry Brown, Adam Vinson, Walter Black, Bryan Segraves, Ryan Richburg
Current Album: Of the Dust (2011)
Frontman Perry Brown discusses the band's 2009 origination in Troy: "I had written a bunch of songs and had some show opportunities come up, but I needed a band. So I rounded up my friends that played music, and we played those shows and just kept going from there." Brown had known Richburg since childhood and all five members had become friends before they started playing music together. The band released their Daytrotter session in February and is currently working on their first LP, tentatively scheduled for a fall release. The band's melodic roots-rock will appeal to fans of Ryan Adams.

The Great Book of John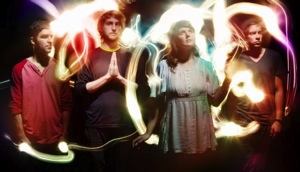 Hometown: Birmingham
Members: Taylor Shaw, Chip Kilpatrick, Alex Mitchell, Bekah Fox
Current Album: The Great Book of John (2011)
The Great Book of John takes its name from the Hank Williams song, "Angel of Death." Shaw began writing and performing as The Great Book of John while still in Wild Sweet Orange, an indie-rock outfit whose achievements included a performance on The Late Show with David Letterman and opening slots for Guster and the Counting Crows. The band's self-titled album was produced by Jeffery Cain of Remy Zero and Grammy Award-winning engineer Darrell Thorp (Radiohead, Beck, Outkast). For the band's forthcoming album, they enlisted the help of Paul Logus (Jimmy Page, P. Diddy, Public Enemy). The band's lush, layered sounds will satisfy fans of indie and experimental rock.

Lee Bains III and the Glory Fires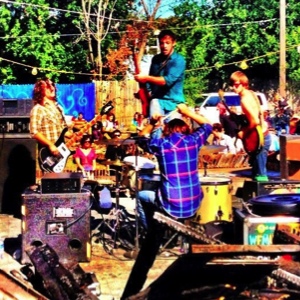 Hometown: Birmingham
Members: Lee Bains III, Blake Williamson, Adam Williamson, Eric Wallace
Current Album: There Is a Bomb In Gilead (2012)
Lee Bains grew up singing in the church choir—his grandmother was a choir director for 70 years, which is where he got the title for his current album, There is a Bomb in Gilead. "Balm" sounded a lot like "bomb" to the young Bains. Upon returning to his native state in 2008 after attending college in New York, Bains joined the Tuscaloosa, Ala., band The Dexateens for a while. He then returned to Birmingham and began assembling what would become the Glory Fires. There is a Bomb in Gilead, captures the band's riotous brand of Southern rock. They recently returned from South by Southwest, and their song "Opelika" has received glowing praise from critics.

Nell Robinson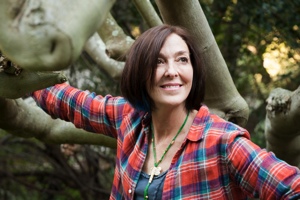 Hometown: Dothan
Current Album: House and Garden (May 28, 2013)
This former Mother Jones Foundation fundraiser lives on a vineyard, whose grapes are harvested for Coppola Winery, in Sonoma, Calif. Despite her current residence, Robinson's roots are in Alabama—she quilts using pieces of clothing her grandparents and parents wore while working their Alabama farm. While her real name is actually Hilary Perkins, she uses Nell Robinson as her stage name to honor her grandmother—another nod to her Alabama ancestry. Having been likened to early Emmylou Harris and Victoria Williams, A Prairie Home Companion host Garrison Keillor commented, "People aren't going to believe what they just heard…" in response to Robinson's talent.

The Pollies
Hometown: Muscle Shoals
Members: Jay Burgess, Chris James, Matt Green, Daniel Stoddard, Ben Tanner, Reed Watson
Current Album: Where the Lies Begin (2012)
This band not only shares the same hometown as The Alabama Shakes but has also shared the same stage—and the same keyboardist. Ben Tanner, a touring member of the Shakes, is also the keyboard player for The Pollies. Earlier this spring, the band returned to Austin, Texas, to perform at SXSW for a second consecutive year. Drawing comparisons to Wilco and Fleet Floxes, The Pollies continue to bolster the region's reputation for producing great musicians.

St. Paul and the Broken Bones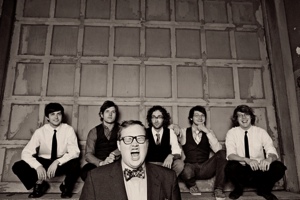 Hometown: Birmingham
Members: Paul Janeway, Jesse Phillips, Andrew Lee, Allen Branstetter, Browan Lollar and Ben Griner
Current Album: Greetings From St. Paul and the Broken Bones (2012)
Paul Janeway spent a lot of time at a non-denominational church that dallied with Pentecostal practices, including speaking in tongues and the laying on of hands. "There was no handling of snakes or anything like that," he says laughing. He was groomed to be a preacher from his early teens and says he learned more from preaching at the time than he did singing, and it's evident when you see the band perform. The only thing more impressive than his soulful, vocal chops is his charisma on stage. The band has only been around nine months, but this Southern-soul ensemble has already started garnering attention, including praise from NPR. The band is currently working on their first full-length album which is being produced by Ben Tanner on the Single Lock Records label of Tanner and John Paul White. It should be released this September.

Check out all the states we've covered so far at The 50 States Project.