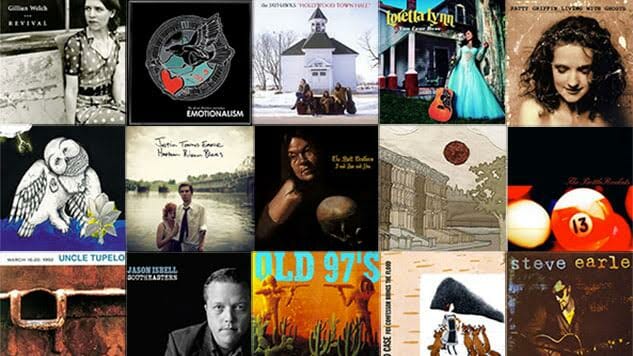 Alt-country is such a hard genre to define that the wonderful music magazine devoted to it proclaimed itself the "alternative-country (whatever that is) bi-monthly." For our best alt-country albums list, we've chosen to focus on albums with significant country elements operating outside of the mainstream country music industry. As we update this list that we first created in 2016, we try to continue to thread the needle between indie folk and straight-up country with Big Thief and Angel Olson framing one edge and Kasey Musgraves and The Highwomen framing the other. There are a lot of albums we love that fit somewhere just outside of that.
The alt-country movement had plenty of pre-cursors in the folk-rock of Gram Parsons and the renegade country of Merle Haggard and Willie Nelson. But 1985 was really a watershed moment for the genre with Green on Red, Jason & The Scorchers and Mekons all exploring traditional country through the lens of punk rock. The '90s kicked off with the first album from Uncle Tupelo, No Depression (released 33 years ago today), which became synonymous with "alt-country" thanks to the magazine of the same name. And the genre shows no signs of letting up, with last year's album of the year and this year's album of the year so far both making this list.
The following 70 albums span nearly four decades of alt-country and stretch the limits of "whatever that is." We easily could have picked 100, and we'd love to hear your favorites that we missed. We've limited our selections to two per band, otherwise the entire Uncle Tupelo catalog would be here.
Here are the 70 Best Alt-Country Albums of All Time:
70. Hurray for the Riff Raff: Life on Earth (2022)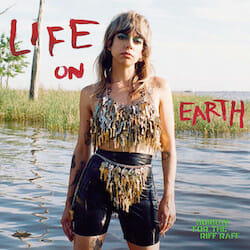 Life on Earth, the seventh album by New Orleans-via-New York folk-blues-punk project Hurray for the Riff Raff, is reinvention with a caveat: Singer/songwriter and frontperson Alynda Segarra has taken such leaps over the last decade and a half as a human being, as well as a musician, that their efforts on Life on Earth express reinvention less than they do rebirth. It's rare for a record so deep in a band's discography to function as a fresh start after establishing a style, not to mention a personality, over so many years. With Segarra's newfound sense of self and a new outlook on life and the world comes a new sound, and a new mission, both related to the old but attuned to the moment. Think of Life on Earth as a guide for staying alive and going to ground even when it seems like there's no ground to go to: From the very first song, "Wolves," Segarra appears to be giving their listeners tools for evading danger and death. —Andy Crump
69. Hayes Carll: Lovers and Leavers (2016)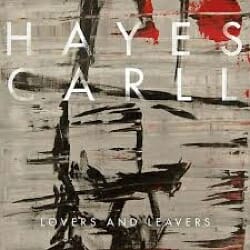 Lovers and Leavers is the finest work of Hayes Carll's career, even if it's very different from what came before. It's a quieter album, recorded mostly with a stripped-down trio—with occasional splashes of keys and steel added here and there. It's a more thoughtful collection—with the choruses more likely to contain epiphanies than punchlines. Into the spaces where the stomping and joking once were comes a sobering awareness of the losses that shadow every life. That consciousness was always lurking in the background of Carll's songs, but here it comes into the foreground. On "Sake of the Song," over an organ-fueled Memphis blues, he sings: "Hitchhiking, bus riding, rental cars, living rooms, coffee houses, run-down bars, 10,000 people or alone under the stars, it's all for the sake of the song." As the number sprawls across a dozen verses, Carll tallies up all the pluses and minuses of the music life—the "record deals and trained seals" and the chance to "tell your truth however you choose"—but refuses to conclude that one outweighs the other. Instead he presents the listener—as he does on all the album's songs—with the unsatisfying reality that life is a package deal, a series of tradeoffs, and leaves us to draw our own conclusions. —Geoffrey Himes
68. Green On Red: Gas Food Lodging (1985)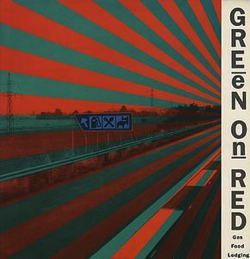 After getting their start in Tuscon, Arizona's punk scene, Green On Red moved to Los Angeles and expanded their sound to incorporate country and psych-pop influences. The move inched them closer to the Paisley Underground with the likes of Dream Syndicate, The Three O'Clock, as well as Thin White Rope up in Davis, California. By the time Green On Red released Gas Food Lodging in 1985, they'd begun sneaking more elements of country music—a la The Byrds—into their music, while still retaining their jangly pop prowess. There's nary a dud on this one, each song a gem and strong enough to satiate country fans with a sense of adventure. —Mark Lore
67. Shelby Lynne: Identity Crisis (2003)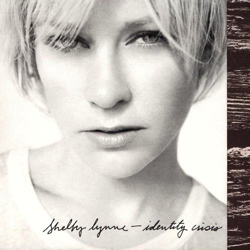 The appropriately titled Identity Crisis is by far the most eclectic record Lynne's ever made. It moves from the jazzy pop of opener "Telephone" straight into the boogie-woogie gospel of "10 Rocks." There's also the noisy scrawl of "Gotta Be Better," the electric blues of "Evil Man" and the shimmering acoustic pop of "One With the Sun." Lynn also taps into her country roots with the folky "Baby" and the Owen Bradley-esque Nashvegas sound of "Lonesome"—a remarkable song featuring the slip-note piano of Little Feat's Billy Payne. —Stuart Munro
66. Brandi Carlile: Bear Creek (2012)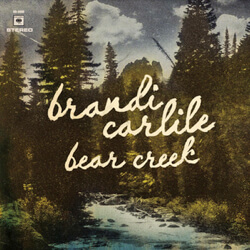 Bear Creek Studios is a turn-of-the-century wood-plank barn sitting on 10-acre horse farm outside Seattle. For Brandi Carlile, Phil Hanseroth and Tim Hanseroth, along with cellist Josh Neumann and drummer Allison Miller, it was the perfect place to hole up for a month and record Carlile's fourth studio album, Bear Creek. Since the studio was about an hour and a half drive from their homes—and 20 minutes from any kind of shop—they spent many nights sleeping in the "country-ass loft" above the recording space. During the sessions, Carlile banned computers from the studio and iPhones from the control room. She wanted people connecting, talking to each other, picking up guitars and jamming. The result is possibly their rootsiest album to date, especially on the first couple of tracks. "Hard Way Home" is driven by a country shuffle, and "Raise Hell" opens with strumming on a lone banjo. But it's the album's best song, "That Wasn't Me," that just might stretch Carlile the farthest. Without dipping into specific theological territory, it's undeniably rooted in gospel music. It's hard to pick a favorite Brandi Carlile album. But Bear Creek is my favorite "alt-country" Brandi Carlile album. —Josh Jackson
65. MJ Lenderman: Boat Songs (2022)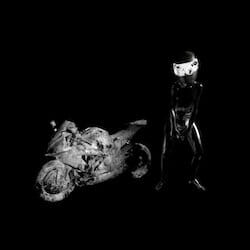 With the widely acclaimed Boat Songs under his belt, Asheville, North Carolina's MJ Lenderman has now broken out as both a Wednesday member and a solo artist. The opening 1-2 punch of "Hangover Game," which presents an alternate theory about Michael Jordan's legendary "flu game," and "You Have Bought Yourself a Boat," in which somebody buys a boat, will lock you into the latest from Lenderman, whose shaggy alt-country sound belies thoughtful, detailed and down-to-earth songwriting, through which his sense of humor also shines. There are odes to "Dan Marino" and "Six Flags" here, conjuring any Southerner's idea of a good time. Lenderman says in press materials that his new songs, the first he's recorded in a professional studio, "chase fulfillment and happiness" above all else. In a time when the world feels particularly precarious, there's arguably no better pursuit than that. —Scott Russell
64. Dave Alvin: Romeo's Escape (1987)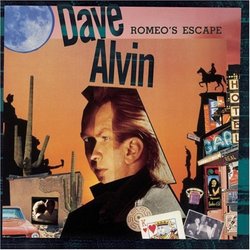 Raised at the junction of Big Joe Turner, '50s rock and tavern country (slightly sleeker, ice clinking division), Dave Alvin left the Blasters on two bald tires with the hammer down. "Romeo's Escape" thrashed and churned, Stratocaster stinging and drums hard-pounding down as Alvin's oaken crag of a voice shook with fury. The lean, but unrepentant Hank Williams' homage "Long White Cadillac," all wristy downstroke, fulk-throttled moan and high hat slam, would eventually hit #1 for Dwight Yoakam, as the driving grind of accusation and betrayal "New Tattoo" would become a low end stripper with brio anthem with its lacerating guitar and swollen bass. Somewhere between Steinbeck and Bukowski, Alvin mined have-nots' seediness without making them cheap: "Jubilee Train" worked jackhammer-rhythmed salvation, "Border Radio" was Mexican-tinged Haggard and "Fourth of July" swept yearning across an evaporated love trying to find a spark. —Holly Gleason
63. Lucero: 1372 Overton Park (2009)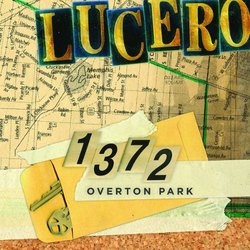 Lucero is perfectly alt-country—half rock bombast, half country swagger. The Memphis band is a touring machine, amassing devoted fans wherever they go, and 2009's 1372 Overton Park helped capture that excitement in the studio thanks in large part to its horn section. Like that brassy homage to the band's hometown of Memphis, Lucero also named 1372 Overton Park after the address of its Memphis loft space. —Hilary Saunders
62. Neko Case: Blacklisted (2002)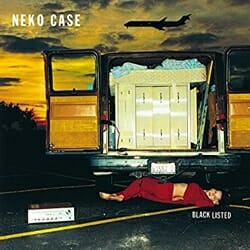 Neko Case has always had a strong voice and a knack for giving gritty stories an ethereal bent. On Blacklisted, her third album, she handled more songwriting on her own and put a finer point on both her narratives and her presence as a performer. Her persona and her music remained dark, mysterious, and a little distant with her voice wrapped in reverb as if she were calling out from a vast, empty space. If Tom Waits is the drunken dreamer caught in the gutter, Case is the woman who put him there. And unlike some of her contemporaries, she never gave up on twang as she developed her own voice. It's hard to argue that songs like "I Missed the Point" and "Runnin' Out of Fools" aren't firmly rooted in Patsy Cline country. Still, Case added a few refinements to her arrangements—the nod to bluegrass on "Things That Scare Me," the subtle rhythmic shifts in "Deep Red Bells." And her lyrics—like the chorus of "I Wish I Was the Moon" and the imagery of "Deep Red Bells"—are as beautiful as they are provocative. —Nick A. Zaino III
61. Jim Lauderdale: Pretty Close To The Truth (1994)
Following his Rodney Crowell/John Leventhal-produced Planet of Love–which yielded cuts for George Strait, Lee Ann Womack, Patty Loveless, Mandy Barnett and George Jones, the North Carolina-born Lauderdale seemed more in control of his progressive California-forged traditional country. With songs that were existential ("When The Devil Starts Crying," "Three Way Conversation" "Run Like You"), Lauderdale—like Gram Parsons before him—created a Cosmic American hybrid that blurred bluegrass, Haggard, Jones, Lefty Frizzell and Ray Price with ethereal metaphors for a new kind of classicism. Producer Dusty Wakeman drew on Lauderdale's scrappy Palomino Club band—Buddy Miller on guitars and vocals, Dr John Ciambotti on bass, Donald Lindley on drums, Greg Leisz on dobro, electric and steel guitar, Gurf Morlix on 6-string bass, mandolin, electric/acoustic/12-string/steel guitars, Skip Edwards on organ and Tammy Rodgers on mandolin and vocals—to return Truth to the lean sound Lauderdale'd developed playing South California's post-cowpunk outposts. That the band members would become Americana forces in their own right speaks to the scene around the man who coined the phrase, "Now that's Americana!" —Holly Gleason
60. Freakwater: Old Paint (1995)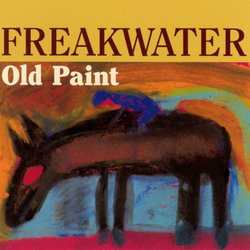 Catherine Ann Irwin and Janet Beveridge Bean are some of the most foundational women in alt-country. Their band Freakwater, which started as a side project, eventually grew into this reputation, thanks to breakthrough albums like Old Paint. Released in 1996, Old Paint musically looks backwards. It has the jauntiness of barn dances, complete with fiddles, dobros, and tambourines. Yet, Irwin and Bean's voices, content in their different ranges, somehow meld to tell country tales that still sound ahead of their time. —Hilary Saunders
59. Faye Webster: Atlanta Millionaires Club (2019)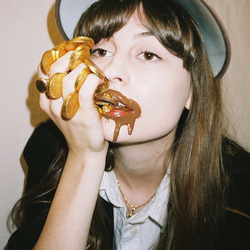 If she prefers to stay inside, then Webster makes music for her own kind: With all its droopy pedal steel, unhurried funk and a breezy island air that could sub in for your AC, Atlanta Millionaires Club is the perfect summer album for indoors-y types. Drawing on both her Americana roots and the bendy R&B of artists like Aaliyah (one of her cited inspirations), Webster creates a dramaticized retelling of romantic shortcomings that sounds like the sun crying. After her debut album Run and Tell and high school, Webster did what any aspiring songwriter would: moved to Nashville. There, she studied songwriting at Belmont University before trying out graphic design, but when she found herself jonesing for a trip home every other weekend, decided to abandon collegiate life altogether and made plans to return to Atlanta, where she has since stayed put. Since then she's spent considerable time photographing various ATL stars like Offset and Lil Yachty. Webster released her second, self-titled album after college, which contains her first Spotify hit, the groovy "She Won't Go Away," a hazy country dream. But dreamier still is Webster's third solo LP, Atlanta Millionaires Club, a steamy brush with R&B flourished with lots of twang and retro grooves. It's weird and sleepy and full of droll one-liners like "I should get out more," the chorus from "Room Temperature." —Ellen Johnson
58. The Knitters: Poor Little Critter on the Road (1985)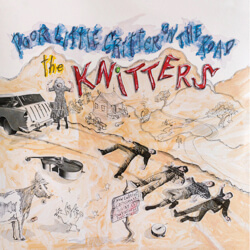 As hard-hitting and razor sharp as X and The Blasters could be, the music of those two L.A. bands was always cut through with the spirit of country and blues. So much so that when John Doe, Exene Cervenka and D.J. Bonebrake of the former and Dave Alvin of the latter decided to join forces for a light-hearted project covering some of their favorite country tunes and giving a twangier spin to tunes from their catalog, the sidestep felt natural. Though the band played live frequently, they haven't recorded much with only this 1985 gem and a follow-up made 20 years later. Both records are great, but I lean toward the stony edged quality of this debut release. These versions of Merle Haggard's "Silver Wings," Leadbelly's "Rock Island Line" and X tunes like "The New World" and "Love Shack" sound ragged and blissed out, as if they were made by a band at the end of a four-hour, beer fueled set at a roadside honky tonk. —Robert Ham
57. Yola: Walk Through Fire (2019)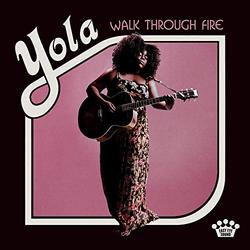 British singer/songwriter Yola Carter's performances are nothing short of revelatory, a conjoining of American musical interests (country, blues, soul, pop) warped by years of personal turmoil and bursting free via her sturdy, resolute vocal performances—a far cry in tone from her artistic heroes (Dolly Parton, Neil Young and The Byrds, among them) but firmly connected to their influences, lyrically and emotionally. Her debut full-length Walk Through Fire only solidifies Yola's position as a talent of rare vintage. Recorded with Dan Auerbach of The Black Keys at his studio in Nashville with a crack team of backing musicians, including former Johnny Cash bassist Dave Roe, legendary session pianist Bobby Wood and a guest spot from Vince Gill, the album is steeped in woozy country (the dusty title track), hip-swinging '60s R&B à la Dusty Springfield ("Still Gone," "Ride Out in the Country") and the peaceful, easy feeling that can arrive when trying to meld those two aesthetics. —Robert Ham
56. Sturgill Simpson: Metamodern Sounds in Country Music (2014)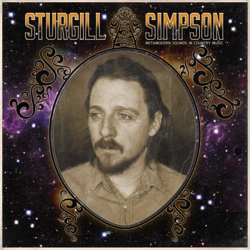 With the exception of a few artists, modern country has taken a hard left turn for the worse over the past two decades. Ask some people, and they might even say country's become a shell of its former self. Sturgill Simpson is not one of those people—mostly because he doesn't seem to care what is happening within the confines of the country music world. Instead the Kentucky-born singer looks to more far-out places on his second full-length, Metamodern Sounds In Country Music. One of the first things you'll notice is Simpson's voice, which conjures the ghost of Waylon Jennings. Producer Dave Cobb's warm production can't be overstated—it holds the entire thing together and also makes Metamodern Sounds a shelf-worthy addition next to the greats. If you don't like country music, don't bother. But if you do have an ear for Waylon and Willie and the boys, then you'll find plenty to love. Simpson may reside in Nashville these days, but he's operating on a completely different plane. Here's hoping his own mind-expanding experiments will expand the minds of listeners as well. —Mark Lore
55. Lyle Lovett: Joshua Judges Ruth (1992)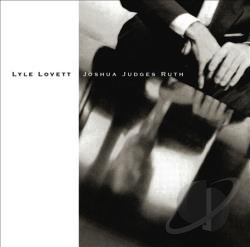 Drawing at the well alongside Randy Newman and Townes Van Zandt, the laconic, demure Lovett is a hard-luck romantic unopposed to good humor or the occasional murder ballad. Rarely eliciting emotional extremes, he's a superb magician nonetheless; with a quick turn of phrase listeners are transported into new skin. When Lovett sings, "put down that flyswatter, and pour me some ice water" on the five-star Joshua Judges Ruth, I'm rising early for carpenter's work on a hot July morning in southeast Texas. If alt-country takes traditional country songs and adds new elements, Lovett pulls the genre in a more soulful direction with his wry wit always on full display. —Jeff Elbel
54. Vigilantes of Love: Audible Sigh (1999)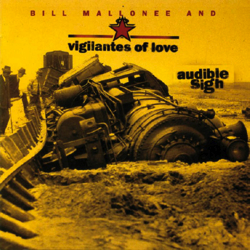 Singer/songwriter Bill Mallonee changed lineups to his Athens, Ga., outfit like some frontmen change hairstyles, and with the personnel moves came a variety of styles from alt-folk to indie rock and even Americanized Brit-pop. But one of the band's best album's was a straight-up alt-country gem. Audible Sigh benefitted from Kenny Hutson's versatility on mandolin, guitar, pedal steel and dobro, production from Buddy Miller and backing vocals from Emmylou Harris on standout track "Resplendent." It's Mallonee's vivid songwriting that elevates the album to "overlooked classic" status, though. Audible Sigh trades in Dustbowl imagery more than most of his catalog, but he can't stay completely away from the personal demons he's spent a career turning into confessional songs, like on "She Walks on Roses": "They say that pride, well it's the chief of sins/ Well I know all of his deputies, I'm well acquainted with them." Song titles like "Hard Luck and Heart Attack" and "Black Cloud O'er Me" fit well on the twangiest album of his impressive catalog. —Josh Jackson
53. Rhiannon Giddens: Freedom Highway (2017)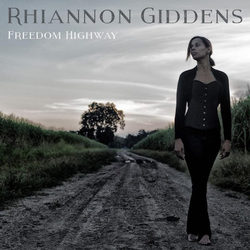 Always ambitious, Americana/traditional folk artist Rhiannon Giddens uses Freedom Highway, her second solo album, for a contemporary end: tracing the roots of the #BlackLivesMatter movement from plantation property to today. Joined by two protest songs (Richard Farina's "Birmingham Sunday" and Pops Staples' title track) and one old blues cut (Mississippi John Hurt's 1928 murder ballad "The Angels Laid Him Away"), the Carolina Chocolate Drop weaves a song cycle from slavery's pain and abuse, the jolt and reality that drove the Civil Rights movement and our current epidemic of young black men shot by police. Whether she shuck'n'shimmies through the flirty trombone-laced "Hey Bebe," the bowed cello and moan lullaby "Baby Boy" or the staccato romance denied "Love We Almost Had" (featuring fellow roots journeyer Bhi Bhiman), the emotions of desire and elation run strong. Giddens' earthy, opera-trained soprano maintains not just dignity, but savors the world around her. It culminates with a roiling boil on "Freedom Highway," a low impact James Brown revel. Brass pumping, hands clapping, blasts of Wurlitzer and a needlenose electric guitar buzzing, Giddens' and Bhiman's voices rise up in triumph, the shackles of abuse cast aside. They're joyously resolved, "marching that freedom highway, and aren't gonna turn around." —Holly Gleason
52. k.d. Lang: Ingénue (1992)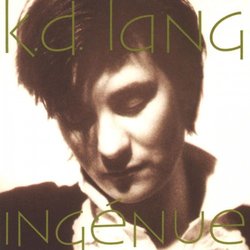 With her Grammy-adorned breakout solo LP, Ingénue, k.d. lang transformed from a country traditionalist to an impressionistic pop crooner, draping her dazzling mezzo-soprano over samba rhythms ("Miss Chatelaine"), oceanic cabaret-jazz ("Save Me") and breezy orchestrations from collaborator Ben Mink ("The Mind of Love"). No longer chasing the ghost of Patsy Cline, she pursued unique stylistic combinations—imbuing her formative "torch and twang" with a tapestry of colors: accordion, viola, marimba, the tropical-flavored pedal-steel of session master Greg Leisz. The album is best remembered, and summarized, by the lonesome yearning of hit single "Constant Craving." "Always someone marches brave / Here beneath my skin," Lang sings. Two decades later, she's still marching bravely—still shifting her sound with each song cycle. But Ingénue remains her signature statement. —Ryan Reed
51. Victoria Williams: Loose (1994)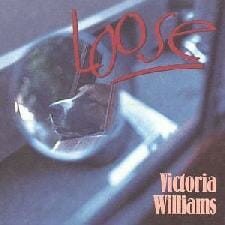 Victoria Williams' biggest moment in the sun came through 1993's Sweet Relief album, where her songs were covered by Lou Reed, Pearl Jam, Soul Asylum and The Jayhawks to help raise money for health costs after she was diagnosed with multiple sclerosis. One of those songs, "Crazy Mary," would appear the next year on Loose, her third and best full-length. On it, she also sings a duet with her future husband, The Jayhawks' Mark Olson, "When We Sing Together." There's a tenderness and fragility to these tracks that fits perfectly with her idiosyncratic lyrics, filled with an emotional depth, whether she's singing about her dog, her grandfather, her crazy childhood neighbor or her soon-to-be husband—or just letting you know You R Loved. —Josh Jackson
50. Robbie Fulks: Country Love Songs (1996)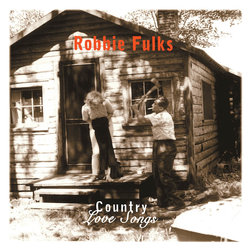 Robbie Fulks is an unlikely candidate for country insurgentista. Born in Pennsylvania and cutting his teeth at Gerde's Folk City, he landed in Chicago where he taught at the Old Town School of Folk Music. Along the way, the songwriting multi-instrumentalist fell under the sway of '50s country—and sought to distill the sounds coming from WSM-AM during the day—right down to the talk/jingle-evoking "The Scrapple Song." Working with the unlikely team of engineer Steve Albini, Buck Owens' Buckaroo Tom Bromley on steel guitar and Lou Whitney and the Skeletons, Country Love Songs moved from punk fatal ("She Took A Lot of Pills and Died") to the fiddle-reelin' ("Every Kind of Music (But Country)"), grief-immersed, steel-drenched and classic country-invoked salve ("The Buck Starts Here") to unrepentant sin-embracing ("We'll Burn Together"). Stately, clear and willing to cornpone without schticking it up, Fulks' rubber cement voices stretches like half truth three hours after curfew. —Holly Gleason
49. Allison Russell: Outside Child (2021)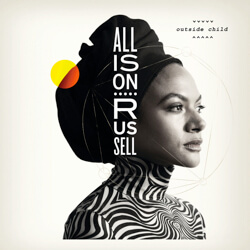 If her work with Po' Girl and Birds of Chicago suggested that Allison Russell makes music worth hearing, her solo debut cinches it. With melodies that linger, Outside Child is the work of an old soul: It's an assured and subtle collection of songs that draws on folk, country and gospel. Russell can be enigmatic and metaphorical, as on "Nightflyer," or direct and almost painfully straightforward when she worries about "All of the women / Who disappear" on "All of the Women." Russell's voice is warm, and while her vocals never lack for feeling, she sings with a restraint that draws listeners in closer to catch the nuance in her lyrics and delivery. —Eric R. Danton
48. Purple Mountains: Purple Mountains (2019)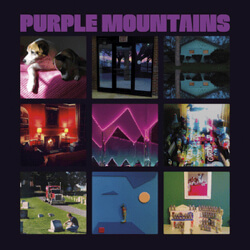 For 15 years bookending the turn of the 21st century, the late David Berman was not only the primary creative force behind indie-folk faves Silver Jews, he was considered by many to be the poet laureate of the underground. He disappeared from public life around 2009 and returned a decade later with a new album—self-titled and released under the name Purple Mountains, released less than a month before his death by suicide. On it, Berman didn't sound like a different person than the one that walked away a decade ago. He sounded like himself, an endlessly thoughtful and unnervingly honest master arranger of words, this time backed by the Brooklyn psych-folk group Woods. The most striking sonic element of Purple Mountains is how many upbeat songs there are, given the brooding themes throughout. "All My Happiness is Gone" is a punchy rocker with a prominent Mellotron hook that cuts right through the devastating sentiment in its title. "Margaritas at the Mall" pairs existential worry with warm trumpet lines and swooping pedal steel guitar. The album's closer, "Maybe I'm the Only One for Me," is a loner's anthem dressed up in classic country twang. Purple Mountains teems with great Berman-esque wordsmithery. The second line of the first song, "That's Just the Way I Feel," succinctly summarized his creative exile as "a decade playing chicken with oblivion." "Darkness and Cold" is built around the line "the light of my life is going out tonight without a flicker of regret," a brilliant—and devastating—final bit of twisting, turning wordplay. —Ben Salmon
47. Billy Bragg and Wilco: Mermaid Avenue (1998)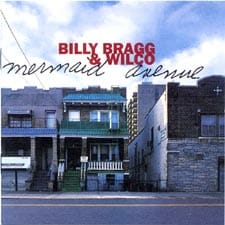 The combination of Woody Guthrie's calls for social justice, Billy Bragg's snarling vocals and Wilco's rootsy rock complement each on this tribute to the folk legend. The British singer/songwriter and the American band had access to thousands of sets of complete lyrics that the troubadour had written between 1939-1967, thanks to Guthrie's daughter, Nora. And on Mermaid Avenue, they seamlessly infuse Woody's words with modern music, a seemingly insurmountable feat that ended up earning them a Grammy nod and led to a follow-up album.—Hilary Saunders
46. Kathleen Edwards: Failer (2003)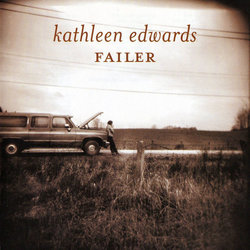 On her first record, the throaty Kathleen Edwards sounded like Lucinda Williams with far fewer miles on the odometer, mining similar veins of hard living and love gone wrong for her lyrics. But Edwards doesn't sound like an acolyte. She's got moxie, but a refreshingly fragile honesty in her writing tones down the bravado. On "Hockey Skates," when Edwards asks "if the 'boys' club' will "crumble just because of a loud-mouthed girl," the swagger and self-effacement form a neat balance. She's aware of the cost, but not afraid to confront it. That symmetry pervades Failer. Edwards slips comfortably between song styles—from straight-ahead rockers ("One More Song the Radio Won't Like," "12 Bellevue") to country and folk-tinged tunes ("Mercury," "National Steel")—without suggesting that she's trying on any of them. Right from the beginning, she sounded like she'd been at it for decades. The arrangements help. The 10 songs include a nice range of instrumentation (organs, alto/baritone/soprano saxophones, vibes, banjo and pedal steel) all expertly done. But ultimately Edwards' voice and lyrics stand out. —John Schact
45. Rodney Crowell: Houston Kid (2001)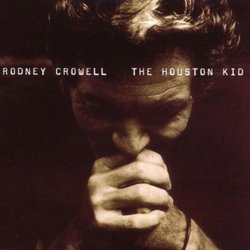 After years as the crown prince of hip Nashville—Emmylou Harris' wingman, Rosanne Cash's producer, proud owner of five No. 1s off the gold Diamonds & Dirt—Crowell eschewed the mainstream for a song cycle devoted to his hardscrabble youth on the wrong side of Houston. With mirth and wonder, he captured the thrills of being young ("Telephone Road"), hearing Johnny Cash for the first time ("I Walk The Line ReVisited") and romantic misdirection ("U Don't Know How Much I Hate U"). But there was also brutality, the acoustic-framed "The Rock of My Soul" captured domestic violence as a cycle of generational abuse and the lurching "Topsy Turvy" mirrors the chaos, while the spoken "Highway 17" is an O. Henry-esque small crime confection—and "I Wish It Would Rain" and "Wandering Boy" are reckoning bookend songs for twins as the one who left turns tricks and contracts AIDS in West Hollywood then has to come home to die. In the end, "I Know Love Is All I Need" offers a universal blessing and benediction, accepting the inevitable flaws of his dead parents with tenderness and recognition of their best intentions. —Holly Gleason
44. Rosanne Cash: The River & the Thread (2014)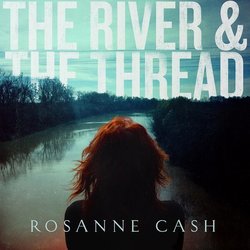 With a voice like good claret or damp moss, Rosanne Cash's singing is something to sink into. Surrender to the tones, mostly dark, but marked by the occasional glimmer of light, and let the emotions they contain seep inside. For Cash, the emotions on The River & The Thread are complex and tangled, especially the Grammy-winner's own difficult relationship with the South, her roots and her own musical journey. What emerges, beyond a woman grappling with a legacy as much in the rich bottom land as her father Johnny's iconic presence as the voice of America, is a knowing embrace of the conflicts in the things we love. The 11-song cycle is mostly a meditation on the textures and musical forms that emerged South of the Mason Dixon. Finding not just resolve, but acceptance is a gift. Cash, who's sidestepped her heritage, and eschewed a career as a country star with 11 No. 1s, a marriage to a country writer/producer/artist Rodney Crowell and the city/industry where she found prominence, savored her wandering and the Manhattan life she built. With The River & The Thread, she comes home with the warmth reserved for knowing where we're from. As powerful a witness for the region—Memphis, Mississippi, Alabama, Arkansas—as it is a lovely quilt of musicality, braiding blues, folk, Appalachia, rock and old-timey country, this is balm for lost souls, alienated creatures seeking their core truths and intellectuals who love the cool mist of vespers in the hearts of people they may never encounter. —Holly Gleason
43. Bonnie "Prince" Billy: I See a Darkness (1999)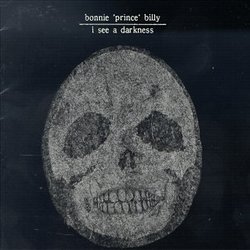 If Johnny Cash covered one of your songs on his final albums, it automatically meant it embodied some sort of country spirit however musically disguised. Cash, of course, interpreted the title track from this 1999 record the following year on American III: Solitary Man. I See a Darkness is dark, yes. It is gothic without being goth. Yet, its confessional cries and distant, discordant layering (especially on tracks like "Nomadic Revery (All Around)") are also subversive in a way that honors the subgenre. —Hilary Saunders
42. Jason & the Scorchers: Lost & Found (1985)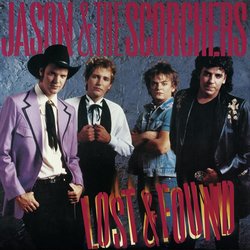 Years before the term "alt-country" was conceived, something a little uglier and grimier was festering in Nashville. Jason & The Scorchers—led by explosive frontman Jason Ringenberg—released a couple of EPs before dropping their best record Lost & Found in 1985. It's a punk rock album at heart, but guitarist Warner Hodges has plenty of twangy licks up his sleeve. Songs like "Lost Highway" and "I Really Don't Want To Know" showed off Ringenberg's wry sense of humor, while also confounding audiences for being too country for some and too punk rock for others. The band never found any major success early on, however, three decades later Lost & Found proves that Jason & The Scorchers were light years ahead of their time. —Mark Lore
41. Calexico: Feast of Wire (2003)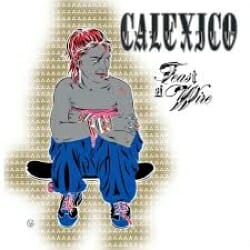 Calexico co-founders Joey Burns and John Convertino hear the world differently than most people. Not everyone would have imagined that surf guitar reverb would sound so at home beneath a blast of mariachi trumpet. Or that an acoustic Portuguese fado wouldn't clash with an electric Norteño rave-up. Or that the lonesome cry of a pedal-steel guitar could flourish next to a symphony orchestra's string section. Feast of Wire is the Tucson, Ariz., band's masterwork of musical alchemy. While their proximity to the Mexican border is still a strong influence, Calexico raises the ante here with more song styles, instruments and collaborators. The result further proves that variety can provide just the right musical chemistry. Given the somber nature of some of the subject matter, many of the songs on Feast of Wire are unashamedly melancholic. But all are emphatically vibrant and ultimately spiritually fulfilling because of the beauty of their construction and the honesty of their execution. —John Schacht
40. Angel Olsen: Big Time (2022)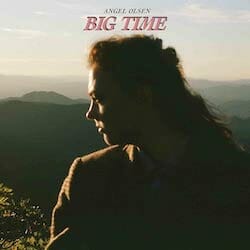 On Big Time, the grand, burgeoning, symphonic gestures of Angel Olsen's last three studio LPs are gone, substituted with Phases-era, minimalistic, pedal steel-tinged sobcore and dreamy twang. It's a one-woman show, a prize fight where the challenger no-showed. Big Time isn't a bummer opera; it's a last-call, honky-tonk bar encore—and it rules. On opener "All The Good Times," Olsen surrenders the album's thesis, declaring that she's done making excuses for everyone else. "I can't say that I'm sorry when I don't feel so wrong anymore," she sings. The horn arrangements here are subtle, and Drew Erickson's organ trembles slightly beneath Olsen's vocals. It's an announcement, a warning, that this is a new era of her songwriting. —Matt Mitchell
39. 16 Horsepower: Folklore (2002)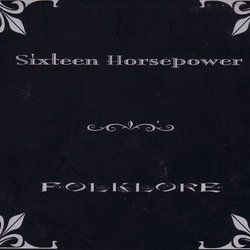 Few albums truly exhibit the inscrutable mystery and inescapable desperation of the world as Folklore. Somehow, David Eugene Edwards and his band explored the edges of those vanished territories of the American folk music tradition, channeling the fear of now lost pastorals.The most meditative, haunting release of 16 Horsepower's Holy Ghost-haunted catalog, Folklore takes further the shiver-inducing despondency of past releases, here relying on droning cellos, wheezy accordions, spindly banjos and Edward's eerily double-tracked vocals to create an atmosphere of despair and impending doom. Stripping away most of the electric guitars and rhythmic drive of their previous work, the album rarely breaks from the dirge-like ruminations on God, judgment, love and murder. That only four of the 10 tracks are original doesn't inhibit the authenticity with which they're presented. Folklore speaks with the earthward metaphors of those who lived in the shadow of unseen pursuers and confronted their worst suspicions with music as their weapon. —Matt Fink
38. Julie Miller – Broken Things (1999)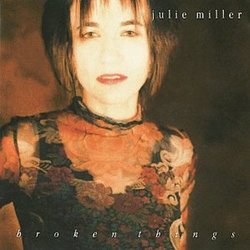 A little girl voice that held ages, "Broken Things" offered redemption as well as deep love for those damaged by life. For Julie Miller, whose second album for Hightone following a Christian career, there was always salvation peeking through the cracks of her songs. Beyond the divine, there was the charismatic "I Need You," the Appalachian dirge "Orphan Train" and the percussively minor-keyed creeper "Strange Lover," an homage to – of all things — cocaine. Emmylou Harris would record the shimmering "All My Tears" and Lee Ann Womack would embrace "Orphan Train" and "I Know Why The River Runs" further broadening Miller's reach. But the songwriter with a dexterous voice that does many things – howl, coo, caress and throttle – remains her own best interpreter. "I Still Cry," a straightforward elegy, suggests the way some people linger in unlikely ways long after they're gone with the sorrow profoundly transparent in her tone, bringing both naked vulnerability and intuitive playing that exemplifies the best of Americana. —Holly Gleason
37. Mekons: Fear and Whiskey (1985)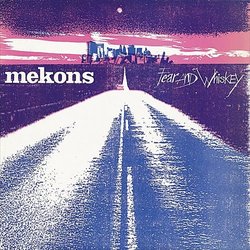 These Brits played weirdo punk rock for years before releasing this weirdo record whose country influences are subtle to say the least. The dystopian feel of Fear and Whiskey is definitely more "alt" than "country," but songs like "Abernant 1984/5" and the aptly titled "Country" are boozy strolls across wind-swept plains on far way planets. Guitarist Jon Langford's love of country music continued to grow, and he went on to form The Waco Brothers and also appeared on alt-country stalwarts Old 97's classic Wreck Your Life album.—Mark Lore
36. Silver Jews: American Water (1998)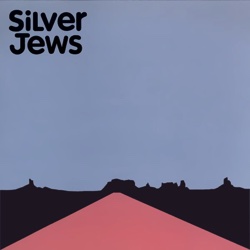 When you're debating which Silver Jews album is the best, there's a great argument for pretty much all of them. It's really hard to vote against American Water, though. David Berman's songwriting is as strong as it ever got on songs like "Random Rules," "People" and "Blue Arrangements," which are full of his inspired wordplay and swaddled in his melancholy mien without ever getting too precious or cloying about either. Original member Stephen Malkmus returned to sing on a few songs with Berman, and their voices complement each other as well as they did on 1994's Starlite Walker. American Water is where Berman truly came into his own as a bandleader. —Garrett Martin
35. My Morning Jacket: It Still Moves (2003)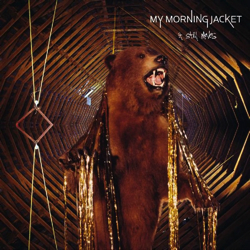 The Kentucky band's sprawling major-label debut did nothing to alter the independent spirit of singer-songwriter Jim James and his cohorts. The country-rock base retained elements of Memphis soul, classic '70s rock and neo-psychedelic sounds, all drenched in salubrious washes of reverb. Besides, nothing says complete artistic freedom like 12 songs that average six minutes in length, many of which were recorded in a grain silo to give the reverb more reverb. Styles mix wantonly, songs meander but never go quite where you expect them to. What begins as an acoustic-driven folk song ("Magheeta") morphs into a hard-rocking power ballad; a funkified homage to R&B clubs ("Dance Floors") becomes an Exile on Main Street-era block party, powered by a propulsive horn section straight out of "Tumbling Dice"; and the minor-key melancholia of Neil Young's Crazy Horse epics (think "Cortez the Killer") forms the backbone of "Run Through" until it mutates at the chorus into the early '80s Manchester sound reminiscent of New Order. Is it alt-country? That's as good a descriptor as anything else. —John Schact
34. Gillian Welch: Time (the Revelator) (2001)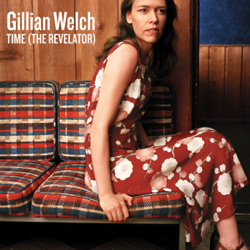 More convincingly than anyone in the two decades, Welch and her partner David Rawlings dipped their ladle into the pot of old-timey American music. On the reflective Time (the Revelator), as their striking vocals wrap tautly around each other, a hushed epic unfolds. The spirited "Red Clay Halo"—a gorgeously simple rumination on poverty, sin and redemption—captures the essence of the duo's timeless songs: "And it's under my nails and it's under my collar / And it shows on my Sunday clothes / Though I do my best with the soap and the water / but the damned old dirt won't go." Welch and Rawlings can't seem to get the dirt out of their music, either. And thank goodness for that. —Kate Kiefer
33. Joe Henry: Kindness of the World (1992)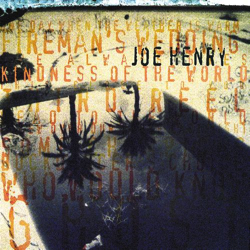 The Jayhawks returned as backing band for Joe Henry's Kindness of the World in 1992, just as the band was hitting its own stride. Together, the two acts perfected what they'd begun the year before on Short Man's Room. The banjos, mandolins, violins, pianos, pedal steel, occasional harmonies and prevalent jangly guitars provided a rich, engaging aural landscape for Henry's earnest voice and poetic wresting with the human condition. Kindness evidenced Henry as one of the most skillful and honest lyricists in popular music. His next release, Trampoline, commenced a string of sonic experiments that—combined with lyrical prowess that has only grown—have established him as one of most interesting and vital singer-songwriters working today. Though he would refuse to be constrained by the genre, Henry's collaboration with the Jayhawks serves as an exemplar of the then-nascent genre.
32. Steve Earle: El Corazon (1997)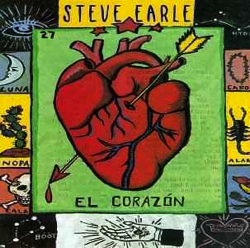 From the opening song, which finds Steve doing his best Dylan impersonation in calling for the spirits of Woody Guthrie and Jesus to return and scour the land free of crooked politicians, to the last song, "Fort Worth Blues," which finds Steve spinning a heartbreaking tale of wanderlust and an unnameable malaise, El Corazon shot like a bullet to my heart. Earle slides effortlessly between folk, Neil Young-like guitar anthems, country weepers, bluegrass workouts and bone-crunching rock 'n' roll. And throughout he writes brilliantly, offering up story songs with remarkable economy, using not a single wasted word. —Andy Whitman
31. The Highwomen: The Highwomen (2019)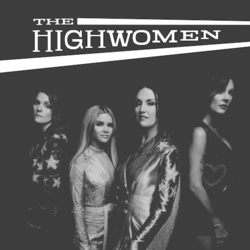 On The Highwomen, the group's debut album and flagship statement in a female-forward country movement that's stirring up chatter in Nashville and beyond, these four artists dare to imagine every kind of life for themselves. Natalie Hemby, Maren Morris, Amanda Shires and Brandi Carlile, easily four of the most talented people in the greater Americana sphere, explore every facet of femininity and humanity and how they exist alongside each other, from the beautiful and hard-won to the ugly and downright messy. Work, family, children, straight romance, queer romance, shitty men, imperfect women—it's all there, made more impactful by the expertly played fiddle, drums, electric guitar and the voices of many. These are songs that scream, "We are here, and we have something to say," but The Highwomen isn't just some topical social statement that won't hold up in a few years—this album was not built uniquely for 2019. While it's absolutely and unapologetically meant as an addition to the discourse on inequality and lack of diversity that's been ruling Nashville and country music (country radio in particular) for decades now, it's also a country classic, no matter which way you spin it. —Ellen Johnson
30. Carolina Chocolate Drops: Genuine Negro Jig (2010)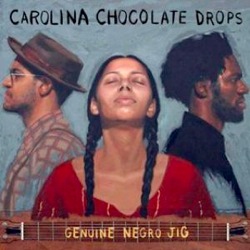 There's a long tradition of African-Americans playing old-time music, from blues legends Blind Blake, the Reverend Gary Davis and Josh White to artists such as the Mississippi Mud Steppers and Howard "Louie Bluie" Armstrong, whose early ragtime outfit, the Tennessee Chocolate Drops, has provided a lasting influence—and this modern-day act with its name. The Carolina Chocolate Drops formed in 2005 at the Black Banjo Gathering in Boone, N.C., and since then the young trio has been determined to prove that "black folk were a huge part of the stringband tradition." What they've also done is dust off a musical form seen today as either a novelty or the exclusive provenance of ethnomusicologists. To paraphrase Rakim's immortal words, these Drops ain't no joke: Their enthusiasm for the tradition is obvious even as the trio spans from traditional arrangements (the rollicking fiddle rave-ups "Trouble in Your Mind" and "Cindy Gal") to self-penned works (the particularly terrific "Kissin' and Cussin'") and stringband makeovers of modern-day works (a hip-hop influenced cover of Blu Cantrell's "Hit 'em Up Style (Oops!)" and Tom Waits' "Trampled Rose"). Several generations removed from the origins of their chosen idiom, the Carolina Chocolate Drops are nonetheless the genuine article. —Corey DuBrowa
29. Songs: Ohia: The Magnolia Electric Co. (2003)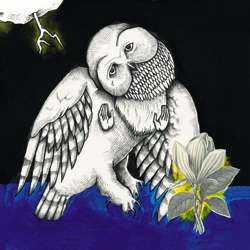 From the first swooping notes of "Farewell Transmission," Jason Molina's masterpiece of an album was confirmed. Hailing from the Rust Belt, Molina expertly blended the aggression of industry with the pastoral calm. On 2003's The Magnolia Electric Co., Jeff Panall's precise drumming and Steve Albini's perfectly balanced engineering reflect the trends of alternative rock so prevalent in the late '90s and early aughts. Yet, it's the eerie pedal steel and warbling organ and Wurlitzer that linger, making sure that country-esque feeling remains. —Hilary Saunders
28. The Avett Brothers: I and Love and You (2009)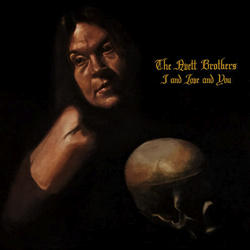 It's hard to let go. Of a girlfriend. Of an old hound dog. Of a tattered pair of jeans. And maybe most gut-wrenchingly of all, it's hard to let go of your favorite heretofore unheralded band. Watching them grow from dingy clubs to cavernous ballrooms. The Avett Brothers (Scott and Seth, plus bassist Bob Crawford and cellist Joe Kwon) no longer belong solely to the indie cult. But to concentrate on the names and dollar signs and intentional pining for mass appeal is to ignore the far more important point—for the Avett Brothers to make this record took ginormous, pendulous testicles. Having conquered every Saturday night music hall and holler between Asheville and Portland, they have made a record that is not just a stab at the mainstream—it's a harpoon through its sternum. The Avetts could've made some kind of caterwauling record full of flaming banjoes, hootenannies, and throaty hollers that encapsulates their reputation-making live show. Instead they've constructed something beautiful. An album that's not merely loaded with ballads, it's almost wall-to-wall epic ballads. Pianos trickle before the storm, strings ball up their fists, swells and waves of sound wash over the Avetts' sorghum-sweet harmonies. It's like Rubin took everything the band does so well and pumped it full of human-growth hormone.—Bart Blasingame
27. Justin Townes Earle: Harlem River Blues (2010)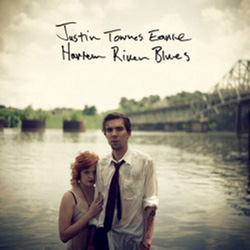 The fourth album from the late Justin Townes Earle—son of the legendary Steve, namesake of the legendary Van Zandt—blows through its half-hour runtime, and listeners will be unsurprised to hear that Earle is influenced by both The Replacements (he covered "Can't Hardly Wait" on 2009's Midnight at the Movies) and Bruce Springsteen (and covered "Atlantic City" for The A.V. Club). The self-deprecating smirk of the former and the everyman spirit of the latter imbued Earle's songwriting since his earliest recordings, but here they see their finest representation to date—sans pretension and with a pile of hooks to boot. —Austin L. Ray
26. Patty Griffin: Living with Ghosts (1996)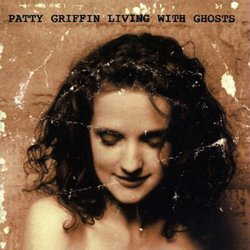 Stark and haunted, Patty Griffin's impossibly strong soprano shook like a rag doll on the opening "Moses." Philosophically, the New England songwriter imbued the working poor and broken people with the same Dust Bowl compassion Haggard steeped "Mama's Hungry Eyes" with on her debut album. A theoretically tiny affair—one woman, one guitar—the wide open emotions and dead-end lives suggested alt-country was a state of being more than something plied in Texas icehouses, Bakersfield honky tonks or Deep South bars. Eventually the Dixie Chicks hit No. 1 with the soaring "Let Him Fly," and old-school soul mistress Bettye LaVette sauced the knowing "Time Will Do The Talking," but the sweetness of "Mad Mission" and hollowed-out tenderness of "Poor Man's House" demonstrated Griffin's vocal dynamics and ability to go from tart pluck to feathery softness without pause. You knew listening passively or raptly: this was a writer, a singer, a player of cracked American lives to pay attention to. —Holly Gleason
25. The Bottle Rockets: Brooklyn Side (1994)
Producer Eric "Roscoe" Ambel helped Brian Henneman, Mark Ortmann, Tom Parr and Tom Ray craft one of the finest albums of the '90s. The Brooklyn Side is the rock 'n' roll equivalent of Thornton Wilder's Our Town in its full-tableau portrait of a small American town (in The Bottle Rockets' case: Festus, Missouri). Residents of Middle America could recognize themselves in Henneman's songwriting, which drew as much on Woody Guthrie as The Replacements. —Geoffrey Himes
24. Old 97's: Too Far To Care (1997)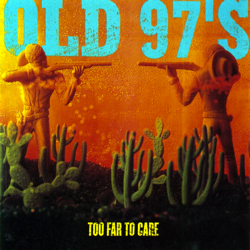 After the release of the Old 97's second record Wreck Your Life on the independent Bloodshot Records in 1996, the Dallas, Texas, four-piece found themselves in a bidding-war as major labels looked to clean up on the short-lived alt-country movement. Elektra nabbed the 97's, and the band went on to record Too Far To Care, an album with a bigger budget, shinier production, and also better songs. In fact, it remains the Old 97's best collection, with plenty of sneer and smarts steering frontman Rhett Miller's tales of heartbreak and liver abuse. Songs like "Barrier Reef," "Timebomb" and "Four Leaf Clover" remain concert staples, but deep cuts like "Melt Show" and "Niteclub" are true punk rock numbers that, to this day, separate the Old 97's from their play-it- straight contemporaries like Whiskeytown and Son Volt. —Mark Lore
23. Bright Eyes – I'm Wide Awake, It's Morning (2005)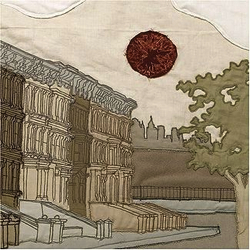 With Wide Awake, the one-time prince of emo finally grew up, and—as much as any one artist could during a decade of such cultural fragmentation—became the inadvertent spokesman for his aimless generation. The poetry of Conor Oberst's lyrics captured the hearts of fellow twentysomethings with their urgent, exhausted, lovesick and thought-lost wonder. It felt like he was collectively singing our own minds—asking the big questions, confronting a culture of fear, searching for new beginnings, wrestling with God and truth and innocence lost.—Steve LaBate
22. Loretta Lynn: Van Lear Rose (2004)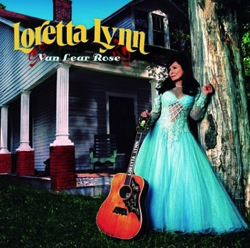 In 2004, 69-year-old Loretta Lynn released her 37th solo studio album. It could have been a sad affair, the desperate yawp of a legendary Nashville madam teetering into an aged cliché of herself, but with the help of rock 'n' roll upstart Jack White, Lynn made the greatest record of her career. Like a bunch of rowdy grandkids, White and a crew of friends (most of whom would converge a year later as The Raconteurs) lent a sly, gritty feel to Lynn's 13 mostly-autobiographical tracks—Van Lear Rose was her 70th release overall, but it was only the second time she'd written or co-written all of her songs. Her seasoned, tremulous voice paired perfectly with White's electric guitar warble, pulling off mournful country crooners and all-out rock numbers with equal grit and spunk. She hasn't released anything since, but it almost doesn't matter. —Rachael Maddux
21. Jim White: The Mysterious Tale of How I Shouted "Wrong-Eyed Jesus!" (1997)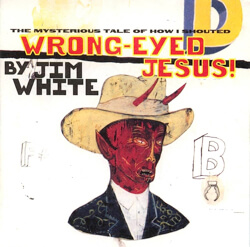 The debut album of Floridian Jim White sounds downright primeval, bursting forth from the ground like a psychedelic kudzu fed by centuries of American detritus. Junk food wrappers, discarded folk art, shellac 78s, moth-eaten quilts, washtub basses and pulp paperbacks. Listening to it is enveloping and, at first, slightly disquieting as you try to decide whether the man behind the music is looking to save or possess your soul. Multiple spins uncover White's true intent to use his vast knowledge of American folk music and his rattletrap instrumentation to explore the South's often sordid history and where he might fit into it. Is he simply a reporter, laying down the tales of murderous preachers, wandering souls pouring whiskey into beehives and strange spirits known as "word-mules," or is he pulling directly from his fevered dreams and bad decisions? Does it matter? —Robert Ham
20. Kacey Musgraves: Golden Hour (2018)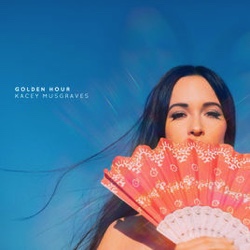 Golden Hour is named, in part, for Kacey Musgraves' teeny tiny hometown of Golden, Texas; population: about 200. But the title of the singer/songwriter's triumphant third LP is also an ode to the brief period of daytime occurring right after sunrise or just before sunset, a fleeting 30 minutes during which everything is made more beautiful by a dusky, yellow glow. Perhaps darkness is just ahead, but a for little while, there's nothing but light for miles and miles. Musgraves is all-too familiar with life's ups and downs, lights and darks, and how they often co-exist. "Is there a word for the way that I'm feeling tonight?," she sings on "Happy & Sad." "Happy and sad at the same time / You got me smiling with tears in my eyes." That track is a lesson in feeling comfortable with dark emotions, but Musgraves spends the bulk of Golden Hour basking in the light, giddy with new love (in her case, with husband Ruston Kelly) and in awe at the world around her. There's an ease to the record, which is interesting considering it spends so much time investing in the often complicated work of genre-busting. While there's more than enough twang and small-town heartache on Golden Hour to constitute a country record, there's a delightfully surprising melange of sounds—spaced-out AutoTune on the psychedelic "Oh, What A World," doo-wop keys on the starry-eyed "Butterflies" and, most magnificently, the sweaty disco beats on what should have been a pop radio hit in 2018, "High Horse." For all its genre-defying powers, Golden Hour is also home to pure, stop-in-your-tracks songwriting. Musgraves has a knack for coy wordplay on "Space Cowboy" and "Slow Burn," and if "Mother" doesn't inspire you to call up your mom right this minute, you need to listen again. While life is full of lights and darks, Golden Hour is more concerned with the glow, and it is Musgraves' sun-soaked masterpiece. —Ellen Johnson
19. Jason Isbell: Southeastern (2013)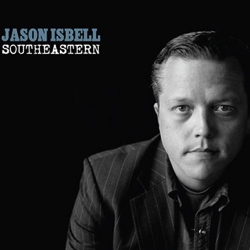 The first few years of Jason Isbell's solo career were beset with personal problems, including a well-publicized struggle with alcohol abuse, and his first three solo outings often played like too much of the same thing. But with Southeastern, Isbell broke this hard-luck streak, crafting an album worthy of his considerable talents. Each of the songs is a stunner. "Cover Me Up" is on the one hand a gentle, insistent love song, and on the other a moving testament to personal redemption that never once turns a blind eye to past indiscretions. It sets the tone for the remainder of the album, which is given equally to the promise of romance and the ever-looming possibility of suffering, both self-induced and arbitrary. As good as the songs are, Isbell's singing may be even better. It's certainly some of the best vocal work he's yet committed to tape. His baritone, always rich, is deepened here by a grittiness that lends Southeastern a real soulful quality. By any reasonable aesthetic criteria, Southeastern is a triumph.—Jerrick Adams
18. Waxahatchee: Saint Cloud (2020)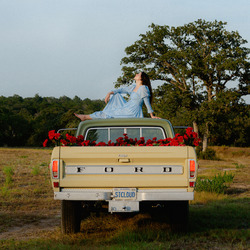 In 2017, Waxahatchee's Katie Crutchfeld quite literally blew the music world away. Her record Out in the Storm, which we named one of the best albums of that year, displayed a whole new side of the singer. Gone were the fortified bedroom pop of 2015's Ivy Tripp, the rock-tinged freak-folk musings of her 2013 stunner Cerulean Salt and the brainy lo-fi recordings of her 2012 debut American Weekend. Out in the Storm sounds like its title suggests: loud, windy, chaotic and emotionally intense—a tried-and-true breakup album and a throwback to Crutchfield's punk roots. If Out in the Storm was a tornado of sound and emotion, Saint Cloud, Crutchfield's fifth album under the Waxahatchee alias (released Friday, March 27 on Merge Records) is the calm that comes afterwards. In some ways, it possesses little pieces of all the musical lives Crutchfield has lived before: punk-y vocals à la her once-upon-a-time rock band with Allison, P.S. Eliot; searing, Dylan-esque vocal delivery; chiming guitars straight off Out in the Storm; pastoral folk not unlike that of her 2018 EP Great Thunder. The songwriting remains impeccable. Within 10 seconds, you know—without a doubt—it's a Waxahatchee album. Yet it's different from anything she's ever released before. Saint Cloud is Crutchfield's country/Americana record. It runs on twang, jangle, truth and wide-open spaces; on the album cover, Crutchfield, dressed in a billowy baby-blue frock, sprawls across an old Ford truck bearing a license plate from her native Alabama. "Can't Do Much," a single released ahead of the record, possesses that old-time lilt and a head-over-heels chorus that sounds like something Lucinda Williams may have spat out on Essence. Saint Cloud is a whole new world. —Ellen Johnson
17. Lone Justice: Lone Justice (1985)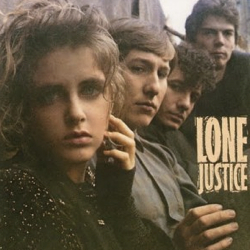 The only thing louder than the buzz on vocalist Maria McKee—reputedly blessed with Linda Ronstadt's power, Emmylou Harris' aggression and Dolly Parton's pure tone—was the ignited moonshine soprano that burst out on the exhortative "Soap, Soup & Salvation," the fist to the jaw "Working Late" and the taunting undulative "Wait 'Til We Get Home." On the back end of X, the Blasters and the Plugz, Lone Justice took acoustic instruments, brought punk aggression and gave Bakersfield a jolt of neon lightning. Even the ballads—the love/Lord blurring "You Are The Light" and pleading "Don't Toss Us Away"—had a shred-your-dress, tear-your-hair desperation that was the unfiltered emotion that made Hank Williams, the Louvins and Patsy Cline so heady. —Holly Gleason
16. Wednesday: Rat Saw God (2023)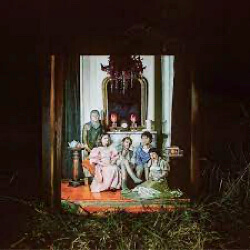 There's something about the South that's sort of impossible to explain. It has this je ne sais quoi that hovers like the sticky humidity-you can't pinpoint it, but you can feel it in the air. It comes in flashes, the machine guns, crushed Four Loko cans, stock car races, Bible verse bumper stickers and awkward glances around the classroom when you get abstinence-only sex education, feel like heat lightning. It's sacrilegious and sacred, it's pregaming in a church parking lot before heading to the high-school football game. Wednesday, get it. They lived it. On their latest album, Rat Saw God, they capture the off-kilter magic of one of the most confusing places. Lyrical precision is what makes the record shine, the fact that singer Karly Hartzman can recall the exact video game, in this case, Mortal Kombat, that someone was playing when her nose started bleeding at a New Year's Eve party she didn't even want to be at. There's something striking in how sentimental the details feel, how she can weave these intimate narratives out of "piss-colored bright yellow Fanta," and a Planet Fitness parking lot that makes their country-gaze so alluring. There are moments on the album where Hartzman's one-liners serve as a knock-out punch. Whether they express it through private symbolism or get straight to the point, it doesn't matter. Wednesday is the woman who thinks "America" is "a spoiled little child" but still gives out king-sized candy bars on Halloween. They're the kids with crew cuts and the rest stop on the way to Dollywood. They're the exhilaration of sneaking into the neighborhood pool and only going to school three days a week. They're everything they document on Rat Saw God and more. —Samantha Sullivan
15. Uncle Tupelo: March 16-20, 1992 (1992)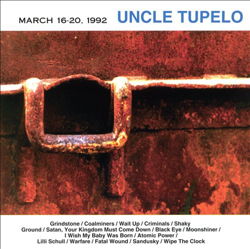 When Uncle Tupelo went into the studio to record their third album, the No Depression movement was only just beginning to gel, as more and more musicians realized they could approach country music with a DIY punk attitude. Surprisingly, the trio ditched their electric guitars for this album of mostly acoustic numbers, but lost none of the urgency and grit. Comprised of originals and covers of traditional tunes that would have been doubly obscure in the pre-iTunes era, March 16-20, 1992 opens up new possibilities of American folk music in general and alt-country in particular, and 24 years later, Uncle Tupelo's explicitly leftist, pro-union, anti-corporate stance lends the album extra weight and relevance. —Stephen M. Deusner
14. Neko Case: Fox Confessor Brings the Flood (2006)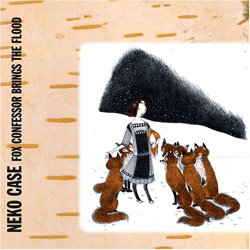 In the same way Liam Neeson used to function in the film world as gravitas-for-hire, the guest list for Neko Case's fourth proper studio outing reads like a receipt from the tumbleweed-skiffle department of a Tucson-area Rent-A-Cred; gracing this project are locals Howe Gelb, and Calexico, plus out-of-towners Kelly Hogan, Dexter Romweber and Garth Hudson, to name a few. Case, of course, still approximates a Northwestern Patsy Cline with a graduate degree, and while the stories she tells are mournful, her delivery remains buoyant. If an old spiritual ("John Saw That Number") didn't reveal her hand, you couldn't be blamed for thinking Case was working to establish a new kind of magical-realist gospel, or Optimism Gothic. She delivers a country-noir set that draws on mythic folk archetypes, providing strange details and raising intriguing questions with each listen. —William Bowers
13. Steve Earle: Train A-Comin' (1995)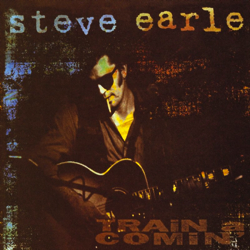 Fresh from jail, Train marked a return to Earle's Houston roots. Using bluegrass legends Norman Blake, Peter Rowan and Roy Huskey, Jr., he created a porous acoustic record where the instruments were forward and aggressive and the songs suggested Opry Saturday nights and Lone Star coffeehouses. Beyond a heartbreaking cover Townes Van Zandt's "Tecumseh Valley," a yearning take on the Melodians "Rivers of Babylon" and a grassy turn on the Beatles' "I'm Looking Through You," the playing was sparse and hot. If many songs pre-dated Guitar Town's blue collar thrust, "Good-Bye," written in rehab, had the raw ache of realizing what's lost – and remains one of Earle's most enduring ballads. Ditto the striding "Ben McCulloch," outlaw tale "Tom Ames Prayer" and hard truth "Mercenary Song," which remain in concert rotation. —Holly Gleason
12. Johnny Cash: American Recordings (1994)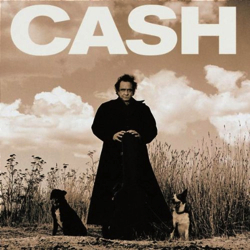 April of 1994 saw the beginning of a prolific collaboration between producer Rick Rubin and Johnny Cash. American Recordings, recorded in Cash's living room with the singular accompaniment of his guitar, delivered a minimalist-stripped down-babershop-quartet style. Track "Delia's Gone" was put into rotation on MTV and appeared on Beavis and Butt-head, and Cash won a Grammy for Best Contemporary Folk Album of the Year. It was a deserved recognition for his finest album since the late '60s and definitely was an alternative to his straight-country roots. —Kristen Blanton
11. The Jayhawks: Hollywood Town Hall (1992)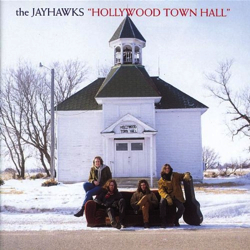 Breakups and reunions aside, Mark Olson and Gary Louris were born to sing together. Their harmonies sound tight but laidback, well-rehearsed but perfectly intuitive, and on their career-maker Hollywood Town Hall, they sound like an old-time country act (think The Louvin Brothers) backed by a heartland rock band (think The Heartbreakers if they were Hoosiers). The band formed long before anyone coined the term "alt-country," but the Jayhawks set the bar for that movement's songwriting and harmonies, directly influencing the likes of Ryan Adams, Robbie Fulks, and Freakwater. About the best thing that can be said about Hollywood Town Hall, however, is that 20 years later it still doesn't sound like part of any trend. The Jayhawks sound like a band following their own muse, which made them beloved cult artists but not rock stars. —Stephen M. Deusner
10. Big Thief: Dragon New Warm Mountain I Believe In You (2022)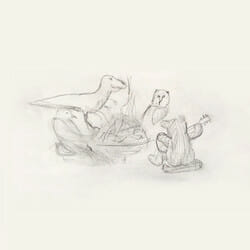 What great bands often do when they realize they're at the peak of their powers is make a double album. The first year of the pandemic allowed Big Thief the time and space to indulge this hubristic tradition. Faced with their longest break from touring since 2016's Masterpiece came out, they wrote at a feverish pace and spent five months recording in four distinct sessions—in upstate New York, in California, in the Rocky Mountains, and in Tucson—with four different engineers. By the last session, they had generated some 45 completed songs. The result is Dragon New Warm Mountain I Believe in You, a freewheeling creature that vibrates with the restlessness and ramshackle intimacy that have long distinguished this band, blown out to a new scale. It is an uncommonly warm and generous record, 20 songs in all—flitting from campfire folk ("Change") to clanging cosmic rumination ("Time Escaping") to countrified hoedown ("Spud Infinity") in its first three tracks alone—and it solidifies Adrianne Lenker's place as one of the greatest songwriters to emerge in the last five years. Dragon New Warm Mountain I Believe in You is not really an indie-rock album, at least not in the way that Two Hands was. There is no successor to "Not" here, nothing that belongs on a mid-2010s indie mood board. Instead, it revels in the earthy, joyously uncool tones of a '70s hippie-folk record excavated from a garage sale. It is Big Thief's loosest album and most ambitious album all at once. —Zach Schonfeld
9. Emmylou Harris: Wrecking Ball (1995)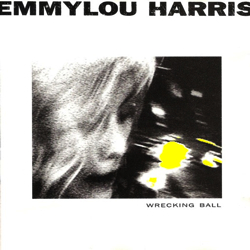 The combination of country-folk queen Emmylou Harris' unmatched vocals, Daniel Lanois' atmospheric soundscapes and songs by some of the best writers on earth—including Steve Earle, Julie Miller, Neil Young, Bob Dylan, Lucinda Williams and Gillian Welch—resulted in the best album of Harris' career. And Lanois brought many of those songwriters by to add their own voices or instruments to the mix. —Josh Jackson
8. Buddy Miller: Your Love & Other Lies (1995)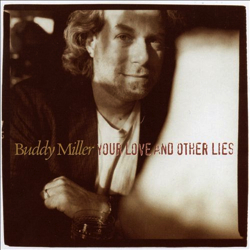 Starting with the hard hillbilly "You Wrecked Up My Heart," featuring good buddy Lucinda Williams, and seesawing "Don't Mean Maybe," all elbows and fiddle, Miller's debut defined the once glorious North Hollywood's Palomino Club post-punk remains. The Louvins' raw "You're Runnin' Wild," rendered as acid in a papercut burn'n'pain, with wife Julie, suggested unbridled agony, while the Emmylou Harris' twin harmony "Hold On My Love" offered echoes of the Everly Brothers' best work. Superlative upon superlative, guest after guest, yet the star remains the dust'n'high plains songwriter/guitarist. Sculpting the cascading "My Love Will Follow You" a slight shuffle that pledges commitment beyond reason, he creates a sense the wildest boys—the rubbery backbeated "Hole In My Head" not withstanding—are the ones most devastated by broken hearts. —Holly Gleason
7. Wilco: Being There (1996)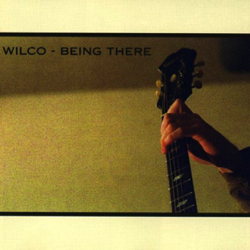 After Uncle Tupelo's split in 1994, fans turned their attention to Jay Farrar and Jeff Tweedy's new groups. And after the success of Son Volt's debut Trace the following year (along with the lukewarm critical response to Wilco's AM), it seemed like Farrar had emerged from the break-up the clear victor to those keeping score at home. Enter Being There. Wilco's 1996 double-LP was everything a sophomore effort should be; it saw the band experimenting beyond their alt-country roots with stellar tracks like "Misunderstood" and "Hotel Arizona" while simultaneously staying true to their aesthetic. In short, it was the beginnings of the Wilco we know and love today. —Bonnie Stiernberg
6. The Avett Brothers: Emotionalism (2007)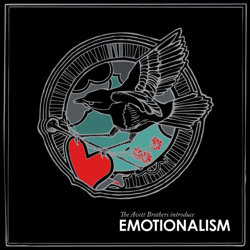 In the late '60s, The Band's earnest roots rock helped topple nonsensical hippie credos like, "Don't trust anyone over 30." Similarly, The Avett Brothers do their best to combat modern-day hipster detachment and pseudo-coolness with Emotionalism's simple, poetic story-songs and bittersweet, introspective laments. The album—down to the title itself—is a celebration of unselfconscious passion. It's also a huge step forward musically: The relative sonic polish works magically in contrast to the Avetts' jagged edge; they go beyond their core of acoustic guitar, banjo and upright bass (a change foreshadowed by Four Thieves Gone's "Colorshow"), adding piano, B3, drums, electric guitar and mandolin; the vocals feel more carefully arranged, relying less on energetic screams and shouts and giving the melodies room to breathe; and the influences peeking through are more varied than ever, the music sporadically reminiscent of everything from Help!-era Beatles to Chopin nocturnes. This was the album where the Avetts, long deemed "promising" by critics, began unflinchingly—unguardedly—delivering on that promise. —Steve LaBate
5. Drive-By Truckers: Decoration Day (2003)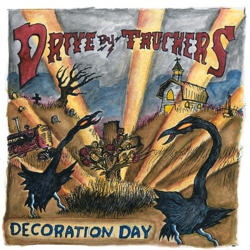 On DBT's 2001 breakthrough double album Southern Rock Opera, the band traded its alt-country "Redneck Underground" approach for a Skynyrd-meets-Crazy-Horse vibe. And on the more concise follow-up, Decoration Day, the Truckers distilled their new sound from 80 to 100 proof. Start to finish, every cut on this gritty, unapologetic, punk-tinged roots-rock record is a classic, as master storytellers Patterson Hood and Mike Cooley unravel one tragic, chilling small-town Southern yarn after another. With tunes like "Sink Hole" (based on Ray McKinnon's Oscar-winning short film, The Accountant), the unflinchingly honest rocker "Marry Me," "My Sweet Annette" (with its jilted title character), the and heart-crushing divorce ballad "Sounds Better in the Song," the caliber of songwriting went through the roof like a shotgun blast. And that's without even mentioning the debut of the Truckers' secret weapon during this period—then-24-year-old singer/guitarist Jason Isbell, whose blistering leads and slide work gave the band a shot in the arm, as did the epic pair of tracks he contributed to the record: father-to-son ballad "Outfit" and the title song, with its bloody Hatfields and McCoys-style family feud. The Truckers have never been more themselves than they were on Decoration Day, and they've never been better. —Steve LaBate
4. Son Volt: Trace (1995)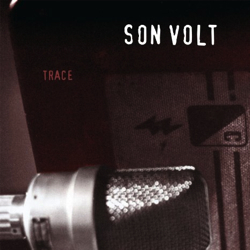 Long before there was Yankee Hotel Foxtrot, it looked like Jay Farrar was the genius behind Uncle Tupelo, as Trace was a near-perfect collection of laid-back alt-country ballads like the brilliant windows-rolled-down "Windfall" and guitar-charged college rockers like lead single "Drown." The album continued everything that was great about Uncle Tupelo. Like Lennon and McCartney, the argument is almost beside the point. We should just be glad a single band could contain two extremely talented songwriters. —Josh Jackson
3. Gillian Welch: Revival (1996)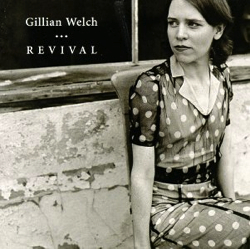 Gillian Welch and her musical partner may have hailed from Los Angeles and Rhode Island, respectively, but they arrived on the alt-country scene in 1996 as if they'd just melted out of Depression-era Appalachian Mountain ice. The tales of moonshiners and brothel girls matched the old-timey twang of Welch didn't seem forced in the least. Every subsequent album has contained alt-country gems, but it's nearly impossible to surpass this perfect debut. —Josh Jackson
2. Uncle Tupelo: Anodyne (1993)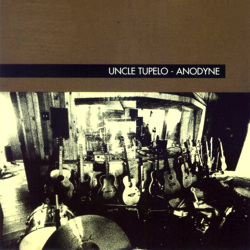 The last entry in the band's catalog before Jeff Tweedy and Jay Farrar parted ways saw the band at its most fully realized. The Appalachian folk and grungy punk roots are both evident on this quintessential alt-country album from a group with more talent than one band could contain. Tweedy and Farrar traded off singing and songwriting duties, giving us such great Son Volt precursors like "Slate" and the title track and Wilco-precursors "Acuff-Rose" and "The Long Cut." The DNA for so much great music can be found in one glorious LP. —Josh Jackson
1. Lucinda Williams: Car Wheels on a Gravel Road (1998)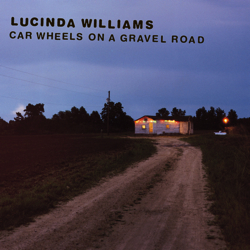 After three albums, Lucinda Williams' biggest success came from Mary Chapin Carpenter's Grammy-winning cover of her song "Passionate Kisses." Going into her fourth, she was determined to take her recording to the next level. That involved recording, re-recording and going through two producers (Gurf Morlix and Steve Earle) before finishing it up herself. The demand for perfection ended up, well, being perfect. This collection of 13 songs ranged from the ragged country of the title track and folky ballads like "Drunken Angel" to the East Texas blues of "Joy" and Appalachian holler of "Jackson." Throughout each, the poetry in her lyrics, the passion in her voice and the alchemy in the collection of musicians surrounding her (in addition to Morlix and Earle, the album features John Ciambotti, Donald Lindley, Buddy Miller, Ray Kennedy, Greg Leisz, Roy Bittan, Jim Lauderdale, Charlie Sexton and Emmylou Harris) make for one of my favorite albums period—and the best alt-country album of all time. —Josh Jackson