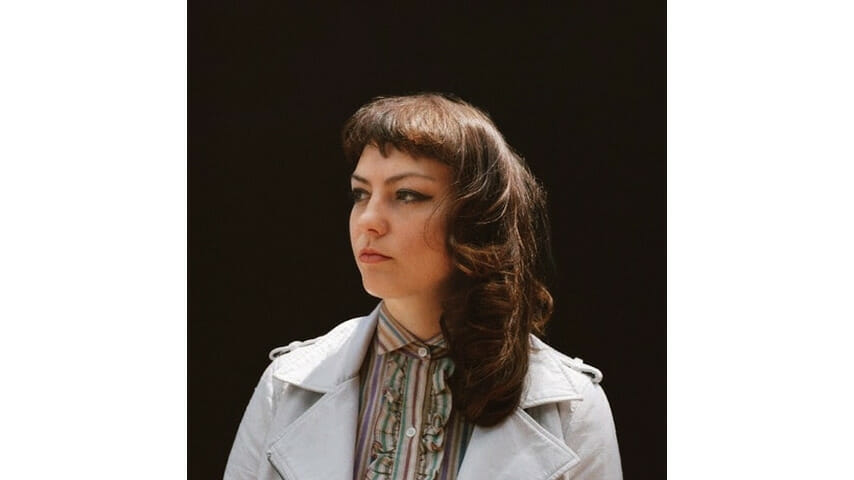 Anyone who believes art equals autobiography should look for pictures of Angel Olsen smiling—yes, they exist—to gain a balanced perspective on her before tackling My Woman. This fevered survey of troubled romance in all its damaged varieties, from obsessive, unrequited desire to crushing heartache, is so persuasive that it's tempting to mistake her for a lost soul in need of emergency mental-health assistance. Not so: The primal feelings Olsen depicts so skillfully could only be the work of someone in complete control of her remarkable talents. So stifle the urge to stage an intervention and prepare to be gripped.
After 2014's stunning Burn Your Fire for No Witness dramatically raised her profile, Olsen perhaps felt pressure to make a big statement the next time out. My Woman finds her up to the challenge, maintaining a harrowing intensity in full-band rockers and solitary confessionals. On the thumping "Give It Up," which could be a forgotten Nirvana tune, Olsen confesses desperate longing approaching physical pain, exclaiming, "Whenever you're beside me/A part me is dying"; "Sister" expresses similar sentiments in quieter fashion, at least until the song combusts with her chilling wails and a flashy guitar solo from Stewart Bronaugh. The catchiest track, the rowdy "Shut Up Kiss Me," casts the hunger for connection in a cheerier light, as Olsen insists, "We could be still be having some sweet memories," although her enthusiasm might prompt some to consider a restraining order.
If My Woman mostly pursues love with wild-eyed fervor, the closing songs disconsolately consider its ruins. "Woman" builds slowly to epic dimensions, punctuated by Olsen's tortured howl, while she goes it alone at the piano on "Pops," murmuring bitterly, "You can go on home, you got what you need/Take my heart and put it up on your sleeve." The sensation of eavesdropping on private anguish is deeply unsettling.
Olsen is a brilliant songwriter and an even better vocalist, who can go from stern to tender to deranged, and back again, in a single verse. She evokes wistful regret on the late-night ballad "Those Were the Days" and fiercely challenges a reluctant partner to "let the light shine in" on the soaring "Not Gonna Kill You" with the same determined focus. Like a great blues singer, Olsen brings an arresting urgency to familiar situations where others might resort to hackneyed sentimentality.
The relentless heat of My Woman can be exhausting over the course of 10 searing tracks—the addition of a throwaway would give a weary listener time to regroup. But Angel Olsen's fearless and eloquent embrace of raw emotions in all their messy splendor ultimately feels oddly uplifting, the way it always does when you witness a gifted artist at her best.