Angie McMahon Announces Debut Album Salt, Shares New Single "And I Am a Woman"
Photo by Paige Clark
Music
News
Angie McMahon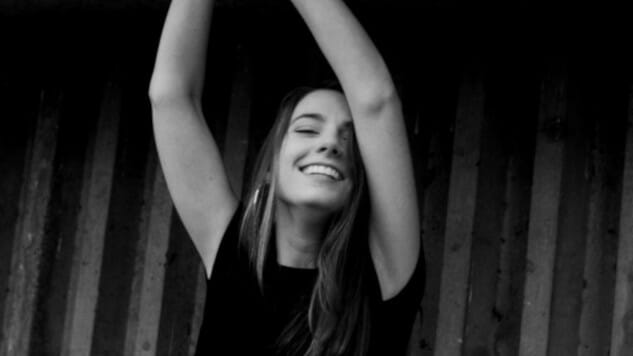 After making a name for herself in Australia, Angie McMahon is ready to take the U.S. by storm. Earlier this year, she took home SXSW's coveted Grulke Prize (previously won by Courtney Barnett), and today she's announcing her debut album with a new single.
"And I Am a Woman" is an arresting example of McMahon's songwriting, steadily building from hushed murmurs and an austere guitar to impassioned wails and thicker instrumentation through a synthesized bridge.
While the instrumentation is certainly impressive, it's McMahon's voice that takes the track to another level; her growling timbre stabs and twists, levying its power with a lyrical tenderness that still bites. McMahon explains in a statement that the song is a plea for change in the overbearingly heteronormative and patriarchal society we live in: "There are all these things that our society teaches us about bodies, spaces, choices, feelings, safety, that we have to question and unlearn and do better with."
On her album Salt, a press release promises "slow burns constantly on the brink of exploding in distortion," which is just about all we needed to hear to be excited. The album is due out on July 26 via Dualtone Records, and you'll find the tracklist and album art at the bottom of this page. McMahon's also got some tour dates coming up, including a handful of dates in November in the States.
Listen to "And I Am a Woman" below, and feel free to revisit earlier single "Missing Me" here.
Salt Album Art: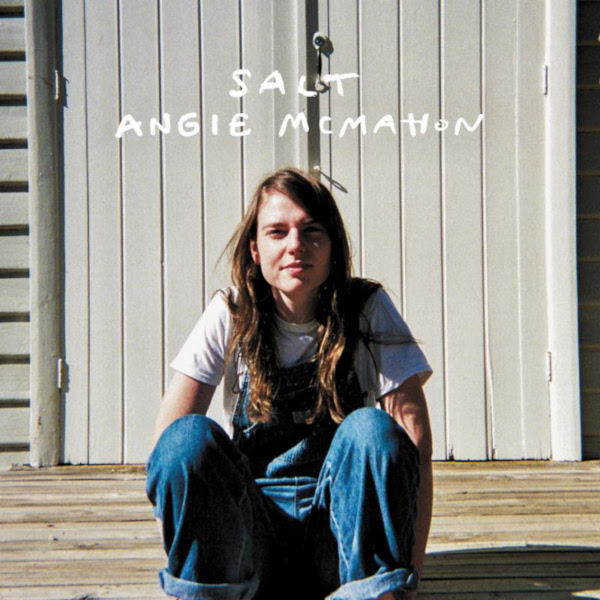 Salt Tracklist:
01. Play The Game
02. Soon
03. Keeping Time
04. Slow Mover
05. Missing Me
06. Push
07. Pasta
08. Standout
09. Mood Song
10. And I Am A Woman
11. If You Call
Angie McMahon Tour Dates:
July
15 – Los Angeles, Calif. + @ – Hotel Cafe
26 – Newport, R.I.+ @ Newport Folk Festival
31 – New York, N.Y.+ @ Rockwood Music Hall
August
03 – Waterford, Ireland @ All Together Now
05 – Dublin, Ireland @ Workmans Club
07 – Budapest, Hungary @ Sziget Festival
October
02 – Melbourne, Australia @ Recital Centre
03 – Canberra, Australia @ Canberra Theatre
04 – Sydney, Australia @ City Recital Hall
05 – Wollongong, Australia @ Yours & Owls Festival
10 – Gold Coast, Australia @ Miami Marketta
11 – Maroochydore, Australia @ Sol Bar
12 – Brisbane, Australia @ The Tivoli
16 – Adelaide, Australia @ The Gov
18 – Perth, Australia @ Astor Theatre
19 – Hobart, Australia @ The Waratah Hotel
November
03 – Chicago, Ill.* @ Chicago Theatre
06 – Columbus, Ohio* @ Palace Theatre
07 – Akron, Ohio* @ Akron Civic Center
09 – Verona, N.Y.* @ Turning Stone Event Center
10 – Rochester, N.Y.* @ Auditorium Theatre
12 – Boston, Mass.* @ Boch Center
15 – Mashantucket, Conn.* @ Foxwoods Resort
16 – Bethlehem, Penn.* @ Sands Bethlehem Events Center
18 – Washington, D.C.* @ The Anthem
21 – New York, N.Y.* @ Hammerstein Ballroom
22 – New York, N.Y. @ Hammerstein Ballroom
23 – New York, N.Y.* @ Hammerstein Ballroom
25 – New York, N.Y.* @ Hammerstein Ballroom
26 – New York, N.Y.* @ Hammerstein Ballroom
(+ solo, acoustic)
(* with Hozier)