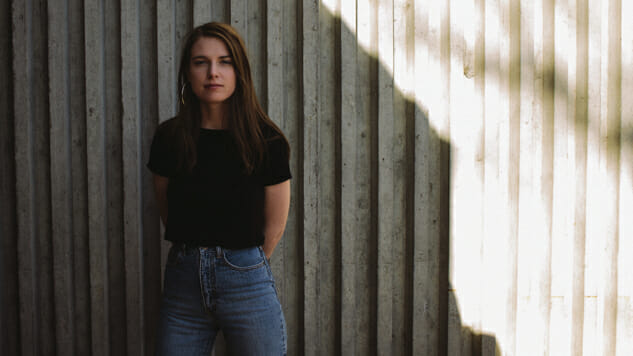 Angie McMahon's new music video for "Missing Me" is out and the perfect complement to the Grulke Prize-winning Australian singer-songwriter's cathartic anthem from her forthcoming debut album Salt, set for release by Dualtone Records later this year.
A love letter to the Australian farmland that framed McMahon's childhood, the lighthearted video features hand-scrawled lyrics and stick figure drawings, all painted over serene landscapes.
In the video's description, McMahon explains that the photos were taken by her and her dad, and remind her of belting songs at the open farmland around her as a child.
"When I was younger, I wanted to sing loud and see how high my voice would go, and when we would visit the family farm near the Murray River, I took the motorbike out into the fields with my iPod and tested the limits of my range," she explains. "Basically I would call it screaming along to Kelly Clarkson. The huge space felt safe and I felt so free to make any emotional noise without having to worry about how people would react. This year my brother told me he could hear me doing that, so anyway, bit embarrassing."
"Missing Me" perfectly captures the tensions and emotional turmoil of love. It rages in protest, yet sizzles and burns with a broken heart.
"Loving you has thrown me," McMahon laments. "Loving you is lonely."
McMahon says in a statement that her single is about "releasing all that punchy sass and angst that bubbles under the surface when somebody isn't listening to you, or they're letting you down, or breaking your heart."
With the warmth of heavy guitar—though not as heavy as her punchy lyrics—McMahon is fueled by fiery anger and throbbing pain, taking us through an intimate narrative laced with her bluesy, hushed vocals.
"Oh, you better be missing me now," she finishes with the biting sass of an almost-threat.
Watch the lyric video for yourself below.