ANOHNI Releases Subtle, Emotional Video for "I Don't Love You Anymore"
Image via YouTube
Music
Video
ANOHNI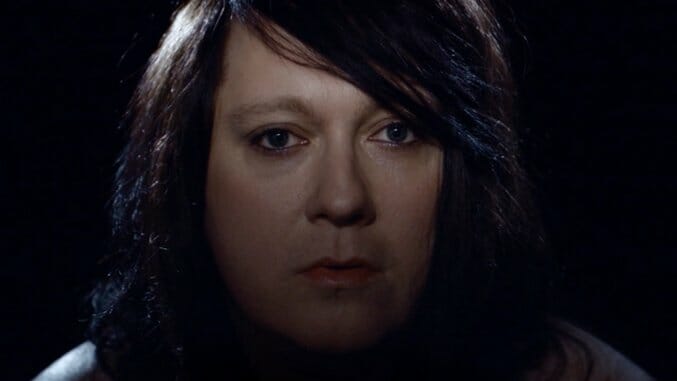 Interpersonal confrontations are notoriously uncomfortable. But ANOHNI's new video for the track "I Don't Love You Anymore," from her debut solo album HOPELESSNESS, renders that tension with particularly weighty impact. The video is a single, unbroken and shadowy shot of her face: she stares down the camera and addresses an ex-lover (which, to our unease, feels like us) with brutal intensity.
"You left me lying in the street / You left me without body heat / I curled into rust / My body turned into dust / […] I don't love you anymore." The emotion in both the lyrics and the visuals is relentless. ANOHNI's facial expressions change subtly: her agitation builds as the music builds almost to a breaking point that never quite comes—there's no release, only pain.
Brace yourself, and then watch the excellent "I Don't Love You Anymore" video above. Find out where HOPELESSNESS landed on our list of the year's best albums so far here.