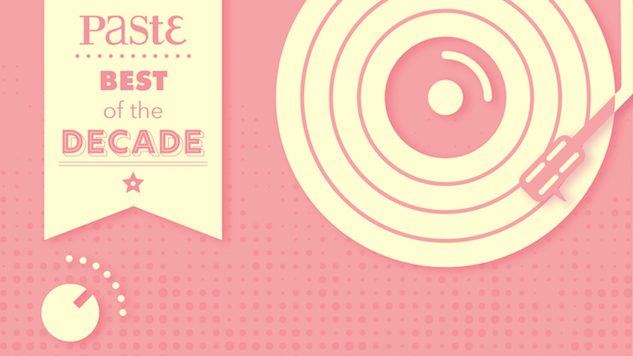 The funny thing about folk music in the 2010s is that none of it really sounded alike. Modern technology has afforded acoustic-minded artists the ability to embellish their lyrics with production flourishes and pop gizmos, but just because a song features drum loops or synth doesn't mean it can't count as a folk piece. Fleet Foxes arguably incorporate more textures than your everyday pop or rock act, and Bon Iver has been punching up folk sounds for a new generation of music fans since the first notes of "Flume" lit up our ears in 2008. Meanwhile, some of Justin Vernon's and Robin Pecknold's contemporaries are still capitalizing on the minimalist methods popularized by Dylan, Baez, Mitchell and the whole lot of string-slinging troubadours who found themselves in the midst of the mid-20th century's American folk revival. The Tallest Man on Earth rarely steps beyond a guitar; Julie Byrne isn't one to decorate her albums save for the spare layer of ambient noise. Crossover is inevitable, and a few of these albums even appear on our best country and indie rock album decade lists. Genre has become increasingly obsolete, but this is all folk music, at least by this decade's loose standards. And these albums in particular are the ones we've loved and shared over the past 10 years here at Paste. Read on for our 40 favorite folk albums of the 2010s.
Listen to our Best Folk Albums of the 2010s playlist on Spotify right here.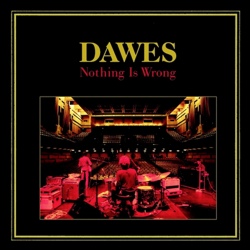 40. Dawes: Nothing Is Wrong (2011)
Two years after releasing their debut, North Hills, the men of Dawes hit the road for a long tour. Forced to write in the free time they were afforded, the songs on Nothing Is Wrong are marked by the qualities of a band in motion. "These days my friends don't seem to know me / Without my suitcase in my hand," Taylor Goldsmith sings in the opening track, "Time Spent in Los Angeles." But despite the uncertainty and bouts of solitude that often come with life on the road, Goldsmith seems to find freedom in his travels. "Maybe cause I come from such an empty-hearted town / Or maybe cause some love of mine had really let me down," he says on "If I Wanted Someone." "But the only time I am lonely is when others are around / I just never end up knowing what to say." Musically, on the other hand, there's no worry that Dawes has lost its way. The songwriting and emotion are just as impressive on Nothing is Wrong as they were on North Hills. The influence of the North Hills and Laurel Canyon music scenes are still present as well, right down to Jackson Browne's supporting vocals on "Fire Away." Two years of fine-tuning their live sound made all the members of Dawes master musicians not only individually, but as a collective. Alex Casnoff's work on the keys shines on nearly every track; Wylie Gelber maybe one of the most tasteful bassists ever, and young Griffin Goldsmith's percussion is rock steady and incredibly impressive. But it is the sum of all these parts that makes Nothing is Wrong something truly special. —Wyndham Wyath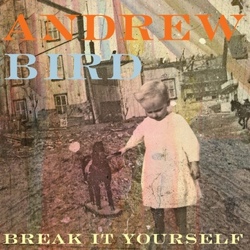 39. Andrew Bird: Break It Yourself (2012)
Andrew Bird follows the same definition of "quirky" that people use for Wes Anderson movies —his interests are certainly idiosyncratic, but somehow the definition feels too overreaching, like using Instagram and "hipster" in the same breath. But his seventh solo album, Break It Yourself, fits those dreaded descriptors, from the titles onward. There are references to Greek mythology, to horrible international tragedies. There's a fake palindrome (how meta!). There is, per usual, quite a bit of whistling. It is, however, a bit more reserved than the earlier Birds. Gone are the rapturous flourishes of "Fake Palindromes" and even further the weird but awesome swing revival phase in which he participated as a Squirrel Nut Zipper. What we're left with is a guy with a violin, an embouchure of pure steel, and a set of sweet, gentle jams that will come to you with good intentions. Break It Yourself greets its listener like a friend-turned-lover making the first move: sitting on opposite ends of the couch, inching closer and putting its arm around you. By the end, you're curled up together. —Lindsaey Eanet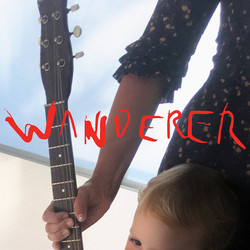 38. Cat Power: Wanderer (2018)
Chan Marshall, who records under the alias Cat Power, boasts more musical prowess than many singer-songwriters would even know what to do with. In fact, after nine gleaming LPs, she almost stopped doing anything with it—she told The New York Times that after getting pregnant in 2014, she thought about abandoning her music career to move to Australia and change her name to Beth. Instead of fulfilling those outback fantasies, Marshall went back to work. The result was her 10th LP, Wanderer, a marvelously minimalist, generously arranged and smartly written glance into one woman's mind. Raw and trusting, Cat Power opens up on Wanderer in ways only a practiced and weathered musician could. "Horizon" is nestled at Wanderer's burning core, a warmly composed, barely tweaked familial love song. Here, Marshall lovingly bakes in some AutoTune, an unexpected but welcome treat. Marshall allows Wanderer to be about lots of things at once: such life-altering instances as motherhood and death as well as plentifully covered topics like love and relationships. Cat Power has stumbled at times during her lengthy and storied career, but on Wanderer, she gracefully lands on all four feet. —Ellen Johnson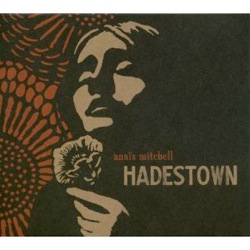 37. Anaïs Mitchell: Hadestown (2010)
Before its Broadway debut, Hadestown was a musical for way, way off Broadway. Anais Mitchell's stunning folk opera succeeds on many levels. It's a brilliant recasting of the Orpheus and Euridice myth. It's a pointed political commentary on what may be the downtrodden, cash-strapped America of 1933, or the downtrodden, cash-strapped America of 2010—or now. And it features some wondrous ensemble singing, from Mitchell as Euridice, from Bon Iver's Justin Vernon as a seductive Orpheus, from Ani DiFranco as Persephone, and, most notably, from gruff-voiced folkie Greg Brown, who imbues the lord of the underworld with both maniacal glee and Dick Cheney's calculus of pragmatic deathdealing. —Andy Whitman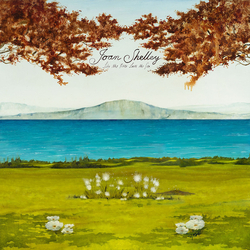 36. Joan Shelley: Like The River Loves The Sea (2019)
Joan Shelley was kind enough to include a thesis statement with her new album Like The River Loves The Sea. It's the first track, "Haven," and its only verse goes like this: "A haven woven with warm colors / A woolen place to rest your head / And a light comes in / Forms and binds you / To mold and carry you this long way to go." Shelley isn't just the singer of the song. She is that light. This was already established back in 2017 by Paste's review of the Louisville-based folk-singer's previous (self-titled) full-length: "Shelley's light is absolutely irrepressible." In fact, it glows even brighter on Like The River Loves The Sea, her sixth LP. Where Joan Shelley and 2015's Over And Even occasionally dimmed Shelley's songs with shadowy production or dusky arrangements, the new album's dozen tracks feel more confident and out in the open. Take, for example, "Coming Down For You," a spirited song of devotion driven by a repeated guitar riff that seems to flicker like a flame in a steady breeze, featuring the world-class backing vocal work of Bonnie "Prince" Billy, aka Shelley's fellow Louisvillian, Will Oldham. He shows up later, too, on "The Fading," a delightfully lilting ode to the natural world: Springtime light, a muddy river, winding vines and rising seas dot the track, which is not only the best on the album, it's also a centerpiece of sorts. "Oh Kentucky stays on my mind / It's sweet to be five years behind," Shelley sings, poetically capturing the alluring, unhurried pace of life in her home state. —Ben Salmon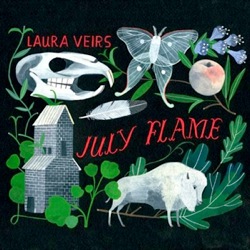 35. Laura Veirs: July Flame (2010)
Laura Veirs' seventh album, released in the blustery throes of January 2010, takes its name from a kind of peach that finds its way into farmer's-market bins in the hottest weeks of the year—a peach, the story goes, that cured her of a nasty bout with writer's block one steamy Portland afternoon a few summers back. Still, it's hard to imagine a better soundtrack to the chilly months of wood smoke, crackling leaves, deep Vs of geese honking overhead and squash simmering on kitchen stovetops than this collection of heady, steady, pensive songs. It's a feel-good record of the oddest sort, a melancholy meditation on happiness and its delicate transience—warmer and rootsier than her earlier work, which boasted a kind of cautious experimentalism. July Flame is carefully composed, ever-deepening, glinting and glowing in new ways each time it's played; there's an inkling of something greater coming just around the bend, but for now it's Veirs' finest work. And so let us curl up in our burrows with these songs and our own flickering July flames 'til the green shoots return and the rivers run full again. "It's gonna take a long, long time," Veirs sings on her resolute final track. "But we're gonna make something so fine." —Rachael Maddux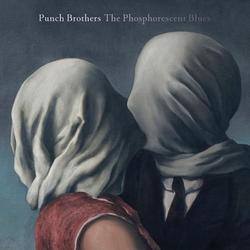 34. Punch Brothers: The Phosphorescent Blues (2015)
Americans are sick, the Punch Brothers tell us on their fourth studio album. But our mutual affliction isn't the viral kind—at least not in the traditional sense. "Your trouble vibrates the table," sings mandolinist Chris Thile, backed by a sprightly churn of banjo, fiddle and upright bass. "There's nothin' to say / that couldn't just as well be sent / I've got an American share / of 21st century stress." Throughout the nine years leading up to this release, Punch Brothers helped popularize "prog-grass"—a forward-thinking movement that utilizes traditional bluegrass instrumentation while weaving in elements of classical, alternative rock, jazz and even mainstream pop. Essentially, the quintet (Thile, violinist Gabe Witcher, banjoist Noam Pikelny, guitarist Chris Eldridge, bassist Paul Kowert) are modernizing the bluegrass format for the 21st century. The Phosphorescent Blues adds emotional resonance to that approach, underpinning the band's tasteful virtuoso playing with a lyrical concept about artificial connection—namely, our culture's addiction to smartphones. Like every Punch Brothers album, The Phosphorescent Blues is defined by technical chops. But its lyrical focus offers a vibrant edge over its predecessors. Thile's words are both deeply sad and quietly hopeful, meditating on the way pieces of vibrating plastic drive us both together and apart. "How long, oh Lord, can we keep the whole world spinning under our thumbs?" the band warmly harmonizes on "My Oh My," their voices rising and falling. The answer's there—not in their words, but in the way they ask. —Ryan Reed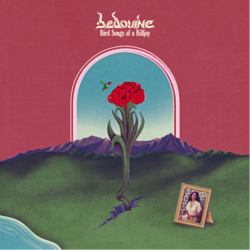 33. Bedouine: Bird Songs of a Killjoy (2019)
Isolation can be both enjoyable and insufferable. Azniv Korkejian (aka Bedouine) explores both kinds of confinement in these Bird Songs, first the frustrating loneliness of "two people never getting together" on swirling album opener "Under the Night," then the startling freedom of separation on "One More Time," where she basks "on an island with no one else around." On "Bird," she warns "that it's you against the rain" and dotes on some sweet, flightless creature before leaving it alone to "sing." Early in the record she mournfully quips, "You love how much I love you / when you're gone." All these verses point to a complicated, ever-changing relationship with space and separation. While many of these songs are concerned with flying solo, Korkejian is still an expert on "Matters of the Heart," a sly and jazzy tune that uplifts side B of this record. When she sings, "Call me like a phone / Just ring to me, baby" Korkejian sounds like the same woman who said, "I like watching people make out to my songs so I encourage consensual… anything, really," at a Bedouine show earlier this year. She who values alone time can still yearn for company. I treasure both, and I would like to curl up inside Bird Songs of a Killjoy and live there forever. —Ellen Johnson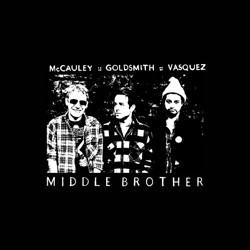 32. Middle Brother: Middle Brother (2011)
Very rarely does a supergroup manage to come up with something as good as the sum of its parts. Just like a movie starring a crowd of A-listers doesn't necessarily equal anything Oscar-worthy (we're looking at you, Ocean's 12), it isn't a given that a band with three frontmen will be able to effectively pool its talents. But the men of Middle Brother sound as if they've been playing together for years. John McCauley (Deer Tick), Matt Vasquez (Delta Spirit) and Taylor Goldsmith (Dawes) take turns singing lead, and from the first harmonies on "Daydreaming" it's clear that we've got a true collaboration on our hands. At times they sound so in tune with one another that Middle Brother starts to feel like a concept album, like a time capsule crafted by the trio of rock troubadours to document their rise to fame. We get the sense that in addition to their shared influences, the members of Middle Brother have plenty of common experiences in their pasts. —Bonnie Stiernberg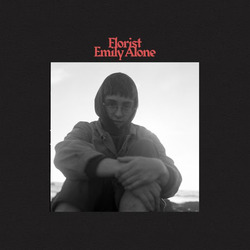 31. Florist: Emily Alone (2019)
There is transformative power coursing through the 12 songs on Emily Alone, the new album from indie-folk project Florist. It's not loud or showy or self-serving or generous. It's just there, simple and plainspoken, waiting to be engaged and willing to move through anyone who needs it. Presumably, that's what happened to Emily Sprague, the Los Angeles-based singer-songwriter named in the album's title. Last winter, she wrote and recorded Emily Alone during a period of isolation and personal reflection spurred by the unexpected death of her mother and a move across the country, away from her collaborators in Florist (the band's home base is still listed as New York on their Bandcamp). On Emily Alone, Sprague strips down her songs to their barest elements, leaving only her voice, words and plucked acoustic guitar (plus an occasional exception) to carry the message. What's left is not just bedroom-recorded confessional music, but pure introspection, confusion, revelation and emotion rubbed raw and exposed to the world. These songs are not sad so much as they channel the ebbs and flows of life lived inside a human brain with startling accuracy. Perhaps you have to be in the right place—emotionally, spiritually, spatially or whatever—for Emily Alone to impact you fully. But if you're there, you'll feel it. And if you're not there, that's okay. When you're ready, Florist will be there waiting for you. —Ben Salmon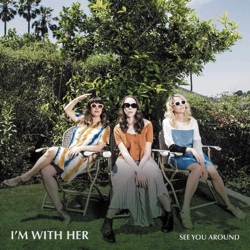 30. I'm With Her: See You Around (2018)
Their band name may remind you of a particularly turbulent election season, but their music, which is punctuated with warm harmonies and bare-bones acoustics, recalls a relaxed hootenanny rather than a televised debate. Nickel Creek's Sara Watkins, Crooked Still's Aoife O'Donovan and folk songstress Sarah Jarosz began collaborating as I'm With Her back in 2015—prior to the launch of Hillary Clinton's identically named presidential campaign slogan—but See You Around is the bluegrass supertrio's full-length debut. Their fortified voices, plus Watkins' fiddle, O'Donovan's guitar, and Jarosz's mandolin, mesh in a familial way—it's a wonder they aren't sisters. Plucky and purposeful, See You Around is at once soothing and sweeping, a testament to practiced musicianship and the power of collaboration, a chief value in bluegrass/acoustic scenes. During performances, the three women gather around a single microphone, like a family sitting down for supper. On the record, similes and other clever lyrical nuggets are woven into a hearty 40 minutes. See You Around creeps to start with a gentle crescendo and resounds to a close with the hymn-like "Hundred Miles." Though still in their infancy as a group, I'm With Her are pros, and their ability to effortlessly freshen bluegrass sounds while maintaining musical mastery marks them as one of the best working supergroups, in Americana and beyond. —Ellen Johnson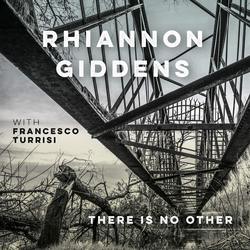 29. Rhiannon Giddens & Francesco Turrisi: there is no Other (2019)
On her newest endeavor, the album there is no Other (out now on Nonesuch), former Carolina Chocolate Drops frontwoman and banjo whiz Rhiannon Giddens, along with the Italian multi-instrumentalist Francesco Turrisi, tracks the movement of people—and their music—across cultures and centuries, particularly in regards to their respective areas of expertise: Giddens knows inside and out the African American influence on roots, acoustic and old time music; for Turrisi, it's a deep knowledge of Arabic music and its imprint on Europe and beyond. The album is grounds for a smaller world, a beautiful narrative convincing us of our similarities, not our differences. The stories in these songs can act as hymns, folktales or dispatches from some lost time or place, but it's really in the instrumentation where the album's deepest messages—a condemnation of "othering," the social practice of ostracizing those considered outsiders, and a campaign for the similitude of human experiences—come to light. If instruments from different parts of the world can work together so seamlessly, why can't people? —Ellen Johnson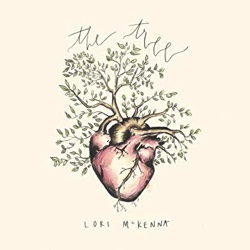 28. Lori McKenna: The Tree (2018)
Every Lori McKenna album has at least one song that will make you cry—and depending on who you are, and where you are in life, it could be any of them that gets you choked up. It's not that McKenna is trying to put a lump in your throat. The Massachusetts songwriter is just singing the truth as she knows it, which is well enough: she's a mother of five who has been married to the same man for 30 years and still lives in the town where she was born. She has a well-informed perspective, then, on growing up and growing older and watching the world change around you. Like most of her work, McKenna's latest is a family-centered collection of rootsy folk songs, and as usual, she finds profundity in the ordinary moments of everyday life. McKenna's attention to detail, and the way she makes universal sentiments suddenly, and piercingly, specific, are why her songs are special enough to have earned the deep respect of her fellow folk singers, and to have caught the ear of the big-ticket country stars who have recorded them, including Tim McGraw, Faith Hill and Little Big Town. Wistful songs about love and family would be deeply uncool in the wrong hands, but McKenna seems more interested in being honest than hip. Her voice is warm and frank, and her understated, mostly acoustic musical arrangements never overshadow lyrics in which she almost always manages to say the right thing. —Eric R. Danton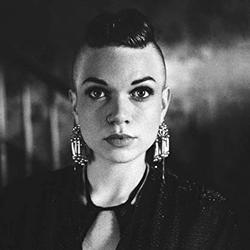 27. Lillie Mae: Forever and Then Some (2017)
After pulling out from the orbit of tastemaker Jack White, for whom she provided fiddle, mandolin and vocal contributions on 2014's Lazaretto, Lillie Mae Rische set out to accomplish that not-at-all-daunting task: Condense an entire musical adolescence and young adulthood into a debut album that reflected everything from the joys of traveling with a family band to the bizarre experience of backing up one of the most famous guitarists in the world. That album, Forever and Then Some, plants a flag of absolute confidence and independence, showcasing both Rische's lilting voice and skill as a tender lyricist and the sheer talent of the group of musicians she's surrounded herself with. Musical breakdowns on tunes like "Honest and True" or "To Go Wrong" display an effortless mastery of violin from one Rische (Lillie) and guitar from another (brother Frank Rische), with a complexity of arrangement that is rarely called for in modern folk/country albums that are eyeing any kind of crossover potential. There's an undeniable passion for good old fashioned musicianship on display here, and a sense of true team effort that pays off in immensely satisfying fashion. —Jim Vorel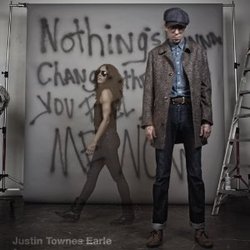 26. Justin Townes Earle: Nothing's Gonna Change The Way You Feel About Me Now (2012)
If you still haven't listened to Harlem River Blues, Nashville heir-to-the-Americana throne Justin Townes Earle's 2010 album, go do that first, before you get into Nothing's Gonna Change the Way You Feel About Me Now. It was one of the best albums released that year, and it got the critical attention it deserves, but three days after its release, Earle found himself in trouble with the law, arrested for battery, public drunkenness and resisting arrest after an altercation with venue staff at Radio Radio in Indianapolis. Personal struggles with addiction and troubles with the law, not to mention the connection of his folk-royalty father, Steve Earle, have meant that Earle the Younger, gifted as he is, has always had a specific narrative attached to him and his music. That was where we were at with Justin Townes Earle when he opened his 2012 album with the line, "Hear my father on the radio, singin' 'Take Me Home Again,'" following up with "Sometimes I wish that I could get away / sometimes I wish that he'd just call" and a sighed "I thought I'd be a better man." That self-awareness comes into play again, and Earle lays it all down for us less than a minute into the album, and beautifully, amid gentle, echo-y electric picking and mournful horns that wind around his words like the Carolina coast he references. Nothing's Gonna Change… is ultimately the kind of album you can curl up into, let the warm tones surround you and rest easy—not in a The King of Limbs, "this-album-made-me-fall-asleep" way like but in a way that makes you feel like, "damn, everything feels right about now." At the risk of sounding like a jerk, Earle's album title is true. Nothing will change the way we feel about him: he will forever be tied to his father, his mythos, his demons, but above all, his ability to make really wonderful music. Nothing will change how we feel about him, and in his case, that's a good thing. —Lindsay Eanet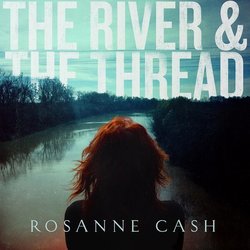 25. Rosanne Cash: The River & the Thread (2014)
With a voice like good claret or damp moss, Rosanne Cash's singing is something to sink into. Surrender to the tones, mostly dark, but marked by the occasional glimmer of light, and let the emotions they contain seep inside. For Cash, the emotions on The River & The Thread are complex and tangled, especially the Grammy-winner's own difficult relationship with the South, her roots and her own musical journey. What emerges, beyond a woman grappling with a legacy as much in the rich bottom land as her father Johnny's iconic presence as the voice of America, is a knowing embrace of the conflicts in the things we love. The 11-song cycle is mostly a meditation on the textures and musical forms that emerged South of the Mason Dixon. Finding not just resolve, but acceptance is a gift. Cash, who's sidestepped her heritage, and eschewed a career as a country star with 11 Number Ones, a marriage to a country writer/producer/artist Rodney Crowell and the city/industry where she found prominence, savored her wandering and the Manhattan life she built. With The River & The Thread, she comes home with the warmth reserved for knowing where we're from. As powerful a witness for the region—Memphis, Mississippi, Alabama, Arkansas—as it is a lovely quilt of musicality, braiding blues, folk, Appalachia, rock and old-timey country, this is balm for lost souls, alienated creatures seeking their core truths and intellectuals who love the cool mist of vespers in the hearts of people they may never encounter. —Holly Gleason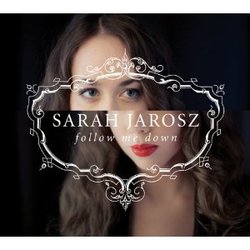 24. Sarah Jarosz: Follow Me Down (2011)
With a descending circular flourish of acoustic guitar notes, the bluegrass influence on Follow Me Down is evident, but the almost weightlessness suggests something else, something perhaps more. By the time the husky alto voice comes in, inviting us to "Follow me down through the cotton fields/ Moon shadow shine by the well/ Lead us down a road, where no one goes, we can run away…," the bewitchment is complete. A 17-year-old Sarah Jarosz made quite a mark in 2009 with Song Up In Her Head, but rather than hone the traditional Appalachian discipline, the sensualist singer explores the possibilities of acoustic/roots music—conjuring songscapes, erotic tableau and enough tension to hold listeners transfixed throughout Follow Me Down. From Wimberly, Texas, where the countryside rolls endlessly and vastness invites a certain dreaminess, as well as a need to be present, Jarosz has synthesized opposing realities into a textured whole. She matches a reeling instrumental like "Old Smitty" with the classic singer/songwriter stylings of "My Muse," an etherlike intoxication that draws the listener by the ear, then the heart and finally the brain. Somewhere in between those aesthetics is the folk/Appalachian "Here Nor There," a dobro-defined examination of elusiveness heightened by Darrell Scott's back-holler harmonies pressing against her feathery alto. With so much ground covered without the usual jarring disconnect, Jarosz closes Follow Me Down with an instrumental meditation of mandolin, cello, wood flute and violin called "Peace." A settling coda for the journey, it suggests quiet places to consider all that has been revealed—and offered her fans a sense that the dream has only just begun. —Holly Gleason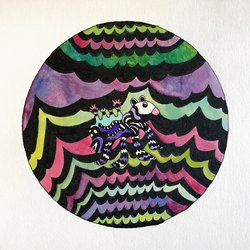 23. Angelo De Augustine: Swim Inside the Moon (2017)
You've heard of bedroom records, but what about a bathroom record? Swim Inside the Moon, L.A.-based Angelo De Augustine's second album and first for Sufjan Stevens' Asthmatic Kitty Records, was recorded in a bathtub with just one microphone. That's why Swim Inside the Moon feels so intimate: It's recorded in the closest of quarters, so every whisper, every guitar strum seems as if its being performed right in front of you. And it's no wonder Sufjan wanted to be involved in this project—Angelo De Augustine sounds like a protégé of the legendary singer/songwriter. The two have a very similar falsetto croon, after all. But Swim Inside the Moon is no copycat record: It's the culmination of every similarly-minded folk artist, from Nick Drake and Jackson C. Frank through Sufjan Stevens and Bon Iver, and Angelo De Augustine stands on his own. Tender songs like "Haze," "Truly Gone" and "Crazy, Stoned, and Gone" are as sweet and strong as anything in the aforementioned musicians' back catalog. Swim Inside the Moon is as beautiful of an album as you'll ever hear, loving, warm and stunning at every turn. —Steven Edelstone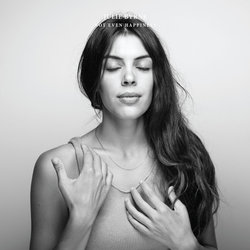 22. Julie Byrne: Not Even Happiness (2017)
Julie Byrne is from New York City. And Seattle. And Chicago. And Buffalo. And probably other places, too. Either she has moved around a lot, or she's from everywhere and nowhere all at once. Her second widely distributed album, Not Even Happiness, makes a strong case for the latter. Built mostly out of expertly fingerpicked guitar and Byrne's entrancing alto, the nine mystic folk songs wander the physical world: passing clouds and restless stargazing, hellish cities and endless roads, blue skies, bright moons and quiet back porches. Along the way, Byrne uses earthly concerns as a backdrop for explorations of love, loneliness, fear, forgiveness, spirituality and the eternal search for life's center. With a quiver full of memorable melodies and reverb that stretches to the horizon, this album is at once engaging, enigmatic and irresistible. "I have dragged my lives across the country," she sings on "I Live Now as a Singer," the luminous final track, "and wondered if travel led me anywhere." That's for Byrne to decide, of course. But Not Even Happiness is a beautiful and rewarding journey. —Ben Salmon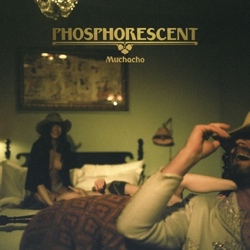 21. Phosphorescent: Muchacho (2013)
Muchacho aims big. Like the lacerating kiss-offs in Blood on the Tracks, Muchacho's lyrics map continents of separation and wandering to represent the distance between ex-lovers. Like the panoramic scope of Joshua Tree, the album's sonic textures capture wonder and immensity while keeping both bootheels on the ground. Like the benders and busts of Grievous Angel, Muchacho pursues both sin and absolution and offers apology for neither. And like Robbie Robertson in his solo debut, Matthew Houck—Phosphorescent's sole proprietor—adapts contemporary tools and technology to blend troubadour folk, Nashville country and Southern rock into a sound that's fully his own. Muchacho recapitulates the moment of love's collapse and catapults out into the companionable lonesome that waits. The contours of the physical and emotional landscape are set by the monumental "Song For Zula"—windswept by the arid atmospherics of solo Daniel Lanois and solidifying around adamantine strings, the track cycles the storm-gathering grandeur of "With or Without You" through the defiant heart of Dixie. Houck works with elements of sand and soil and gold and steam to cast love in some comprehensible form of relief. —Nathan Huffstutter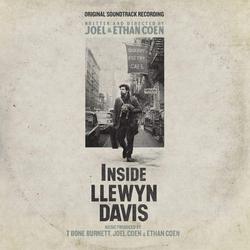 20. Oscar Isaac: Inside Llewyn Davis (2013)
Another Coen brothers film with T Bone Burnett at the musical helm, the soundtrack for 2013's Inside Llewyn Davis includes a wide selection of traditional folk songs, many of which are performed by lead actor Oscar Isaac. While Isaac's interpretations of folk ballads like "Hang Me, Oh Hang Me" and "Fare Thee Well (Dink's Song)" stand well on their own, this soundtrack's most impressive feat might just be introducing audiences to the music and story of Dave Van Ronk—the film's not-so-subtle muse. —Hilary Saunders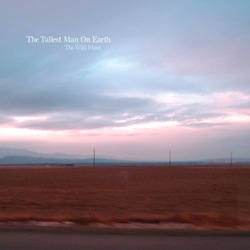 19. The Tallest Man on Earth: The Wild Hunt (2010)
Kristian Matsson plays to his strengths on The Wild Hunt, his second album. He keeps it simple, finger-picking strings to propel his gristly vocal melodies, which feel simultaneously cavalier and carefully wrought. Though his acoustic guitar often thwacks like a snare, his songs are uncluttered by percussion, harmonized vocals or the orchestral ornaments that are so prevalent in alt-folk. The clean, galloping banjos and guitars spotlight Matsson's pristine snarl, which slips down into powerful bass notes and reaches up and yelps on key, accentuating his ambitious, second-language lyrics: "I wasn't born, I just walked in one frosty morn / Into the vision of some vacant mind," he sings on "Burden of Tomorrow." If Sondre Lerche were a bluegrass-loving goblin, he might sound a little like this. —Brian Howe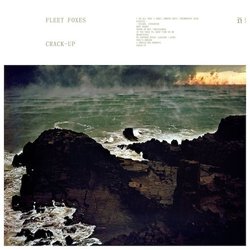 18. Fleet Foxes: Crack-Up (2017)
After Fleet Foxes' rustic self-titled debut took off unexpectedly in 2008, frontman and creative force Robin Pecknold poured himself into its excellent follow-up, 2011's Helplessness Blues. Then he moved to Portland and dropped out of public life, seemingly willing to check out for good. Thank the heavens he didn't. Crack-Up is at once sumptuous and ambitious, a serpentine journey from the center of harmony-drenched folk-pop out to the edge of Pecknold's brain and back. It is lovely, strange and generous, and ultimately a very welcome return for the Seattle band. Crack-Up sounds like a band that has become perfectly comfortable with its wanderlust. The evidence comes early, as opening track "I Am All That I Need / Arroyo Seco / Thumbprint Scar" is three songs in one, evolving from yawning anti-tune to orchestral gallop to a collage of cozy vocal ooohs, sloshing water and found sounds. —Ben Salmon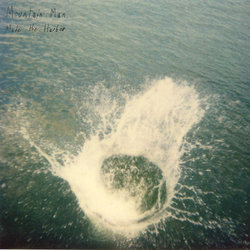 17. Mountain Man: Made The Harbor (2010)
Mountain Man have steadily been gaining notoriety since the release of their brilliant, bare-bones debut Made The Harbor. The three women who make up the trio—Alexandra Sauser-Monnig, Molly Sarlé and Amelia Meath—each have tremendous musical expeditions beyond their friendship folk project. Sauser-Monnig released a whimsical folk-pop LP under her Daughter of Swords alias in 2019, as did Sarlé under her own name. Meath keeps busy as one-half of the electronica-pop duo Sylvan Esso. But the three women sound most powerful when they sing together, and no where is that more clear than on Made The Harbor, a quiet, thought-provoking sit-back-of-a-record that meets you halfway, even if raw old-time music sounds strange on your modern ears. In songs about nature, humans, the South and the way they all interact, Mountain Man achieve a soft-spoken masterpiece in Made The Harbor. It's certainly not the flashiest folk music you'll hear from this decade's crop of roots experimenters, but it may just be the most earnest, the most leveled. Mountain Man don't even need instruments to make music—many of their songs are entirely a capella. You'd hear more noise in the deepest parts of a forest. —Ellen Johnson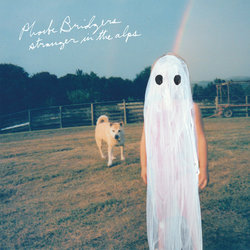 16. Phoebe Bridgers: Stranger in the Alps (2017)
"Jesus Christ, I'm so blue all the time," Phoebe Bridgers sings in "Funeral," one of the best songs on her incredible debut album, Stranger in the Alps. "And that's just how I feel. Always have, and I always will." No doubt about it: Alps is, at its core, a collection of sad folk songs, presented with nifty sonic accoutrements (mournful fiddle here, electro-noise there) and clever references (David Bowie, Jeffrey Dahmer) that give them added dimension. But it's Bridgers's plainspoken lyrics and airy, inescapable melodies that make Alps not just one of 2017's best debuts, but also one of that year's (and this decade's) best albums by anyone at any stage of their career. At 23-years-old, she already had a masterpiece under her belt. —Ben Salmon

15. Jessica Pratt: Quiet Signs (2019)
The worst assumption you can make going into Jessica Pratt's Quiet Signs is that there won't be much there, that minimalism isn't for you. Knowing the folk singer/songwriter's aversion to bells and whistles (and taking into consideration the album's telling title), I myself feared a hollowness, but I was delighted to find the singer/songwriter somehow brings a maximalist energy to a record so subdued you'll refrain from speaking during its quivering 27 minutes, for fear of disturbing the peace. Quiet Signs is a convincing argument for simplicity. Pratt has a very, very restrained way of supplying strength and relief during our hectic moment. Her songs are so quiet they almost don't even exist, but maybe that's how we need to feel for just a moment—like we're just air. These tracks aren't immediately satisfactory. They emit tranquility only if you're willing to devote your full attention—and perhaps repeated listens. In under 30 minutes and in just nine songs, Pratt produces a warm, bewitching alternate dimension—but not the kind you fall into in a nightmare or thriller. The universe she's fashioned for herself is more paradisal. And if you take a moment to find a quiet space and just sit with this record's hollow parts, embracing them for the condensed elements they are, you might just find your own slice of heaven. —Ellen Johnson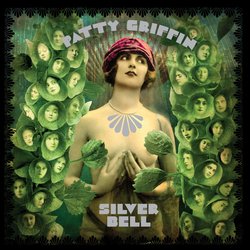 14. Patty Griffin: Silver Bell (2013)
Silver Bell is an object lesson in how radically and thoroughly the music industry has changed in the 21st century. Coming off two very critically acclaimed yet commercially unspectacular albums, Patty Griffin recorded her third album in 1999 at Daniel Lanois' New Orleans studio, with the understanding that A&M Records would release it just as it had released her 1996 debut, Living with Ghosts, and her 1998 follow-up, Flaming Red. However, the label had recently been purchased by Universal Music, which shuffled the imprints and upended the hierarchy. A&M canceled the release and shelved the album indefinitely. Griffin took it in stride: She finagled her way out of her contract, signed to ATO Records, recorded a string of excellent albums, won a Grammy, toured (and shacked up) with Robert Plant, and currently reigns as the uncrowned queen of the roots rock movement. During that time she re-recorded a few of those Silver Bell songs, but the album persisted as a bootleg passed around between her devoted fans.. Thirteen years later, Silver Bell finally got an official release—from Universal, no less. Silver Bell is generally best when it's quietest, when Griffin's vocals don't have to compete with a denser sound. On "Sooner or Later" she could be backed by an ace R&B outfit ca. '72; with a sharp guitar keeping time and a low organ setting a dusky mood, it's the kind of slow jam that prizes ambience and leaves the details up to your dirty mind. "So Long" is an old-time benediction, an apt closer that could have appeared on American Kid. Griffin is mostly confident in her musical breadth. —Stephen M. Deusner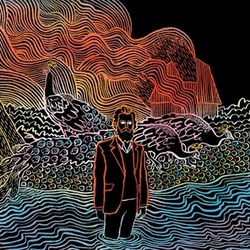 13. Iron & Wine: Kiss Each Other Clean (2011)
From the first notes of the fantastic, reverb-soaked "Walking Far From Home," it's clear that Kiss Each Other Clean picks up where 2007's The Shepherd's Dog left off. Sam Beam takes another step away from his lo-fi origins and experiments with more layered sounds. But the subtle power of Beam's voice never gets drowned out or dominated by the organs, flutes and percussion. Even with a handful of new elements, the album fit comfortably into the ever-transforming Iron & Wine catalog. It may be miles away from the stripped-down beauty of 2002's The Creek Drank the Cradle, but it's the fruition of a series of gutsy moves by an artist who doesn't need to whisper anymore. —Bonnie Stiernberg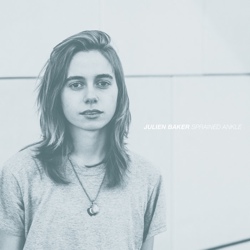 12. Julien Baker: Sprained Ankle (2015)
She may be uncomfortable talking about her substance abuse, a near-death experience and failed relationships, but Memphis singer-songwriter Julien Baker uses her music as a safe space to examine her past. Baker's skill lies in her narrative songwriting, which pierces her experiences to the bone. Now, sober, having quit even cigarettes, Baker works out her troubles on Sprained Ankle, a collection of beautifully arranged folk songs using mostly her voice, a guitar and reverb. After playing in a post-rock band in high school, she began to rein in her demons and write on her own. Out came lyrics about wrapping a car around a streetlamp, having more whiskey than blood in her veins, time spent in ambulances, of an unbearable break-up with her girlfriend, and facing mortality. These songs were more personal than her earlier efforts, and rather than take a poetic look at her misgivings, Baker is brutally honest about the ugliness she faced. Her lyrical battles are not only with herself, but also with God, like Jacob wrestling the angel. —Roman Gokhman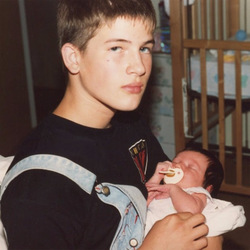 11. Big Thief: Capacity (2017)
Big Thief may have emerged in the latter half of this decade, but they've quickly become one of its most authentic and moving acts around. Fronted by the extremely warm-hearted, wise and nonjudgmental Adrianne Lenker, Big Thief thrive on the magic they unearth seemingly from a past life. Lenker delivers poetic lines about nature that never appear trite with a voice that ranges from gentle to fierce, always with a mother-like comfort. Their second album Capacity draws on earth's passing moments that are taken for granted—"the money pile on the dashboard fluttering" ("Shark Smile"), "Shrapnel and oil cans, rhubarb in the yard" ("Mythological Beauty"), "The sugar rush / The constant hush / The pushing of the water gush" ("Mary")—but it's grounded in humanity's brightest and darkest tendencies. Their tender, evocative indie-folk transcends any musical categorization—it's dirty, heartbreaking, trustworthy, gorgeous and armed with a childlike wonder and well-worn sagacity. While their 2016 debut Masterpiece offered raw charm, 2017's Capacity has a keener eye and an intoxicating richness. —Lizzie Manno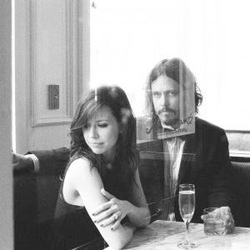 10. The Civil Wars: Barton Hollow (2011)
The Civil Wars seems like the moniker for a band exploring overt, loud disagreement. But the longing, melodic chamber-pop and folk from the duo formerly of John Paul White and Joy Williams puts the emphasis on "civil"—"courteous or obliging; polite." Barton Hollow approaches relationships and life dissatisfactions with a subdued presence reminiscent of Robert Plant and Alison Krauss' duets. But the tranquility dissipates as the songs peak, with White and Williams escalating the volumetric power of their playing and singing, taking full control of the songs' directions. They have no problem transitioning from tempered introspections to fiery declarations, at times within a single song. War has never been so pleasant. —Nathan Spicer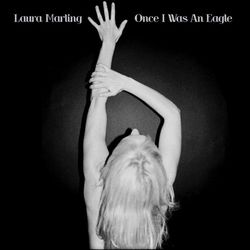 9. Laura Marling: Once I Was An Eagle (2013)
Throughout Laura Marling's excellent 2011 album A Creature I Don't Know, the British singer/songwriter refers to someone—or something—called The Beast. And in true Marling fashion, we never quite know if the story of The Beast is autobiographical in nature ("I'm nothing but the beast," she sings on "The Muse," one of the few times she embodies that monster). But on the song named after that character, "The Beast," Marling describes him as a man: "Tonight I choose the beast / Tonight he lies with me." Which is why the first line of Marling's next album, 2013's Once I Was An Eagle is so stunning: "You should be gone beast / Be gone from me / Be gone from my mind, at least / Let a little lady be." Opening with a gorgeous 16-minute suite—accompanied by one of the most dazzling videos of the decade—Marling, if we take her first person lyrics at face value (she frequently writes from other perspectives, and on many of these songs on this record, she takes on the persona of a woman named Rosie), treats this as her break up album, an honest and daring account of the aftermath of a failed relationship, presumably with ex-boyfriend Marcus Mumford. But this is no ordinary breakup album: Once I Was An Eagle is sometimes gorgeous and pleading ("Today I'll feel something other than regret / Pass me a glass and a half smoked cigarette / I've damned near got no dignity left" from "I Was An Eagle"), other times angry and accusatory ("I am loathe to say that I have been to stay / I've been with the devil in the devil's resting place" from "Devil's Resting Place"), but always somehow simultaneously vague and specific, poetic and free-flowing. Every word is here calculated—even the guitar tunings, which separate the albums into thirds. Once I Was An Eagle is nothing short of a masterpiece from one of this generation's best talents, a career highlight in one full of them. —Steven Edelstone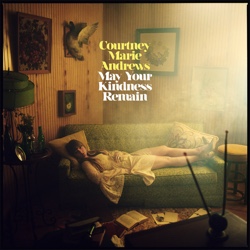 8. Courtney Marie Andrews: May Your Kindness Remain (2018)
After breaking through with a batch of restless, itinerant songs on Honest Life in 2016, Courtney Marie Andrews longs for something more permanent on the follow-up. The Seattle singer spends much of May Your Kindness Remain exploring ideas of home and what it means to have roots on 10 tunes that are lusher and more expansive while leaving plenty of room to showcase her astonishing voice. Andrews and her band recorded May Your Kindness Remain with producer Mark Howard, whose voluminous credits include albums by Lucinda Williams, Tom Waits, Bob Dylan and Emmylou Harris. Howard's understated aesthetic suits Andrews, who pushes herself toward bolder musical arrangements and a fuller, more soulful sound than the traveling-woman-with-guitar feel of Honest Life. On the folky waltz "I've Hurt Worse," she displays a lacerating sarcastic streak on lyrics mock-praising the loutish behavior of a suitor (or lover). Still, as the album title suggests, kindness reigns here. Sometimes Andrews is singing about it explicitly, as on the title track or the upsurging "Kindness of Strangers." Sometimes the people in her songs are simply doing their best to embody the idea that kindness matters. After all, it takes more than an empty house to feel like home. —Eric R. Danton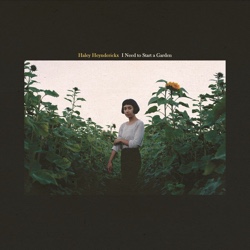 7. Haley Heynderickx: I Need to Start a Garden (2018)
We're not hurting for great singer/songwriters here in my hometown of Portland, Oregon. For years now, it's been one of our greatest exports alongside bacon maple bars and pizza named after metal albums. But if we were to get into the game of ranking these musical talents, I daresay that Haley Heynderickx would surely take the top spot. There's just something about the understated grace and humor mixed with an abundance of spirit that serves as a vital corrective to the sometimes self-important airs that her peers sometimes put on. This comes through quite beautifully on her debut album, I Need To Start A Garden. As lush and scenic as its title suggests, the album is a thoughtful collection, painting vivid, personal portraits of quirky characters, as well as intimate self-reflection. Album opener "No Face," inspired by a bar fight Heynderickx witnessed, stars a mysterious figure plucked from a Hayao Miyazaki film; on the ecstatic "Worth It," Heynedrickx turns inward, repeating: "Maybe I've been worthless/ Maybe I've been worth it." —Robert Ham and Loren DiBlasi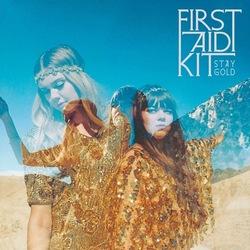 6. First Aid Kit: Stay Gold (2014)
On their major label debut, Swedish sisters Johanna and Klara Söderberg finally grew into their voices. First Aid Kit's vocal magic has been undeniable since their cover of Fleet Foxes' "Tiger Mountain Peasant Song" became internet-famous in 2008. Six years later, the sisters displayed a confidence that channelled both beauty and pain in songs of bold proclamations and frank confessionals. That emotional growth on Stay Gold manifests itself in the entire songwriting process. First Aid Kit's take the Americana influences so marked on The Lion's Roar and continue to integrate them musically through simple acoustic guitar strumming over swishing brushstrokes on a snare drum. However, First Aid Kit's storytelling now focuses inward. The simple rhymes of past hits like "Emmylou" have been replaced with darker and more introverted poetry of personalities in conflict and dreams unfulfilled. The singular beauty of the sisters' singing is bolstered only by the album's strong production. Recorded in Omaha, home of producer (and Bright Eyes founding member) Mike Mogis, Stay Gold features lush arrangements created by Nate Walcott and performed by members of the Omaha Symphony Orchestra. These layered sounds, so intricately woven to complement the sisters' voices, create a completeness that realizes First Aid Kit's musical maturity. —Hilary Saunders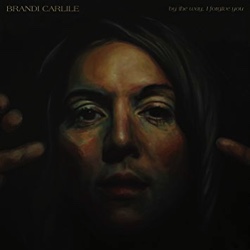 5. Brandi Carlile: By The Way, I Forgive You (2018)
In 2018, Brandi Carlile returned with her best album since The Story, and also her best yet. By the Way, I Forgive You features cover art by one of the Avett brothers, photography by Pete Souza (who documented the Obama White House), string arrangements by the late, legendary Paul Buckmaster, and production by Shooter Jennings and country producer du jour Dave Cobb. That Carlile remains the center of gravity in this star-studded universe is a testament to her considerable talents. Here she ably navigates a batch of songs that range from folk, country and blues to symphonic pop and rock pieces that would sound at home on a Broadway stage. No matter the backdrop, Carlile sounds completely in control. —Ben Salmon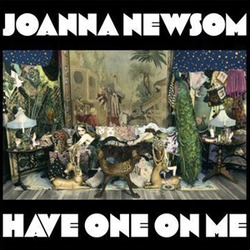 4. Joanna Newsom: Have One On Me (2010)
Joanna Newsom's Have One On Me was the finest two-hour, harp-driven, three-disc opus of the 2010s. Newsom—still your best possible icebreaker at a dinner party of hipsters, Renaissance Fair staffers and woodland creatures—released her last solo record, Ys, in 2006 to a response that ranged from gleaming to marry-me-I'm-begging-you. But if that sophomore album was a vivid glimpse into her weird little world, this sprawling sequel, conceived in flagrant defiance of conventional logic, is legitimately bananas. It's like tumbling into her world and getting lost for weeks. Devotees thrilled to Newsom (who produced the record, with Jim O'Rourke intermittently mixing) emptying her quiver of tricks here, and the results are indeed glittering. The title track is a serpentine fairytale of harp, mandolin, piano and other elfin instruments. A jaunty piano opens the fantastically titled "Good Intentions Paving Company," which briefly spirals off into diner pop. Best of all is gossamer showstopper "Baby Birch," which will shut down your world for nine and a half minutes. The album is not for the fainthearted. It's also not for anyone with a tendency to bristle at resolute self-indulgence. But over the course of the album, a weird thing happens: Her flutters and flourishes become comfortable, even at their saddest, and her babygirl voice takes on a grand assuredness. It's difficult to imagine another situation in which plinking pixie sounds, recurrent madrigal noises and radiant folk poetry could be categorically described as honking huge, but for all its girth, Have One On Me is packed with magic. —Jeff Vrabel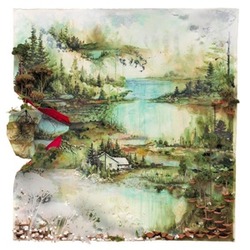 3. Bon Iver: Bon Iver (2011)
Bon Iver starts off quietly with a lovely little guitar riff on "Perth," but a keyboard wash and military drums kick in before we hear Justin Vernon's falsetto. Three-quarters of the way through, the song has swelled to its peak, something he and his bandmates Michael Noyce, Sean Carey and Matthew McCaughan became masters of while touring behind the Bon Iver debut. By track two, the band is highlighting Colin Stetson's guest saxophone (magnificent later on "Michicant") and Greg Leisz' pedal steel, along with Vernon's vocal range—he begins with a deep baritone before breaking into falsetto and then using his high natural register. And that's what makes Bon Iver one of the most satisfying responses to a hyped debut. It retains the beautiful melancholy of For Emma, Forever Ago, but in nearly every way, it's just more. More layered, more diverse, more interesting. He brings in collaborators to do what they do best, but never at the expense of his sound and vision. It treads into new sonic directions without getting lost. For Emma could be oblique at times, but the lyrics on Bon Iver often border on non-sensical: "Ramble in the roots, had the marvel, moved the proof be kneeled fine's glowing / storing up the clues, it had its sullen blue bruised through by showing." A majority of song titles reference places, but most meaning for the listener will come through the cathartic choruses: "Still alive who love you." "Never gonna break." "I could see for miles, miles, miles." And this one from "Calgary": "So it?s storming on the lake, little waves our bodies break / There's a fire going out, but there's really nothing to the south / Swollen orange and light let through, your one piece swimmer stuck to you." These all come as the music builds and emotions rise, and they're the moments on the album which linger throughout the day. —Josh Jackson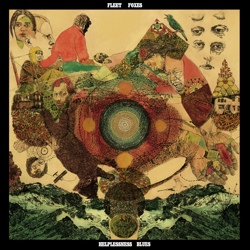 2. Fleet Foxes: Helplessness Blues (2011)
After their eponymous debut album earned a well-deserved standing ovation from critics, Fleet Foxes set the bar high for their sophomore album. Helplessness Blues is sweet and comforting at its worst and inspiring at its best. The foundations of many tracks are similar—the band frequently returns to the strumming, "ohhs" and "ahhs" that define opener "Montezuma"—but Fleet Foxes know how to layer sounds to add depth and make each song distinctive. The album is often about love—and the emptiness that can accompany its euphoria. —Ani Vrabel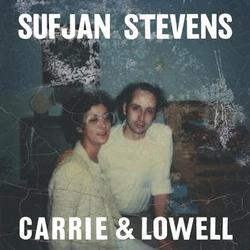 1. Sufjan Stevens: Carrie & Lowell (2015)
Carrie & Lowell was in no way what I wanted or expected from the next Sufjan Stevens album. I wanted something daring and sweeping—a musical progression from Age of Adz in some way. Instead, what we got was a quiet, moody set of songs not unlike something you'd find on a Sufjan Stevens album from the early 2000s at first blush. But there is also something fundamentally different about this album. It's urgent and spontaneous—the kinds of songs that are written in a rush of cathartic emotion on whatever instrument happened to be laying around. No three-minute orchestral intros to be written or historical facts to be researched. It's more Elliott Smith's XO than Illinois—and like XO, it has its eyes focused squarely on death. It stares straight into the hospital rooms, regrets, cloudy memories, and empty bedrooms—and dares to sing a quiet song about it all. Perhaps that ended up being more ambitious than another "State Project" album could have ever been. —Luke Larsen

Listen to our Best Folk Albums of the 2010s playlist on Spotify right here.