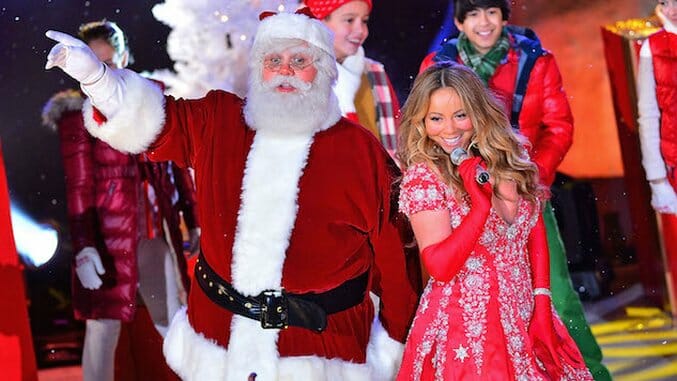 Hear that? Sounds like children laughing, people passing, meeting smile after smile. Maybe you're shelving your Christmas CDs until midnight after Thanksgiving, or maybe you've been listening to Justin Bieber's "Mistletoe" since dawn on Nov. 1—or, God forbid, before then. No matter which camp you fall into, the true Christmas season as defined by the calendar and the church (the season of preparation for Christmas, or Advent, as it's known in many branches of Christianity, begins on Dec. 1 this year) is finally drawing near—which means you can blast whatever jingle-bell-infused, eggnog-drenched music you want without shame. Whether you celebrate Christmas or not, chances are you'll come into contact with some holiday music one way or another this time of year. So we decided to round up 20 of the best, non-awful holiday records ever made, including non-negotiable classics and modern masterpieces alike. Without further fanfare or introduction, here are the best Christmas albums of all time.
Listen to our Best Christmas Albums of All Time playlist on Spotify right here.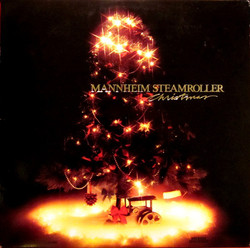 20. Mannheim Steamroller: Mannheim Steamroller Christmas
Maybe it does sound a little bit like Christmas inside a medieval castle that was renovated to resemble a rocket ship, but Mannheim Steamroller Christmas is chock full of absolute bangers, and it may be the only Christmas album that warrants use of such a term. Chip Davis' neoclassical collective has released plenty of hard-rocking, orchestra-pit-shaking music, but they're one of those groups who consistently make their big bucks in the last two months of the year. Their revved-up version of "Deck The Halls" could come across as cheesy to holiday music haters, but real fans of the season know it's the Christmas equivalent of a disco hit. —Ellen Johnson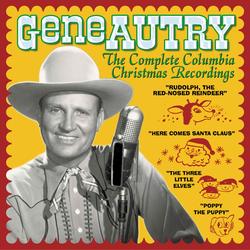 19. Gene Autry: The Complete Columbia Christmas Recordings
Autry, the singing cowboy, had the original recording on three of the most popular Christmas songs of the 20th century: "Rudolph the Red-Nosed Reindeer," "Frosty the Snowman" and "Here Comes Santa Claus (Right Down Santa Claus Lane)." Autry co-wrote the last song and sang them all with his languid, disarming tenor. Autry released a Christmas single every year during his peak years, and this anthology offers 26 different songs, all of them a pleasure to hear. —Geoffrey Himes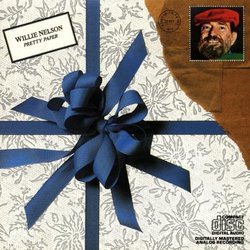 18. Willie Nelson: Pretty Paper
Nelson wrote his enduring Christmas classic, "Pretty Paper," inspired by a memory of a legless man in Fort Worth who pushed himself down the sidewalk on rollers and sold gift wrap. Roy Orbison turned it into a Top 20 single in 1963, and Nelson re-recorded it for this 1979 album produced by Booker T. Jones of the MGs. A country singer with a Texas twang and jazz phrasing, Nelson can make the most familiar songs sound new, especially slow numbers such as "White Christmas" and "Blue Christmas." —Geoffrey Himes


17. Charles Brown: Please Come Home For Christmas
Right after World War II, when Muddy Waters was roughing up the blues in Chicago, Charles Brown was smoothing them out in Los Angeles. In 1947, he wrote and sang the most enduring R&B Christmas song ever penned, "Merry Christmas, Baby," (though the credit went to his bandleader Johnny Moore), later the basis for one of Elvis Presley's greatest performances. He also sang and wrote "Please Come Home for Christmas," another timeless standard. Never has an artist been better served by the December holiday. —Geoffrey Himes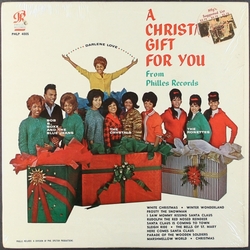 16. Various Artists: A Christmas Gift For You From Phil Spector
The most exciting, most cohesive album that Phil Spector ever produced was 1963's A Christmas Gift for You from Philles Records, now marketed as A Christmas Gift for You from Phil Spector. For once freed from the self-imposed pressure to create hits, the producer was able to craft one of rock's best-ever concept albums. It was also Darlene Love's finest moment. Her enormous soprano needed all its power to stay in front of Spector's surging wall of sound, but it did so with such joy that it was impossible to resist. —Geoffrey Himes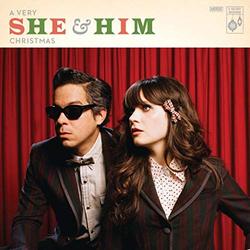 15. She & Him: A Very She & Him Christmas
Maybe the bathroom duet from Elf is the version of the only-slightly-creepy "Baby, It's Cold Outside" most associated with Zooey Deschanel, but the track on A Very She & Him Christmas recorded with her She & Him partner M. Ward is just as fluttery and flirtatious. This is the first of two Christmas albums She & Him would go on to release, and it's full of traditional carols like "Silver Bells" and "Have Yourself A Merry Little Christmas" plus more modern classics like "Little Saint Nick," "Blue Christmas" and "The Christmas Song," all performed with Deschanel's and Ward's glittery, retro style. They're one of those groups who seemed destined to make a holiday album from the onset, and they proved twice over their abilities when it comes to generating Christmas playlist staples. —Ellen Johnson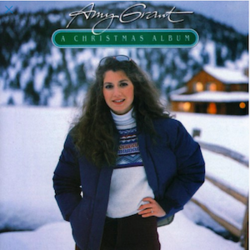 14. Amy Grant: A Christmas Album
Before she treaded ever so slightly into secular pop fare, Amy Grant was a giant in Christian music—and she's still seen as such. There's one branch of Christian music in particular that she does better than just about any pop star—Christmas music. A Christmas Album is unapologetically spiritual and sonically quite bold, full of sweeping orchestral arrangements, weird synthy pathways and twangy, down-home touchy-feelies (It's impossible not to yearn for home when you hear "Tennessee Christmas," whether you hail from the South or not) alike. I can't readily supply another Christmas album that sounds like this one. The horns on jaunty instrumental number "Praise the King" sound like an actual choir of angels, and I'm convinced the spirited "Love Has Come" will thaw even the iciest hearts. If you need an album to play for the Scrooge in your life, you can't go wrong with Amy Grant's hearty Christmas masterpiece. —Ellen Johnson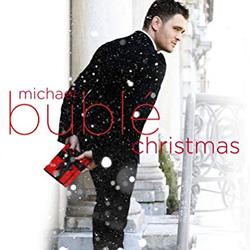 13. Michael Bublé: Christmas
Michael Bublé's compilation of Christmas classics is so much more than the butt of one of Saturday Night Live's best-ever digital shorts, Michael Bublé Christmas Duets. You won't find Justin Bieber nor M.I.A. nor her gun on this delightful Christmas collection. Instead, you'll find lush, classic takes on the plucky "Holly Jolly Christmas," sorrow-tinged "Have Yourself A Merry Little Christmas" and always glorious "Ave Maria." If you want your Christmas music to sound like stepping inside a snow globe, look no further than this Canadian's canonical record. —Ellen Johnson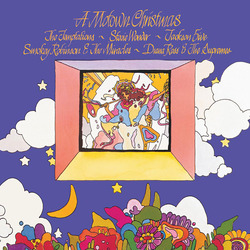 12. Various Artists: A Motown Christmas
Originally released in 1973, A Motown Christmas is a compilation of all the really good versions of Christmas songs that you didn't realize came from the same album, bestowed upon us by Motor City royalty itself. The Jackson 5's "Santa Claus Is Coming to Town"? Got it. Stevie Wonder's "What Christmas Means to Me"? track number two. Three separate songs about anthropomorphized and lonely Christmas trees? We thought you'd never ask. With additional tracks by the Temptations, Stevie Wonder, the Supremes, Smokey Robinson and Marvin Gaye, A Motown Christmas is a wealth of talent a hell of a lot more valuable than any (literally any) amount of frankincense or myrrh and equally sure to instill one soulful holiday season. —Katie Cameron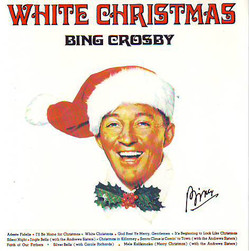 11. Bing Crosby: White Christmas
This one hardly needs explanation, but here goes. Bing Crosby is known for his holiday material more than anything else he's ever released, and it's for good reason. His 1945 album Merry Christmas has undergone many facelifts throughout the decades, including this iteration from 1986, which not only includes the iconic "White Christmas" (which also appeared in Crosby's titular 1954 film), but also warm takes on "Silver Bells" and "I'll Be Home For Christmas." Additionally, there's some island flair folded in on "Mele Kalikimaka" and jovial Catholic sentiment on the ruddy "Christmas in Killarney." Bing Crosby and Christmas go together like eggnog and brandy (actually, probably in a tidier fashion than that combination—maybe like cocoa and marshmallows). We'll be singing his Christmas songs for as long as we trim trees and swap gifts. —Ellen Johnson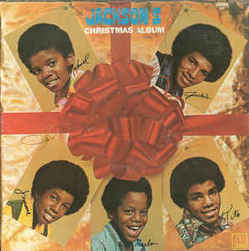 10. The Jackson 5: The Jackson 5 Christmas Album
"Santa Clause Is Comin' To Town" is one of the most fun and chipper Christmas songs ever written, and The Jackson 5's version is the best—obviously! A young Michael's flashy inflection on the "Santa" and "Clause" in the chorus transforms this classic into a stocking of funky pop confetti. The family of singers also do a soulful number on "Frosty The Snowman," take "The Little Drummer Boy" to sly R&B territory and treat the little children to a Latin-inspired "Rudolph The Red-Nosed Reindeer." Finally, they close with one of the most iconic versions of the cherry-red "I Saw Mommy Kissing Santa Claus," stacked with puckering noises. No, we're not blushing! —Ellen Johnson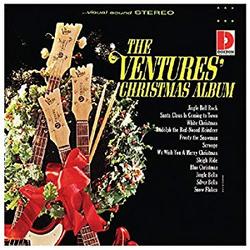 9. The Ventures: The Ventures' Christmas Album
This 1965 release is probably the coolest and hippest Christmas album, ever. The Ventures' Christmas Album is a wildly inventive version of the holiday, slinging rock 'n' roll arrangements right and left and weaving pop arrangements of regular-degular Christmas classics into the mix. The Ventures play riffs from popular songs of the time like "I Feel Fine" and "What'd I Say," their terse phrasings and taut rhythms a thankful move away from the orchestral excess of many Christmas albums. Featuring the legendary guitar-slinging frontline of Bob Bogle, Nokie Edwards and Don Wilson, with Mel Taylor on drums, the group brings their '60s instrumental surf-rock sound to Yuletide classics like "Jingle Bell Rock," "Silver Bells," "Rudolph The Red-Nosed Reindeer" and "Frosty The Snowman." —Rachita Vasandani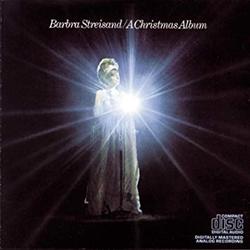 8. Barbara Streisand: A Christmas Album
I grew up exposed to multiple religions. My dad's side of the family were foot-washing Italian Catholics, while my mom's side were Jews from New York. In college, my mom was reborn as a Christian, and for me as a kid, Easter with Nonno Giuseppe was as big of a deal as going to seder at temple with my Popi Mel. Now on every Christmas morning, my mom and I listen to A Christmas Album by Barbra Streisand, a collection of spectacular renditions of yule-time classics by not just a Jewish woman, but one of the most notable and beloved Jews in show business. Moments like Babs' broadway pizzaz on "Jingle Bells?" to her church choir-worthy range on "Sleep In Heavenly Peace (Silent Night)" to her impeccable singing in Latin on "Gounod's Ave Maria," have made A Christmas Album one of the top 10 Christmas albums of all time, selling over 5.3 million copies. And for my mom and I, the juxtaposition of faiths across each of the album's splendid 33 minutes is a constant reminder of accepting and respecting every person's God-given right to believe and worship whatever and however they'd like. Nothing is more fitting over the holidays than that. —Adrian Spinelli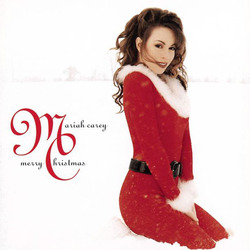 7. Mariah Carey: Merry Christmas
Apparently there are other songs on this album besides "All I Want For Christmas Is You"?! I kid, I kid, but that glitzy, gargantuan holiday hit may just be the most famous original Christmas/pop song of all time, so it's no wonder it casts a shadow over Merry Christmas's remaining 10 tracks. Elsewhere within the decked halls of Carey's 1994 holiday album, the pop singer croons "Silent Night" and shouts "Hark! The Herald Angels Sing," but nothing gets a party going quite like the first few baby handbell tinkles on "All I Want For Christmas Is You." Each year when the air turns crisp, we start to wonder, "Is it time for Christmas??" Only Mariah decides when. Here's the real good news: "It's [finally] tiiiiiiimmmme!" —Ellen Johnson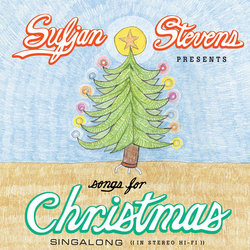 6. Sufjan Stevens: Songs for Christmas
It would have been hard for me to grow up with any less Christmas spirit. With one Jewish parent and the other Hindu—both as secular as you can get—there were no bauble-laden evergreen trees or cheery carols to be found in our apartment. We did receive end-of-year gifts, but my older sister and I were actively discouraged against delusions of Santa. One year, with defiant hope, she enlisted my help leaving cookies and milk out anyway. They were there in the morning, untouched and utterly un-enchanting. Sufjan Stevens' Songs for Christmas is nothing less than magical, even to someone like me. The eclectic box set released in 2006 collects five EPs recorded by Stevens and friends over the course of five years, with 42 tracks and a runtime of over two hours. It's stuffed with the kind of seasonal standards, holiday imagery and allusions to scripture that I have almost no point of reference for, but none of that matters: Sufjan's Christmas vision is infectiously pure and rivaled in wackiness only by its follow-up, 2012's Silver & Gold. Alongside traditional fare you'll find a bevy of originals that are different turns reverent, screwball and melancholy. It's not all holiday cheer, and Stevens' odes to dysfunction—writing poems that "aren't very nice" to a moody, critical partner on "Did I Make You Cry on Christmas Day? (Well, You Deserved It!)," a father "throwing gifts in the wood stove" on the "Romulus"-esque "That Was the Worst Christmas Ever!"—are some of the collection's strongest. As always, Stevens has a knack for finding the sacred in the mundane, juxtaposing lines like "K-Mart is closed / So is the bakery" with invocations to Christ: "Be near me, Lord Jesus / I ask you to stay." This is Sufjan Stevens at his most freewheeling and joyful (if not always successful), and it offers not only an unorthodox soundtrack to the season but another opportunity to trace the musical evolution of one of our greatest living songwriters. Songs for Christmas takes us from his most minimal to most maximal tendencies, with its final, woodwind brass heavy installment coming fresh off the heels of Illinois and The Avalanche. Its best tracks—ones like "All the King's Horns," "Star of Wonder" and "Holy, Holy, Holy"—make for an enchanting listen all year long. —Amanda Gersten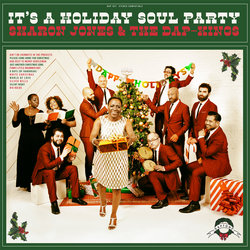 5. Sharon Jones & The Dap Kings: It's a Holiday Soul Party
The uniquely touching "Ain't No Chimneys in the Projects" had already been a Sharon Jones holiday staple ever since she released it as a single back in 2009, so it was only natural that Daptone eventually build an entire Sharon Jones Christmas album around it—that song was just too good to have it exist as a weird, holiday-themed outlier in Sharon's soul catalog. The result, It's a Holiday Soul Party, feels like an album that must have come together very easily indeed—just put Sharon and the Dap Kings in a room with a handful of classic Christmas standards like "White Christmas" and "Silver Bells" and turn them loose, right? The results were never going to be anything but great. The classics are supplemented with a handful of original tracks that range from parodic ("Just Another Christmas Song"), to hilariously irreverent ("Big Bulbs"), and even the Dap Kings get a serious moment to shine on their excellent instrumental rendition of "God Rest Ye Merry Gents." Like everything else from Sharon Jones & The Dap Kings, this album is a total crowd pleaser that is an easy pick to set an upbeat Christmas party atmosphere. —Jim Vorel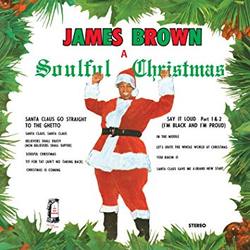 4. James Brown: A Soulful Christmas
James Brown recorded three Christmas albums across his career, but only one has album artwork featuring the Godfather of Soul decked out in a Santa suit and original packaging with the genius marketing tagline "Santa's got a brand new bag!" On 1968's A Soulful Christmas, Brown brings his signature swagger to festive tracks like "Santa Claus Go Straight to the Ghetto" and emotive poignancy to "Let's Unite the Whole World at Christmas," but oddly enough, the album is most notable for one strictly non-Christmas-centric track: Wedged in between two of the album's multiple instrumentals is the first (and extended) version of Brown's empowerment anthem "Say It Loud – I'm Black and I'm Proud." For those seeking a funk-filled alternative to traditional Christmas music, Brown delivers. —Katie Cameron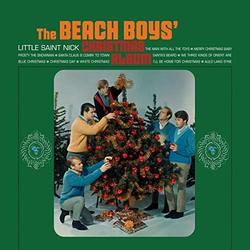 3. The Beach Boys: A Beach Boys' Christmas Album
With a 41-piece orchestral backing at their disposal, the Beach Boys' 1964 holiday album The Beach Boys' Christmas Album combines upbeat classics like "Little Saint Nick" with lush arrangements of traditional Christmas tearjerkers like "I'll Be Home for Christmas" for an album that taps into the bittersweetness and nostalgia of the season. Disregarding a few originals that don't quite land ("Santa's Beard" is truly one wild ride), many of their covers of holiday classics are legitimately moving. Their skills as a harmony group are at their sharpest here, showcased on the a capella, ambitious album closer of "Auld Lang Syne," on which "Denny" breaks the fourth wall and wishes the audience a Merry Christmas directly. —Katie Cameron

2. Vince Guaraldi Trio: A Charlie Brown Christmas
It's a classic for a reason. The original soundtrack for the beloved holiday TV special A Charlie Brown Christmas is bristling with warmth and chilled-out cheer. Maybe it's so great because of the familiarity, because you've heard it quietly shimmering from the TV year after year, and your parents before you and—depending on your age—maybe even your grandparents watching along with them. The special was released more than 50 years ago, but it's still as iconic as the characters that inhabit it. And even if watching Charlie Brown visit Lucy for therapy, Schroder rocking out on the piano and the whole Peanuts gang putting on the manger scene isn't part of your Christmas traditions, you still probably can't make it through New Years without hearing the genius originals by the Vince Guaraldi Trio like "Skating" and "Linus and Lucy," plus the gently performed classics like "O Tannenbaum" and "What Child Is This." A Charlie Brown Christmas is the sound of childhood and Christmas and magic, but its musical elements can be appreciated no matter your age or faith. —Ellen Johnson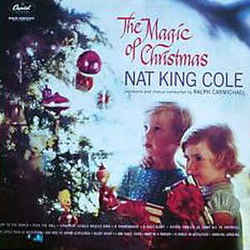 1. Nat King Cole: The Magic of Christmas/The Christmas Song
There's nothing complicated about the brilliance of Nat King Cole's talent, or the obvious richness of his legendary voice, but the publication of this particular album actually is a bit on the unusual side. The tune itself, "The Christmas Song" has been incorrectly known to entire generations as "Chestnuts Roasting on an Open Fire" or "Merry Christmas to You," and was first recorded by Cole as far back as 1946. The version considered definitive, on the other hand—the one you hear on the radio every year—is the fourth time Cole recorded it, which took place in 1961. How odd, then, that he waited until a year after his sole Christmas album, The Magic of Christmas, to do so. That original 1960 album is a true greatest hits collection of holiday standards, containing Cole's velvety smooth takes on everything from "O, Come All Yet Faithful" to "O Tannenbaum," but it lacked the inclusion of "The Christmas Song," which has since become the most frequently played holiday tune of all time. Clearly sensing that the album was incomplete, it was reissued in 1963 and simply retitled The Christmas Song, sadly cutting Cole's excellent version of "God Rest Ye Merry Gentlemen" and subbing in the titular tune. So really, when you get right down to it, this number one pick is less the choice of a single album, and more an acknowledgement that no one has ever done Christmas carols in a more iconic, deeply influential way than Nat King Cole. His voice is literally synonymous with the season itself—indispensable, irreplaceable and monolithic. —Jim Vorel

Listen to our Best Christmas Albums of All Time playlist on Spotify right here.