Watch Blood Orange Dance and Carly Rae Jepsen Stare Moodily in New Video for "Better Than Me"
Image via Domino Recording Company/YouTube
Music
Video
Blood Orange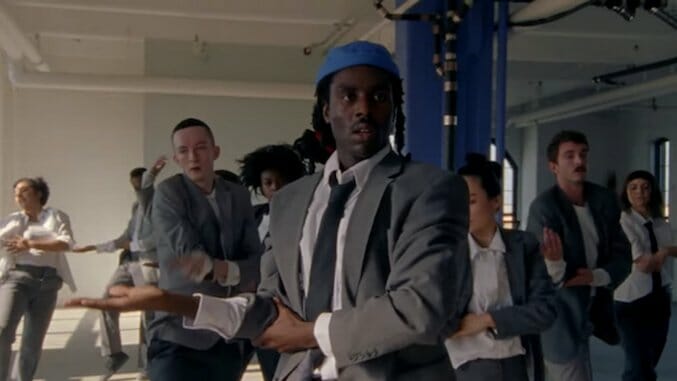 Blood Orange's Devonte Hynes made one of the best albums of the year and yet he continues to show just how multitalented he is with the music video for "Better Than Me."
The video, directed by Hynes, features Hynes and a group of suited corporate types alternating between intensely precise and freeform dances in an empty warehouse.
Carly Rae Jepsen appears out of thin air, scaring off Hynes each time, to sing her features and stare moodily at the dancers.
Watch the video embedded above, and find Paste Cloud audio from Blood Orange's 2012 Daytrotter session below.