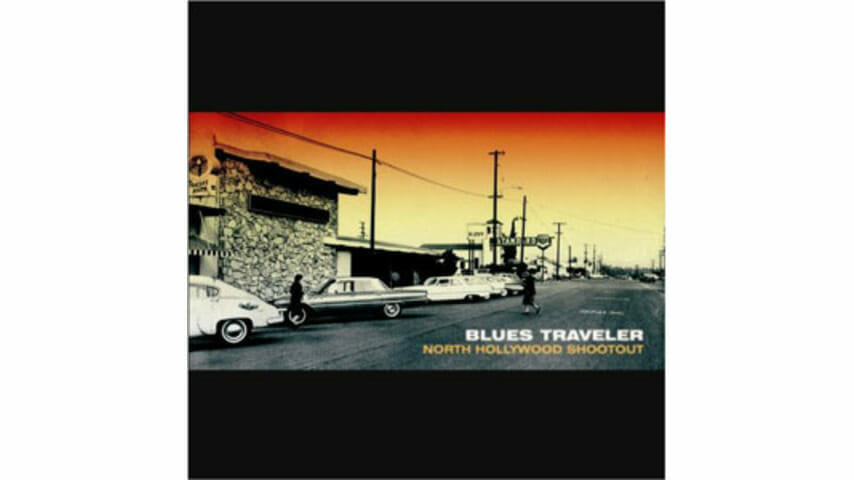 Veteran band's latest lacks firepower
It's been 20 years since Blues Traveler rose to prominence on New York City's jam-band circuit, and well over a decade since "Run-Around" shattered a record for its lengthy stay on the singles charts. Nevertheless, the band explores very familiar territory on North Hollywood Shootout, which pairs John Popper's harmonica acrobatics with songs that groove, waltz and occasionally rock.
Blues Traveler has weathered a number of storms since the band's mid-'90s heyday, from the death of bassist Bobby Sheehan to a recurring lack of label support. So while North Hollywood Shootout is a testament to the group's longevity, it's also one of the band's spottiest records in years. A drum machine sounds woefully out of place during "You, Me and Everything" and "Forever Owed," though the latter manages to rack up some pop/rock appeal once live percussion comes barreling in. Elsewhere, Bruce Willis stops by for a bizarre spoken-word cameo, a move that is either unexpectedly awesome or sadly misguided. It's hard to tell, and that's the main problem with North Hollywood Shootout: it lacks the cohesion of Blues Traveler's previous work, so even when the band tries to push the envelope, there's not enough muscle to back it up.