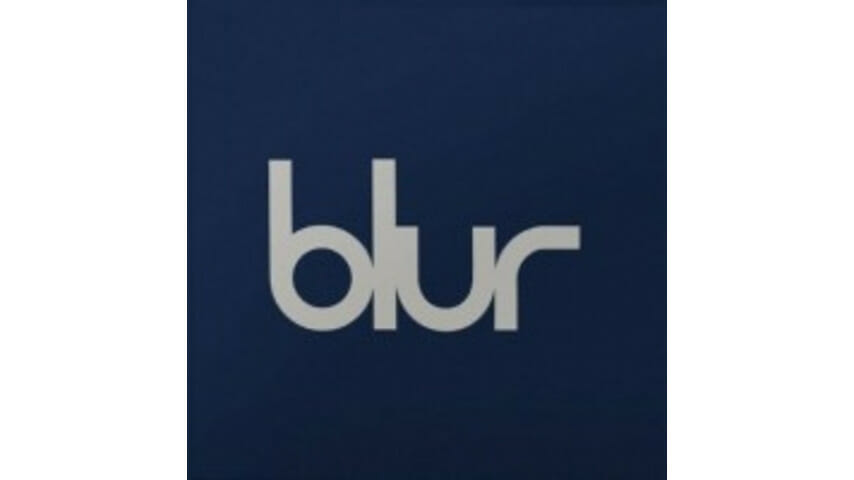 Here's the thing: Nobody who is ambivalent about a band is going to shell out $150 or more for a comprehensive, omnibus collection of that band's work. A greatest hits will do fine, thank you very much. So approaching Blur 21 with any sort of critical eye toward its musical content is somewhat foolish. If you love Blur a whole lot, you're already considering buying this. If you just sorta like them okay, the thought hasn't even crossed your mind. While critics may want to debate the merits of the band's work, the simple fact is that Blur was one of the (if not the) most important British bands of the 1990s, so let's just stipulate that the band deserves a 21-disc box set containing every single thing they ever released (and five and a half hours of stuff they didn't release). Instead, let's set our gaze upon the actual product that fans are being asked to purchase here. Does Blur 21 do its job as an all-in box set?
Well, from a purely literal standpoint, the answer is "almost." There's a small handful of tracks—a fanclub single, some remixes and a clutch of unreleased tracks that circulate amongst fans—that are bafflingly not here. (Maybe their inclusion would have bumped 21 into 22 territory?) But, still, 18 hours of music from a band that released just seven studio albums in 10 years … well, let's just say it's close enough. And, unlike many career-spanning sets, Blur 21 is perfectly arranged, with each studio album living on its own disc, accompanied by another disc of era-specific bonus material like singles, compilation tracks, remixes and more. The four "Rarities" discs are likewise chronologically ordered, with demos, alternate masters and other leftovers sequenced so as to walk you through a sort of unknown history of the band from their days as Seymour through leftover sessions from Think Tank. (And yes, you can find "Sir Elton John's Cock" on the last disc.) Two of the three DVDs will be familiar to casual fans—the previously released Showtime DVD is a concert from 1994, while Rarities is a collection of 20 promo videos; the Singles Night DVD tacks on a 1999 live set and some other previously unreleased videos.
The packaging of the set (which also includes a vinyl 7-inch of the Seymour track "Superman") is surprisingly simple, with the double-CD sets in slim, LP-like gatefold sleeves (the DVDs are all packaged together), all of which are slotted into a cube; each of the sets are also being released as-is as separate deluxe edition reissues, so there is no stylistic consistency to their design that connects them to this box set. A reproduction of a Seymour flyer is a humorous touch, and the inclusion of a hardbound, hagiographic book that runs down the history and importance of the band (with new interviews and reporting) helps to put the whole thing into perspective. However, "perspective" is not likely needed by anyone who's considering the purchase of this box. Instead, what you need is someone to tell you that it's worth the money. Well, if all career-memorial box sets were organized as thoughtfully and constructed as well as Blur 21, you wouldn't even be asking that question.