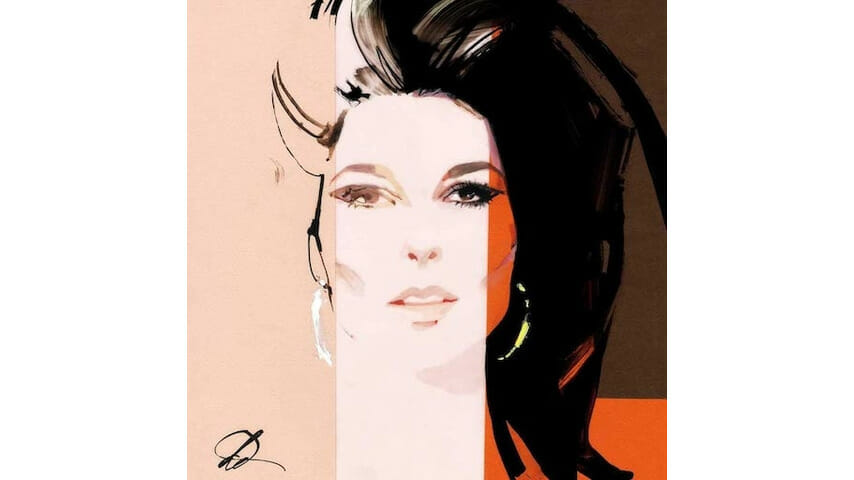 Bobbie Gentry finally get her due is one of the more positive storylines to come out of the past decade of the music industry. The multi-hyphenate artist from Mississippi had been long relegated to the cutout bins, resurrected only through easy listening stations keeping her #1 hit "Ode To Billie Joe" in regular rotation and Reba McEntire's successful 1991 cover of "Fancy." Because Gentry vacated the limelight in the early '80s to live a quiet life rather than retiring to Branson, Missouri or risking her legacy by trying to keep up with the times, her work fell slowly out of favor.
That has all changed with the rise of country stars Kacey Musgraves and Miranda Lambert, artists that have namechecked Gentry as an influence, and an archival culture that is constantly digging through crates for gems to claim. This slow growth has culminated in the shining jewel that is The Girl From Chickasaw County, an eight-CD boxed set that gathers together nearly everything Gentry recorded between 1967 and 1972. It's an overindulgent buffet that, even without the copious notes from archivist Andrew Batt, tells the story of how a fickle pop marketplace failed to appreciate her febrile creative mind even as she tried to gamely bend to its will.
Her impact on the country scene was fairly immediate. Her 1967 debut solo single "Billie Joe" was a huge success that sent many songwriters scurrying to recreate its dark beauty and storytelling acumen. Without it, the world might not have had "Jolene," "Harper Valley P.T.A." or "Delta Dawn." And thanks to it, Gentry's album of the same name sold thousands of copies. She won Grammys and headlined a big homecoming event in Chickasaw County.
From there, she followed the peaks and valleys of the creative marketplace with guile and style. When she had some wind in her sails thanks to some commercial success, she used it to get ambitious. Her first album following the "Billie Joe" phenomenon, The Delta Sweete, was a slyly sensual classic, that dared to let the songs bleed into one other and blended together her country roots with other Southern-born and south of the border influences, like the mariachi horns added to the nasty blues grind of her cover of "Tobacco Road."
Later, when "Fancy" and her album of duets with Glen Campbell landed in the charts, she responded with Patchwork, an incredible achievement that wove short instrumental interludes throughout that helped lead listeners from one story-song to the next with a gentle hand. Like so many artists at the time, she embraced The Beatles' idea of an album as a complete statement and not just a vehicle for singles very seriously. (The Fab Four's influence continued was evident throughout her career as she covered three of their songs on Local Gentry and apparently include a Sgt. Pepper's medley in her Vegas revue.) The album also was the only album on which Gentry received sole producing credit, even though she was behind the boards for all of her full-lengths, as well as helping arrange the songs, designing the artwork and designing her own clothes for the promotional photos on each.
The various unreleased and rarely heard material included as bonus tracks on each disc are truly revealing about Gentry's ambitions and her raw talents. Even as her commercial prospects flickered a bit here at home, they never dimmed around the world. Hence why she recorded tunes in Japanese and Spanish, and released a single in Italy as part of her participation in the 1968 Italian Song Festival. The final disc of the set is a collection of recordings from a variety show Gentry made for BBC-TV in '68, '69 and '71. (Also sprinkled throughout the set are a performance from British chart show Top of the Pops and a pair of songs captured for The Tom Jones Show.)
Also in the mix are a variety of demo tracks, often featuring just Gentry, singing and accompanying herself on a lightly fingerpicked guitar. Beyond the treat of hearing songs that never got recorded for her albums like the jazzy "Morning To Midnight" and a charming tune about "Salome Smith and her Dancing Bear," it's surprisingly rare to hear a major female artist in this context. All too often, the mode was to have them pick from another writer's work or pop hits of time (something Gentry was not against doing as proven by 1969's Touch 'Em With Love where she tackles Bacharach and David, Jimmy Webb and "Son of a Preacher Man"). She had a vision for her original work that she was able to see become reality, even if she left great tunes on the cutting room floor.
Gentry kept rolling even when the albums stopped arriving. The Vegas revue. A re-recording of "Billie Joe" to accompany a film of the same name. A few stray singles. The closing essay in this set's booklet mentions other unreleased and unrealized projects. Otherwise, she's led a humble existence and hasn't trotted herself out for interviews in years. The work is allowed to speak for itself. And as this wonderful set shows, Gentry's voice remains clear, bold and unsullied, even five decades later.