PREMIERE: Border Collie Release New Single "i don't believe you"
Photo by Michael Allen
Music
News
Border Collie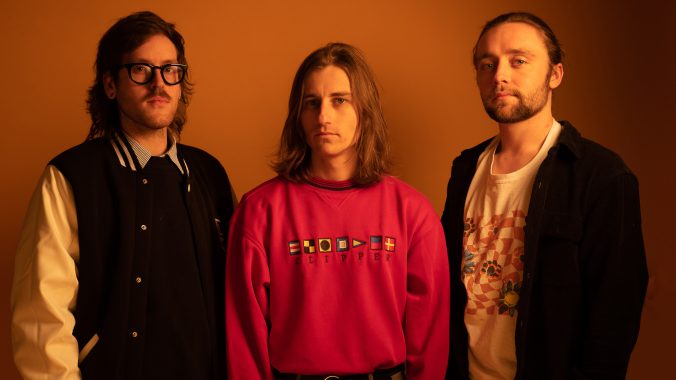 You might not know about the LA-based trio Border Collie yet, but you soon will. Elon Thomas, Kiefer Detrick and Julian Brivera are fresh on the scene, only having released a pair of singles so far. Their first ever release as a band, "just a baby," came in May, and the follow-up song "word i saved for later" arrived two months later. Keep in tune with their trend of putting out a song every other month, Border Collie have unveiled the song "i don't believe you"—and it's one of the most inspired folk-rock tracks this year.
At five-and-a-half minutes in length, "i don't believe you" cruises through patterns of balladry into a soaring, dizzying extension of built-up, blues-inspired chords. Detrick's singing has a particular shine to it, as he works hard to merge a subtle indie twang with a sharp affectation that could be found in a pop hit. It hits exponentially, as does his awing chemistry with Thomas and Brivera. Together, the trio take "i don't believe you" and reroute it from being a run-of-the-mill rock track into a beautiful, complex arrangement that is a catchy tapestry of thoughtful, reflective storytelling.
Detrick says of the track: "'I don't believe you' is the third go-at-it from Border Collie since they started releasing in May. 'I don't believe you' is confused: it's bitter and lost, it doesn't know who the gun is pointed at ('I'm angry but I'm listening,' 'I was ten feet behind my eyelids').
"The lyrics are labored over a scratchy chord progression and a dizzying rhythm section. Loose, expressive rhythm section, tape-noise fidelity. Recorded and produced entirely by Border Collie in the padded concrete closet they call their studio. This single is a Fresh Find, it would fit well into *end credits."
Listen to "i don't believe you" below.