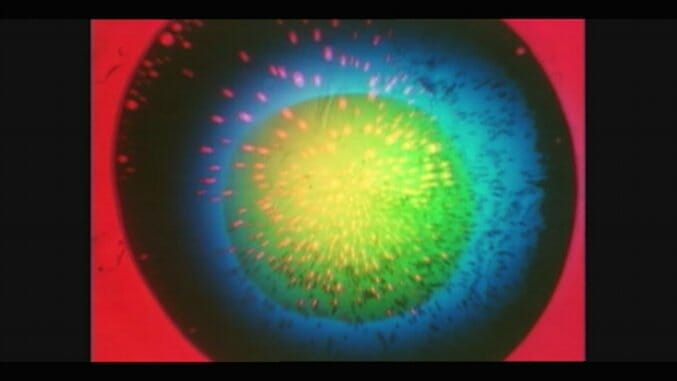 Cavern of Anti-Matter is a side project of Stereolab's Tim Gane launched in 2013, which also features Stereolab drummer Joe Dillworth and synth player Holger Zapf.
"Liquid Gates" is the second single off the band's debut, void beats / invocation trex out Feb. 19, following the krautrock-inspired instrumental "Melody in High Feedback Tones."
The song, which features Deerhunter's Bradford Cox on backing vocals, is pithy but with lots of soul to its whit. Its video, directed by Peter Strickland, is energetic and psychedelic— matching the tone of the song perfectly.