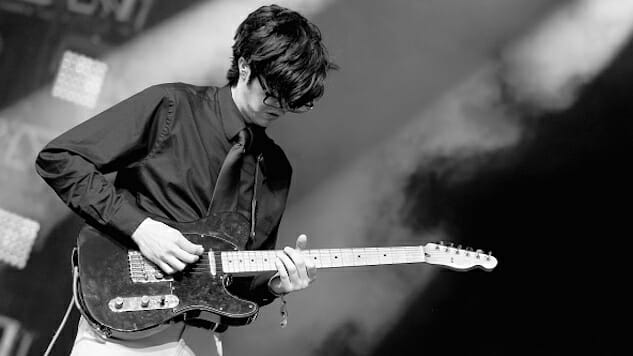 A fan-made video is making its way around the internet of Car Seat Headrest covering Frank Ocean's Blonde single "White Ferrari." The cover was performed as a medley with Car Seat Headrest's own "Twin Fantasy (Those Boys)" off their re-released album Twin Fantasy, during a recent show in Perth, Australia.
Will Toledo and company aren't shy about covering bands they admire. Last week, Car Seat Headrest released a cover of Smash Mouth's "Fallen Horses," fueled by a mismatch made in Twitter heaven that brought the two bands together on SiriusXMU.
It looks as if Toledo is a big fan of Ocean and his work, specifically his album Blonde. In 2016, the band covered "Ivy," off of Ocean's same album, during numerous live performances. Toledo also references the R&B singer by name during a song off Twin Fantasy, "Cute Thing."
While on the surface, the two acts appear to have little in common, with Ocean being a smooth R&B singer and Car Seat Headrest being an indie-rock band, it's good to know the love of music unites them both.
You can watch Car Seat Headrest's medley of "Twin Fantasy (Those Boys)" and Ocean's "White Ferrari" below. Then, stream the band's Twin Fantasy album here.