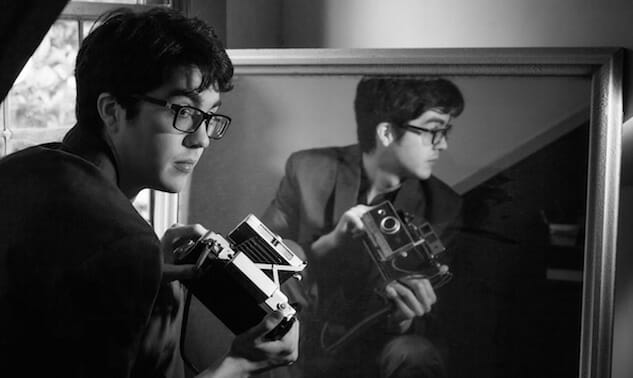 "You have no right to be depressed / You haven't tried enough to like it," Will Toledo impudently intones on "Fill in the Blank," the third single from Car Seat Headrest's forthcoming record, Teens of Denial. This dismissive statement mirrors Sam Ray's announcement that "depression is a construct" on Teen Suicide's "The Big Joyous Celebration," off the band's recent opus. Through dark humor, both Toledo and Ray comment on mental illness and the perception that it's a frame of mind one needs only to disregard.
Depression is a subject Toledo has explored before. "Recent single "Vincent references the van Gogh painting At Eternity's Gate, which adorns the Wikipedia page for major depressive disorder. Also, pre-Matador Bandcamp release Nervous Young Man features a song titled "We Can't Afford (Your Depression Anymore)." Its name is a red herring: Toledo addresses a lover suffering from depression, but slowly the "your depression" becomes "our depression," with Toledo admitting to his own struggle. When he sings, "How can we ever make a living? / Our job is trying not to die," it's a heartbreaking confession that adds an extra emotional depth to Car Seat Headrest's output.
Check out our feature on Car Seat Headrest here and the single above. Teens of Denial is out May 20.