Chastity Belt Announce New Self-Titled Album, Release Lead Single and Video
Listen to "Ann's Jam," out now
Photo by Beto Brakmo
Music
News
Chastity Belt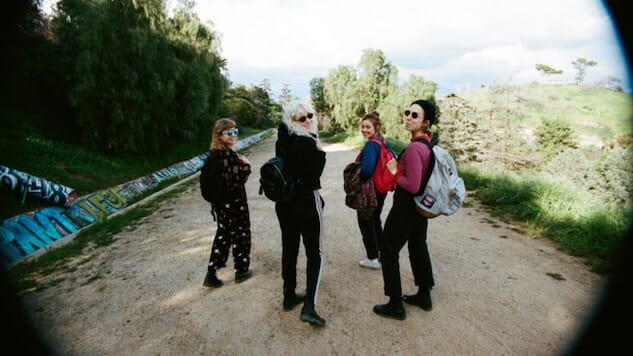 Chastity Belt released a new single, "Ann's Jam," on Wednesday that will appear on their new self-titled LP, out Sept. 20 via Hardly Art Records. They also shared its self-made music video to social media.
Album opener "Ann's Jam" features the feminist rockers' signature electric riffs, tinges of lo-fi sounds and nostalgic, introspective lyrics. "We were driving South in your parents' car singing aloud to scratched CDs," Julia Shapiro sings, "feeling meaningful, thinking this is a start and it'll go on." The video depicts images of the band playing music together and transitions to other lighthearted scenes.
Composed of Shapiro (vocals), Lydia Lund (lead guitar), Annie Truscott (bass) and Gretchen Grimm (drums), Chastity Belt recently announced a fall international 2019 tour, on which they will play shows across Europe, the U.K. and U.S. after their mid-September album release.
The new album is the Seattle-based group's fourth full-length record, following 2017's I Used To Spend So Much Time Alone, which spawned the popular singles "It's Obvious," "Different Now" and "Caught in a Lie," among others.
Shapiro also recently released her debut solo album, Perfect Version, last month via Hardly Art.
Chastity Belt will be released in several listening formats, including LP, CD, digital and cassette from Hardly Art. It was co-produced by Chastity Belt and Jay Som's Melina Duterte.
Check out "Ann's Jam" and its new music video below, and see the album art and tracklist for Chastity Belt further down.
Chastity Belt Album Art: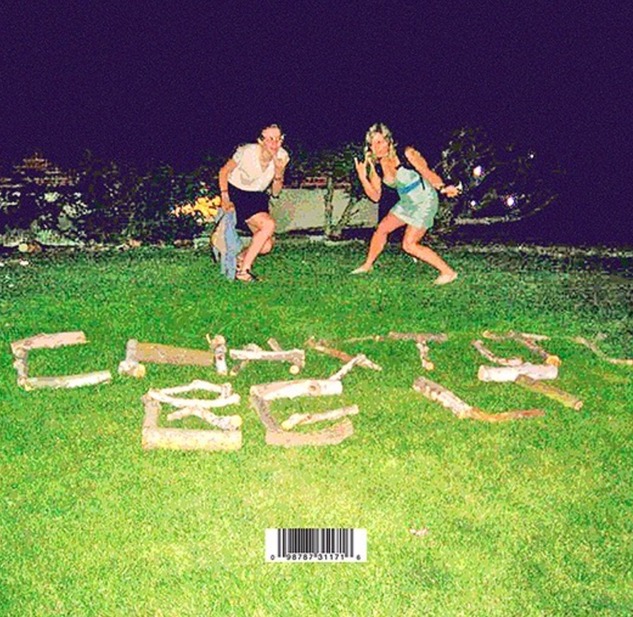 Chastity Belt Tracklist:
01. Ann's Jam
02. Elena
03. Effort
04. Rav-4
05. It Takes Time
06. Apart
07. Half-Hearted
08. Split
09. Drown
10. Pissed Pants