Christine and the Queens' La vita nuova Is an Odyssey of Self-Reflection
Desperate for intimacy, Héloïse Letissier dives headlong into new territory
Music
Reviews
Christine and the Queens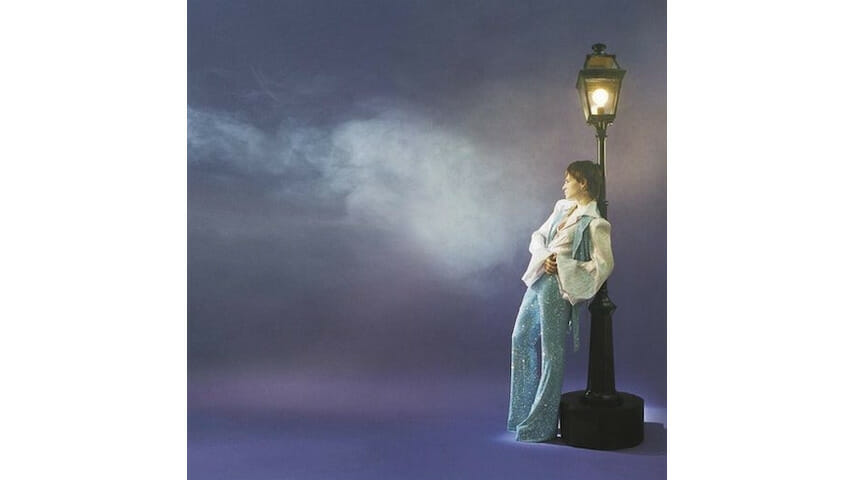 EPs and other between-album releases often represent growth, a time of great change for an artist as they stretch their songwriting talent, try out sounds they might not employ on an album and play with new influences. Charli XCX's now-legendary Pop 2 saw her donning the robes of the experimental-pop movement, a gesture to her later "futuristic" pop. After FKA twigs proved to the world (and herself) she was an artist to be taken seriously in her own right on LP1, she toiled with her own message and aesthetic interests on her 2015 EP M3LLI55X.
Héloïse Letissier (Christine and the Queens, or just Chris) launched her career with an instantly-ironclad concept and a bilingual highway to communicate her chosen themes. Already distinct from her pop contemporaries, Chris is less concerned with recoding what can qualify as pop music. She's more aligned with figuring out how the genre works for her, and how she can explore her anxieties, preoccupations and literary concerns through the language of Michael Jackson, Prince and Janet Jackson.
The verbosity of her debut album Chaleur Humaine, re-recorded and released in English as a self-titled album, signified an artist developing into her maturity. Many of the songs allude to unsureness during periods of growth and follows with the ensuing babble of brain working much too fast for a mouth to keep up with. Her second album Chris was a move to a masculine persona, appropriating the male gaze to detail her sometimes justified, sometimes toxic manner of sexual behavior.
They were sweetly dense albums and set up Chris' convention of diving into her native tongue when dealing with ideas too abstract to describe in English, her second language. It's what makes her particular brand of frantic, mania-induced pop so salient—her duet with Charli XCX, "Gone," wouldn't be one of last year's best (if not the best) pop songs if not for her sprightly, primal ruminations on otherness amidst a party scenario ("Why do we keep when the water runs?").
Does Chris' latest EP, La vita nuova, signify that turn in a pop artist's arc like we saw Charli and FKA twigs? The name itself might suggest so—it's a reference to Dante Aligheri's less hellacious Italian text on medieval courtly love, an idea seemingly distant from our modern concepts of romantic coupling. It also translates from Italian to "the new life."
Chris opens by addressing the audience with the show-stopping "People, I've been sad," in which, paired with scintillating drums, Chris explains she feels she's been neglecting herself to the point that she's missed some opportunities. Interesting, considering Chris is at the top of her career—but she's lonely. She tells us "Adolescence contrariée par une solitude folle / Maintenant quand je suis dehors, le soleil me brûle encore," which roughly means her "adolescence" has been stunted because of how insane her loneliness is. It's so bad, it stings like a sunburn. She employed the idea of adolescence as a precocious in-between period of modest growth on her first album and toyed with it so much since that "adolescence anthem" may as well be a subset of Chris' catalog.
The rest of La vita nuova is touch-starved, desperate for recognition and studded with Chris' warm pining. The piano ballad "Mountains (we met)" is Chris at her most frustrated, threatening "If I can't touch your body too / I'll write a song about you now," diving headlong into a lovelorn chorus. The last song on the EP, the title track, sees Chris adopting Italian to add another layer to her prismatic form of storytelling. Joined by Caroline Polachek, whose classically operatic voice is almost inextricable from Chris' (Polachek's voice is just slightly more mature, darker and starker, a beautiful contrast to Chris' valiant youth), the two, in Italian, beg, "I want you to touch me with your rage / I want you to touch me with your fury." It's a self-exegesis for Chris and how she relates to Dante's seminal work; the love Dante described almost 1000 years ago still resonates with Chris, who wants to be touched and to touch in return. The track ends with an Italo disco breakdown, taking the EP to the familiar dancefloor of Chris' previous works—it's a divine celebration, an enlightening rebirth for an artist at the top of her songwriting craft. La vita nuova sounds like a collection of essentials for a soon-to-be prolific artist.