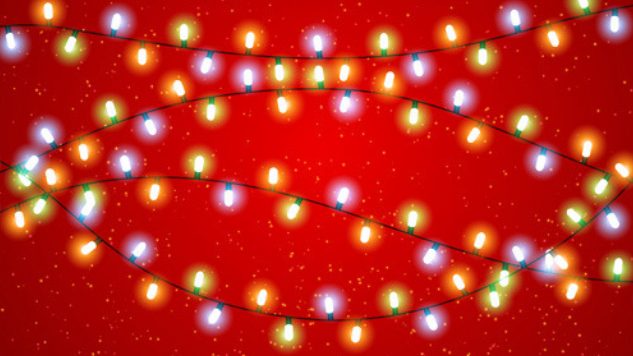 We love holiday songs here at Paste. But every year, we quickly tire of hearing the same renditions of winter classics streaming from speakers everywhere we go. Fortunately, every year, some of our favorite artists record their own Christmas and holiday songs—creative takes on standards and brand-new originals to soundtrack the month of December. This year, we've compiled 13 of those new tracks onto the 2018 Paste Holiday Sampler. Each of these songs is included with permission—a gift directly from the artist to you.
NOTE: The 2018 Sampler is no longer available for download, but the ones available are on a Spotify playlist here.
Merry Christmas and Happy Hanukkah from the Paste family!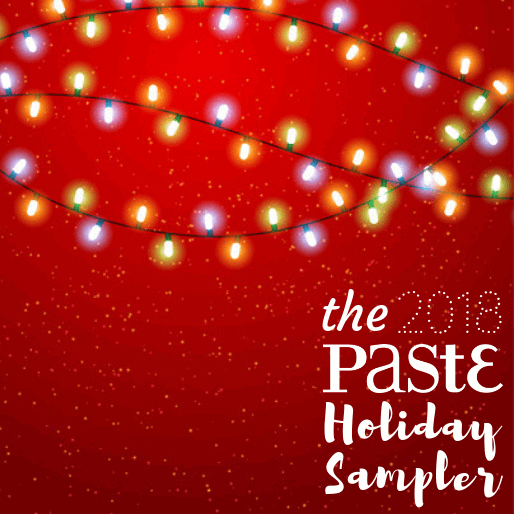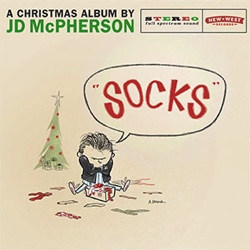 1. JD McPherson: "Bad Kid" from SOCKS
Anyone who's seen JD McPherson live knows he doesn't know how to do less than 100%. So, of course, a JD McPherson Christmas album is going to feature 11 original songs. It's more of a throwback JD McPherson rock 'n' roll record that happens to be about Christmas than a typical holiday album. You'd be hard pressed to find a better soundtrack to your holiday party than these swinging tunes (other than this Paste sampler, of course). From "Bad Kid," the bluesy ode to being on Santa's naughty list, to a title track that laments every kid's least favorite gift to "Hey, Skinny Santa!," a celebration of the band's favorite foods, the album is stacked with brand-new classics. The Oklahoma native and his band (Ray Jacildo on keys, Jimmy Sutton on upright bass, Jason Smay on drums and Doug Corcoran on saxophone, guitar and keys) will be playing these songs on SOCKS: A Rock 'n Roll Christmas Tour throughout December.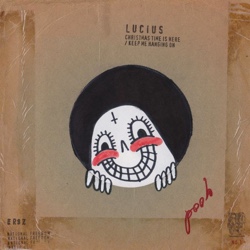 2. Lucius: "Christmas Time Is Here"
Lucius recorded this Christmas ballad with the late Richard Swift and are releasing it as a single to benefit Fug Yep Soundation, a 7-inch record series created in memory of Swift, the talented producer and performer, who died earlier this year. The foundation supports the Swift family, along with MusiCares and Music Support UK. The track features the beautiful harmonies we love from Jess Wolfe and Holly Laessig. "We were on tour in Europe when we lost Richard," says Wolfe. "We didn't get to say goodbye face to face. We didn't get to go to the memorial service. I didn't get a chance to hear his voice. I only talked to him while he slept, hoping somehow, in his dreams, he was hearing us. We sang to him. We sang to him and it was the worst and best gift we'd ever received. Somehow, pouring out something for someone who has done so much for your musical life, is the only way to cope. This loss really messed us up, as I know it did all of us in the musical community, and we felt the need, the urgency, to make sure to do something about that." You can pre-order the 7" with "Keep Me Hanging On" as the B-side here.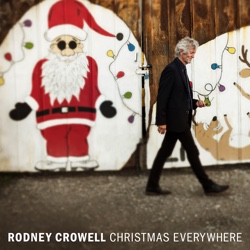 3. Rodney Crowell: "Christmas Everywhere" (featuring Lera Lynn) from Christmas Everywhere
Rodney Crowell's signature is on full display on his new Christmas album, Christmas Everywhere with song titles like "Clement's Lament (We'll See You in the Mall") and "When the Fat Guy Tries the Chimney on for Size." But even with his acerbic wit, these songs were enough to even shake Crowell out of his cynical view of Christmas. "A few years back it became evident to my family, and indeed myself, that I'd gone sour on all things related to Christmas, a source of particular disappointment to my wife, Claudia, whose creative flair peaked with the holidays," Crowell says. "One rather warm December day in 2011, I heard on satellite radio, Hayes Carll's soulfully written 'Grateful for Christmas.' … Not only did 'Grateful for Christmas' jolt me out of a self-indulgent funk, it also tweaked my creative curiosity." On the title track, Lera Lynn comes in with a sweet interlude interrupting the crass commercialization with a plea for peace, changing Crowell's tune on the last verse to a celebration of everything good about the holiday.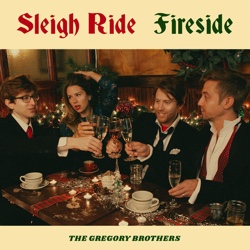 4. The Gregory Brothers: "I Don't Want Anything for Christmas" from Sleigh Ride / Fireside
You know the Gregory Brothers from their viral YouTube videos, like the Songify This series and the "Bed Intruder Song" or the best theme song of this century for Unbreakable Kimmy Schmidt. So their new album, Sleigh Ride / Fireside, might come as a bit of a surprise as a relatively traditional collection of gospel Christmas classics and torch originals. Who knew they sang so well when they weren't Auto-Tuning the News? The family quartet welcomes us all around their piano (and drums, horns and guitar) for a fireside sing-along. We especially love the swinging jazz of "I Don't Want Anything for Christmas" written and sung by Sarah Gregory, which sounds like something Irving Berlin would have written for Rosemary Clooney to sing. Purchase the album here.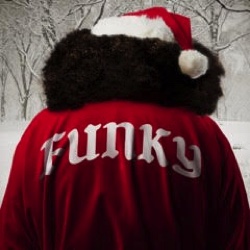 5. Aloe Blacc: "The Mrs. Saved Christmas" from Christmas Funk
Aloe Blacc would like to tell you a story about a heroine who usually gets short shrift in all the Christmas tales, saving her husband from a tight spot. "I've been a fan of Motown and soulful Christmas songs since I was a young child," says the Grammy-winning artist. "As much as I love Sinatra and Nat King Cole, I feel like the holiday spirit needed a funky revival." The result is eight funky originals and two holiday covers of Wham! and Mariah Carey on his new album, Christmas Funk, released on his own Aloe Blacc Recordings label.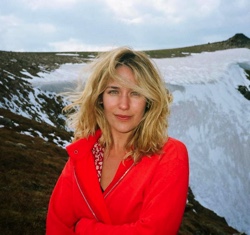 6. Lola Kirke: "Cross You Off My List"
Lola Kirke, who performed at the Paste Studio earlier this year after the release of her debut album, Heart Head West, has recorded a pair of Christmas songs, "Cross You Off My List" and "Little Drummer Girl" for this holiday season. While the former was written following the election of 2016, Kirke gave what was originally a somber song a more upbeat feel. "While we're still conflicted about how to invoke the 'spirit of Christmas' in today's political climate, we decided to revise the song-set it to a more a upbeat chord progression and dash it with a bit more hope," she says. (Photo by Wyndham Boylan-Garnett)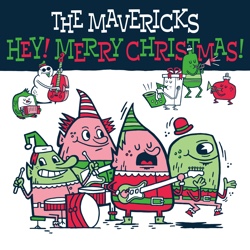 7. The Mavericks: "I Have Wanted You (For Christmas)" from Hey! Merry Christmas!
Rockabilly and the holidays go together like Elvis and a Blue Christmas, so it's only natural that The Mavericks apply their rockabilly and swing sounds to an album full of Christmas songs, most of which are originals. On the brink of their 30th anniversary, the Grammy-winning group led by Raul Malo has crafted a number of songs, like "I Have Wanted You (For Christmas)" that feel like they've been around since Elvis was skinny.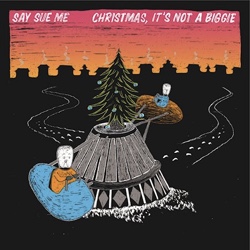 8. Say Sue Me: "Christmas, It's Not a Biggie" from Christmas, It's Not a Biggie
Say Sue Me's four-song holiday EP Christmas, It's Not a Biggie has been several years in the making with one song written each year since 2014. The title track puts a wintry spin on the South Korean band's surf-rock. "Christmas in Korea differs in that it is not necessarily a tradition per se, but does not seem to be very different from other countries," the band says. "The street is full of people with rosy faces and people gather to spend time with everyone they love. You can expect someone might have a hard time during this period because of the coldness of winter, and be sad and depressed about the passing of another year. Yet strangely most people during Christmas seem happy and warm. I want to think that Christmas is not a biggie, but for some reason I feel like I can be a better person during this time."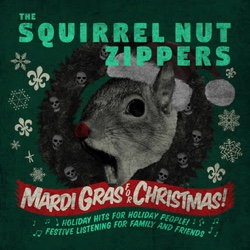 9. The Squirrel Nut Zippers: "Mardi Gras for Christmas"
The Squirrel Nut Zippers released their first and only Christmas album in 1998. Christmas Caravan sold a quarter million copies and introduced one of the most popular versions of "Sleigh Ride." Two decades later, the North Carolina gypsy jazz band is back with two new Christmas songs, "Mardi Gras for Christmas" and "Alone at Christmas." "I've been wanting to write that song for a while," Zippers member Dr. Sick says about the former. "It seems to me that today, holidays seemingly run into each other, and even overlap. You'll see Thanksgiving decor and Christmas schwag in department stores as early as August, so why not Mardi Gras decorations? Besides, if you haven't experienced Fat Tuesday down in New Orleans, truth be told, it's the most wonderful time of the year." The band is on its second annual Holiday Caravan Tour, rolling throughout the West Coast this month.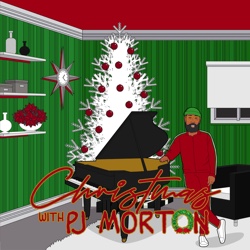 10. PJ Morton: "This Christmas" from Christmas with PJ Morton
PJ Morton adds a hearty helping of soul to this classic Christmas tune from his new Christmas album, This Christmas with PJ Morton. The New Orleans native and Maroon 5 keyboardist earned Grammy nominations for Best R&B Album and Best R&B Song earlier this year before turning to the holidays for inspiration for his fifth studio album. Christmas was always huge in the Morton house growing up, filled with Christmas morning talent shows and singing around the piano all night.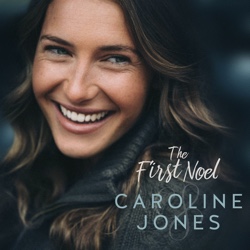 11. Caroline Jones: "The First Noel"
It just seems so right that Caroline Jones is singing about angels with her crystalline voice. Accompanied by strings, it's a gorgeous rendition of a Christmas classic. You can watch her impressive session at the Paste Studio, which has gotten more than a quarter million views here. She recorded it right before the release of her latest album, Bare Feet, in March.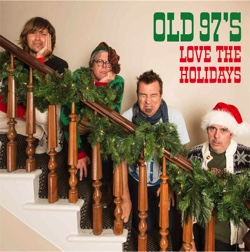 12. Old 97's: "Love the Holidays" from Love the Holidays
The Old 97's somehow found time on their Perpetual Tour to write and record a holiday album full of Christmas Tunes and closing with "Auld Lang Syne." The opening title track is a rollicking celebration of the season that's sure to get you into the spirit. Frontman Rhett Singer sings "Oh, I love the holidays / All the wacky, weird ways / People worry and they pray / As they pay and they say / 'I love the holidays.'"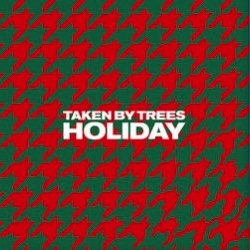 13. Taken By Trees: "Holiday"
Swedish indie-pop band Taken By Trees has given us the kind of holiday pop gem that feels like it should win some kind of European prize. Atmospheric vocals, chiming keys and, of course, actual sleigh bells will have visions of Northern lights swirling in your head. Frontwoman Virginia Bergsman (formerly of the Concretes and guest vocalist on Peter, Bjorn and John's "Young Folks") invites us on her holiday, and we can't imagine refusing.